"In Common NYC Cafe" is more than a mere name or a search term; it symbolizes New York City's vibrant essence. Tucked amidst the towering skyline and bustling streets, this haven embodies nostalgia and connection. It refers to an era where New York cafes were the epicenters of tales, dreams, and rendezvous. 
In a city that never sleeps, this spot offers a momentary pause, a breather. It's where each sip of coffee intertwines with rich narratives and every nook cradles conversations that span decades. Indeed, it's not just a cafe, but the city's soul encapsulated.
Embrace the Cozy Ambiance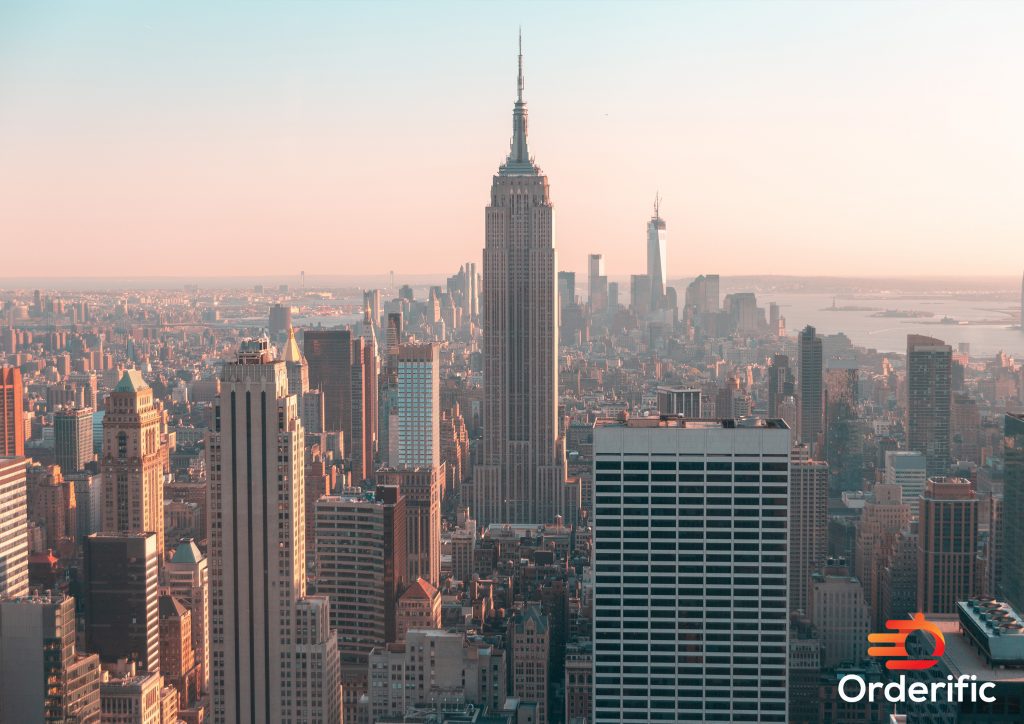 Stepping into the cafe, it's as if time slows down momentarily, offering a welcoming respite. The ambiance envelops visitors in a comfort reminiscent of cozying up in a cherished reading nook on a chilly winter afternoon. Gentle, ambient lighting casts a glow, harmonizing perfectly with West Village's charming antiquity.
Here, in this little oasis, the characteristic fervor of the East Coast seems to mellow, allowing patrons to indulge in moments of quiet reflection or intimate conversations. The surroundings whisper tales of history, and yet, seamlessly blend with the modern vibes of New York City, creating a sanctuary where old-world charm coexists with contemporary elegance.
A Coffee Experience Like No Other
In a city that never sleeps, coffee becomes more than just a caffeine boost. It's an experience, a ritual, a moment of pause. "In Common NYC Cafe" elevates this ritual, turning a simple coffee break into an unparalleled sensory journey.
Rich and Flavorful Brews:
At this cafe, coffee transforms into an aromatic narrative. From the robust aroma of beans sourced from premier estates to the delicate dance of steam rising from freshly brewed cups, each element is curated meticulously. The baristas, armed with passion and precision, conjure concoctions that are a treat to both the palate and the eyes. Every cup, be it the robust espresso or a delicate cappuccino, promises an experience that lingers.
Savor the Handcrafted Delights:
Beyond the brews, the culinary treasures of the cafe beckon. Each pastry or baked delight is crafted with a dedication reminiscent of an artist at work. Be it the flaky layers of a fresh croissant, the rich decadence of cookies, or the sweet allure of pastries, they serve as perfect companions to the coffee. It's not just about taste; it's about creating moments, memories, and forging connections over shared plates and heartwarming sips.
Bringing People Together
"In Common NYC Cafe" acts as a magnetic force, drawing in people from all walks of life, each with a unique story to tell. Amidst the sounds of brewing coffee and clinking cups, the cafe weaves a tapestry of relationships. From the regulars discussing their day to tourists seeking local experiences, to writers finding inspiration in every corner, the cafe is a melting pot of cultures, dreams, and emotions.
It's a space where Greenwich Village's historic charm meets the eclectic vibes of the East Village, binding everyone with the thread of community and shared moments over delightful brews.
Taste the Togetherness
At "In Common NYC Cafe," diversity isn't just welcomed; it's celebrated. The array of flavors on offer symbolizes the city's global influences. The culinary journey here bridges gaps, making strangers feel like old friends. Whether it's a cheese-laden sandwich inspired by the delis of Upper East Side or a coffee that transports you to the artsy enclaves of Lower Manhattan, there's a piece of New York in every morsel.
Here, gastronomic delights aren't just about satisfying hunger; they're about creating bonds, fostering relationships, and truly tasting the spirit of unity that defines the Big Apple.
Beyond Coffee: The Menu Delights
The allure of "In Common NYC Cafe" goes beyond just its coffee. It's an expedition into a world of culinary craftsmanship, where the menu brims with choices that tantalize and satisfy simultaneously. From early morning risers to late-night wanderers, the offerings cater to every whim and desire.
Scrumptious Treats and Bites:
While the aroma of freshly brewed coffee might draw you in, the diverse menu ensures you stay. Imagine biting into a breakfast sandwich with melt-in-the-mouth cheese or savoring the simplicity of freshly baked bread. These aren't just dishes; they're experiences, curated especially for those who seek a slice of New York in every bite. Whether it's a hasty snack during a hectic day or a leisurely brunch accompanied by the latest New York Times read, the cafe has got you covered.
Beverage Specialties to Indulge In:
Of course, coffee reigns supreme, but the beverage repertoire of "In Common NYC Cafe" is vast and varied. When the New York summer sun beats down, a chilled iced coffee offers respite. On cooler days, or when you seek solace, the curated teas beckon. From the tang of freshly squeezed juices to the calm of herbal infusions, the beverage menu is a symphony, waiting to serenade your taste buds with each sip. Every drink is a journey, and each journey promises a unique story.
Conclusion
In the heart of New York, "In Common NYC Cafe" stands out as more than just a spot to grab a coffee. It's an encapsulation of the city's vibrant spirit. Acting as a sanctuary for those who cherish their brew, it also blossoms as a central spot for community interactions, fostering relationships and shared memories.
Each corner of this cafe echoes with laughter, discussions, and the subtle sounds of a city that never sleeps. It's not merely a place; it's an embodiment of New York's essence, serving both warmth in mugs and the heartbeats of its people.
In case you want more content like this, visit Orderific right now!
FAQs
What are the cafe's operating hours?
The cafe is open from 7 am to 9 pm on weekdays and 8 am to 10 pm on weekends, so choose your visiting time wisely.
Does the cafe offer any gluten-free options?
Absolutely! The cafe boasts a selection of gluten-free treats and dishes to cater to diverse dietary needs.
Is there a Wi-Fi facility available for customers?
Yes, customers can enjoy free Wi-Fi, ensuring they stay connected while sipping their favorite brew.
Are pets allowed in the cafe?
Pet lovers rejoice! The cafe is pet-friendly, welcoming all furry friends with open arms. Furballs galore!
Does the cafe host live music or events?
The cafe occasionally hosts live music evenings and community events, making it a lively spot in the neighborhood.
Can I reserve a table for a group gathering?
Of course! Reservations are available for groups, ensuring a comfortable space for everyone.