Introduction
The surge in internet usage and the rise of gaming culture has revived internet cafes, particularly in cities like San Francisco and across East Asia. These contemporary cyber cafes, often featuring internet cafe simulators, are now more than just access points for the web. They have evolved into social hubs where people can enjoy a gaming experience on high-spec computers while sipping their favorite coffee. However, the smooth operation of such an Internet cafe hinges on the effective use of robust Internet cafe software. This software helps manage user access and billing, safeguards personal information, and ensures seamless internet access. Whether it's a casual coffee shop or a dedicated gaming cafe, having the right software is critical in optimizing the performance of an internet cafe. This article delves into the key features every internet cafe software should have to help you run your cybercafe efficiently.
Exploring The Benefits And Features Of Internet Cafe Software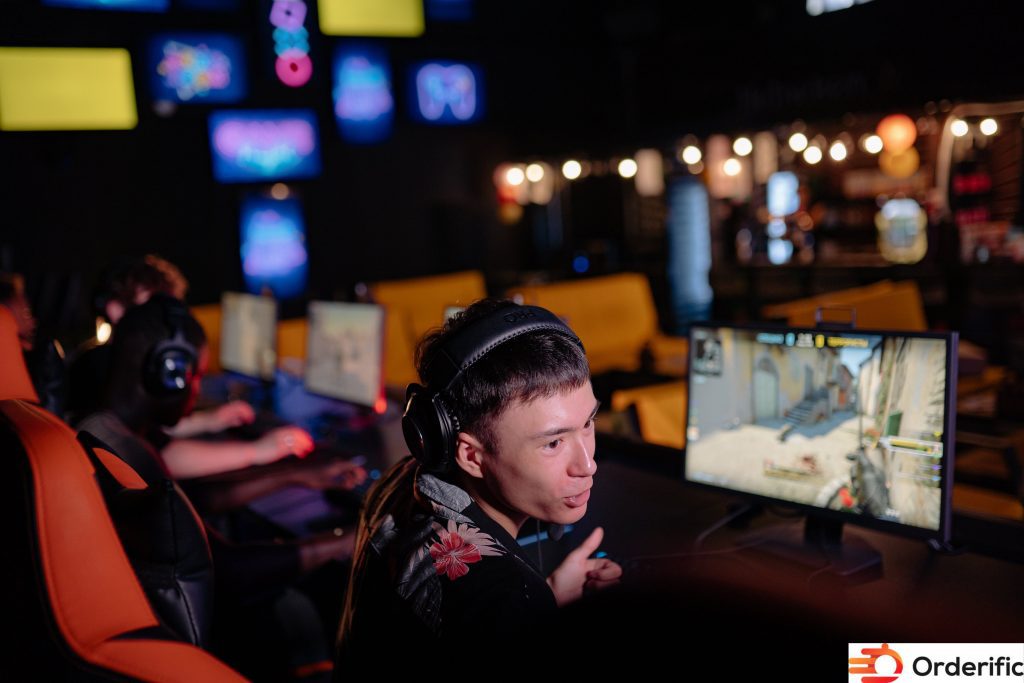 Management Ideas
An essential feature of Internet cafe software is a comprehensive user management system. This allows cafe owners to control access, monitor usage, and manage billing effectively. Customers should be able to create secure accounts with personalized settings that save their preferences and game progress. Also, it enables the owners to set different pricing tiers depending on the services and time duration.
Security And Billing
The security feature in internet cafe software is crucial in maintaining the privacy and safety of customer data. A robust software will implement layers of security, including firewalls and anti-malware programs, to prevent data breaches and cyber threats. Providing a secure environment for users to access the internet and enjoy gaming is paramount in building customer trust and loyalty.
Moreover, efficient billing management is another essential element in Internet cafe software. This feature automates the calculation of service usage charges based on time duration and service type. Top-notch software will present a clear, easy-to-understand bill to the customer, reducing disputes and enhancing overall customer satisfaction.
High-quality Internet cafe software should offer comprehensive security measures and efficient billing management to ensure smooth operation. Remember these critical aspects while choosing software for your internet cafe to provide a secure and enjoyable customer experience.
Access And Control
Controlled access is another critical factor to consider in Internet cafe software. This feature allows cafe owners to enforce limitations on using specific websites or applications under cafe policies or local laws. Furthermore, it will enable administrators to restrict access or control usage during peak times to ensure fair distribution of resources among users. This control not only enhances the user experience but also helps maintain the operational efficiency of the cafe. With the right software, managing and controlling access becomes a simple task, allowing you to focus on offering an optimal environment for customers to enjoy their gaming or internet browsing experiences. Keep in mind that the most successful internet cafes provide seamless and secure access but also ensure a level of control that preserves the integrity of their operations.
Creative Functioning
Beyond the essential features, internet cafe software that supports creative functioning stands out from the rest. Such software incorporates interactive gaming environments, high-quality graphics, and the ability to integrate with popular games and internet cafe simulators. This elevates the user experience, transforming a simple internet browsing session into an immersive gaming encounter. Furthermore, it includes customizable features allowing users to create personal profiles or avatars, enhancing the individual gaming experience. These creative features not only attract gaming enthusiasts but also foster a loyal customer base for your internet cafe. Therefore, while choosing software, ensure that it encompasses a wide array of creative functionalities that can cater to both casual users and hardcore gamers. This will not only drive user satisfaction but also set your cafe apart from the competition.
High-Speed Internet
Offering high-speed internet is a prerequisite for any successful internet cafe. Irrespective of the user's activity, be it gaming, browsing, or using an internet cafe simulator, a fast and reliable internet connection is crucial. Internet cafe software should support high data transmission rates, reducing latency and ensuring seamless gameplay or browsing for the users. Additionally, it should be capable of managing bandwidth distribution, ensuring that all users receive a fair share of internet resources, even during peak hours. High-speed internet enhances the user experience, increasing satisfaction and fostering a loyal customer base. In summary, when selecting internet cafe software, consider its compatibility with high-speed internet and its ability to manage bandwidth effectively.
Technical Support
A comprehensive internet cafe software should offer reliable, round-the-clock technical support. Technical glitches can occur at any time and swift resolution is crucial to avoid interruptions that can detract from the user experience. A robust software should provide 24/7 support via various channels including live chat, email, and phone. It's beneficial if the software also includes help tutorials, FAQs, and a robust knowledge base for immediate self-help solutions. In addition, software providers should offer regular updates and proactive maintenance to prevent potential issues. Remember, effective technical support not only assures the smooth functionality of the software but also builds trust with your customers, enhancing their overall experience in your internet cafe.
Stability In Functioning
Stability is a fundamental characteristic of any internet cafe software. It ensures that the software can run smoothly and efficiently at all times, even under high user traffic or during intensive gaming sessions. Stable software will not crash or slow down, which is vital for maintaining a positive user experience. It should be compatible with various operating systems and able to handle the demands of multiple users simultaneously. Moreover, it should be resilient to cyber threats, ensuring the safety and privacy of user data. Indeed, stable Internet cafe software offers consistency in service, providing users with the confidence that their gaming or browsing sessions will not be interrupted unexpectedly. Thus, while choosing software, prioritize stability to ensure seamless operations and a satisfying user experience.
Social Interaction
A noteworthy feature to consider in Internet cafe software is the ability to facilitate social interaction among users. These are not just access points for gaming and web browsing; they have evolved into social hubs where users can connect and interact. Hence, software that allows for in-game chats, multiplayer interactions, or even social media integration can significantly elevate the user experience. This encourages a sense of community, making users feel more connected and engrossed in their gaming or browsing sessions. Additionally, features like leaderboards or gaming tournaments can foster a healthy competitive atmosphere, attracting more customers and boosting user engagement. Remember, the more engaging your cafe is, the more likely users are to return. Thus, software that promotes social interaction can be a powerful tool in creating a vibrant and loyal customer base.
Conclusion
In conclusion, the right internet cafe software is pivotal in managing and enhancing the functions of a modern, gaming-focused internet cafe. From management and security features to high-speed internet compatibility, creative functioning, and social interaction capabilities, robust software serves as the backbone of a successful cyber cafe. However, the benefits and features of internet software extend beyond these. They also offer the critical advantage of stability and round-the-clock technical support, ensuring that your business operates smoothly and efficiently at all times.
If you're looking to optimize your internet cafe operations and offer an unrivaled gaming experience, investing in top-notch software is key. At Orderific, we understand these needs and have developed software that ticks all the right boxes. Interested? We invite you to schedule a demo with us today and discover how we can revolutionize your cafe!
FAQs
What is Internet Cafe Software, and how does it benefit Internet cafe owners?
The software is a management tool for cafes that aids in user management, security, billing, controlling access, and enhancing the overall user experience.
What features should I look for when choosing Internet Cafe Software for my business?
You should look for features like user management, security, efficient billing, controlled access, creative functioning, stability, and social interaction capabilities.
Can Internet Cafe Software help in managing user access and billing efficiently?
Yes, The software is designed to efficiently manage user access and automate billing processes.
Are there security measures incorporated into Internet Cafe Software to protect customer data?
Yes, quality software includes security features like firewalls and anti-malware programs to safeguard customer data.
How can Internet Cafe Software enhance the overall customer experience and streamline cafe operations?
Its Software improves the customer experience by providing secure, personalized access and enhances operations through efficient user and billing management.