Inventory control methods are essential for running a successful business. Having enough stock on hand to meet customer demands while avoiding purchasing or holding too much can be tricky, but employers and businesses of all sizes have been using various inventory control methods for years. In this post, we'll cover 8 common methods that many companies use in order to effectively monitor their stock and ensure customers always have what they're looking for when shopping with them. Please keep reading to learn more about how easy it is to implement inventory control in your organization!
Introduction to Inventory Control Methods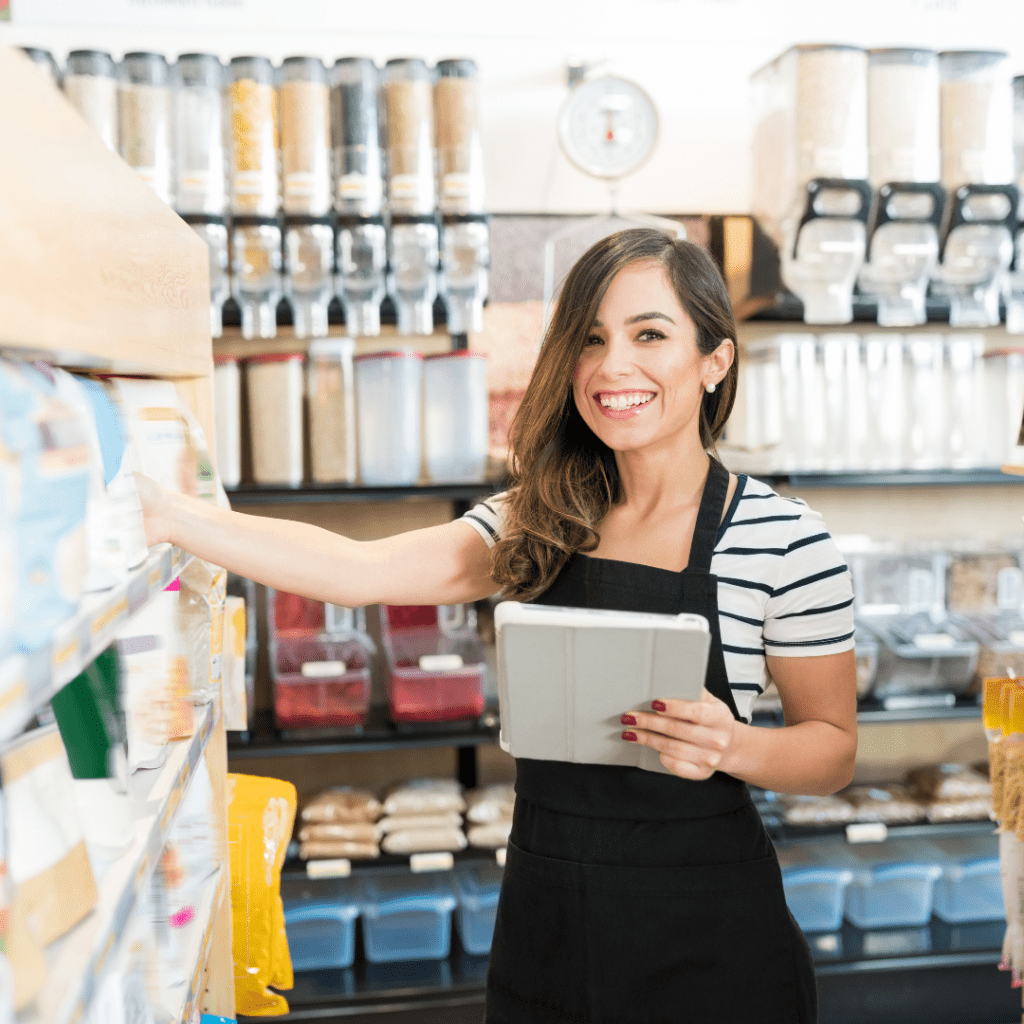 Effective inventory control is a critical facet of business operations, regardless of its scale. This entails the vigilant oversight, monitoring, and optimization of a company's stock levels, aiming to enhance overall performance. Amidst a plethora of inventory control techniques available, deciding on the most suitable one for your enterprise can be daunting. Therefore, comprehending the various strategies and their inherent advantages and disadvantages is essential.
Ranging from the lean approach of Just-In-Time (JIT) to systematic Material Requirements Planning (MRP) and the calculated Economic Order Quantity (EOQ), a diverse array of methods is at your disposal. Each method pledges to refine your inventory management process, leading to potential bottom-line augmentation. By meticulously selecting the inventory control strategy that aligns with your business, you can ensure your operations' seamless and efficient functioning.
Why Should You Use Inventory Control Methods?
Proper inventory control methods are indispensable for businesses, regardless of their size. These methods play a pivotal role in maintaining accurate stock records and preventing inventory discrepancies. By implementing effective inventory control systems, businesses can:
Enhance Efficiency: Streamline tracking of sales, minimize stock shortages, and optimize replenishment orders for greater operational efficiency.
Informed Decision-Making: Utilize accurate inventory data to identify top-selling products, aiding strategic decisions regarding reordering and pricing strategies.
Boost Profitability: Reduce unnecessary expenses, leading to improved profit margins and financial outcomes that will help in growing your business.
Overall, embracing inventory control methods offers a practical solution to effectively manage and optimize inventory, mitigating the risks of overstocking and understocking.
Commonly Used Inventory Control Methods
1. ABC Analysis Method
Effectively managing inventory poses a formidable challenge across businesses. Among the array of techniques available, the widely adopted method is ABC analysis. This strategy involves classifying inventory items into three tiers based on their value and consumption, enabling optimized inventory management. 
Key Points:
Segmented Classification: ABC analysis categorizes items into three groups: Group A for high-value items contributing to a significant portion of revenue, Group B for moderate-value items, and Group C for low-value items with minimal revenue impact.
Cost Efficiency and Profit Maximization: Prioritizing inventory control based on ABC analysis allows businesses to focus resources on high-value items, minimizing excess stock for low-value items and thus reducing costs while maximizing profitability.
Strategic Implementation: Integrating ABC analysis as part of inventory management can bring about transformative outcomes, enhancing the overall financial performance of organizations committed to refining their operational strategies.
2. VED Analysis Method
Inventory management is a cornerstone of operational efficiency, where the VED Analysis Method emerges as a valuable tool for businesses seeking to optimize their inventory control strategies. VED Analysis categorizes inventory items based on their level of importance, enabling businesses to prioritize and manage their inventory more effectively. This method holds the potential to impact both cost management and customer satisfaction significantly.
Key Points:
Categorization by Importance: VED Analysis classifies inventory into three categories: Vital, Essential, and Desirable. This categorization is determined by the criticality of the item in the production process and its impact on business operations.
Priority Management: With the classification in place, businesses can allocate their resources and attention more strategically. Vital items, essential for uninterrupted operations, receive heightened monitoring and management to prevent stockouts and production delays.
Cost Optimization: By identifying and focusing on vital and essential items, businesses can minimize the risk of shortages and avoid tying up excess capital in non-critical inventory. This approach helps optimize inventory costs and align them with actual business needs.
The VED Analysis Method empowers businesses to make informed decisions about inventory management, enabling them to strike a balance between maintaining crucial items and controlling costs, ultimately leading to smoother operations and improved overall performance.
3. HML Analysis Method
In the realm of business, effective inventory control stands as a pivotal factor for achieving prosperity. The High-Medium-Low (HML) Analysis Method is a prevalent strategy in this domain. This approach involves classifying inventory items based on their value into high, medium, or low categories. This categorization facilitates optimal resource allocation and management, a key to successful inventory control. Renowned for its simplicity and efficacy, businesses of all sizes favor the HML Analysis Method, offering the potential to enhance inventory management and bolster financial outcomes.
Key Points:
Value-Based Categorization: The HML Analysis Method classifies inventory items according to their value, enabling businesses to prioritize and manage items effectively.
Resource Allocation: By differentiating between high, medium, and low-value items, companies can allocate resources and attention appropriately, optimizing inventory control.
Universal Applicability: Whether small or large, businesses find the HML Analysis Method advantageous due to its straightforward yet impactful approach, contributing to streamlined inventory management and improved financial performance.
4. EOQ Method
Efficient inventory management is a crucial component of every business, regardless of its scale. The Economic Order Quantity (EOQ) method stands out among the widely employed inventory control techniques. This approach empowers businesses to order the most advantageous inventory volume strategically, effectively curbing holding and ordering expenses. Furthermore, EOQ guarantees an optimal inventory level that aligns with customer demand. Rooted in a mathematical framework encompassing inventory cost and demand, this method serves as a valuable instrument for businesses aiming to harmonize inventory investment and cash flow. Embracing the EOQ method holds the potential to unlock operational efficiencies, elevate customer satisfaction, and ultimately bolster long-term profitability.
Key Points:
EOQ enables businesses to determine the optimal inventory quantity, minimizing holding and ordering costs.
The method ensures that inventory levels are aligned with customer demand, enhancing operational efficiency.
EOQ's mathematical foundation facilitates effective inventory investment management, contributing to improved cash flow and profitability.
5. FSN Analysis Method
Efficient inventory management stands as a cornerstone of any thriving business operation. One prevalent technique employed in inventory management is the FSN Analysis Method. This approach classifies inventory items into Fast-moving, Slow-moving, and Non-moving categories based on their consumption rates. This categorization facilitates the identification of restocking priorities, the potential need for discounts, and the removal of stagnant items. The outcome is a refined inventory control system that enhances profitability and elevates customer satisfaction.
Key Points:
Categorized Consumption: FSN Analysis categorizes inventory as Fast-moving, Slow-moving, or Non-moving based on consumption rates.
Optimized Priorities: The method enables businesses to prioritize restocking, discounting, or eliminating items accordingly.
Enhanced Efficiency: By implementing FSN Analysis, companies can create a more streamlined inventory management system, leading to improved profitability and customer contentment.
6. SDE Analysis Method
Efficient inventory control stands as a pivotal pillar of successful business operations. Various established techniques are utilized for inventory analysis and optimization to achieve this. Among these approaches, SDE analysis, focusing on the dynamics of demand and supply, emerges as a valuable tool. By delving into this data, enterprises can make well-informed choices regarding stock replenishment, order timing, and quantity. This, in turn, ensures timely availability of the right products, fostering customer satisfaction and bolstering profitability. If enhancing inventory control strategies is on your agenda, the SDE analysis is a worthy consideration.
Key Points:
SDE Analysis Essence: SDE analysis examines demand and supply intricacies within inventory, offering insights for informed decision-making.
Optimized Replenishment: Utilizing SDE insights aids in determining optimal stock levels, reorder timing, and frequency to meet customer demands effectively.
Enhanced Customer Satisfaction and Profitability: By maintaining the right products in stock at the right time, businesses can enhance customer satisfaction and overall financial performance.
7. MRP Method
Efficient inventory management stands as a linchpin for business prosperity, to determine success by maintaining stock levels and customer needs. Among the arsenal of inventory control approaches, Material Requirements Planning (MRP) emerges as a prominent method. MRP computes the necessary quantities of raw materials and components by analyzing historical sales data and future demand forecasts, ensuring optimal inventory levels. This technique aids companies in reducing surplus stock, enhancing profits, and guaranteeing product availability for clientele. While MRP demands meticulous planning and attention to detail, its implementation can offer substantial benefits in inventory optimization.
Key Points:
MRP (Material Requirements Planning) is a widely utilized inventory control method that leverages sales history and demand projections to calculate the required raw materials and components for production.
This approach aids in minimizing excess inventory, thus boosting profits, and ensuring a consistent supply of products to meet customer demands.
While demanding careful planning and attention, MRP can significantly contribute to effective inventory management and small business optimization.
8. Minimum Safety Stocks Method
In the intricate realm of inventory management, maintaining a delicate equilibrium between meeting customer demand and prudent expense control is paramount. Enter the Minimum Safety Stocks Method, a widely employed technique that aids companies in calculating the optimal level of inventory to avert supply shortages. This approach empowers businesses to precisely gauge safety stock levels by leveraging historical sales data and lead times, facilitating strategic decisions regarding material reorder points and new acquisitions. By effectively applying this method, enterprises can concurrently curtail expenses linked to surplus inventory while amplifying profit margins.
Key Points:
Strategic Resilience: The Minimum Safety Stocks Method helps companies strike a balance between having enough stock to fulfill customer orders promptly and avoiding overstock situations that tie up capital and storage space.
Data-Driven Precision: By utilizing historical sales data and lead times, businesses can make informed decisions about how much safety stock to maintain, ensuring a buffer against unexpected demand fluctuations or supply disruptions.
Cost Efficiency: Implementing this method with precision enables companies to optimize inventory count, minimizing the costs associated with surplus stock control and potential stockouts. Thus ultimately contributing to improved financial performance.
Inventory Control in Marketing
In today's increasingly competitive market landscape, efficient resource management stands as a paramount priority for businesses. Among these resources, meticulous inventory management takes center stage. Here's why it's crucial:
Strategic Resource Oversight: As competition intensifies, businesses must adeptly handle their inventory system to stay ahead.
Optimized Stock Levels: Inventory control ensures balanced stock levels, minimizing waste and preventing stockouts, seamlessly meeting customer demands.
Cost-Effective Operations: By striking the right equilibrium between inventory holding costs and ordering/production costs, businesses can optimize expenses and bolster profitability. Effective inventory control translates to enhanced cash flow and sustainable growth.
Conclusion
Efficient inventory management leverages numerous methodologies, including VED Analysis, HML Analysis, EOQ Method, FSN Analysis, SDE Analysis, MRP Method, and the Minimum Safety Stocks Method. Each approach offers unique insights into inventory tracking, facilitating strategic decision-making, optimized stock levels, and cost-effective operations. 
Embracing these methods can significantly contribute to a company's growth and profitability by ensuring a steady supply of products, minimizing waste, and enhancing customer satisfaction. It's evident that inventory management isn't just a logistical concern; it plays a pivotal role in a company's overall marketing strategy, reflecting its commitment to meeting customer demands and maintaining operational efficiency.
Intrigued to learn more? We invite you to explore other Orderific blogs where we delve deeper into these methods and other key topics related to business operations and inventory management. Stay informed, stay ahead!
FAQs
Q. What is ABC analysis?
Ans. ABC Analysis is an inventory categorization method that groups items into three categories (A, B, and C) based on their importance or value, with 'A' being the most valuable and 'C' being the least.
Q. How does JIT work?
Ans. Just-in-Time (JIT) is a production strategy where manufacturing happens in response to actual demand, reducing inventory costs also by minimizing the amount of goods or materials.
Q. What is EOQ calculation?
Ans. Economic Order Quantity (EOQ) calculation is a method used to determine the optimal order quantity that minimizes the total inventory management cost, including order costs.
Q. Explain the FIFO method?
Ans. The FIFO (First-In, First-Out) method is an inventory valuation strategy where the assets produced or acquired first are the ones sold, used, or disposed of first also.
Q. Is RFID used in inventory control?
Ans. Yes, RFID (Radio Frequency Identification) is used in inventory control for tracking and managing goods, thus offering real-time visibility and accuracy in inventory data.