Welcome to the bustling world of nightclub management. Here, the beat of music pulses as inventory ebbs and flows in a perpetual dance. Efficient inventory management is key to keeping this dance smooth and in rhythm. Just imagine the bottles lined up like soldiers, each playing its part in the symphony of service. The stock and supplies are the unsung heroes of a successful night, and their management is a silent maestro. With the proper inventory management techniques, you transform chaos into harmony, ensuring no pause in the party and no dip in customer satisfaction. Let us dive in and unearth the secrets of effective inventory management. Align with us on this journey to optimize your nightclub's inventory, streamline supplies, and master the art of stock control. After all, in the symphony of success, every note matters.
What is Inventory Management?
Inventory management, what exactly is it? Imagine an orchestra where every instrument has a crucial role to play. In the symphony of a nightclub, the 'inventory' is your orchestra. It's the lifeblood pulsating through the veins of your business. From bottles of premium spirits to cocktail garnishes, every item is a vital instrument in your ensemble.
Managing this orchestra now that's a symphony in itself. This is where inventory management comes into play. It's the art of keeping track of every instrument, knowing when to bring them into play and when to restock. The detailed choreography behind the scenes ensures a seamless performance out front.
But it's not just about tracking stock levels. It's also about predicting customer demand, adjusting stock control, and avoiding excess inventory. A perpetual inventory system enables you to monitor real-time data, ensuring optimal inventory levels are maintained.
When done effectively, inventory management becomes a harmonious conductor, guiding your business to a crescendo of success. It creates a steady rhythm, allowing your nightclub to dance to the beat of efficiency. Inventory management is the unseen maestro orchestrating your nightclub's success story.
Process of Inventory Management
The inventory management process unfurls like a well-rehearsed ballet, each step integral to the performance. It's akin to a complex dance routine that begins with ordering inventory.
Ordering Inventory: Picture a nightclub manager inspecting inventory and making a list. They take a mental note of every bottle, every garnish, every straw. The perpetual inventory system aids in updating them about real-time stock levels.
Receiving and Counting Stock: Then, the new stock arrives. The manager verifies each item against the order, ensuring no discrepancies. Next comes the count. A meticulous stock count is of the essence, keeping the inventory optimized and avoiding excess.
Storing Inventory: Now, imagine the manager navigating the labyrinth of the storeroom, meticulously storing each item in its designated place. They ensure optimal conditions to preserve the quality of inventory items.
Cycle Counting: Subsequently, cycle counting enters the scene. Performing regular cycle counts helps maintain inventory accuracy. It's a preventative measure, a safety net catching errors before they snowball into catastrophes.
Analyzing Supplier Performance: The manager sits back, poring over the supplier's performance data. This is vital for maintaining a reliable supply chain and ensuring the nightclub stays dry.
As this dance concludes, the manager sighs contentedly. The stock is in order, the supplies are streamlined, and the inventory management system hums in the background. Inventory management continues, underpinning the nightclub's rhythm of success.
The Role of Technology in Inventory Management
Technology plays a pivotal role in the vibrant world of nightclubs, much like a spotlight that brilliantly illuminates the elegant ballet of inventory management. For a moment, picture a state-of-the-art inventory management software, a digital maestro conducting the symphony of your stock. It exhibits finesse in tracking inventory levels, showcasing a performance worthy of a standing ovation.
Now, visualize a sophisticated inventory management system, an unsung hero in the nightclub's grand opera. Expertly, it orchestrates the rhythm of supply and demand, ensuring the beat never misses a beat. It's an intelligent system capable of predicting customer demand and adjusting stock control accordingly.
Imagine intelligent inventory tracking, a virtuoso performer maintaining an optimal inventory level, thus preventing the discord of excess inventory. It always pays attention to every note, ensuring your stock is pitch-perfect.
Consider the impact of real-time data, an avant-garde dancer in the ballet of inventory control. It moves gracefully and precisely, ensuring the perpetual inventory system always reflects the most up-to-date inventory count.
Lastly, envision the harmony of an efficient supply chain supported by seamless inventory optimization. It ensures the supply of finished goods never skips a beat, keeping your nightclub's performance on point.
As the final note echoes, one can't help but appreciate the role of technology in inventory management. The backstage crew sets the stage for the symphony of success, a testament to the beauty of effective inventory management. The dance continues, and the nightclub success story plays on, thanks to technology's masterful choreography.
Challenges of Nightclub Inventory Management
Not every beat hits the right note in the dazzling world of nightclub management. The symphony of inventory management can sometimes strike a discordant melody, putting the harmonious rhythm at risk. Let's gently pull back the curtains and reveal the challenges that often play the villain in this performance.
Tracking inventory: Keeping a vigilant eye on every bottle, garnish, and straw is daunting. The symphony's pace can make monitoring inventory stock supplies challenging, leading to occasional mismatches.
Predicting Demand: Tapping into the rhythm of customer demand is akin to expecting the following note in a jazz improvisation. The unpredictable nature of the nightclub scene can disrupt inventory planning, proving to be a formidable obstacle.
Avoiding Excess Inventory: Balancing the scale between stock level and customer demand becomes a challenging dance routine. Excess inventory can create a dissonance in the symphony, affecting the optimal inventory level.
Inventory Count: Conducting a meticulous inventory count is demanding in the busy nightclub environment. A small slip-up can cause a ripple in the inventory control, distorting the rhythm.
Supplier Reliability: Relying on the supply chain for a steady inventory flow is like awaiting the entrance of the lead dancer. Any delay or inconsistency can disrupt the performance of the nightclub, causing interruptions in the service.
Inventory Turnover: Ensuring a smooth inventory turnover is like maintaining a steady beat in the music. An inconsistent rhythm can affect inventory management efficiency, disrupting the flow.
Facing these challenges requires skill, just like conducting a symphony. Yet, when handled effectively, these hurdles transform into stepping stones. They lead to a more refined performance, turning the nightclub's inventory management into a masterpiece. So, let the music play, the challenges come, and the dance of inventory management continue.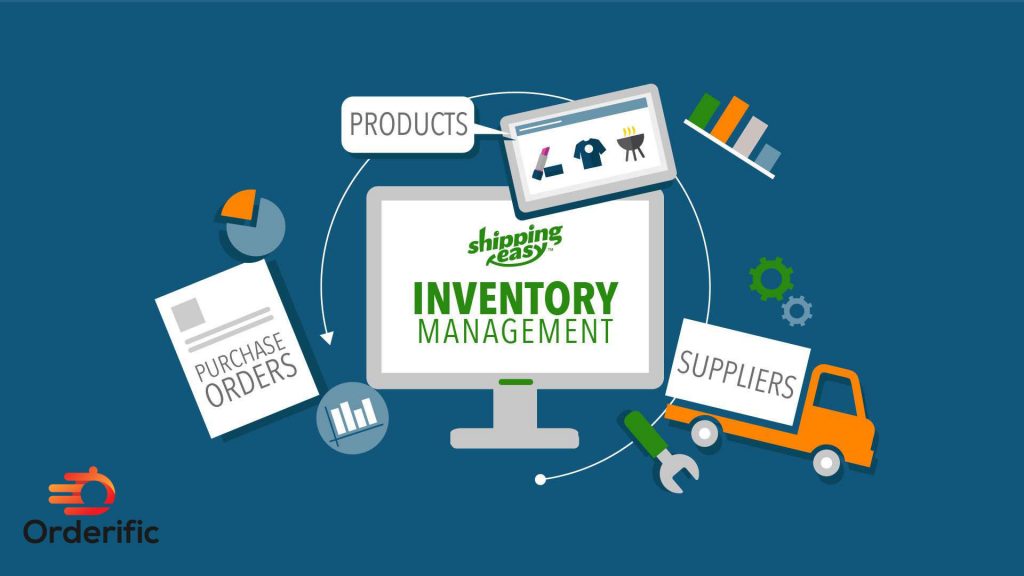 Case Study: Successful Inventory Optimization in Nightclubs
Let's spotlight an exciting narrative. Imagine, if you will, a popular nightclub aptly named 'The Rhythm.' Vibrant and pulsating, it is the embodiment of nightlife success. This success, however, took time to happen. 'The Rhythm' had its fair share of struggles, particularly in inventory management. Initially, tracking inventory was an uphill task. The nightclub, always bustling, made a list count a challenging endeavor. There was more. Predicting customer demand felt like catching a shooting star. Erratic and elusive, it disrupted inventory planning.
The scales tipped further with excess inventory. Balancing stock level with customer demand resembled a tightrope act. Inconsistent supplier reliability added to the chorus of challenges. It was a roller-coaster ride for 'The Rhythm,' with inventory turnover presenting another uphill climb. Then, one day, the tide changed. The nightclub adopted a state-of-the-art inventory management system. With this, tracking inventory became a cakewalk. The once-daunting task of predicting demand turned into an intelligent forecast. Excess inventory was controlled, keeping the stock level pitch-perfect.
The constant worries about inventory count were alleviated. The system's real-time data kept the inventory count updated, adding a sense of calm to the chaotic environment. Reliable suppliers sprouted in their supply chain, ensuring no interruptions in service. Inventory turnover improved, smoothing out the once inconsistent rhythm. Enabled by technology, 'The Rhythm' danced its way to success. Its story presents an inspiring testimony that effective inventory management is indeed achievable. With the right techniques, any nightclub can master its inventory, streamline supplies, and control stock, just like 'The Rhythm.'
The Future of Nightclub Inventory Management
A transformative spectacle unfolds as the curtain rises on the future of nightclub inventory management. Imagine an era where technology takes center stage, equipped with advanced algorithms and Artificial Intelligence (AI). Think of a world where inventory tracking becomes effortless, as simple as tuning into your favorite song.
Picture AI, that intuitive composer, accurately predicts customer demand and hits the perfect note every time. Envision a future where excess inventory is a tale of yesteryears, retired backstage. It's an era where the meticulous inventory count is left to the accurate and tireless digital maestro. Thanks to cutting-edge technology, the once-daunting charge of managing supplies has evolved into a harmonious rhythm.
Imagine reliable suppliers, consistent with a well-tuned drumbeat, ensuring a smooth inventory flow. Gone are the days of inconsistent inventory turnover, replaced by an unwavering tempo of efficiency. Each beat of this future symphony resonates with a promise, a pledge for streamlined processes and optimal inventory levels.
This is the future of inventory management, a masterpiece painted by technology and innovation. Thanks to advanced inventory management systems, it's a future where nightclubs dance to an uninterrupted rhythm. The future is a crescendo of successful nightclub management, a symphony composed of technology and conducted by advanced inventory management.
Maximizing Nightclub Success with Effective Inventory Management
In the pulsating heart of the nightlife industry, inventory management is the rhythm that keeps everything in sync. Imagine your nightclub, a living entity, breathing life into the night. Each bottle, garnish, and straw are its lifeblood, forming part of a complex, ever-changing organism.
Successfully navigating this organism requires understanding its rhythm, patterns, and ebb and flow. That's where inventory management shines. Like a seasoned conductor, it orchestrates the entire performance. It ensures that the right supplies are available at the right time in the right quantities.
Picture your stock. Each item is a note in the symphony of your nightclub's success. Your inventory management system, then, is the sheet music. It tells you when and how each note should play. It informs you when to replenish your stock, preventing any discordant moments of shortage or excess.
The system is your eyes and ears, alert to every change. It makes predicting demand less of a guessing game and more of an informed projection. It helps you time your restocks perfectly, keeping the pulse of your nightclub steady and robust. Yet, it's more than just a tool. It's a partner, a trusted ally in your quest for nightclub success. It's the silent maestro, guiding your business towards a crescendo of efficiency and profit.
Thus, with effective inventory management, your nightclub doesn't just survive; it thrives. It dances to the beat of success, and in the vibrant nightlife world, that's a rhythm everyone wants to dance to. So, let the music play on, and let your inventory management system lead the way.
Conclusion
In conclusion, optimizing inventory, stock, and supplies is an art every nightclub owner must master. It's a dance, a rhythm; it's the heartbeat of the operation. With an effective inventory management system, the daunting task of managing supplies becomes a harmonious ballet. From predicting demand to preventing excess stock, this is your maestro conducting an orchestra of success. Each item and note contributes to the grand symphony of your nightclub's triumph. Orderific can help automate this dance, lifting the burden off your shoulders and leaving you to focus solely on customer experience. With the world's leading POS systems and payment partners integrated, the future of inventory management is here. For a demonstration of how Orderific can enhance your nightclub's success, schedule a FREE DEMO today.
FAQs
How does effective inventory management impact a company's bottom line?
Effective inventory management reduces costs, prevents loss, improves cash flow, and boosts profitability.
What challenges might retailers face when managing their stock during peak shopping seasons?
Retailers may need help with stockouts, overstocking, and increased demand during peak shopping seasons.
Explain the importance of supply chain optimization in ensuring a steady flow of essential supplies.
Supply chain optimization ensures timely delivery of supplies, reducing stockouts and overstocks, thus ensuring smooth operations.
What tools and methods are commonly used to track and manage retail inventory?
Common tools include barcode scanners, inventory management software, and point-of-sale (POS) systems, often supported by predictive analytics.