Plunge deep into the intricate labyrinth of business, and it becomes abundantly clear that the mantra driving success is efficiency. Each cog in the vast machinery, regardless of its size, plays a pivotal role in determining the overall productivity. This axiom holds especially true in the realm of financial management, where even the slightest hiccup can ripple into significant consequences. Amidst this, "invoice automation" emerges as the beacon of hope, akin to a valiant knight ready to vanquish the relentless dragon of cumbersome manual chores.
More than just a tool, it's a transformative force set to reshape the landscape of invoicing. Envision a world where the complexities of billing are as effortless and refreshing as a leisurely stroll through a serene park – that's the promise of invoice automation.
What is Invoice Automation?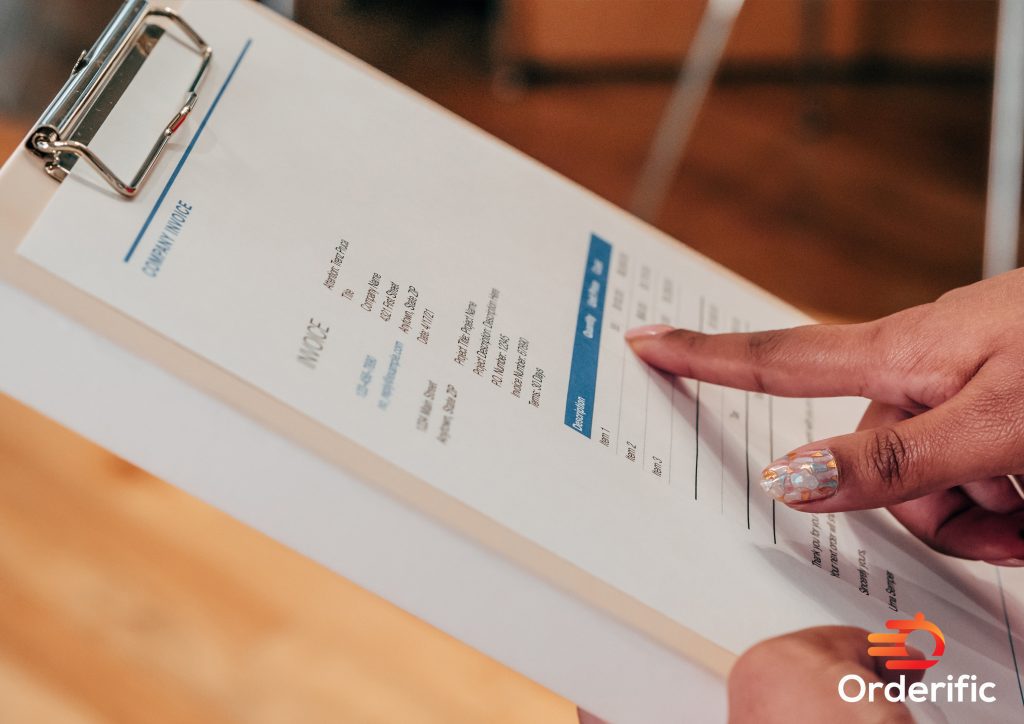 Imagine a bustling office environment: employees hunched over their desks, pouring over endless stacks of paper, manually keying in data, painstakingly verifying each entry, and running to and fro seeking signatures. Now, consider a more serene picture: a powerful software working diligently in the background, efficiently managing these tasks without breaking a sweat.
Welcome to the realm of invoice automation. This ingenious, technology-powered method transforms the archaic paper-based invoicing system into a sleek, digital version. From the moment an invoice enters the system to its final settlement, every step is automated, streamlined, and optimized, ensuring accuracy, efficiency, and a faster turnaround. It's the modern solution to an age-old challenge, turning what was once a tedious chore into a smooth, hassle-free experience.
How Does Invoice Automation Work?
Consider the magic of a vending machine: you're hungry, you pick a treat, insert your coins, and without any further ado, out pops your chosen snack, ready to enjoy. It's all done without any manual interference or a human behind the scenes. Now, translate this to the world of invoicing, and you have the brilliance of invoice automation. As soon as an electronic invoice steps onto this digital platform, the system promptly scans and captures the data within. It then diligently cross-references this with pre-existing purchase orders, ensuring every detail is in perfect harmony.
Should all the stars align, the invoice is swiftly routed onwards for the green light. But if a discrepancy surfaces, an alert is raised, drawing human attention to inspect and intervene. From start to finish, this workflow is designed for optimum efficiency, minimizing manual oversight and ensuring a streamlined invoicing journey.
Why Use Invoice Automation?
In today's fast-paced business environment, efficient operations are essential for staying ahead. Amidst the myriad of tasks, invoicing stands out as a critical component, directly influencing cash flows and business relationships. Hence, the importance of its accuracy and timeliness cannot be stressed enough. Now, imagine having a tool that streamlines this process, ensuring precision and speed. That's where invoice automation comes into play, offering a range of benefits that traditional invoicing systems can't match.
Advantages of Using Invoice Automation:
Who hasn't wished for a magic wand that makes invoice-related hiccups disappear? Or envisioned an accounts payable team that's more strategic and less paper-chasing? Invoice automation is that transformative tool:
Reduced errors: In a world where accuracy is paramount, manual data entry errors can be the villain. Invoice automation is the hero that keeps these blunders at bay, ensuring that every number and detail is spot on.
Time-saving: The countless hours traditionally spent on manual invoicing can be channeled into more productive avenues. It's like freeing up a jam-packed highway – the flow becomes smoother and faster.
Enhanced cash flow: With quicker invoice processing, payments don't lag. This ensures a steady and healthier cash flow, much like a river flowing without blockages.
Environmental-friendly: As businesses move towards green initiatives, reducing the use of paper is a significant step. Going digital not only streamlines processes but also contributes positively to the environment.
Comparison of Manual Invoicing vs. Invoice Automation:
Let's take a nostalgic trip back to childhood. Remember manually winding up toys? Now, juxtapose that with today's battery-operated marvels. The difference is stark and it's similar when contrasting manual invoicing and invoice automation:
Speed: The snail-paced, tedious steps of manual processes can't hold a candle to the rapidity of automation. It's like comparing a bicycle to a race car.
Accuracy: Manual invoicing, being susceptible to human oversight, often has error gremlins sneaking in. Automation, on the other hand, drastically curtails these, ensuring a higher degree of precision.
Cost: The long-term expenses associated with manual methods, considering inefficiencies and errors, can be daunting. Automation, while it may have an upfront cost, pays off in dividends with its efficiency.
Scalability: Think of your business as a growing plant. As it expands, automation serves as the robust pot that accommodates this growth, while manual methods may crumble under the pressure.
Choosing the Right Invoice Automation Software
In the vast ocean of business solutions, selecting the ideal software is akin to finding a precious pearl within a sea of oysters. This is especially true for invoice automation software, a tool that promises to transform invoicing operations. But with countless options available, how does one ensure that their pick aligns perfectly with their business requirements? It's crucial to weigh factors, assess features, and even peek into the market's top contenders.
Factors to Consider When Selecting Invoice Automation Software:
Integration with existing ERP systems: Visualize your existing tools and software as puzzle pieces. The chosen invoice automation solution should seamlessly fit, without disrupting the established setup. It's like adding a new member to a harmonious orchestra; the rhythm shouldn't miss a beat.
Customization: Businesses are as unique as fingerprints. The software must be flexible enough to tailor-fit its features according to specific operational needs, just as clay molds into any desired shape.
Security: In the digital age, data protection is paramount. How fortified is the software's defense against cyber threats? It should act as an impregnable fortress, guarding your precious invoice data.
User-friendliness: The learning curve of the software shouldn't resemble climbing Everest. A user-friendly interface, mirroring the simplicity of today's smartphone apps, ensures that the transition is smooth and adoption rates are high.
Top Invoice Automation Software Solutions on the Market:
Navigating the market for the ideal software might initially feel like a quest for the holy grail. But fret not. Some software solutions consistently shine brighter than others, basking in the limelight due to their sterling features and undeniable efficiency. These names have carved a niche for themselves, earning accolades from businesses worldwide.
When diving into research, these champions of invoice automation undoubtedly make their presence felt, each boasting unique features that cater to varied business needs. They are the crests in the vast wave of solutions, riding high on their merits and testimonials.
Conclusion
In today's dynamic business world, merely keeping pace isn't enough; one must be at the forefront, leading the charge. And leading often means adopting pioneering technologies. Enter invoice automation, which is swiftly transitioning from being a mere opulent choice to an indispensable ally for firms.
For businesses with eyes set on expansion, efficiency, and pin-point accuracy, it's not just about getting aboard the automation train, but driving it. As the dawn of this automation era breaks, businesses that are quick to harness its power are poised to not only thrive but dominate, enjoying a vantage point and reaping the myriad rewards on offer.
In case you want more content like this, visit Orderific right now!
FAQs
What is invoice automation and how does it work?
It's a technology-driven approach that manages and processes invoices digitally, making the entire workflow swift and efficient.
What are the benefits of using invoice automation for my business?
From reduced errors and time-saving to enhanced cash flow and environmental impact, the benefits are manifold.
How can invoice automation help me save time and reduce errors?
By eliminating manual data entry and automating the workflow, errors decrease and processes quicken.
Is invoice automation software expensive to implement?
Initial costs might exist, but in the long run, the ROI in terms of time, accuracy, and manpower savings makes it worthwhile.
Can I still customize my invoices with invoice automation software?
Absolutely! Most modern software solutions offer customization options to align with your brand and business needs.