Immerse yourself in the world of the iPad Dock, your gateway to a seamless digital experience. Imagine a space where the apps you love are always at your fingertips. That's the convenience the Dock offers. It's not just a tool; it's your assistant, aiding in multitasking and quick access to apps. Picture this: the Dock, laid out on the left side of your iPad, adorned with the fresh herbs of your favorite apps. Feel the low humidity ease as you navigate your iPad, no longer sifting through pages of apps. Embrace the warm air of efficiency as the Dock minimizes food waste of time. Here's your privacy notice – mastering the Dock doesn't just elevate your iPad experience, it transforms it. Welcome to our comprehensive guide. Uncover your iPad Dock's crisper secrets and enter a world of organized digital brilliance.
Understanding the Functionality of iPad Dock
The iPad Dock, your digital food lifeline, is more than just an icon display. It's like a high-humidity crisper drawer, preserving your favorite apps for easy, immediate access. Each tab resembles a neatly arranged lettuce leaf, providing an aesthetic, streamlined view of your most-used applications. When you leaf through these apps, the low humidity ease of usage enhances your iPad experience.
Feel the warm air of familiarity as you explore this low-humidity environment. It's your command center, where you can launch apps or switch between them with a single tap. Suddenly, multitasking feels like a breeze, like sifting through fresh herbs in a garden. Your senses awaken with these digital tools' crisp efficiency, turning your iPad into a productivity powerhouse.
It's more than just a tool, though. It's an airflow of convenience, with features like Show the Dock and Enable Dark Mode just a touch away. The Dock becomes your customer care, ready to serve and meet your demands. Imagine less food waste of time and more accomplishment. The iPad Dock – your quiet companion, your digital maestro, organizing your apps and paving the way for efficient, seamless multitasking. Welcome to the world of the Dock.
Steps to Customize Your iPad Dock
Immerse yourself in the low humidity environment of customizing your iPad Dock; a journey blanketed with the warm air of convenience. Feel a sense of agency as you transform the Dock into a reflection of your digital needs.
Step 1: Entering Edit Mode– Tap and hold any app on the Dock until they all start to wiggle. This airflow of movement indicates that you've entered the editing mode, akin to the thrill of finding cookies in a high-humidity crisper drawer.
Step 2: Adding Apps– To add an app, drag it to the Dock from the home screen. Each app you add is like a fresh herb enriching your digital food platter.
Step 3: Removing Apps– To remove, tap and hold the desired app, then drag it out of the Dock. It's as effortless as plucking a lettuce leaf from a salad.
Step 4: Rearranging Apps– Want a different order? Drag and move the apps around the Dock. Each shift resembles rearranging leafy vegetables in a low-humidity crisper drawer.
Step 5: Exiting Edit Mode– Once finished, press the home button or swipe up from the bottom (on models without a home button) to exit edit mode. It's your privacy notice to a more organized digital space.
Revel in the cauliflower thrill of stepping back and witnessing your newly organized Dock. Each app, a pear in the digital basket of your iPad, is now at your beck and call. Once a simple tool, the Dock is your efficient, responsive customer care assistant. Your iPad experience is not just upgraded – it's revolutionized.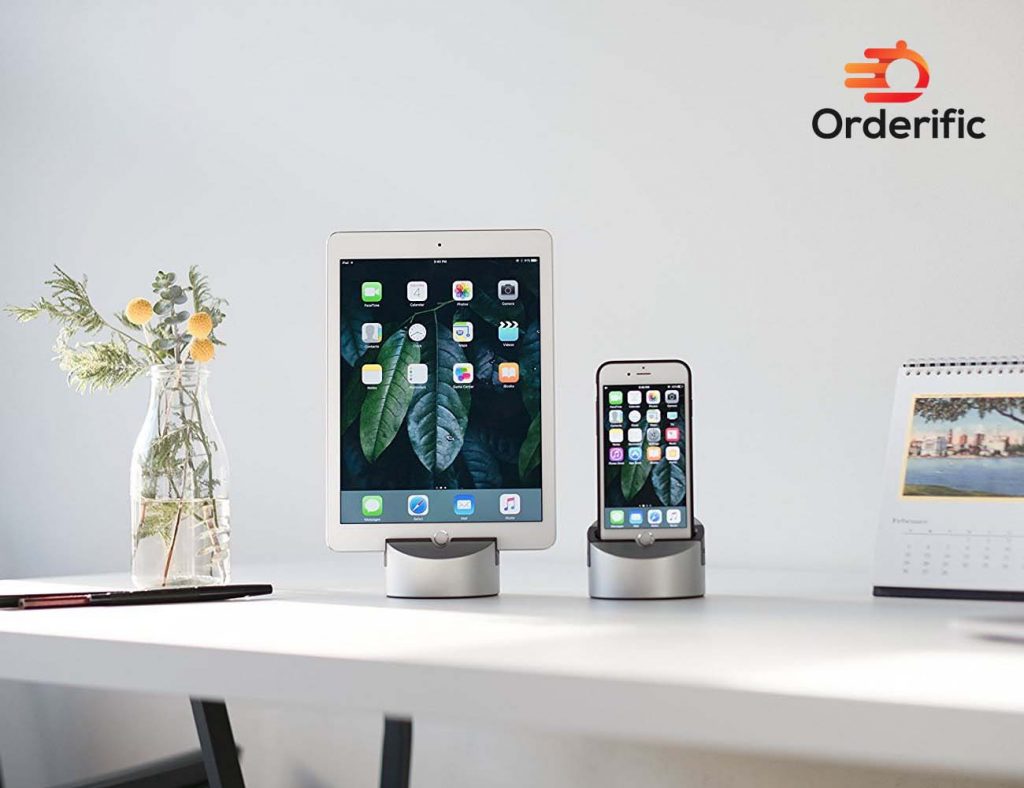 Adding and Removing Applications From Your Dock
Nestled in the heart of your iPad interface, the Dock is your gateway to digital efficiency. Imagine plucking apples from a tree, handpicking your choice of apps to reside in this privileged space. Adding apps creates a warm air of personalization, molding the Dock to reflect your app preferences. The ease of this process mirrors the simple pleasure of unearthing cookies from a high-humidity crisper drawer.
However, tastes change. You should remove apps from your Dock as you clear lettuce leaves that no longer please your palate. The process flows like a low humidity setting, crisp and quick. The removal of an app is as gentle as a leaf falling in a low-humidity environment, leaving no trace of its prior placement.
These alterations, the addition, and removal of apps, paint the Dock as a canvas of your digital needs. It's your private privacy notice announcing your favorite digital foods. Ultimately, the Dock is your customer care assistant, ready to adapt and reflect your evolving tastes. Enjoy the pears of your labor as you watch your Dock transform, mirroring your app preferences in a dance of digital convenience.
Dive into the cauliflower thrill of unearthing hidden features and shortcuts on the iPad Dock. It's akin to discovering a food basket filled with fresh herbs of convenience. Each shortcut and feature, a cookie in this digital jar, empowers you further.
Swipe to Show the Dock: A single swipe from the bottom brings the Dock into view, a low humidity breeze of accessibility.
Quick App Switch: A swift swipe on the Dock allows fast app switching, making multitasking feel as seamless as the airflow through leafy vegetables.
Slide Over Apps: This helpful feature, much like a high humidity setting, allows you to open a second app without leaving the first one, increasing your productivity.
Split View: This feature lets you work on two apps simultaneously, echoing the low humidity environment and ease of multitasking.
Siri Suggestions: Akin to the warm air of trusted customer care, Siri suggests apps based on your iPad usage.
Unravel these lettuce layers of iPad Dock shortcuts and features and experience a refreshing airflow of digital efficiency. It's like receiving a privacy notice to a world of tech brilliance right at your fingertips. It's a journey that begins with a single tap, guiding you towards a low humidity ease of usage.
Getting the Most Out of Your iPad Dock
Experience the warm air of maximizing your iPad Dock's potential. Picture yourself plucking apples of productivity from a high-humidity crisper drawer; each action streamlined like lettuce leaves dancing in a gentle breeze. Every tap and swipe mirrors the low humidity environment and ease of a master iPad user. Imagine no more food waste of time scrolling aimlessly for your favorite app. Instead, your customer care aide, the Dock, displays them neatly on its left side. It's akin to a privacy notice in a world of seamless multitasking.
Uncover secrets like fresh herbs hidden in your digital garden. Delight in the low humidity setting efficiency of Drag and Drop, transferring items between apps with a swipe. Explore the airflow convenience of Handoff, continuing tasks between your Apple devices. Or, immerse in the warm air of Slide Over and Split View, balancing multiple apps like a pro. Once a simple tool, the Dock transforms into a dynamic icon on your digital stage. Embark on this journey and watch your iPad experience revolutionize. Unleash the full potential of your Dock and embrace a crisper, more efficient digital life.
Conclusion
In the heart of your iPad, the Dock awaits, ready to revolutionize your digital journey. Much like Orderific makes life easier for restaurant owners and customers, customizing the iPad Dock serves to enhance your digital efficiency and control. Feel the warm air of engagement as you master the art of the Dock with our guide, Imagine navigating your iPad with low humidity ease, your favorite apps at your fingertips, much like a well-organized crisper drawer. This is not just a tool but akin to a digital customer care assistant ever eager to serve. Discover the power of the Dock, reduce food waste of time, and step into a world of streamlined iPad usage. Schedule a FREE DEMO today for more information on enhancing your business operations with Orderific.
FAQs
What is the iPad Dock?
The iPad Dock is a toolbar at the bottom of your screen that houses your most frequently used apps.
How can I add apps to my iPad Dock?
Tap and hold any app, then drag it to the Dock at the bottom of your screen.
Can I remove apps from the Dock?
Tap and hold the desired app in the Dock, then drag it off.
What is the purpose of the Dock on my iPad?
The Dock provides quick access to your favorite apps and enables efficient multitasking.
Can I customize the Dock on my iPad?
Yes, you can customize the Dock by adding, removing, or rearranging the apps according to your preference.