Introduction
The juice bar franchising and smoothie bar industry has experienced a surge in popularity, presenting numerous opportunities for prospective franchise owners. Whether you're drawn to Smoothie King's dynamic smoothie franchise or the fresh and vibrant offerings at Nékter Juice Bar, the journey toward franchise ownership begins with understanding the process. This guide will delve into the critical considerations of owning a juice bar franchise, from signing the franchise agreement to understanding the franchise fee. We will also cover the benefits of popular smoothie franchises such as Planet Smoothie, Clean Juice, and Main Squeeze Juice Co. Furthermore, we'll touch upon the importance of the franchise disclosure document, which is crucial for any budding franchisee. With franchises like Jamba Juice paving the way, the juice and smoothie industry offers a refreshing opportunity for those seeking to promote a healthier lifestyle through their business.
Understanding The Juice Bar Franchise Model
A juice bar franchise offers a standardized product and service, brand recognition, operational support, and a proven business model. The model is designed to benefit the franchise owner from the franchisor's investments in product development, branding, marketing, and operational systems. Among the top choices, franchises like Smoothie King and Smoothie Bar stand out for their impressive range of smoothie franchises.
Being a franchisee in the juice bar industry means you are part of a more extensive network of businesses, all working towards promoting a healthier lifestyle. The Juice franchises, such as the Nékter Juice Bar franchise, Planet Smoothie, and Main Squeeze Juice Co., offer a diverse menu from fresh juice to smoothies and bowls, catering to an ever-growing market targeting a healthier lifestyle.
Understanding The Franchise Agreement And Franchise Fee
The franchise agreement is a crucial legal document that meticulously outlines the franchisor's and franchisee's rights and responsibilities. It encompasses various aspects, including operational guidelines, marketing strategies, and intellectual property rights. Prospective franchise owners must thoroughly comprehend every facet of this agreement to make informed decisions when venturing into smoothie or juice bar franchises.
On the other hand, the franchise fee is a one-time upfront cost that a new franchisee pays to the franchisor. This fee typically encompasses the right to use the franchisor's esteemed brand name and a comprehensive package of training, ongoing support, access to proprietary systems, marketing materials, and operational expertise. It invests in the long-term success and growth of the franchise, ensuring that the new franchisee receives the necessary tools and resources to thrive in the competitive market.
Importance Of The Franchise Disclosure Document (FDD)
The franchise disclosure document (FDD) is a comprehensive legal document that franchisors must provide to potential franchisees. This document is valuable, offering in-depth information about the franchisor's business. Within the FDD, you will find a detailed history of the franchise, including its origins and milestones. Additionally, financial statements are included, allowing you to gain insight into the economic health and stability of the franchise. The FDD also outlines the franchise fee structure, clarifying the initial investment required.
Furthermore, any past litigation history is disclosed, ensuring transparency and allowing you to assess potential risks. Reviewing and analyzing the FDD thoroughly is crucial before investing in a juice bar franchise like Nékter Juice Bar, Clean Juice, or Smoothie King. This will enable you to make an informed decision and confidently embark on your entrepreneurial journey.
Capital Investment And Financial Considerations
Starting a juice bar franchise requires initial liquid capital, which goes towards the franchise fee, leasehold improvements, equipment, inventory, and working capital. These expenses are crucial for setting up a successful juice bar business. The franchise fee covers the cost of joining the franchise network and gaining access to their brand, systems, and support. Leasehold improvements involve renovating the chosen location to meet the specific requirements of a juice bar, such as installing counters, refrigeration units, and seating areas. Additionally, purchasing the necessary equipment, such as juicers, blenders, and cash registers, is essential for smooth operations. Inventory must be stocked to cater to customer demands, including fruits, vegetables, and other ingredients. Lastly, sufficient working capital ensures the business can cover ongoing expenses like rent, utilities, salaries, and marketing efforts.
Before making any financial commitments, reviewing the franchisor's Franchise Disclosure Document (FDD) for detailed information on the estimated initial investment and ongoing fees is essential. This document provides valuable insights into the potential costs and helps make informed decisions about starting a juice bar franchise.
Location And Market Research
Selecting the perfect location is of utmost importance for the success of your juice bar franchise. Conducting comprehensive market research will allow you to gain a deep understanding of the demand in your chosen location and identify any potential competitors. For instance, cities like San Francisco have witnessed a remarkable rise in health-conscious consumers who actively seek out nutritious options, making it an incredibly promising and ideal location for establishing a thriving juice bar franchise. With its vibrant and health-focused community, San Francisco presents a unique opportunity to cater to the growing demand and create a loyal customer base for your business.
Franchise Support And Training
Franchisors take pride in their commitment to new franchisees' success by offering comprehensive training programs. These programs cover essential aspects such as business operations, marketing strategies, and customer service principles in great detail. In addition to training, franchisors go the extra mile by providing support in crucial areas such as site selection, design and construction, supply chain management, and ongoing operational assistance. This comprehensive approach ensures that franchisees have all the necessary tools and resources to thrive in their business ventures.
Exploring International Franchise Opportunities
For those seeking to expand their business beyond local boundaries, exploring international franchises can unlock a vast array of opportunities. Renowned brands like Smoothie King and Jamba Juice have already established a strong international presence, which positions them as highly attractive options for aspiring franchise owners who aim to venture into new and untapped markets. By leveraging the popularity and success of these brands, entrepreneurs can seize the chance to reach a global audience and capitalize on the increasing demand for their products and services on an international scale. This expansion into new markets not only allows for business growth but also fosters cultural exchange and collaboration, creating a win-win situation for both franchise owners and their customers worldwide.
In conclusion, franchising a juice bar is a significant investment, but with a thorough understanding of the process, potential pitfalls, and best practices, it can also be a rewarding business opportunity. The juice bar and smoothie franchise industry continue to thrive, offering a healthy alternative and catering to a growing market of health-conscious consumers. Whether it's a Smoothie King, Nékter Juice Bar, or Clean Juice franchise you're eyeing, the key to success lies in understanding the franchise model, conducting thorough market research, and choosing a franchisor who offers comprehensive support and training.
Cold Use Space For Best Juice Bar Franchises
Smoothie King: Leading The Charge In Smoothie Franchises
Smoothie King has steadily built an impressive reputation in the smoothie franchise sector. With over 1,000 locations worldwide, the franchise's undeniable success is attributed to its dynamic range of nutritious and flavorful smoothie offerings targeted at health-conscious consumers. From wellness blends to indulgent treats, Smoothie King offers a diverse menu that caters to a wide range of dietary preferences. This strategic versatility drives a broad customer base, positioning Smoothie King at the forefront of the industry.
Jamba: The Global Trailblazer
Jamba Juice, known simply as Jamba, is an international leader in the smoothie franchise industry. With a bold and vibrant visual identity, Jamba has successfully established a global footprint. Their extensive menu appeals to a broad demographic, featuring a combination of smoothies, juices, bowls, and bites. Jamba's franchise model emphasizes innovation, continually adding new, exciting options to their menu to engage their customer base.
Planet Smoothie: A Universe Of Flavors
Planet Smoothie stands out with its unique, playful brand personality, offering a "universe" of smoothie options. Their menu features a wide range of smoothie options, each categorized under fun cosmic-themed names. This creative approach adds an element of enjoyment to the customer experience. Furthermore, its franchise model prioritizes simplicity and efficiency, making it an appealing choice for potential franchisees.
Each of these franchises boasts its unique strengths and characteristics, yet all share the common goal of promoting healthier lifestyles through their products and services. Choosing the right franchise to invest in ultimately depends on the prospective franchisee's personal preferences, financial capacity, and business aspirations. It's crucial to conduct thorough research, review FDDs, and take advantage of available training and support programs to ensure a successful and rewarding franchising journey.
Simple And Easy To Execute Recipes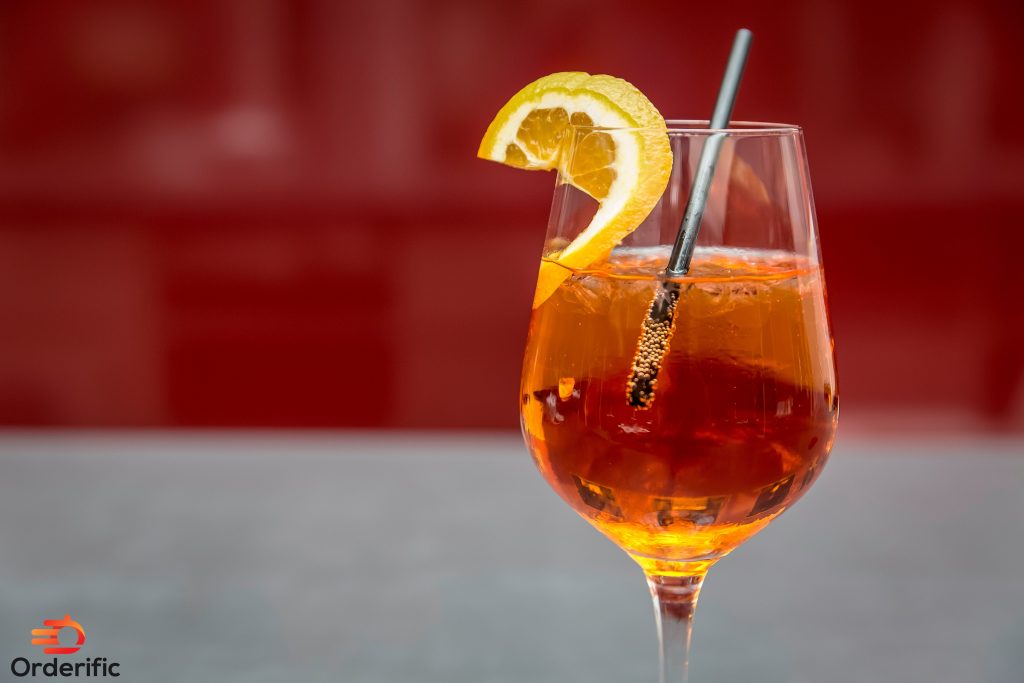 Refreshing Green Detox Juice:
Ingredients:
2 green apples
1 cucumber
Handful of spinach
1 lemon
1-inch piece of ginger
Instructions:
Wash all the ingredients thoroughly.
Core the green apples and cut them into chunks.
Peel the cucumber (optional) and cut it into smaller pieces.
Add the green apples, cucumber, spinach, lemon (peeled), and ginger into a juicer.
Process the ingredients until well combined and juiced.
Pour the juice into a glass and serve immediately.
Enjoy the invigorating and detoxifying benefits of this green juice!
Note: Feel free to adjust the ingredients and quantities based on your taste preferences.
Low To No Waste
The juice bar industry not only caters to health-conscious consumers but also plays a crucial role in the sustainability movement. A key aspect of running a juice bar franchise is the conscious effort towards low to no waste operations. From repurposing fruit and vegetable pulp for baked goods or compost to choosing eco-friendly packaging, waste reduction is essential. Franchises like Smoothie King, Jamba, and Clean Juice are leading the way in adopting environmentally friendly practices, setting an industry standard for sustainability. Their efforts extend beyond the operational level, educating consumers about the importance of sustainability and the role they can play in reducing waste. It's an important consideration for potential franchisees. Aligning with a franchise that prioritizes eco-friendly operations will not only have a positive environmental impact but potentially appeal to the increasing number of consumers who value businesses with green practices.
Cold Pressed Juice Waste
In the thriving juice bar industry, efficient waste management, particularly of cold-pressed juice waste, is a vital aspect of sustainable operations. Cold-pressed juicing, while highly beneficial for extracting nutrient-rich juices, often leaves behind a significant amount of fruit and vegetable pulp. Rather than discarding this by-product, innovative franchises are finding ways to repurpose it, thereby embodying the low-to-no waste ethos. This pulp, rich in fibrous content, can be utilized in a multitude of ways – it can be used as compost for organic farming, incorporated into baked goods, or even donated to local farms as animal feed. These practices not only minimize waste but also contribute to an eco-conscious cycle of consumption and production.
Leading franchises like Jamba and Smoothie King have already begun embedding these waste reduction strategies into their operations, setting an empowering example for new entrants in the market. For prospective franchisees, aligning with brands that prioritize such sustainable practices can offer dual benefits—it can enhance their brand's appeal to an increasingly eco-conscious consumer base while also contributing positively to environmental preservation.
Building Out Your Juice Bar Franchise
Determine Potential Customer Traffic Patterns
Understanding potential customer traffic patterns is a critical aspect of building out your juice bar franchise. This insight will help you strategically position your franchise and tailor your operations to maximize customer engagement. For instance, locating your juice bar near gyms or fitness centers can attract health-conscious individuals before or after their workout. If you are situated in a business district, you may notice peak traffic during lunch hours as professionals seek out quick, healthy meal substitutes. In suburban areas, weekend traffic can be higher due to families and groups of friends frequenting the juice bar.
By identifying these patterns, you can adjust your staffing, operation hours, and inventory accordingly to meet the demand. Additionally, understanding traffic patterns can also aid in marketing strategies, allowing you to target the right customers at the right time. This data-driven approach enables you to operate more efficiently, cater to your customers' needs effectively, and ultimately drive your franchise's success.
Street Level Frontage
Street level frontage is a critical consideration when establishing your juice bar franchise. A store located on the ground floor with direct street access can significantly boost your business's visibility and accessibility to potential customers. Moreover, a well-designed and inviting storefront can act as a powerful marketing tool, attracting passersby and encouraging them to try your offerings. Glass window displays that showcase the fresh produce used in your smoothies or the vibrant atmosphere inside the store can create an enticing visual appeal. Consider the flow of pedestrian traffic and the eye-level sightline from the street when designing your store's frontage. Just as important is the signage – it should be clear, visible, and reflect your brand's personality.
Whether it's a Smoothie King or a Jamba Juice franchise, a strategic storefront can effectively enhance brand awareness and draw in customers, contributing significantly to your franchise's success. Remember, the goal is not just to catch the eye of the customer, but to invite them in and make them return for more.
Ceiling Height Matters
When setting up your juice bar franchise, it's essential to consider the ceiling height of your retail location. The height of your ceiling can influence the ambience of your store and customer perception. High ceilings can create a sense of openness and freedom, making the shop appear spacious and comfortable. They are also ideal for better ventilation and acoustics, crucial elements in high-traffic environments like a juice bar. Besides, high ceilings provide ample space for creative interior decor and branding elements, such as hanging light fixtures, banners, or suspended decor. Lower ceilings, on the other hand, can create a cozy, intimate atmosphere but may also risk feeling cramped in a busy setting. Whether you're setting up a Smoothie King or Jamba Juice franchise, the ceiling height should align with your brand's aesthetic and cater to your target market's preferences, ensuring a pleasant customer experience.
Maximize Square Footage To Generate Revenue
Strategically utilizing your juice bar's square footage can significantly enhance revenue generation. Careful planning of the layout can promote an efficient workflow, quick customer turnover, and a comfortable environment, all contributing to a positive customer experience. The space should be divided into key areas: production area for preparing the smoothies and juices, customer area for ordering and dining, and storage for keeping inventory. Each area should have sufficient space for employees to work efficiently and for customers to move around comfortably. Consider incorporating a seating area where customers can relax and enjoy their beverages; this can also translate to longer stays and potential extra purchases. Additionally, adopting a flexible layout can allow you to orchestrate special events, further maximizing your revenue potential. Make sure your franchise premises, be it a Smoothie King or Jamba Juice, efficiently uses every square foot to create a welcoming, productive, and profitable environment.
Restrooms
Providing clean, accessible restrooms in your juice bar franchise is essential and can significantly impact customer perception and experience. Restrooms should be easily accessible for all customers, including those with disabilities. Ensure proper maintenance for cleanliness and hygiene, which indicates respect for your patrons and reflects positively on your overall brand image. Restrooms can also echo the aesthetic of your brand, reinforcing your brand identity to customers. Consider elements like eco-friendly hand dryers, quality hand soaps, and decor that aligns with your brand's color scheme or theme. From Smoothie King to Jamba Juice, successful franchises understand that even the smallest details, such as well-maintained restrooms, contribute to customer satisfaction and retention.
Dedicated Delivery Areas
In today's fast-paced world, convenience is king. As such, offering delivery services for your juice bar franchise is a strategic move that can enhance customer satisfaction and drive growth. Having a dedicated area for delivery pickups can streamline operations and ensure efficient service. This area should be easily accessible for delivery personnel, while not disrupting the in-store experience for dining customers. Moreover, tie-ups with popular delivery platforms like Uber Eats or Grubhub can extend your reach and bring your delicious, healthful offerings right to customers' doorsteps. As with franchises like Smoothie King and Jamba Juice, integrating a well-organized delivery system can significantly enhance customer convenience, effectively boost sales, and increase brand visibility.
Storage Space
Ample storage space is a pivotal aspect for a smoothly running juice bar franchise. A well-organized storage area allows for easy access and efficient management of inventory, contributing to streamlined operations. It's crucial to have sufficient space to store fresh produce, dry goods, cleaning supplies, and extra equipment. The storage area should be kept clean and temperature-controlled to ensure the freshness of ingredients. Implementing an effective inventory management system can aid in minimizing waste and optimizing stock levels. This, in turn, can lead to cost savings and improved profitability. Franchises such as Smoothie King and Jamba Juice prioritize efficient storage solutions, emphasizing the importance of adequate storage in maintaining operational efficiency and product quality. Therefore, potential franchisees should factor in storage requirements when selecting a location for their juice bar, ensuring they can meet the demands of their business seamlessly.
Existing Site Conditions
When establishing your juice bar franchise, it's imperative to assess the existing site conditions. This includes understanding the structural features of the location, such as electricity and water supply, ventilation system, and layout. You also need to consider the historical use of the site and any potential compliance issues that may exist. Additionally, factors like location visibility, proximity to potential customers and compatibility with your intended design should also be evaluated. For instance, franchises like Smoothie King and Jamba Juice select sites that not only meet their operational requirements but also align with their brand image and customer expectations. Proper assessment of the site conditions can prevent unforeseen complications and expenses down the line, ensuring a smooth start to your juice bar franchise.
Electrical Requirements
The electrical needs of your juice bar franchise are critical to its smooth operation. Catering to high volumes of customers demands reliable and adequate electrical systems. These requirements include sufficient power supply to operate blenders, juicers, refrigerators, and other essential equipment without interruptions. You may also need to consider the electric load for your Point-of-Sale (POS) systems, lighting, music, and HVAC units. Therefore, inspect the premises carefully for the availability and distribution of power outlets and the capacity of the circuit breakers. It's wise to engage an experienced electrician for an evaluation to ensure your juice bar meets all electrical safety codes. Also, consider investing in energy-efficient appliances, like those used by franchises such as Smoothie King and Jamba Juice, to reduce energy consumption and minimize operational costs. Well-planned electrical infrastructure is essential for maintaining efficient operations and providing a seamless customer experience in your juice bar franchise.
Signage
Signage plays a crucial role in establishing the identity of your juice bar franchise. It not only grabs attention but also makes a powerful first impression. The design, size, and positioning of your signage should accurately reflect your brand's personality and ethos. For franchises like Smoothie King or Jamba Juice, their signs are a strong visual representation of their identity, and often the first point of contact with potential customers. Well-designed signage, both exterior and interior, can effectively communicate your brand's message, steer customer flow, and promote special offers or products. Exterior signage can attract passersby, while interior signage can enhance the customer experience by making navigation easier within the store.
It's essential to comply with local regulations and codes while installing your signage. This includes adhering to guidelines regarding size, location, lighting, and materials used. Make sure your signs are clear, striking, and visible from a distance, to ensure maximum impact.
Conclusion
In conclusion, establishing a successful juice bar franchise, such as a Smoothie King or a Jamba Juice, requires comprehensive planning and attention to detail. From understanding customer traffic patterns, maximizing the usage of square footage, and ensuring proper signage, to the more technical aspects like evaluating site conditions and meeting electrical requirements – every factor contributes to the success of your franchise. A well-designed storefront, adequate storage space, convenient restrooms, and dedicated delivery areas all enhance the customer experience and help build a loyal customer base. Remember, the key lies in not only attracting customers but ensuring they return for more of your delicious, healthful offerings. If you're ready to venture into the exciting world of juice bar franchising and need assistance navigating these considerations, the team at Orderific is here to help. Book a demo with us today and let's start your journey to a successful juice bar franchise.
FAQs
What are the advantages of investing in a juice bar franchise?
Investing in a juice bar franchise offers advantages such as brand recognition, proven business model, training, and potential for growth due to the increasing demand for healthful options.
What are the typical costs associated with opening a juice bar franchise?
The typical costs include franchise fees, lease or purchase of a location, equipment, initial inventory, insurance, and marketing expenses.
Do I need experience in the food or beverage industry to open a juice bar franchise?
While experience can be beneficial, many franchises offer comprehensive training and support, making it possible for motivated individuals without prior experience to succeed.
What is juice bar franchising, and how does it work?
Juice bar franchising involves buying the rights to open a branch of a well-established juice bar brand, following their business model and guidelines.