Venturing into the world of juice bar startups can be as exciting as sipping a freshly squeezed, tangy orange juice on a summer day. With the rise of a health-conscious society, the demand for fresh, hygienically prepared fruit juices and smoothies is skyrocketing. But, as compelling as the prospect appears, just like a deceptively tough pineapple to liquid, starting a juice bar comes with its unique set of challenges. From crafting an effective business plan to ensuring clean juice and smoothie production, the journey is more challenging than sipping cold-pressed juice. This comprehensive guide aims to provide valuable insights into these challenges and strategies to overcome them. So, whether you're a budding juice bar owner or exploring new business ideas, let's embark on this enlightening journey together.
10 Mistakes to Avoid When Starting a Juice Bar Franchise
As the sun blushes the morning sky, the aroma of fresh fruit wafts through the air, a beacon to health enthusiasts and juice lovers alike. The echoes of blenders whirl in harmony – music to the ears of every juice bar startup. In a world where every fruit is a palette of vitality and every smoothie is a symphony of flavors, the road to a successful juice bar isn't all peaches and cream. Missteps like failing to consider location, overlooking the importance of savvy marketing, or underestimating costs are like unseen pebbles on the path to success, waiting to trip up the unsuspecting entrepreneur.
Failing to Consider the Importance of Location
Understandably, the success of juice bar startups largely hinges on location. Picture this: a juice bar tucked away in a side street, missing the foot traffic of potential customers. It may serve the freshest fruit juice or the most tempting smoothies, yet its tucked-away presence costs dearly.
On the other hand, a juice bar in a bustling neighborhood or near fitness centers attracts health-conscious individuals and gym-goers alike. These prime locations are veritable honey pots, drawing in crowds of juice lovers.
Selecting a prime location is more than finding a high-traffic area. It's about understanding your target market and positioning yourself where your potential customers are. For instance, a juice bar in San Francisco's tech hub may prove lucrative, considering the target audience's penchant for healthier lifestyle choices.
So, before you plunge headfirst into your juice bar business plan, take a step back. Consider your target market, scout potential locations, and weigh the pros and cons. Critical location choices can mean the difference between becoming the next Smoothie King or fading into the background. After all, even the best juice bar equipment and the most delicious fresh juice can't compensate for a poor location choice. Hence, prioritizing location in your business plan is a must for any aspiring juice bar owner.
Never Speaking With an Existing Franchise Owner
Embarking on a juice bar startup journey is exhilarating, no doubt. However, it's easy to get carried away by the prospect of running your own business and overlook some critical steps. One such misstep is not connecting with an existing franchise owner.
Imagine this: you, a prospective juice bar owner, brimming with business ideas and enthusiasm yet needing more experience. You've envisioned a fresh juice bar buzzing with customers, the air filled with the aroma of fresh fruit juice. You may have even tried to ensure the clean fluid for your menu and worked out the cost of juice bar equipment.
However, a missing link is practical insights and first-hand experience from a successful juice bar owner. These insights are the hidden gems of your business plan, bringing valuable, real-world knowledge into your ambitious vision.
Conversations with an experienced juice bar owner can give you a clearer picture of what to expect. You can gain insights into the day-to-day operations, learn about unexpected challenges, and even get some juicy tips about managing a successful juice bar.
So, take a moment before spinning into action and turning your dream of owning a juice bar into reality. Reach out to an experienced juice bar owner, listen to their stories, learn from their journey, and weave their insights into your path to success. This connection could be the secret ingredient to your juice bar's success story.
Refusing to Hire the Necessary Support
Imagine a ship sailing without a crew, confusing and chaotic. Similarly, a juice bar startup without a competent team is a recipe for inevitable struggle. Hiring the necessary support is vital in ensuring smooth operations and customer satisfaction. Your juice bar team should be well-versed in handling juice bar equipment and passionate about providing service with a smile.
Crafting a delicious smoothie or a cold-pressed juice requires more than fresh produce. It calls for the skillful touch of an experienced employee who understands the nuances of balancing flavors and serving the perfect blend. Additionally, a charismatic front-end staff member enhances customer experience, fostering a warm and inviting atmosphere that entices patrons to return.
The selection of staff extends beyond the bar. A savvy marketing strategist is potent in promoting your juice bar business. An inspiring marketing strategy can attract potential customers, elevating your brand in a competitive market.
Finally, consider having experienced mentors or consultants to guide you through the bumpy journey of a startup. Their valuable insights can help you navigate challenges, optimize operations, and streamline your business plan. Hiring the necessary support isn't just about filling roles but building a solid foundation for your juice bar startup.
Therefore, as a prospective juice bar owner, remember – a successful juice bar is more than just a one-person show. Recruit a passionate, skillful team, and watch your juice bar thrive.
Overlooking the Franchise Disclosure Document
Picture this: You're on a highway, driving toward your dream of launching a successful juice bar. But, you've overlooked an essential roadmap—the Franchise Disclosure Document (FDD). This misstep is akin to driving in unfamiliar territory without a GPS. Understanding the FDD is crucial for any aspiring juice bar owner, providing valuable insights into the franchise's operations.
The FDD offers a clear view of the juice bar industry, revealing the franchise's history and its financial health. It's like peering into a crystal ball, revealing potential pitfalls and opportunities in your business plan. Refusing to scrutinize it is like blasting into space without knowing your trajectory.
Suppose the complex jargon takes you aback; fear not. You're not alone in this journey. Seek the assistance of an experienced attorney who can decode the legalese, helping you navigate the dense forest of information. Their expertise can transform an intimidating document into a user-friendly guide.
Moreover, the FDD contains invaluable marketing strategy insights. It's like finding a hidden treasure chest in a maze with effective tactics to attract your target market. Understanding these strategies can skyrocket your business growth as a juice bar owner.
So, hit the road with your map. Embrace the FDD in your juice bar startup journey. With it, you can steer clear of potential pitfalls and chart a course toward running a successful juice bar.
Underestimating Costs
Every juice bar startup, mirroring a freshly blended smoothie, includes a mix of sweet success and bitter struggles. Often, a common bitter drop is underestimating costs. Imagine the excitement of crafting a business plan only to find your calculations falling short. Suddenly, your dreams of owning a successful juice bar seem as elusive as a ripe mango in winter.
The costs do not only lie in the tangibles, like a posh location, sleek juice bar equipment, or fresh fruit for your vibrant juice. Hidden costs have a way of creeping up, like a stealthy cat on the prowl. Licenses and permits can be the silent, unexpected predators nibbling your budget. Similarly, renovation costs can burgeon unexpectedly, turning a comfortable budget into a gnawing worry.
Ignoring the cost of inventory management can be a fatal flaw. A juice bar isn't just about the fresh juice served with a smile. It's about managing an array of ingredients and ensuring everything runs smoothly. An efficient inventory system is not a luxury; it's a necessity. Choosing to skip this could result in unsatisfied customers and dwindling profits.
Additionally, budgeting for a robust marketing strategy is essential. The lure attracts potential customers, drawing them to your fresh fruit juice and smoothies. Without it, even the tastiest juice may remain untasted.
In conclusion, a successful juice bar startup isn't just about a dream; it's about meticulous planning. So, start by chalking up a realistic estimate. Be ready to face the hidden costs and plan accordingly. Remember, even the sweetest dreams need a dash of realism.
Skimping on Marketing
Imagine a vibrant cityscape, the hustle and bustle of daily life flowing around you. Yet, amid all this chaos, your juice bar startup stands unnoticed. It's like a silent symphony, playing in an empty hall, a masterpiece unseen. Amidst the bevy of businesses vying for attention, your juice bar becomes invisible without a robust marketing strategy.
Engaging in effective marketing is about more than just garnering attention. It's the art of transforming your juice bar from just another storefront into a beacon for health enthusiasts. With the right marketing strategy, your juice bar becomes more than just a business.
Picture this: your fresh fruit juice or smoothie isn't just refreshing. It becomes a story, a narrative of health, freshness, and vitality, meticulously crafted and shared with the world through your marketing. Your juice bar startup isn't just a place that serves cold-pressed juices; it's a destination for those seeking a healthier lifestyle.
Moreover, marketing allows you to connect with your audience more deeply. It's like opening a dialogue between you, the juice bar owner, and your customers. Through engaging and humanized marketing, you can understand their preferences, anticipate their needs, and ultimately, serve them better.
So, don't let your juice bar startup become a silent symphony. Arm yourself with a robust marketing strategy, paint your narrative, engage with your customers, and let your juice bar be heard amidst the clamor. After all, the best marketing is less about selling products and more about building relationships.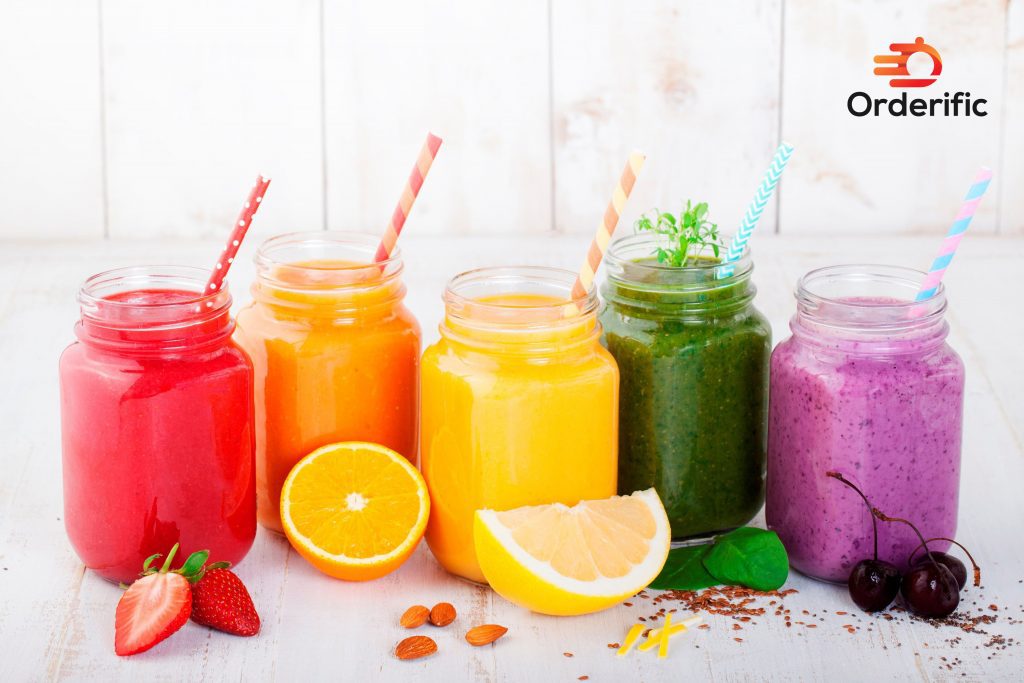 Expecting an Immediate Payoff
In the fruitful journey of juice bar startups, the expectation of immediate returns can be intoxicating. It's akin to planting a seed and anticipating a bountiful harvest overnight. However, the truth is more bitter than sweet. Success, like a carefully crafted smoothie, takes time to blend.
Patience is the secret ingredient. Just as a perfectly ripe fruit takes time to mature, so does your juice business. Initial days may seem like a whirl of activities with little visible return. But in this hustle, progress is brewing. Every customer served, every smoothie perfected, and every feedback received is a step toward success.
Remember, your juice bar isn't just serving drinks; it's cultivating a community. This bonding can't be rushed. It's a slow simmer, much like making a delicious fruit compote. As time passes, the flavors of your business will deepen, drawing customers back for more.
Let's not ignore the financial aspect. While profits may not pour in instantly, each penny earned is a brick in building your business empire. Each victory counts, be it a slight increase in daily sales or a surge in customers after a successful marketing campaign.
Consequently, expecting an immediate payoff can lead to disappointment. Success is a multi-layered smoothie in the world of juice bar startups. Each layer, from customer service to financial gain, requires careful blending. So, pour in a generous serving of patience, stir it well with consistent efforts, and savor the sweet taste of success one sip at a time.
Failing to Create an Effective Inventory System
Imagine yourself in a bustling kitchen, the air ripe with the sweet smell of fresh fruits. Now, picture those fruits, a bounty of vibrant colors, sitting unsorted. Chaos incarnate. This visual is the nightmare of a juice bar startup needing an effective inventory system. It's like a symphony without a conductor, notes clashing in disarray.
An efficient inventory system is your conductor, harmonizing the sweet notes of your juice bar startup. Its function is not limited to tracking the quantity of produce. It extends to ensuring the quality of your ingredients, the heart of your business. You wouldn't want a customer's refreshing sip of juice to be soured by a rotten apple, would you?
The importance of inventory management surfaces in another, often overlooked, area—budgeting. Proper tracking can paint a realistic expenditure picture, helping prevent wastage. It's like a compass guiding your juice bar through the stormy seas of financial management.
In essence, an effective inventory system is the silent hero of your juice bar startup. It's the backstage crew that ensures your performance is flawless. So, as you embark on your juice bar journey, consider the power of a solid inventory system. It could be the difference between a harmonious symphony and a discordant tune.
Underutilizing Franchise Provided Support
A juice bar startup is like a newborn, cradling in the arms of franchise support. However, underutilizing this aid is akin to refusing a helpful hand in a heavy storm. The franchise's support is a lighthouse, guiding you through dark, turbulent waters. It's a beacon of knowledge, illuminating potential pitfalls and revealing paths to success.
Underutilizing these resources is like having a treasure chest, only to ignore the gold within. The franchise support is a reservoir of expertise, with insights from years of experience. It's an open book filled with chapters of trial and error, offering invaluable lessons.
Think of the franchise support as your backstage crew. They're the invisible hands ensuring the spotlight shines perfectly on you. From training programs to marketing strategies, they provide the tools necessary for your juice bar startup to thrive. The wind beneath your wings gives you the lift to soar in the industry.
Hence, it's vital to appreciate this aid. It's your mentor, guiding you through the labyrinth of the juice bar industry. It's your compass, showing the direction towards the pinnacle of success. In essence, franchise support is the secret ingredient in your juice bar startup's recipe for success.
In conclusion, underutilizing franchise support is like rejecting a helping hand. Embrace, utilize, and watch your juice bar startup flourish under its guidance. After all, a successful start is always better with some help from our friends.
Waiting Too Long to Grow
Growth is the ultimate goal in the invigorating journey of juice bar startups. However, waiting too long to expand is akin to letting a ripe fruit wither on the tree. Picture this: your juice bar is abuzz with satisfied customers yet confined to a single location. It's like a bird with vibrant wings, yet hesitant to take flight.
The exhilarating thrill of expansion is twofold. Firstly, it's about reaching a broader audience, like a tree spreading its branches far and wide. This exploration is not just geographic; it's also about expanding your product range. Imagine introducing a new, exotic fruit to your juice menu, anticipating customer reactions, and the excitement of bringing something new.
Secondly, growth is about deepening your roots. It's about fortifying your presence in the existing market, like a tree strengthening its roots. As your brand becomes recognized and trusted, your juice bar evolves from a mere refreshment spot to a community hub, a meeting point for health enthusiasts.
However, expansion is not solely about sprawling outwards. It's about growing upwards, scaling the heights of success. It's akin to the tree stretching towards the sky, reaching for the sunlight. With each new branch opened and product launched, your juice bar climbs higher on the ladder of success.
Waiting too long to grow can stunt your juice bar startup's potential. So, when the time is ripe, spread your wings and soar. After all, a tree that grows is a tree that lives. Similarly, a juice bar that expands is a juice bar that thrives.
Conclusion
In conclusion, launching juice bar startups is a journey akin to blending a perfect smoothie. It mixes exciting flavors – the sweet taste of success and the occasional bitter note of challenges. However, following a well-crafted recipe, utilizing guidance from Orderific, understanding the challenges, and learning how to overcome them gives you a foolproof guide to stirring up success. With Orderific's integrated solutions, you can cut down operational costs, increase revenue, and focus on serving refreshing experiences to your customers. Remember, the secret lies in efficient planning, strategic expansion, and patient nurturing. Schedule a FREE DEMO today for more information on how Orderific can help optimize your juice bar startup. Let's blend a success story!
FAQs
Is opening a juice bar profitable?
Yes, a juice bar can be profitable with careful planning, effective marketing, efficient inventory management, and strategic expansion.
How much does it cost to run a juice bar?
Running a juice bar costs $20,000 to $500,000, depending on size, location, and other factors.
What else can you sell in a juice bar?
Besides juice, you can sell smoothies, health shots, salads, wraps, and protein bars in a juice bar.
What permits and licenses are required to start a juice bar?
Starting a juice bar requires health department permits, a business license, a food handler's permit, and potentially a liquor license.
How can I make my juice bar stand out from the competition?
By offering unique juice recipes, excellent customer service, and creating a comfortable, health-focused environment.