Have you ever stopped to consider those vibrant concoctions that instantly revive the senses and mirror the sweetness of Mother Nature's bounty? These are not just simple beverages but elixirs crafted with the utmost precision. They blend taste, wellness, and pleasure in a symphony of flavors. This is the enchanting realm of juice bars!

Far from your ordinary juice corners that serve predictable, often diluted flavors, juice bars are the avant-garde of the beverage world. They promise an experience that entices the palate, nourishes the body, and uplifts the spirit, setting a new gold standard for refreshment.
Why Choose Juicebars for Your Daily Refreshment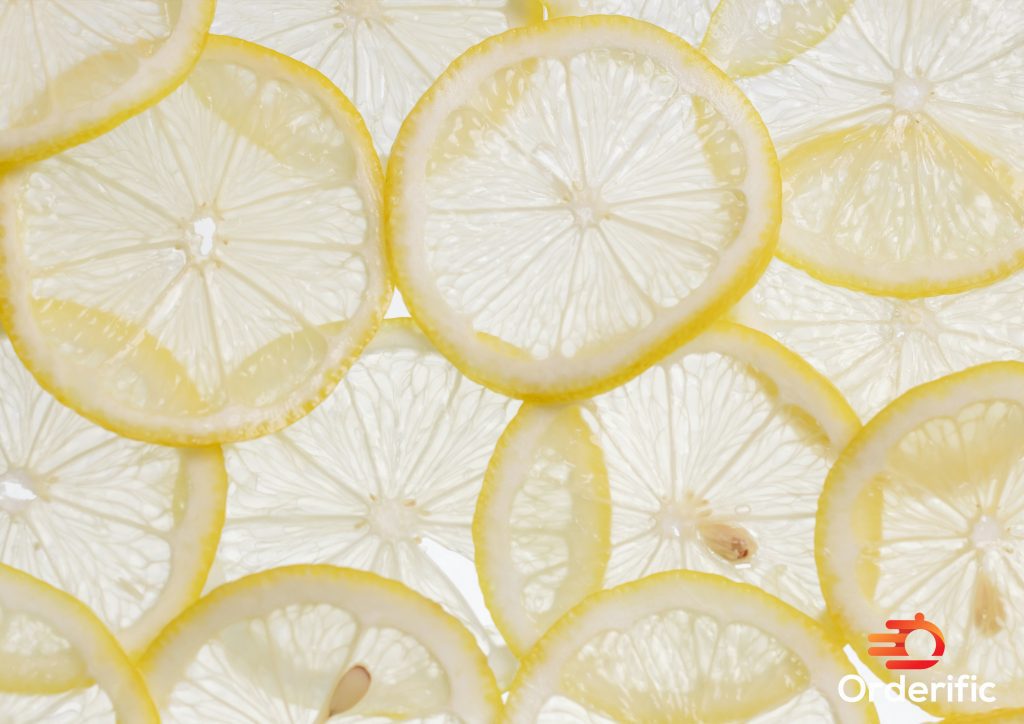 At first glance, one might think juice bars are just another trend, but there's more beneath the surface. Juicebars capture the very soul of fruits and vegetables, offering a refreshing taste of nature in every sip. It's not merely about sipping on a drink; it's an experience where taste meets nutrition. Unlike many off-the-shelf juices, those from juice bars are often free from added sugars, artificial flavors, or preservatives.
Instead, they offer a potent punch of vitamins, minerals, and antioxidants. Whether you're looking to quench your thirst, get a health boost, or want to indulge in nature's goodness, juice bars present a perfect solution. They're a testament to how health and taste can harmoniously coexist.
Exploring the Best Ingredients for Nutrient-Packed Juices
Stepping into a juice bar can often feel like a colorful fresh produce market. With a vast array of ingredients, juice bars genuinely celebrate the diversity and richness of nature. Blueberries, for instance, are known for their sweet taste and their antioxidant-rich profile, which fights against free radicals. 
While providing a mild flavor to the juice, Spinach packs in essential vitamins and iron, promoting better blood health. Tangy oranges give a burst of vitamin C, boosting immunity, while ginger adds zest and aids digestion. This combination of taste and nutrition, tailored to individual preferences, makes every juice bar visit a delightful journey of exploration and wellness.
Top 3 Must-Try Juicebar Recipes for a Burst of Flavor
Amidst the hustle and bustle of our daily lives, our bodies yearn for an escape — a brief sojourn into a world of vibrant flavors and invigorating nutrients. Juicebars beckon with this very promise, offering us concoctions that are as delicious as they are wholesome. As the blenders whir and the fruits spin, they churn out juices and craft experiences. Whether new to the juice bar scene or a seasoned enthusiast, three captivating blends promise a gustatory journey.
1. Tropical Paradise: Pineapple, Mango, and Coconut Delight
Step into a tropical oasis with this refreshing blend. Pineapple brings in its tangy sweetness, enhanced by the lush richness of mango. Coconut adds a creamy undertone, making every sip feel like a beachside getaway. Beyond the taste, this mix is a powerhouse of vitamins, digestive enzymes, and electrolytes, ensuring a health boost with every gulp.
2. Green Goddess: Spinach, Kale, Cucumber, and Apple Fusion
This blend is a dream come true for those who believe in the might of greens. Spinach and kale provide a verdant base loaded with iron and vitamins. Cucumber adds a hydrating, cooling effect, while apple imparts sweetness and tartness, balancing out the flavors. This juice is more than a delight for the taste buds; it's a detoxifier, energizer, and a testament to the magic of greens.
3. Berry Blast: A Medley of Berries with a Hint of Lemon
Prepare for a berry explosion with this concoction! Combining the antioxidant powers of different berries, this juice offers a perfect blend of sweet and tart. The lemon's zesty undertone cuts through the sweetness, ensuring a perfectly balanced sip. Rich in antioxidants, vitamin C, and fiber, this blend is a treat for the palate, a shield against free radicals, and a boost for your immune system.
Tips and Tricks for Making the Most of Your Juicebar Experience
Walking into a juice bar is an enchanting experience. The vibrant colors, the intoxicating aroma of fresh produce, and the promise of a health boost are genuinely tempting. But like any culinary experience, sipping on fresh juices and smoothies also requires some understanding to fully enjoy its benefits. As delightful as they are, juices can be a double-edged sword.
How does one get all the proper nutrients without overloading with sugars? How can these beverages fit seamlessly into a daily routine? Fret not! Dive into these expert tips and tricks to maximize your juicebar outings.
1. Hydration Hygiene: Staying Fresh and Clean
While indulging in the fresh burst of flavors at a juice bar, it's essential to remember that hydration is the cornerstone of health. Opt for juices rich in hydrating ingredients like cucumber or watermelon. Additionally, while liquids are great, they aren't a substitute for plain water. Ensure you keep up with your daily water intake to maintain a hydration balance.
2. Mindful Choices: Balancing Sugar and Caloric Intake
Juices, especially ones rich in fruits, can be high in natural sugars. While these are healthier than refined sugars, moderation is key. Aim for juices with a mix of fruits and veggies. Ingredients like spinach, kale, or beetroot can reduce overall sugar content. Also, be cautious with portion sizes. A tall glass of juice might be refreshing, but it could also be more calorific than you realize.
3. Incorporating Juices into Your Daily Diet for Lasting Benefits
Integrating juices into your daily routine can be more than a sporadic treat; it can be a nutritional strategy. Post-workout, a protein-packed smoothie can aid recovery. Mid-afternoon slumps might need a green juice boost. A balanced smoothie with oats, almond butter, and berries can be filling and nutritious for breakfast. Remember, consistency is vital to reap the lasting benefits of juice-bar delights.
Embracing a Healthy Lifestyle with Juicebar Delights
Juicebars, with their refreshing concoctions, represent more than just an oasis of taste; they symbolize a commitment to well-being. Incorporating these beverages into daily life means more than enjoying a fleeting moment of deliciousness. It's a step towards prioritizing one's health, absorbing the goodness of nature, and cherishing the body. Each sip contains nutrients, promoting radiant skin, aiding digestion, and detoxifying the body.
Moreover, regular visits to the juice bar can inspire broader health-conscious choices, from food to fitness routines. So, each time you opt for a cold-pressed kale and ginger juice or a strawberry and almond milk smoothie, know you're not just quenching your thirst. You're embarking on a wellness journey, choosing an energized, immune-boosted, and vibrantly healthy life.
Conclusion
In a world increasingly dictated by fast food, instant meals, and processed meats, the rise of juice bars is refreshing. These establishments are beacons of health, taste, and nourishment amidst the culinary chaos. More than just the latest trend or a passing fad, they represent a conscious lifestyle choice, a decision to prioritize one's health and wellness.
Each beverage served is a melange of nature's best, packed with vitamins, minerals, and antioxidants. Juice bars invite individuals to pause, relish, and make choices that satiate and invigorate, advocating for well-being one sip at a time.
In case you want more content like this, visit Orderific right now!
FAQs
What is a juicebar, and what makes it different from regular juice shops?
A juice bar offers fresh juices from natural ingredients, prioritizing nutritional value and taste. In contrast, regular juice shops might offer pre-packaged juices.
Are all the juices at a juicebar made from fresh ingredients?
Yes, juice bars prioritize using fresh ingredients to ensure maximum nutritional benefits and flavor.
Can I customize my juice order at a juicebar?
Absolutely! Most juice bars allow customers to choose or modify ingredients to their liking.
Are the juices at a juicebar pasteurized or cold-pressed?
Most juice bars offer cold-pressed options, retaining more nutrients than pasteurized juices.
What are the potential health benefits of drinking juices from a juicebar?
Juices from juicebars are nutrient-rich, aiding digestion, boosting immunity, and providing essential vitamins and minerals.
Do juicebars offer options for people with dietary restrictions or allergies?
Yes, many juice bars accommodate dietary restrictions and allergies, offering various alternatives and avoiding cross-contamination.