Step into the enticing world of Juice Press, where a cornucopia of vibrant and nourishing delights awaits you! Suppose you are passionate about well-being or enjoy the revitalizing taste of recently pressed juices. In that case, you'll discover your sanctuary here.
Juice Press surpasses the traditional juice bar experience; it's a sanctuary for those seeking the abundant benefits of organic, cold-pressed juices and other nourishing delights like smoothies, salads, and a delectable assortment of treats. So, let's embark on a juicy journey together, exploring the elements required to start your juice bar!
How to Start a Juice Business from Home: Squeeze the Juicy Potential
Embarking on a thrilling and fulfilling juice business journey from the comfort of your home is within reach—kickstart by handpicking an alluring name that embodies your brand's identity. Subsequently, equip yourself with essential tools, including a top-notch juicer and a refrigerated display case, to maintain the optimal freshness of your delightful juices and smoothies.
Ensure compliance by obtaining the necessary permits and licenses while prioritizing sourcing the finest fruits and vegetables to guarantee flavor-packed and nutrient-rich concoctions.
How Much to Charge? Pricing Juice Bar Items: Striking the Perfect Balance
Navigating the realm of pricing for a juice bar can be a challenging task. It's a delicate balance between ensuring profitability and offering competitive prices that attract customers. Your pricing strategy should not only cover costs but also contribute to your business's overall success.
Factors to Consider When Pricing Juice
Several factors come into play when determining how much to charge for juice at your juice bar. It's not merely a process of marking up the costs; it's an intricate blend of understanding your business, market, and customers.
Cost of Goods: The starting point is to understand the total cost involved in making the juice. This includes the cost of fruits, vegetables, and any other ingredients, as well as packaging materials like bottles or cups, lids, straws, etc.
Operational Costs: Factor in overhead costs like rent, utilities, wages, marketing, and other expenses associated with running the juice bar.
Market Rates: Research what your competitors are charging for similar products. While you don't have to mirror these prices, they can give you a baseline.
Customer Willingness: Understand what your customers are willing to pay. This often involves some trial and error and may require you to adjust prices over time.
Profit Margin: Decide on a profit margin that ensures profitability while still offering reasonable prices. A common practice in the food industry is a markup of three times the cost of goods, but this can vary based on factors such as location, brand positioning, and target demographic.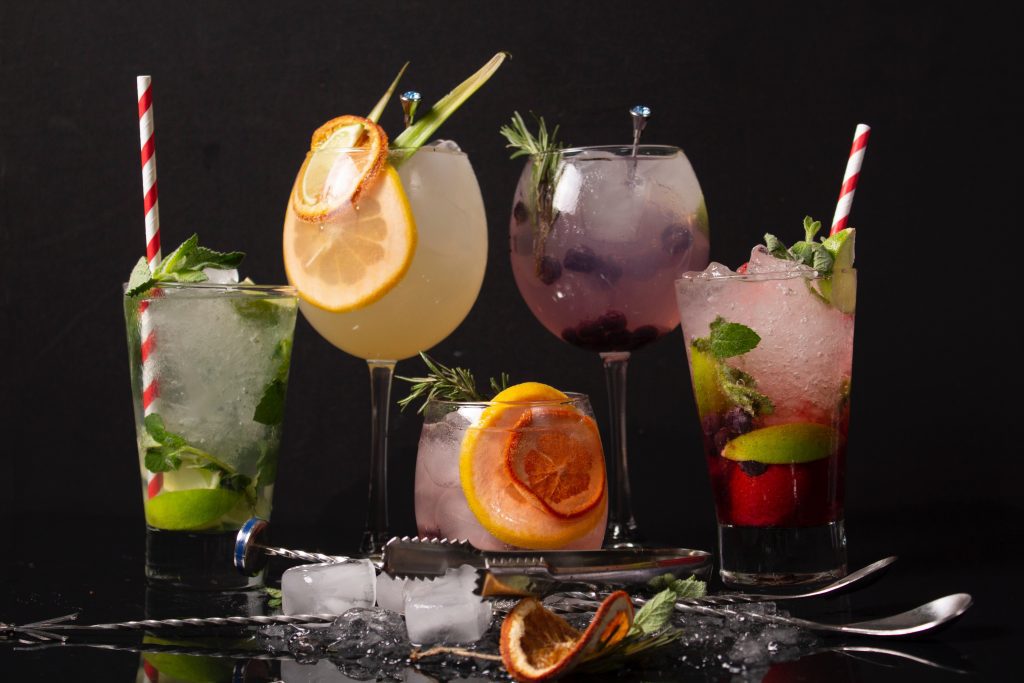 Pricing Strategies for Juice Bars
Having considered the factors above, you can employ various pricing strategies for your juice bar:
Cost-Plus Pricing: This strategy involves adding a set profit margin to your total cost per item. It ensures all costs are covered, and a profit is made with each sale.
Competitive Pricing: With this strategy, your prices are set based on what competitors are charging. If your juices offer more value (e.g., organic, fresh, unique recipes), you might be able to price slightly higher.
Value-Based Pricing: This strategy focuses on the perceived value of your juices to the customers. If customers see your juices as high-quality, nutritious options that justify a higher price, they'll be willing to pay more.
Tiered Pricing: Offering juices at different price points can attract a wider range of customers. You could have a range of simple, low-cost juices, alongside more complex, premium-priced options.
Juice Bar Menu Ideas & 5 Tips for Creating Your Own: An Array of Refreshing Options
Here are a few creative and classic ideas to include in your juice bar menu:
Classic Combos: Freshly squeezed orange juice, apple and carrot blends, or beetroot and ginger shots. These are well-loved classics that appeal to a broad range of customers.
Green Juices: Combine leafy greens like kale, spinach, or wheatgrass with sweet fruits like apple or pineapple for a nutrient-packed green juice.
Superfood Boosts: Offer juices featuring superfoods like turmeric, ginger, or acai berries, which are rich in nutrients and antioxidants.
Exotic Blends: Surprise your customers with unique flavor combinations, such as pomegranate and lychee, cucumber and mint, or even a spicy pineapple and jalapeno blend.
Smoothies and Shakes: Add thickness and variety to your menu with fruit or yogurt-based smoothies and protein shakes.
Seasonal Specials: Take advantage of seasonal fruits and vegetables to offer limited-time specials. This can create excitement and variety in your offerings.
Tips for Creating Your Own Juice Bar Menu
Understand Your Customers: Who are your customers, and what do they want? Are they health-conscious individuals looking for a green juice cleanse, or are they seeking a refreshing treat on a hot day? Understanding your customers can guide you in crafting a menu that suits their tastes and needs.
Use Appealing Descriptions: Don't just list the ingredients. Use appealing, vibrant language to describe each drink. This can create a visual image in the customer's mind and make your juices sound even more enticing.
Keep it Simple: While it's great to offer a variety of juices, having too many options can overwhelm customers. Stick to a carefully curated list of your best juices and keep your menu simple and easy to navigate.
Consider the Visuals: People eat (and drink) with their eyes first. Incorporate colorful pictures of your offerings, and consider the layout and design of your menu. It should reflect the style and atmosphere of your juice bar.
Test and Adjust: Don't be afraid to adjust your menu based on customer feedback and sales. What juices are the most popular? What isn't selling? Use this information to refine your menu and keep it fresh and appealing.
How to Increase Juice Bar Profit In 2023: Squeezing Out Success
Adopting practical approaches that amplify profitability and expand the business footprint is crucial to excel in the dynamic juice bar industry. For enthusiasts seeking to infuse spirulina powder into their refreshing concoctions, opting for an organically produced and sustainably sourced alternative holds paramount significance.
Choose products devoid of additives or fillers and have undergone rigorous testing to guarantee exceptional quality and purity. Streamline your operations and optimize your inventory to minimize waste and maximize efficiency. Additionally, consider partnering with local gyms, yoga studios, and wellness events to expand your customer base.
Juice Bar Marketplace Launch: A Grand Opening with a Sip of Success
Launching your juice bar in the marketplace is a momentous occasion that deserves a grand celebration. Organize a lively and engaging excellent opening event to create buzz and excitement around your brand. Offer free samples of your most popular juices, smoothies, and snacks to entice passersby and potential customers. Collaborate with local influencers and health enthusiasts to spread the word about your juice bar and generate organic interest.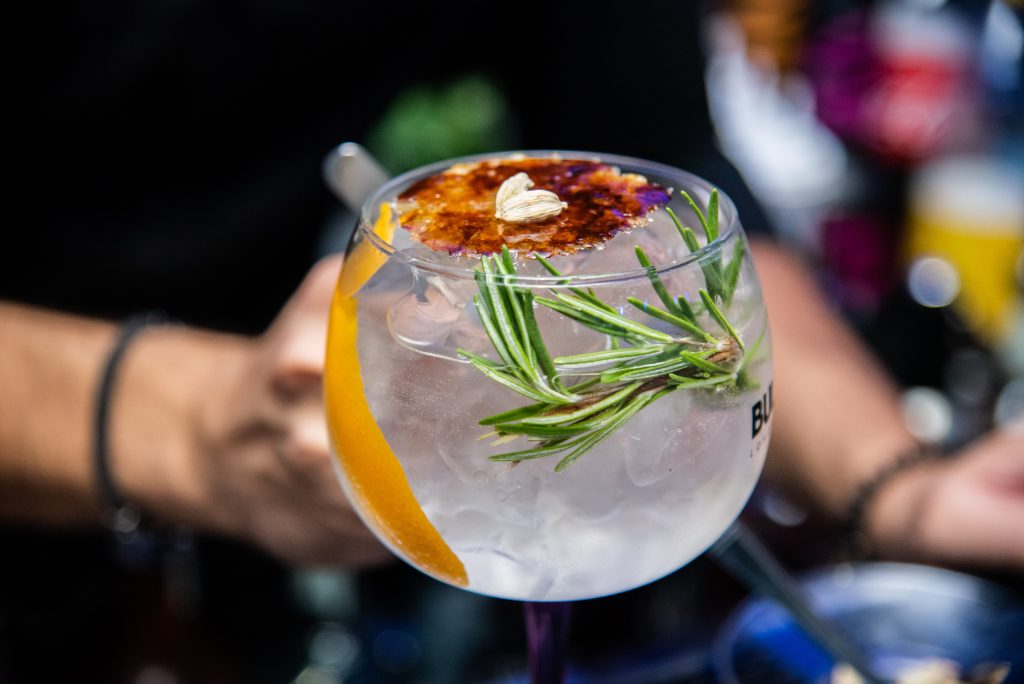 5 Must-Read Juicing Tips & Recipes for Beginners: A Juicy Jumpstart
Juicing can be a wonderful way to pack more fruits and vegetables into your diet, providing your body with essential nutrients in an easy-to-consume format. Whether you're interested in juicing for its health benefits, or simply because you love the taste of fresh juice, here are five must-read tips and recipes to help beginners embark on their juicing journey.
1. Invest in a Quality Juicer
The first step to successful juicing is having the right equipment. While there are plenty of cheap juicers on the market, investing in a quality machine can make a significant difference in the quantity and quality of juice you produce, as well as the machine's longevity.
2. Use Fresh Produce
For the best tasting and most nutritious juice, always use fresh fruits and vegetables. Produce that is overripe or starting to spoil will result in a juice that tastes less than optimal and may have reduced nutritional content.
3. Balance Your Ingredients
A common mistake for juicing beginners is using too much of one type of fruit or vegetable, which can lead to a juice that is overly sweet or bitter. Balance your ingredients by combining sweet fruits like apples or pineapples with more bitter vegetables like kale or spinach.
4. Experiment with Flavors
One of the great things about juicing is that there are no hard and fast rules when it comes to flavors. Feel free to experiment with different combinations of fruits and vegetables to find what you enjoy most. You might surprise yourself with the unique and delicious combinations you come up with!
5. Clean Your Juicer Promptly
To maintain your juicer and ensure its longevity, it's important to clean it promptly after each use. Leftover pulp can quickly dry and stick to the components, making it difficult to remove later and potentially causing damage to your juicer.
Recipes for Beginners
Here are two simple, beginner-friendly recipes to get you started:
Green Goddess Juice
2 green apples
3 stalks of celery (without leaves)
1 cucumber
8 leaves of kale
1/2 lemon (peeled)
1 piece of fresh ginger
Simply wash and prepare your produce, then run it through your juicer. Enjoy the crisp, refreshing taste of this nutrient-packed green juice!
Sunrise Blend
2 oranges (peeled)
4 carrots
1 small beetroot
1 piece of fresh ginger
Prepare your ingredients and put them through your juicer. The result is a beautifully colored, sweet, and earthy juice that's a perfect way to start the day.
What Is Cold-Pressed Juice & Is It Better?: Unraveling The Cold-Pressed Mystery
Cold-pressed juice is popular among health-conscious individuals thanks to its reputation for retaining more nutrients and enzymes than traditional juicing methods. The cold-pressed process involves slowly pressing the juice from fruits and vegetables without generating heat, thus preserving the delicate nutrients and flavors. While cold-pressed juice offers enhanced nutrition and taste, it's essential to consume it fresh to reap the maximum benefits.
How to Juice Fast Safely: 9 Tips for Success
A juice fast, or juice cleanse, can be a great way to reset your body, kickstart a healthier eating pattern, or simply give your digestive system a break. However, like any dietary change, it's important to approach a juice fast safely and sensibly. Here are nine tips to ensure your juice fast is a success.
1. Consult a Healthcare Professional
Before starting a juice fast, it's important to consult with a healthcare professional, particularly if you have any underlying health conditions, are pregnant or breastfeeding, or are on any medication. A juice fast can affect your body in unexpected ways, so it's crucial to get professional advice first.
2. Plan Your Fast
Decide how long you want your juice fast to last. For beginners, a one to three-day cleanse can be a good start. However, some people do longer cleanses, up to seven days or more. It's important to listen to your body and not to push yourself too hard.
3. Stay Hydrated
Drinking plenty of water during a juice fast is essential to help your body process the nutrients from the juices effectively and to prevent dehydration.
4. Use a Variety of Fruits and Vegetables
To ensure you're getting a range of nutrients during your juice fast, use a variety of fruits and vegetables in your juices. Try to include a mix of leafy greens, citrus fruits, berries, root vegetables, and herbs.
5. Include Protein and Fat
While fruits and vegetables are the mainstays of a juice fast, including some sources of protein and healthy fats can help keep you feeling satisfied and prevent blood sugar spikes. Consider adding ingredients like Greek yogurt, almond milk, avocados, or chia seeds to your juices.
6. Listen to Your Body
During a juice fast, it's important to listen to your body and respond to its needs. If you're feeling excessively hungry, dizzy, or weak, it might be a sign that your body needs more sustenance.
7. Break the Fast Carefully
How you end a juice fast is just as important as the fast itself. Start by gradually reintroducing solid foods to your diet, beginning with fruits and vegetables, then slowly adding in proteins and whole grains.
8. Keep Active
While strenuous exercise might not be recommended during a juice fast, light activities like walking, yoga, or stretching can be beneficial and help to boost your mood and energy levels.
9. Use the Fast as a Starting Point
Finally, view your juice fast as a starting point for a healthier lifestyle, rather than a quick fix.
Embarking on a juice cleanse is an invigorating journey that can jumpstart a healthier lifestyle. Before diving in, it's crucial to evaluate your well-being and, if needed, consult with a healthcare professional for guidance. Throughout the cleanse, prioritize hydration by consuming ample water and relishing various rejuvenating juices throughout the day.
Incorporate a mix of fruits and vegetables to obtain a broad spectrum of nutrients. Embrace the mental and physical benefits of the cleanse, such as improved digestion, enhanced energy, and glowing skin.
Conclusion: Sip, Savor, and Sustain The Juice Press Experience
As our delightful investigation of Juice Press ends, we sincerely hope you've found inspiration to explore the vibrant world of fresh and nourishing delights. Whether you're a dedicated juice fan or a curious newcomer, Juice Press presents an enticing array of cold-pressed beverages, creamy smoothies, and revitalizing salads to nourish your body and spirit. So, sip, savor, and sustain the Juice Press experience – a celebration of health, flavor, and vibrant living!
In case you want more content like this, visit Orderific right now!
FAQs: Satisfying Your Curiosity About Juices
Which is the Tastiest Natural Fruit Juice?
The tastiest natural fruit juice is subjective and varies based on individual preferences.
Are Fruit Juices Healthier Than Soda?
100% natural fruit juices provide nutrients and vitamins that soda lacks. Moderation is vital; fresh, no-added-sugar fruit juices can be healthier.
What Are Efficient Smoothies/Juice for Anemia?
Smoothies and juices rich in iron-packed ingredients like spinach, kale, beets, and oranges can benefit those with anemia.
Can I Prepare Green Juices the Night Before?
You are consuming green juices promptly after juicing is recommended for optimal nutritional value.