Introduction
Welcome to the revolution of juice consumption, a world where the daily harvest of fresh fruit and green juice meets modern convenience. Imagine opening your door each week to a delivery of raw, organic juice packed with essential vitamins and nutrients. With a juice subscription, this healthy lifestyle becomes a reality. Enjoy a cleanse with cold-pressed juice, be it a refreshing celery juice for your morning kickstart or wellness shots to boost your well-being throughout the day. Juice subscriptions offer a variety of flavors, from the classic lemon and ginger to exotic superfood blends. No added sugars, no hassle, just pure, delicious juice delivered to your area. Whether for a post-gym refuel or to relish the health benefits, juice subscriptions make it easier than ever to incorporate wellness into your daily routine. Join the juice revolution today!
What Is A Juice Subscription?
A juice subscription is more than just a convenient delivery of freshly squeezed fruit and vegetable juice. It is a commitment to a healthy lifestyle. The appeal of a juice subscription lies in its simplicity and convenience. Imagine receiving a week's worth of cold-pressed juice every week right at your doorstep. You don't have to worry about shopping for the ingredients or the hassle of juicing. Open the bottle and enjoy the burst of nutrients.
The flexible juice subscription model caters to various tastes and health goals. The juice cleanse pack, for example, is designed for those who want to detoxify their bodies and jump-start a healthier diet. You can also opt for a daily harvest of green juice or try the exotic flavors of a raw generation. The subscription not only includes a variety of flavors but also ensures that the juices are always fresh and ready to consume.
The Health Benefits Of Juice Subscription
The health benefits of a juice subscription are immense. The fruit and green juice provided in the subscription are packed with essential vitamins and nutrients. The juices are made from organic ingredients and free from added sugars, ensuring you only get the natural sweetness of fruit and the nutrient-rich goodness of vegetables. This makes juice subscriptions an excellent choice for those seeking a healthy lifestyle.
Regular consumption of cold-pressed juice can aid in detoxification, improve digestion, boost immunity, and provide an energy boost. Wellness shots from ingredients like ginger, lemon, and celery juice can offer a quick nutritional boost. Additionally, juice cleanser packs can help you reboot your system, flush out toxins, and bring a glow to your skin.
The Variety Of Flavors In Juice Subscription
One of the most exciting aspects of a juice subscription is its wide range of flavors. Every week, from the timeless and harmonious combination of apple and ginger to the intriguing and unconventional superfood blends, presents a delightful chance to embark on a flavorful adventure. Imagine savoring the crisp and refreshing taste of lemon and celery juice or indulging in the vibrant and exotic flavors of a raw generation creation. With each sip, you can experience a sensation that invigorates your taste buds and nourishes your body. So why not elevate your juice journey and embrace the kaleidoscope of flavors that await you?
The selection doesn't stop at fruit juices; many subscriptions also offer a variety of mouthwatering smoothies and invigorating wellness shots. Whether you're craving a refreshing and nutrient-dense green juice to fuel your day, a protein-packed smoothie for post-workout recovery, or a revitalizing wellness shot to give your immune system a boost, you'll find a wide range of options to satisfy your taste buds and support your well-being. With these enticing choices, you can indulge in a delightful assortment of flavors and health benefits that will leave you feeling nourished and energized.
Juice Subscription And Convenience
In today's fast-paced world, where convenience is crucial in maintaining a healthy lifestyle, juice subscriptions have emerged as a game-changer. By subscribing to a juice service, you can receive weekly deliveries of fresh, organic, cold-pressed juice conveniently delivered to your doorstep.
One of the significant advantages is the flexibility to choose your preferred delivery area. Your juice pack is always within reach, whether at home, at the office, or even at your favorite gym. This ensures that you can easily access your refreshing and nutritious juices no matter where you are.
Moreover, with customizable subscription options, you can tailor your delivery schedule and the variety of juices to perfectly align with your tastes and dietary requirements. Whether you prefer a daily dose of energizing green juice, a vibrant blend of tropical fruits to kickstart your mornings or a detoxifying cleanse program, the choice is yours.
With a juice subscription, you'll enjoy the convenience of having a constant supply of healthy beverages and the opportunity to explore and savor a wide range of flavors and nutritional benefits. It's a simple yet effective way to elevate your wellness journey and make staying healthy a delightful and hassle-free experience.
Juice Subscription: A Commitment To A Healthy Lifestyle
A juice subscription is more than just a passing trend; it's a dedicated commitment to a healthy lifestyle. By opting for a juice subscription, you not only gain access to a consistent supply of fresh, organic juice, but you also cultivate a habit of regular juice consumption that can have long-lasting benefits for your overall well-being. With each delivery, you can indulge in various vibrant flavors and nourishing blends crafted to provide a delightful and refreshing experience. So why settle for an occasional glass of juice when you can elevate your daily routine with the convenience and nourishment of a juice subscription? Start your journey towards a healthier you today!
Whether starting your day with a refreshing celery juice or winding down with a ginger and lemon wellness shot, a juice subscription makes it easy to incorporate healthier choices into your daily routine. So why wait? Start your journey towards a healthier lifestyle with a juice subscription today.
Rise Of Juice Subscription Models
The rise of juice subscription models can be attributed to a significant shift in consumer habits and values. In today's fast-paced world, more people prioritize their health, wellness, and convenience. With busy schedules and limited grocery shopping and juicing time, these juice subscriptions offer a game-changing solution. Consumers can easily incorporate healthy habits into their daily routines by providing a constant supply of fresh, cold-pressed juice conveniently delivered to their homes or offices. This innovative service caters to modern consumers' demands and ensures the highest quality and maximum health benefits. It's a win-win situation that allows individuals to enjoy the goodness of freshly made juice without any hassle or compromise.
The Juice Subscription: A New Approach To Healthy Living
The crux of a juice subscription lies in its unique approach to promoting a healthy lifestyle. No longer do you have to spend time preparing your own juice or scouring the city for a juice bar. With a juice subscription, delicious and nutritious juices are just a click away. Each week, you receive a juice pack loaded with a variety of juices. These juices, often made from a combination of fruits and vegetables, are packed with essential vitamins and nutrients aimed at boosting your health and wellness.
The concept of 'juice cleanse' lies at the core of these juice packs. A juice cleanse is a period during which you nourish your body solely with juices and water, allowing it to take a pause from processed foods and aiding in the detoxification process. Typically, juice cleanses can range from a day to a week, depending on your health goals and preferences. It's a rejuvenating experience that helps reset your system and promote overall well-being.
Quality Of Juices: Cold Pressed And Organic
When it comes to juice subscriptions, ensuring top-notch quality is of utmost importance. Many juice subscriptions employ the highly regarded cold-pressed juicing method to extract the juice. Through this meticulous process, a hydraulic press is utilized to gently extract the juice from fresh fruits and vegetables. The beauty of this method lies in its ability to preserve a higher concentration of vital vitamins and nutrients that are naturally present in the raw ingredients. By choosing cold-pressed juicing, you can relish in the knowledge that you are nourishing your body with the best nature has to offer.
Additionally, many juice subscriptions use organic ingredients in their products, ensuring that you are consuming pure juice free from any pesticides or chemicals. This focus on quality and health is one of the main appeals of a juice subscription. You know exactly what is going into your body, and you can trust that it is beneficial for your health.
The Role Of Juice Subscriptions In Detoxification
Detoxification, also known as 'detox', plays a crucial role in juice subscriptions. In addition to providing a wide range of juices, many subscription models also offer specialized juice cleanses. These cleanses are meticulously designed to facilitate the elimination of toxins from the body and support weight loss efforts. Typically lasting a few days, these cleanses involve consuming a carefully curated selection of various juices at specific times throughout the day. By following these structured juice cleanses, individuals can embark on a transformative journey towards better health and well-being.
Juice Subscriptions And Dietary Preferences
One of the main advantages of juice subscriptions is their remarkable adaptability to different dietary preferences and health goals. Whether you follow a vegan lifestyle, are on a weight loss journey, or simply wish to enhance your nutrient intake, there are juice subscriptions specifically designed to meet your needs. In fact, some services go above and beyond by offering tailored subscriptions that focus on specific health goals, such as boosting energy levels, improving digestion, or even promoting better sleep quality. With a wide range of options available, you can truly customize your juice subscription to align with your unique preferences and aspirations for a healthier lifestyle.
The Impact Of Juice Subscriptions On The Juice Industry
The rise of juice subscriptions has revolutionized the juice industry, creating a profound impact on how people consume juice. This trend has not only led to the proliferation of businesses specializing in cold-pressed and organic juices, but it has also sparked a transformation in consumer behavior. Now, more than ever, people view juice as more than just a beverage; it is seen as a powerful tool for enhancing their overall health and wellbeing. With the convenience and accessibility of juice subscriptions, individuals are empowered to prioritize their nutritional needs and embrace a healthier lifestyle. As a result, the juice industry continues to flourish, catering to the growing demand for high-quality, nutrient-rich juices that support holistic wellness.
Conclusion
Juice subscriptions are not just a passing trend. They represent a shift in consumer values and behaviors, and the industry's response to these changes. With more people prioritizing health and wellness, and with the convenience offered by delivery services, it's no surprise that subscriptions have gained such popularity. Whether you're an avid juicer or someone looking for an easy way to boost your nutrient intake, a juice subscription can be a valuable addition to your lifestyle. So why not join the juice revolution today?
Understanding Juice Subscription Models
Juice subscription models revolutionize the way customers enjoy fresh, high-quality juices. With this innovative approach, customers can customize their juice preferences, selecting the frequency and quantity that suits their lifestyle. Hence, By taking the hassle out of juicing, these models ensure a consistent supply of nutrient-dense juices, promoting a healthier and more convenient lifestyle. Let's take a closer look at how most juice subscription models work:
Selection: Customers begin by selecting their preferred juices from a diverse menu. Most juice subscriptions offer a wide variety of options, from classic fruit and vegetable mixes to innovative superfood blends.
Customization: Next, customers choose their preferred delivery frequency and quantity. Whether you want a daily green juice or a weekly wellness pack, subscriptions can be tailored to suit your lifestyle and wellness goals.
Delivery: The juice company then prepares the selected juices, ensures that they are cold-pressed and bottled safely, and delivers them straight to your doorstep.
Types Of Juice Subscription Models
There are several types of juice subscription models available, each tailored to cater to a wide range of dietary needs, preferences, and health goals. Whether you're looking for a refreshing cleanse, a boost of energy, or a nutritious addition to your daily routine, you can find a subscription that suits your unique lifestyle. From cold-pressed juices made with organic ingredients to customizable blends packed with vitamins and antioxidants, these subscription services offer a convenient and delicious way to support your well-being. Thus, Explore the options and discover the perfect subscription to enhance your health and vitality.
Daily Subscription: Ideal for those who wish to incorporate a glass of fresh juice into their daily routine, this model delivers a bottle of juice to your doorstep every day.
Weekly Subscription: A popular choice for those seeking a weekly detox, this model delivers a set of juices once a week, providing enough variety for a different juice each day.
Cleanse Subscription: Designed for those who partake in regular juice cleanses, this delivers a pack of specially curated juices that are consumed over a particular period, typically ranging from one to seven days.
Customized Subscription: For those with specific dietary needs or health goals, some juice companies offer customized subscriptions. So, These allow you to choose the types and quantities of juices you receive, tailoring the subscription to your unique needs.
Hence, These different models provide flexibility and variety, allowing customers to choose a subscription that aligns with their lifestyle and health goals.
Benefits Of Juice Subscriptions For Consumers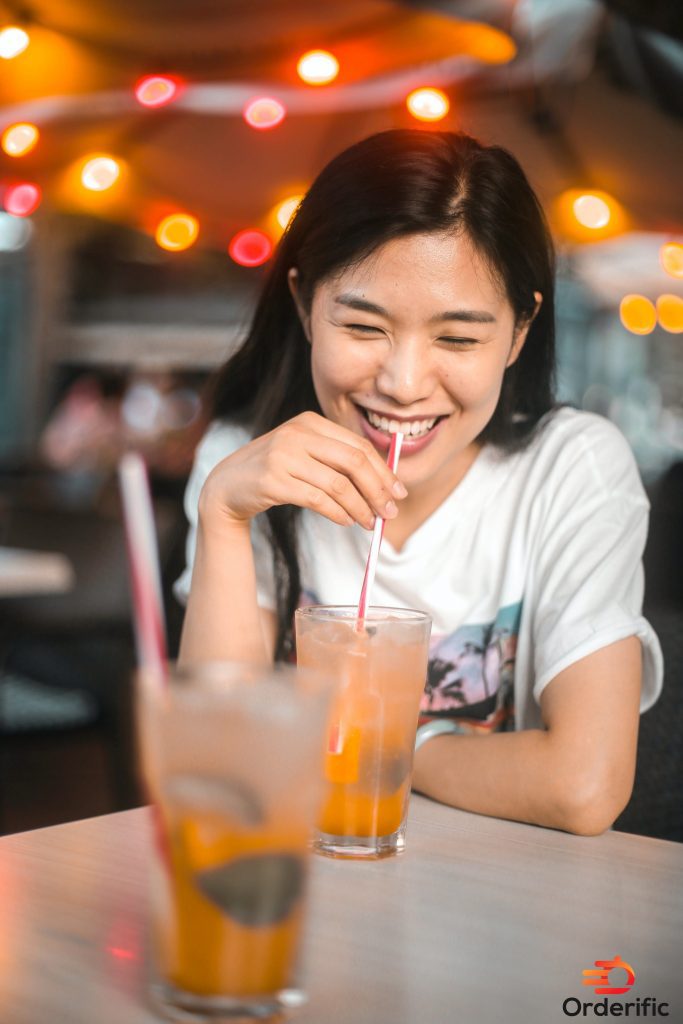 Adopting a subscription model offers numerous benefits that can greatly enhance your lifestyle. By subscribing to a juice delivery service, you can enjoy a wide range of advantages. Thus, This means you no longer have to worry about running out of your favorite juices or making frequent trips to the store.
Convenience: It takes the hassle out of juicing. No need to shop for ingredients, clean the juicer, or worry about waste. Simply open your door to find fresh, high-quality juice waiting for you.
Variety: It introduces you to a variety of flavors and ingredients that you may not typically choose. This allows you to explore new tastes and discover your favorites.
Nutrition: Regular consumption of fresh, cold-pressed juice can boost your intake of vitamins, minerals, and antioxidants. Over time, this can enhance your overall well-being and potentially improve your health.
Sustainability: Many services prioritize sustainability, using locally sourced produce and eco-friendly packaging. This helps reduce your environmental footprint.
Consistency: Having a regular supply of juice can help you establish and maintain a healthy habit. So, By receiving a consistent supply of juice, you're more likely to incorporate it into your daily routine and reap the associated health benefits.
Conclusion
In conclusion, juice subscriptions represent a significant paradigm shift in the way we approach our health and wellness. They combine convenience, variety, nutrition, and sustainability in every sip, and promise to deliver a refreshing and revitalizing experience. Furthermore, By offering a range of subscription models, these services cater to a wide spectrum of dietary preferences and health goals, making them a versatile and rewarding choice for individuals keen on embracing a healthier lifestyle. Hence, subscriptions have revolutionized the industry, fostering a culture of wellness and health-consciousness. If you are intrigued and ready to embark on a juice-filled journey, why not explore what Orderific has to offer? So, Book a demo with us today and be a part of the juice revolution!
FAQs
What exactly is a juice subscription model?
A subscription model is a service that delivers fresh juices to your door at regular intervals according to your chosen plan.
What are the benefits of opting for a juice subscription?
It offers convenience, variety, nutritional benefits, sustainability, and help to maintain a consistent healthy habit.
How do juice subscription models work?
Juice models work by delivering fresh, chosen juices to your doorstep at a frequency dictated by your chosen subscription plan.
Are juice subscription models cost-effective compared to buying from stores?
Yes, It can be more cost-effective than regular store purchases due to bulk buying and subscription discounts.