Are you in search of the ideal beauty products to enhance your daily routine? Look no further than KC Beauty Mart! With its wide range of products and expert customer service, this all-in-one destination caters to all your beauty needs.
Discover a wide array of hair, skin, and makeup essentials at KC Beauty Mart. They offer everything you need to enhance your beauty and confidence each day. Dive into this article as we look at the humble beginnings of KC Beauty Mart, explore their amazing selection, and learn how it can help you achieve a stunning look and feel.
Introduction and History
KC Beauty Mart has swiftly emerged as a beloved haven in the community, catering to all beauty needs. Its roots trace back to the early 2000s when it initially blossomed as a humble boutique in Woodbridge, Virginia.
Starting from its humble origins, the store has flourished in both scale and acclaim, expanding to two locations in Virginia and two in Maryland. They provide an extensive selection of beauty products, catering to diverse budgets and styles, and ensuring something for everyone.
What distinguishes KC Beauty Mart from other beauty retailers is its unparalleled customer service and well-informed staff, consistently providing expert advice and personalized recommendations.
Whether you're looking for makeup, skincare, or haircare products, KC Beauty Mart has got you covered with a wide range of high-quality options.
What are Some of the Products that KC Beauty Mart offers?
KC Beauty Mart offers an extensive range of products to fulfil your every beauty requirement. From haircare essentials to skincare must-haves, makeup essentials to captivating fragrances, they provide everything you need to enhance your beauty and boost your confidence.
Their product selection is impressive, featuring a range of top-quality items. They have everything from facial masks to hair extensions, makeup brushes to perfumes. Moreover, they cater to professionals seeking salon equipment and tools of the highest grade, empowering them to elevate their beauty expertise to new heights.
Whether you're in search of a captivating fragrance or a comprehensive skincare regimen, look no further than KC Beauty Mart. With their extensive selection of products and knowledgeable staff, you'll discover precisely what you desire. Rest assured that your quest for beauty and self-care will be met with unmatched satisfaction.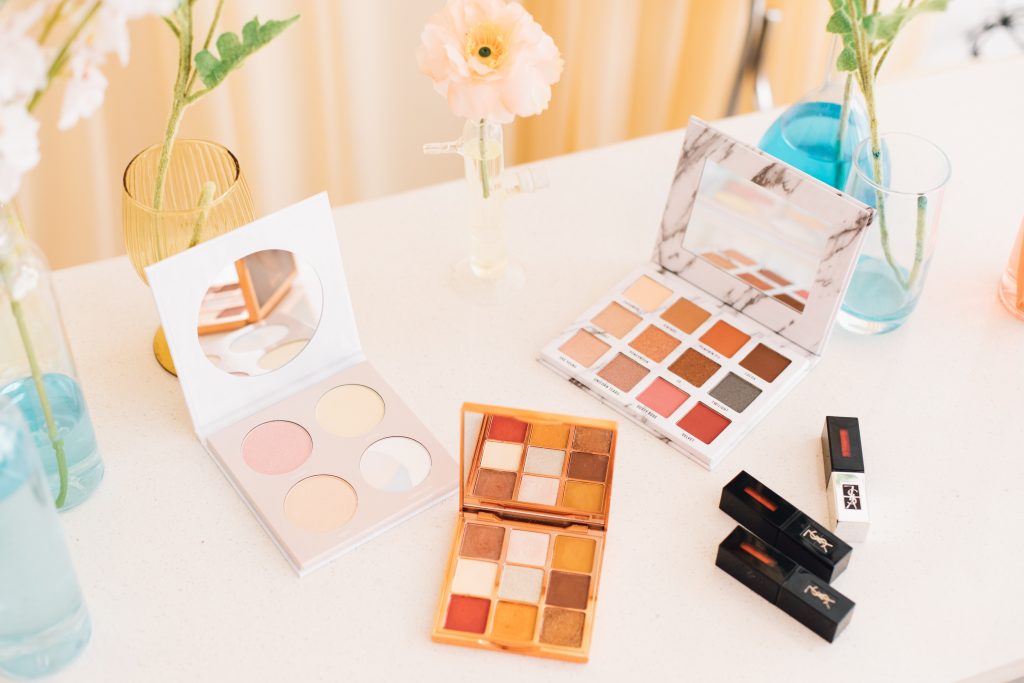 How to Set up a Business like KC Beauty Mart
Setting up a business like KC Beauty Mart involves several steps, including planning, legal requirements, inventory management, and marketing. Here is a step-by-step guide to help you establish a beauty supply store:
Choose a Niche and Name for your Store: Identify the specific market segment you want to target and select a suitable name for your business.
Develop a Business Plan: Create a comprehensive business plan outlining your goals, target market, competition, marketing strategies, and financial projections.
Choose a Legal Structure: Decide on the legal structure for your business, such as a sole proprietorship, partnership, or LLC.
Register your Business: Register your beauty supply store with the appropriate government authorities and obtain necessary licenses and permits.
Secure Startup Funding: Obtain the required funds to start your business, either through personal savings, loans, or investors.
Find a Suitable Location: Choose a location for your store that is easily accessible and has high foot traffic.
Purchase Inventory and Equipment: Acquire the necessary products, equipment, and fixtures for your store.
Set up an Online Presence: Develop a website and establish a presence on social media platforms to promote your business and reach a wider audience.
Develop Marketing Materials: Create promotional materials, such as brochures, business cards, and signage, to attract customers.
Hire Staff: Recruit knowledgeable and friendly staff to assist customers and manage the store.
Obtain Business Insurance: Protect your business with appropriate insurance coverage, such as general liability and property insurance.
Continuously Improve and Expand: Monitor your business performance, adapt your strategies, and explore opportunities for growth.
By following these steps, you can establish a successful beauty supply store like KC Beauty Mart. Remember to focus on providing excellent customer service, offering a wide range of quality products, and implementing effective marketing strategies to attract and retain customers.
Conclusion
Overall, KC Beauty Mart is a fascinating and reliable beauty supply store that boasts a rich history and an extensive range of products.
Additionally, it boasts multiple branches located in Virginia and Maryland, ensuring convenient access for customers to discover their desired products effortlessly.
With its commitment to providing high-quality products, KC Beauty Mart remains one of the most trusted choices when seeking quality beauty supplies.
Read Orderific's blogs for informative content.
FAQs
Q. What are some of the best products of KC Beauty Mart?
Ans. Some of the best products available here are Korean beauty products, stylish wigs and jewellery.
Q. Does KC Beauty Mart have an online store?
Ans. KC Beauty Mart has four offline stores. Two located in Virginia and two in Maryland.
Q. Where are some of the other branches of KC Beauty Mart?
Ans. They have 4 branches –
Hanover, Maryland
Takoma Park, Maryland
Alexandria, Virginia
Lorton, Virginia
Q. Does KC Beauty Mart offer any loyalty or rewards program for regular customers?
Ans. Yes, KC Beauty Mart has a loyalty program that rewards regular customers with exclusive discounts, special offers, and beauty product samples.
Q. Can I return or exchange products purchased from KC Beauty Mart?
Ans. Absolutely, KC Beauty Mart has a flexible return and exchange policy, allowing customers to return or exchange products within 30 days of purchase with a valid receipt and unused items in their original packaging.