Welcome to KDS Diner, where every meal served is an invitation to take a nostalgic culinary journey. Set in the heart of the city, this diner has a rich history of delighting patrons with its timeless charm and classic flavors, making it a staple in the local community.
Their breakfast menu is a crowd-pleaser, with cheese being our star ingredient. Whether it's part of a fluffy omelet or melting over our signature hash browns, the cheese at KDS Diner adds a comforting touch to their dishes that brings their customers back, time and time again.
Welcome to KDS Diner: Where Nostalgia Meets Deliciousness
KDS Diner has been a beloved part of the community since 1992. Awarded "Best Diner" in the Greater Lake Charles area for 2019, their dedication to serving up classic American dishes with a touch of nostalgia is evident in every bite. Walking into KDS Diner feels like taking a step back in time. From the retro decor to the jukebox playing oldies but goodies, this diner exudes charm and warmth. And while some things may have changed over the years, one thing remains constant – their commitment to serving up delicious meals that transport you back in time.
But it's not just the ambiance that has customers raving – it's the food. KDS Diner offers an extensive menu brimming with American classics. Each dish is a testament to their commitment to quality and taste. From mouthwatering burgers to creamy milkshakes and iconic apple pies, every dish at KDS has been lovingly prepared to offer you a nostalgic culinary journey that will leave your taste buds yearning for more.
Timeless Charm: Embracing the Vintage Atmosphere
At KDS Diner, every detail has been curated to embody the spirit of a bygone era. The iconic neon sign, chrome bar stools, and checkered floor infuse a vintage aesthetic that harks back to the golden days of the 1950s. It's not just the décor but also the ambiance that echoes the past. The soft hum of a jukebox playing classic hits creates an atmosphere reminiscent of simpler times, when life moved at a slower pace, and dining out was an event to be savored.
But the nostalgic charm of KDS Diner doesn't stop at its atmosphere. The diner's staff completes the picture. Dressed in traditional diner uniforms, and always sporting a warm smile, they are like the cherry on top of this retro sundae. Their friendly, attentive service makes all who walk through the doors feel like part of the KDS family. Whether you're a regular or a newcomer, you're greeted with the same warmth and hospitality that has been a trademark of KDS Diner since its inception.
Classic Diner Fare: Exploring KDS Diner's Menu
KDS Diner's menu is a tribute to classic American diner fare. From hearty breakfast dishes to delicious burgers and sandwiches, every item on the menu has been carefully crafted to satisfy cravings and evoke fond memories.
Their signature dish, "The KDS Special," is a must-try for any first-timer. It features two eggs any style, bacon or sausage, and a stack of fluffy pancakes. And for those with a sweet tooth, their milkshakes are the perfect indulgence – thick, creamy, and served in old-fashioned milkshake glasses.
If you're looking for a tasty way to end your meal, the dessert menu at KDS Diner is not to be missed. Their homemade apple pie served warm with a scoop of vanilla ice cream, is a crowd favorite. Each bite of this iconic dessert offers a harmonious blend of sweetness, tartness, and a hint of cinnamon, wrapped in a buttery, flaky crust. It's the perfect finale for your nostalgic culinary journey at KDS Diner.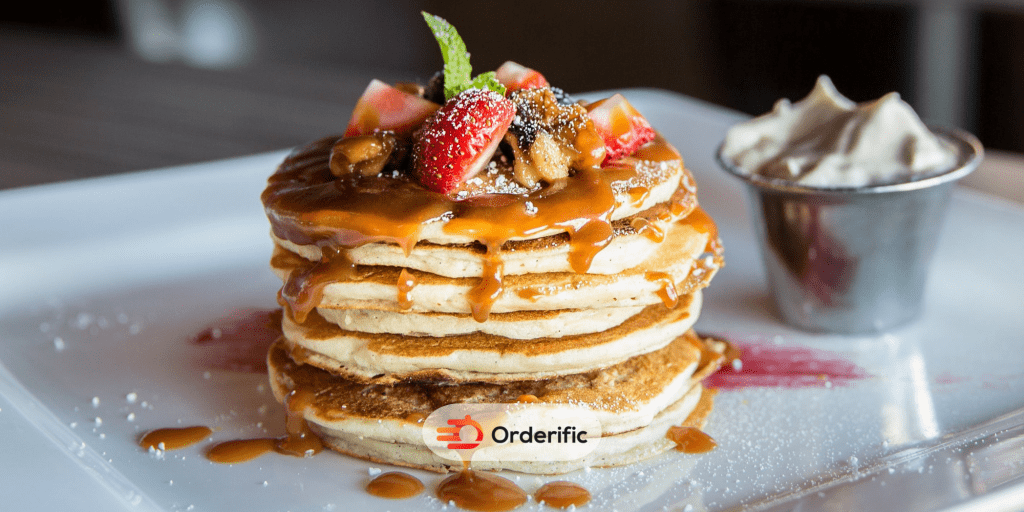 Step Back in Time: The History of KDS Diner
In 1992, Ms. Beverly Pittman embarked on the journey of establishing KDS Diner. She was not only the owner but also the operator, running the diner single-handedly. Right from the beginning, their goal was clear: to serve mouthwatering meals infused with a hefty dose of nostalgia. Retro Ambiance: Reliving the Golden Era
Tragically, in 2015, Beverly Pittman, the driving force behind KD's Diner, passed away. Despite this loss, the diner continued to thrive, becoming renowned not only for its delectable food but also as a cherished gathering spot in the community. In 2014, a fire caused significant damage to the diner, but it managed to bounce back swiftly, reopening its doors.
Beverly's family continues to uphold her legacy, pouring their dedication and love into the business she built. KD's Diner stands not just as a place to enjoy delicious meals but also as a testament to the enduring spirit and determination of its founder.
Conclusion
In a nutshell, KDS Diner is more than just a place to enjoy classic American diner food; it's a beloved community hub that embodies the nostalgic charm of a bygone era. From the vintage decor to the timeless menu, every aspect of this diner invites you to step back in time and savor the flavors of yesteryears. The enduring legacy of Ms. Beverly Pittman, the founder of KDS Diner, continues to shine through the unwavering commitment to quality, and the heartwarming hospitality the diner is renowned for.
So, whether you're a longtime local or a curious tourist, drop by KDS Diner for a delightful culinary journey that's steep in nostalgia. Witness firsthand how this cherished establishment blends the past and present, serving up comforting meals that evoke fond memories. Experience the charm of the 1950s without leaving the comfort of your dining chair, and let the taste of our classic dishes transport you back to simpler times. Embrace nostalgia, one bite at a time, at KDS Diner.
Click here for more flavorful and informative advice with Orderific. To start experiencing the great benefits Orderific can bring to your business, click here now. Try Orderific!
FAQs
What makes KDS Diner unique and nostalgic?
They offer a retro atmosphere, classic American dishes, and warm hospitality that transports you back in time to the 1950s.
Where is KDS Diner located?
KDS Diner is located in the heart of Lake Charles, Louisiana, making it easily accessible to locals and tourists alike.
How long has KDS Diner been in operation
They have been serving up classic American cuisine since 1992, making it a beloved part of the community for almost three decades.
What are some popular items on the menu?
Some popular dishes at KDS Diner include "The KDS Special" breakfast platter, their famous milkshakes, and homemade apple pie.
Does KDS Diner offer takeout or delivery?
Only takeout and dine-in options are currently available at KDS Diner. However, you can always call ahead to place your order for a quick pickup. (+1 337-479-2009)