Kentucky, often affectionately dubbed the "Bluegrass State" due to its verdant, rolling landscapes, has long been an enchanting gem in the United States. Both those who call it home and those just passing through simply can't resist its unique charm. But what's the secret behind its magnetic pull?
Perhaps it's the state's storied history, filled with tales of pioneers like Daniel Boone and significant events that shaped the nation. Or maybe it's the rich cultural tapestry, a harmonious blend of Native American influences, age-old Appalachian traditions, and the modern-day vibrancy of its bustling cities.
The melodies of bluegrass music, the allure of its world-renowned bourbon, and the thrill of its iconic horse races all contribute to Kentucky's distinctive character. Whether it's your first visit or your hundredth, Kentucky promises an experience that resonates deeply and lingers long after you've left its borders.
Introduction to Kentucky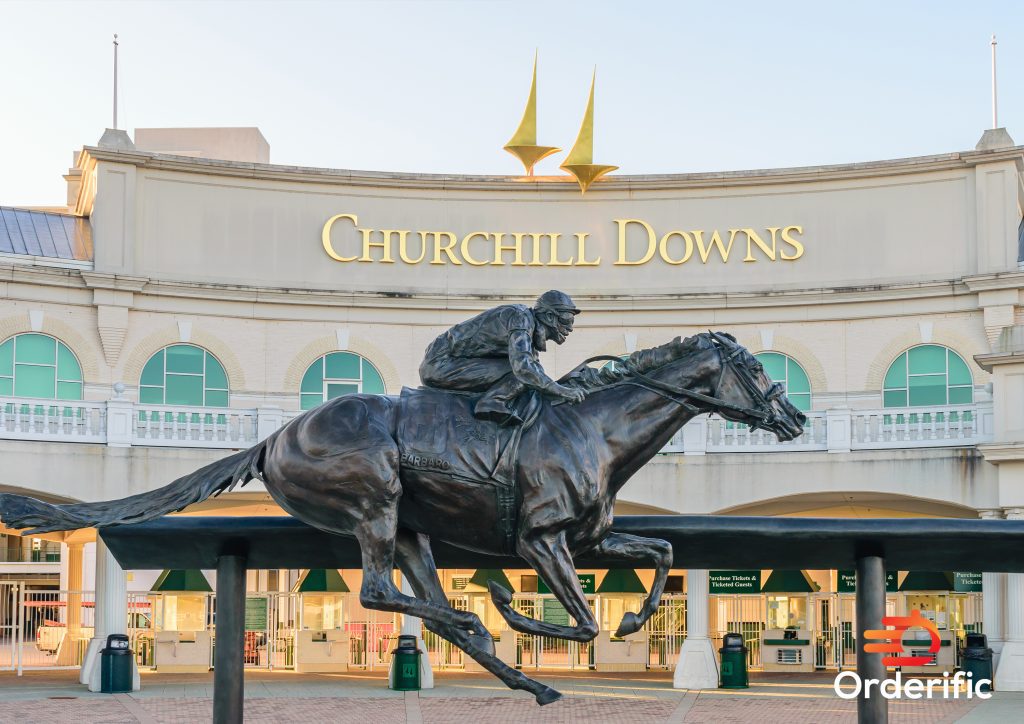 Ah, Kentucky. This magnificent slice of America, nestled in the embrace of the Midwest and the South, carries with it tales as varied as its landscapes. The allure of Kentucky extends beyond its rolling hills and renowned horse races. The state possesses an identity carved from a confluence of history, culture, and nature. Let's take a closer look at what defines this captivating realm.
What Makes Kentucky Unique?
From its designation as the "Bluegrass State" to its world-famous Kentucky Derby, it's no wonder people are intrigued by this place. But its uniqueness doesn't stop there. Consider the world of bourbon – a spirit so entwined with the state's identity that one might argue it's the very essence distilled. 
Then there are the melodies: the unmistakable strains of bluegrass music that seep into the soul, providing a soundtrack to the state's life. And don't forget the natural wonders, like the Mammoth Cave system, the world's longest known cave system. Each facet of Kentucky, from its flavors to its sounds and sights, distinguishes it from any other place in the world.
The History and Culture of Kentucky
Kentucky's history is a rich mosaic of Native American heritage, pioneering spirit, and significant battlegrounds. Historical figures like Daniel Boone tread these lands, leaving an indelible mark on the state's identity. The Civil War saw Kentuckians divided, sometimes fighting against neighbors or even family. 
Yet, from these tumultuous times emerged tales of bravery, resilience, and unity. Culturally, Kentucky is a tapestry woven with threads from Native American tribes, European settlers, and African influences. This blend has given birth to traditions, art forms, and festivals celebrated with gusto by today's Kentuckians, paying homage to a legacy that has shaped them.
The Best Time to Visit Kentucky
Kentucky, with its temperate climate, offers distinct experiences across seasons. Spring is arguably the most magical time, with the state's namesake bluegrass coming alive and thoroughbreds thundering down racetracks. The Kentucky Derby, held on the first Saturday of May, draws visitors from all over, making it a vibrant season to experience.
Summer brings with it an array of fairs, while fall showcases nature's artistry with a riot of colors. Winters are relatively mild, making it a pleasant time for those who prefer a quieter visit. However, any time one chooses to visit, Kentucky's warmth – both in its weather and its people – promises a memorable stay.
Must-See Attractions in Kentucky
Kentucky, renowned for its scenic beauty and rich history, is a treasure trove of attractions that offer visitors a deep dive into its essence. From sipping on world-class bourbon to standing at the very spots where history was made, here's a list of must-visit attractions that encapsulate the spirit of the Bluegrass State.
Exploring the Bourbon Trail
Bourbon, often referred to as "America's Native Spirit," finds its spiritual home in Kentucky. The Bourbon Trail is not just a route but a journey through time and taste. 
Visitors can:
Wander through historic distilleries, each with its unique story and method.
Sample a variety of bourbons, understanding the nuances that differentiate each.
Learn about the meticulous art of bourbon-making, from fermentation to aging in charred oak barrels.
Absorb the picturesque views of the state's countryside, making the experience even more enchanting.
Visiting the Kentucky Horse Park
The very soul of Kentucky resonates with the gallop of horses. The Kentucky Horse Park is an ode to the state's equestrian legacy. While you are there, you can:
Witness majestic breeds from around the world in their full glory.
Dive into the history of horse racing and the role horses played in shaping civilizations.
Attend equestrian events and shows, celebrating the bond between humans and these magnificent creatures.
Explore the museum, which offers an immersive experience into the world of horses.
Discovering Mammoth Cave National Park
Delve into the heart of the earth at Mammoth Cave National Park, the world's longest known cave system. Over here, you will be amazed by what you see, but you can also:
Navigate through vast chambers, narrow tunnels, and intricate limestone formations.
Unearth the cave's history, its formation, and the unique ecosystem that resides within.
Opt for guided tours, which range from easy walks to challenging spelunking adventures.
Above ground, the park offers hiking, camping, and bird watching, ensuring there's something for everyone. You simply cannot get bored here!
Touring the Historic Churchill Downs
No visit to Kentucky would be complete without stepping onto the hallowed grounds of Churchill Downs.
Feel the thrill that surrounds the iconic Kentucky Derby, even if visiting off-season.
Tour the grounds, soaking in stories of legendary races and champion thoroughbreds.
Visit the Kentucky Derby Museum on-site to delve deeper into the race's history and its significance.
Immerse yourself in the tradition, from the sounding of the bugle to the draping of roses over the Derby winner.
Outdoor Adventures in Kentucky
Kentucky, with its diverse landscapes and pristine natural wonders, is a paradise for those seeking outdoor adventures. From the rugged cliffs of the Red River Gorge to the serene waters of Lake Cumberland, the state offers a multitude of experiences that allow visitors to connect with nature in its rawest form. Here's a guide to some of the most exhilarating outdoor activities that the Bluegrass State has to offer.
Hiking and Camping in the Red River Gorge
Discover a Natural Playground: The Red River Gorge, known for its breathtaking sandstone arches and unique rock formations, offers over 100 miles of trails that range from leisurely walks to challenging hikes.
Elevated Camping: For a unique experience, try out cliff-side camping. Set up camp on the side of a cliff and wake up to a bird's-eye view of the gorge below.
Rock Climbing Haven: Beyond hiking, the gorge is renowned as a top destination for rock climbers, offering routes for both beginners and seasoned pros.
Canoeing and Kayaking in the Daniel Boone National Forest
Paddle through History: The waterways that snake through the Daniel Boone National Forest have witnessed the passage of time and history, offering a serene backdrop for canoeing and kayaking.
Wildlife Encounters: As you paddle, keep an eye out for native wildlife – from otters frolicking in the waters to birds of prey soaring above.
Secluded Spots: The forest's vastness ensures that one can always find a secluded spot, perfect for picnicking or simply soaking in nature's beauty.
Fishing and Boating in Lake Cumberland
Angler's Paradise: Lake Cumberland, with its deep blue waters, is teeming with fish, making it a favorite spot for anglers. Whether it's bass, crappie, or catfish, the lake promises a rewarding fishing experience.
Houseboat Capital: Often dubbed the "Houseboat Capital of the World," the lake offers unique houseboat rentals, allowing visitors to live right on the water.
Hidden Coves: Navigate through the lake to discover hidden coves, perfect for a quiet swim or a peaceful moment.
Exploring the Land Between the Lakes National Recreation Area
A Vast Expanse: Stretching between Kentucky Lake and Lake Barkley, this recreation area offers a whopping 170,000 acres of forests, wetlands, and open lands.
Wildlife Wonders: The area boasts an elk and bison prairie, offering a rare chance to see these magnificent creatures in a natural setting.
Stargazing: As a designated night sky viewing area, it's a haven for those wanting to gaze upon the stars without the intrusion of city lights.
Kentucky's Food and Drink Scene
Kentucky is as much a feast for the taste buds as it is for the eyes. The state's culinary landscape mirrors its rich heritage, combining age-old traditions with modern flair. The result? A palate of flavors as varied and deep as Kentucky's history itself. Let's delve into the mouth-watering world of Kentucky's food and drink scene.
Sampling Southern Cuisine in Louisville
A Culinary Melting Pot: Louisville, often seen as the state's culinary capital, offers a blend of traditional Southern fare with innovative twists. Think fried chicken served with waffles, or classic biscuits infused with unique flavors.
Farm-to-Table: Many restaurants in the city pride themselves on sourcing local ingredients, ensuring freshness and supporting Kentucky farmers.
Diverse Offerings: Beyond Southern dishes, Louisville's food scene boasts international flavors, reflecting the city's cosmopolitan vibe. From authentic tacos to gourmet sushi, there's a dish for every craving.
Sipping Bourbon at Kentucky's Distilleries
Liquid Gold: Bourbon is to Kentucky what wine is to France. The state produces 95% of the world's bourbon, and tasting it right where it's made is an experience in itself.
The Art of Distilling: Many distilleries offer guided tours, providing insights into the intricate process of bourbon-making, from mashing and fermenting to aging in charred oak barrels.
Tasting Sessions: At the heart of each distillery tour is the tasting session. Here, individuals can discern the subtle differences between various bourbons, understanding the nuances of flavor, aroma, and texture.
Trying the Iconic Hot Brown Sandwich
A Louisville Original: The Hot Brown, conceived at Louisville's Brown Hotel in the 1920s, is a culinary icon. This open-faced sandwich features turkey and bacon smothered in a creamy Mornay sauce, then broiled to perfection.
Variations: Over the years, many eateries across the state have introduced their twists to the classic, adding ingredients like tomatoes or tweaking the sauce for a unique flavor.
Indulging in the State's Sweet Treats
Derby Pie: A must-try is the Derby Pie, a delightful concoction of chocolate, pecans, and a rich filling, reminiscent of the state's famed horse race.
Bourbon-Infused Delicacies: Given the state's love for bourbon, it's no surprise that many desserts feature a hint of this spirit. From bourbon balls to bourbon-soaked cakes, the options are delectably endless.
Seasonal Specialties: Depending on the time of year, one can find treats made from fresh, local ingredients. Think blackberry cobbler in summer or pumpkin pie in fall.
Exploring Kentucky's Cities and Towns
Kentucky, while often celebrated for its lush landscapes and rich traditions, is also home to vibrant cities and charming towns that pulse with life, history, and culture. Each city and town, be it a bustling urban center or a serene hamlet, holds tales that weave into the larger story of Kentucky. Let's journey through some of these hubs and discover what makes them special.
Lexington
Horse Capital of the World: Lexington's identity is deeply entwined with its equestrian heritage. The city is surrounded by manicured horse farms with iconic white fencing.
History and Education: Home to the University of Kentucky, the city has a youthful energy. Historic sites, like the Mary Todd Lincoln House, provide glimpses into the past.
Louisville
The Kentucky Derby: The city is synonymous with the world-famous Kentucky Derby, held at Churchill Downs. The event has spurred traditions like the Mint Julep and extravagant hat displays.
Cultural Melting Pot: With its waterfront, museums, and lively arts scene, Louisville offers a mix of Southern charm and contemporary vibes.
Bowling Green
Automobile Haven: The National Corvette Museum pays homage to America's iconic sports car. The nearby Corvette assembly plant is also a top attraction.
Historic Beauty: The city's historic district, with its preserved Victorian architecture, tells tales of a bygone era.
Paducah
Creative City: UNESCO recognized Paducah as a Creative City for its efforts in promoting arts and culture. The National Quilt Museum here is a testament to this commitment.
Riverfront Charm: Situated along the Ohio River, Paducah's riverfront area is brimming with eateries, shops, and periodic festivals.
Covington
Architectural Gem: Covington delights architecture enthusiasts with its preserved historic districts showcasing various styles from Italianate to Beaux-Arts.
Riverside Beauty: Overlooking the Ohio River, it offers picturesque views, especially of the Cincinnati skyline.
Bardstown
Bourbon Heartland: Often referred to as the "Bourbon Capital of the World," Bardstown is home to several renowned distilleries.
Small-Town Allure: The town's charm is amplified by its preserved downtown area, historic homes, and the annual Kentucky Bourbon Festival.
Pikeville
Nature's Grandeur: Located near the Appalachian Mountains, Pikeville is the gateway to natural wonders like the Breaks Interstate Park.
Historical Depth: It's also known for the Hatfield-McCoy feud, a legendary family rivalry from the late 1800s.
Conclusion
Kentucky, often affectionately termed the 'Bluegrass State', is a mesmerizing blend of tradition, innovation, and nature's bounty. Its legacy, woven through the annals of history, tells stories of spirited thoroughbreds thundering down race tracks and age-old bourbon recipes passed down through generations.
This state is more than just a destination; it's an emotion. Each corner, from its majestic Appalachian Mountains to its bustling city streets, echoes with tales of passion, dedication, and an unwavering love for its heritage. As you wander through its verdant landscapes, the melodies of bluegrass music might serenade you, providing a soulful soundtrack to your journey.
And as the sun sets, casting a golden hue over its vast horizons, you'll find that Kentucky has an uncanny ability to leave an indelible mark on your heart. So, if you're seeking an experience that transcends the ordinary, let yourself be swept away by the timeless allure of Kentucky.
In case you want more content like this, visit Orderific right now!
FAQs
What is Kentucky known for?
Beyond its iconic bourbon and horse races, Kentucky is celebrated for its rich history, natural beauty, and vibrant culture.
What are the best things to do in Kentucky?
From exploring the Bourbon Trail to discovering the wonders of Mammoth Cave National Park, Kentucky offers a plethora of attractions and activities.
What is the best time of year to visit Kentucky?
While every season has its charm, late spring to early summer is often considered the ideal time to experience the state in all its glory.
What is the Bourbon Trail?
It's a unique trail that takes visitors through some of Kentucky's most renowned bourbon distilleries, offering insights into the making of this iconic spirit.
What is the Kentucky Horse Park?
A tribute to the state's equestrian heritage, the Kentucky Horse Park celebrates the relationship between man and horse through exhibits, shows, and more.
What is the Hot Brown sandwich?
An iconic dish from Louisville, the Hot Brown is a baked sandwich made of turkey, bacon, and a creamy Mornay sauce.