Welcome to the beguiling world of Kissaten, Japan's traditional coffee shop. Each visit is a sensory journey marries history with a unique coffee experience. Imagine the aroma of freshly ground coffee beans wafting through a quaint café, enveloped in the warm, inviting ambiance. At places like Kayaba Coffee and Chatei Hatou, you're not just a customer but a guest, welcomed into a slice of Japanese culture. Here, you can savor delights like pizza toast, a Kissaten staple, while enjoying your coffee in the tranquility of a Japanese-style tearoom. It's more than just a coffee lover's dream; it's a step into a timeless tradition. So, immerse yourself in the rich tapestry of the Kissaten culture. Whether you're a coffee connoisseur or a curious traveler, this deep dive into Japan's coffee life will enchant you.
The Allure of Kissaten: A Brief History
The intriguing history of the Kissaten, Japan's traditional coffee shop, is a tale steeped in culture and evolution. It was in the late 1800s that Japan first tasted imported coffee beans, heralding the commencement of its extensive coffee culture. By the early 1900s, the first coffee shop had sprung into existence, modeled on the captivating cafés of Paris, which were considered inspirational havens for artists.
As coffee's popularity grew throughout the Taisho period (1912-1926), coffee shops began to diversify, establishing bars and cabarets serving alcohol. However, the birth of the Kissaten in the Showa era (1926-1989) marked a return to a singular focus on coffee. These unique spaces offered light meals alongside coffee, deliberately excluding alcohol sales from their services.
Today, the distinction between a café and a Kissaten remains in their respective business permits. While a café is typically authorized to serve alcohol under a Restaurant Business Permit, a Kissaten usually operates under a Kissaten Business Permit, restricting its offerings to food and non-alcoholic beverages.
Of course, there are exceptions to the rule, with some establishments choosing to use the term "kissaten" while serving alcohol and vice versa. This fascinating journey through Kissaten's history not only offers a glimpse into Japan's coffee culture but also underscores the adaptability of this enduring tradition.
From Traditional Tea Houses to Coffee Shops
Delve into the transformation from traditional tea houses to coffee shops, a captivating chapter in Japan's culinary journey. As you step inside a kissaten, the scent of freshly brewed coffee mingles with the gentle aroma of tea leaves, a nod to its ancestral roots in tea houses. The atmosphere exudes a sense of tranquility, an echo of Japan's timeless love for tea ceremonies. Each coffee shop, Kayaba Coffee or Chatei Hatou, is an entrancing fusion of the old and the new.
As you settle down, the clink of porcelain against wood, the hiss of steam from the coffee machine, and the low murmur of conversations transport you to a world away from the hustle of New York or any other metropolis. Take a bite of the pizza toast or the thick toast, a delightful melding of Western influence and Japanese tradition, as you sip your black coffee.
Not merely an evolution of business permits or a shift in beverage preference, the transition from tea houses to coffee shops signifies a cultural metamorphosis. It's a testament to the adaptability of the Japanese culture and the resilience and innovation embedded in the kissaten culture. So, if you are a coffee lover or a culture enthusiast, the journey from tea houses to coffee shops is a narrative brewed to perfection.
The Role of Kissaten in Japanese Society
A quintessential part of Japanese culture, the Kissaten plays a multifaceted role in society. On stepping into the dimly-lit, traditional coffee shop, the enticing aroma of freshly brewed coffee beans engulfs you. The soft murmur of whispered conversations, punctuated by porcelain clinking, soothes the city-tired soul.
Here, in this peaceful oasis, old friends catch up over iced coffee while others lose themselves in the pages of a well-loved book. The endearing charm of this Japanese coffee shop lies not just in its coffee but in its unique ability to weave together diverse threads of society.
The morning service, a peculiar tradition, sees a flurry of office workers savoring their black coffee and egg sandwiches before diving into a hectic day. As the day progresses, the Kissaten transforms into a haven for artists and writers seeking inspiration and a refuge for students immersed in their studies.
The evening brings an air of nostalgia as the elderly savor their smart coffee while reminiscing about the good old days. Once viewed as a cultural import, Kissaten has seamlessly integrated into the society's fabric, reflecting the Japanese person's love for tradition and innovation in equal measure.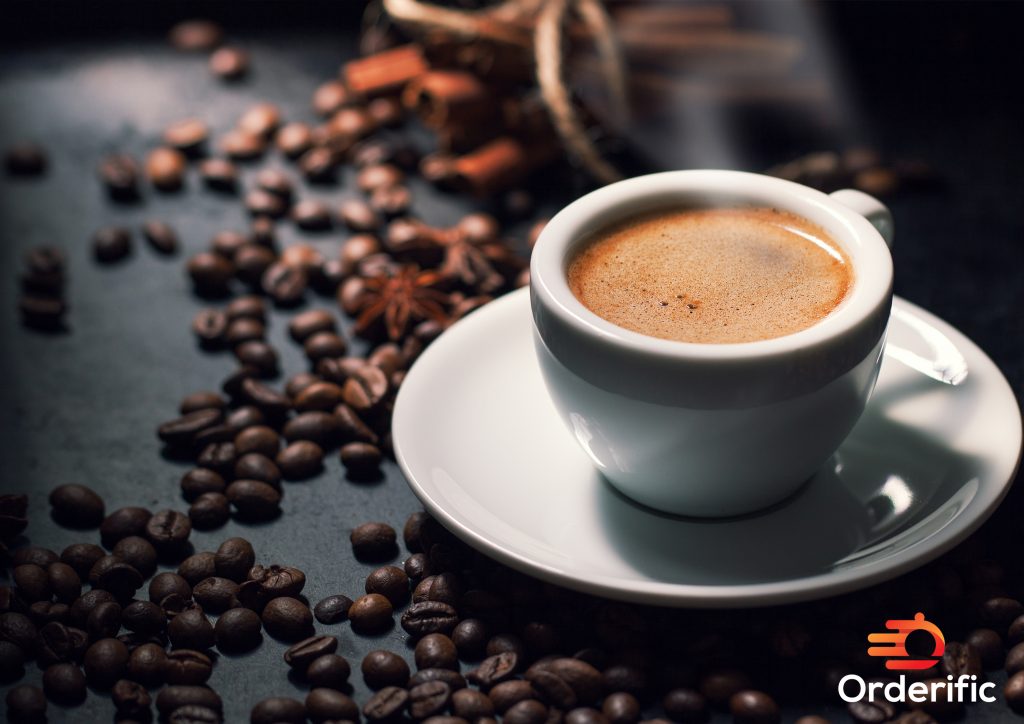 Taking a Closer Look: Notable Kissaten
As you journey through Japan, specific Kissaten establishments stand out, drawing you in with their captivating charm. These are the notable Kissaten, each unique yet tied together by a common thread of tradition and quality. Picture yourself stepping into Kayaba Coffee, a pre-war Kissaten establishment.
The rustic wooden interiors, brimming with history and character, hold stories of decades past. The tantalizing aroma of coffee, punctuated with the comforting scent of toast, fills the air. A sip of the elegantly brewed coffee savored with a bite of pizza toast delights your palate.
Not far away, Chatei Hatou beckons. Inside, an oasis of tranquility awaits. Gentle jazz notes float in the background, creating a serene ambiance. Each cup of meticulously prepared coffee is a testament to the Kissaten's dedication to quality and tradition. Every sip is a sensory experience that transcends the ordinary, transporting you to a place of calm and comfort.
Whether you're a coffee enthusiast or an admirer of Japanese culture, this notable Kissaten offers a unique, unforgettable encounter. The blend of tradition, history, and unparalleled coffee service makes each visit a cherished memory, a soothing balm in an increasingly fast-paced world.
Kayaba Coffee: A Blend of Old and New
Tucked away in the historic Yanaka district, Kayaba Coffee blends the old and new. This 100-year-old establishment, housed in a traditional Japanese home, serves the irresistible combination of coffee and culture. But make no mistake, while the setting is steeply traditional, their coffee is a tasteful fusion of classic and contemporary. A sip of their iced coffee and a bite of their famous egg sandwich is an unparalleled experience. Amidst the warm wood interiors, enjoy the delicate balance of new-age coffee flavors in a genuinely old-world ambiance. Here, tradition and innovation dance harmoniously, making Kayaba Coffee a remarkable embodiment of the ever-evolving Kissaten culture.
Chatei Hatou: The Quintessential Kissaten Experience
Stepping into Chatei Hatou feels like stepping into a different era. Located in the bustling Shibuya district, this Kissaten is a tranquil oasis amidst the urban chaos. The soft sounds of jazz, the low lighting, and the vintage interiors transport you back in time. The meticulous attention to detail, from the precise brewing process to the unique cup chosen for each customer, is a testament to the quintessential Japanese tea ceremony influence. Savor their whipped cream-topped smart coffee or nibble on the thick toast, and you will surely fall in love with the nostalgic charm of Chatei Hatou. This is more than just a coffee shop; it's a wholesome experience, a sensory journey into Japan's coffee life.
A Taste of Tradition: The Unique Kissaten Coffee
Walk into a Kissaten, and you're greeted by the aroma of freshly ground coffee beans. The scent beckons, promising an unforgettable experience. Each Kissaten, whether Kayaba Coffee or Chatei Hatou, prides itself on its coffee. Indeed, it is the lifeblood of these traditional establishments.
The process begins with the selection of the beans. The coffee beans are chosen with utmost care, whether locally grown or imported. The grinding of the beans is an art, balancing consistency and flavor. Then, the brewing begins.
Observed through a hazy cloud of steam, the kitten's master brewer carefully measures, pours, and stirs. Each step is deliberate, a testament to tradition. Now brewed to perfection, the coffee is poured into a porcelain cup. It's picked up, brought to the lips, and sipped. Depending on the bean, the flavors explode on the tongue – bitterness, sweetness, and the faintest hint of cherry or chocolate.
The experience, however, is about more than just the coffee. It's about the ambiance, the scent of the coffee mingling with the smell of toasted bread. The murmured conversations, the soft clink of porcelain, and the newspaper rustling. It's about the sense of peace that descends with each sip, the outside world fading away.
This is the Kissaten coffee experience. It's a journey into a culture that has stood the test of time, evolving and growing while staying true to its roots. For coffee lovers, it's a pilgrimage to savor coffee in its purest form. And for the rest, it's a slice of life, a window into the heart of Japanese society. One cup of coffee at a time.
Conclusion
Immerse yourself in the enchanting world of Kissaten, a cherished emblem of Japan's coffee culture. Each sip of meticulously brewed coffee, each bite of the pizza toast, and the old-world charm of places like Kayaba Coffee and Chatei Hatou transports you to a timeless era. As you savor the rich taste and tranquility, you become part of a larger narrative, a tradition that's uniquely Japanese yet universal in its appeal. This journey into Japan's traditional coffee culture is not just for coffee connoisseurs but anyone seeking to experience life's simple pleasures in a new light. As you explore, remember that just like the Kissaten, Orderific strives to enhance your experience. Seamless integration with leading POS systems ensures efficiency, control, and a personalized user experience. To learn more about Orderific, schedule a FREE DEMO today.
FAQs
What is a Kissaten?
A Kissaten is a traditional Japanese coffee shop, often serving coffee alongside light meals in a tranquil, cultural setting.
What is unique about Kayaba Coffee?
Kayaba Coffee is a century-old Kissaten in Tokyo's Yanaka district, known for its fusion of traditional ambiance and modern coffee flavors.
What can I expect at Chatei Hatou?
Chatei Hatou offers a quintessential Kissaten experience with a nostalgic ambiance, meticulous brewing, and unique customer service.
What is the morning service in a Kissaten?
The morning service is a tradition wherein office workers enjoy black coffee and an egg sandwich before starting their workday.
How does a Kissaten differ from a café?
While both serve coffee, a Kissaten generally focuses on non-alcoholic beverages and light meals, creating a tranquil and cultural atmosphere.