Nestled within the vast expanse of Texas is Lakewood Brewery, a beacon for aficionados of finely crafted beers. Originating from modest roots, its journey has been marked by innovation, passion, and an unyielding commitment to excellence. As it carved a niche for itself in the competitive craft beer industry, Lakewood Brewery emerged as a testament to the art of brewing. 
With each brew, it offers a symphony of distinctive and thrilling flavors, ensuring that every visitor is left with memories that tantalize the palate and endure well beyond the final drop.
The History of Lakewood Brewery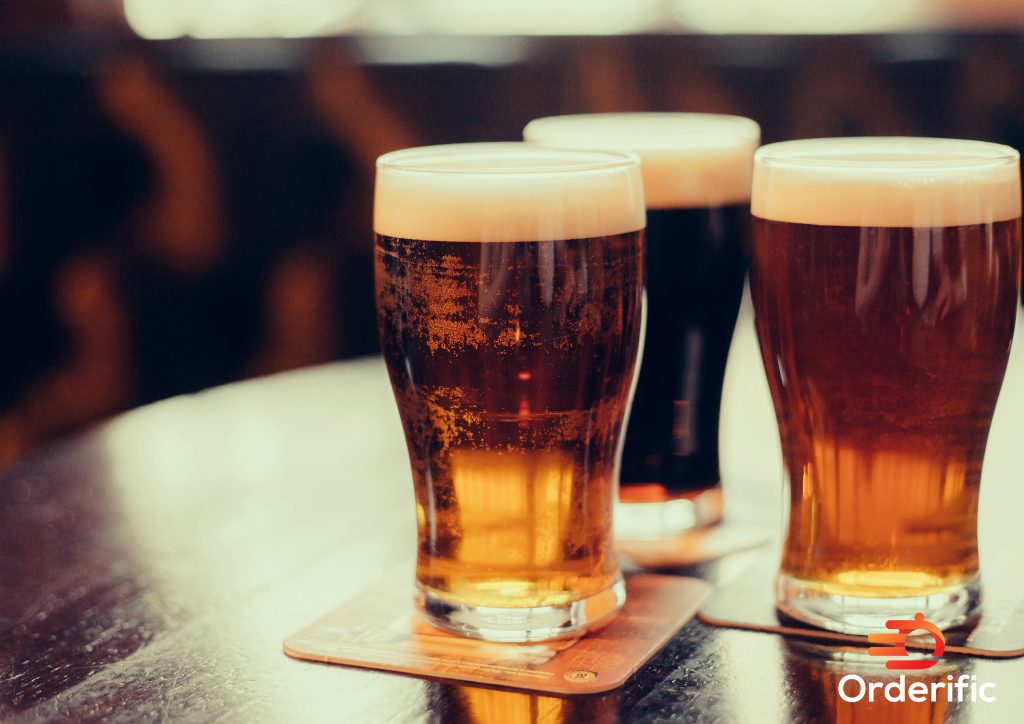 Lakewood Brewery's story is as rich and flavorful as its brews. The brainchild of Wim Bens, the journey of this remarkable brewery finds its roots in a blend of his New Orleans heritage and the eclectic charm of the east side neighborhood.
Established in 2011, this family-owned enterprise has always held a deep reverence for the art of craft brewing. This reverence, combined with a relentless pursuit of perfection, transformed Lakewood Brewing Company into a beacon of brewing excellence.
Over the years, the brewery has curated a collection of beers that not only reflect the highest standards of quality but also encapsulate the very essence of its hometown. Such dedication to craft and community has cemented Lakewood Brewing Co's position as a cherished local treasure in the heart of Texas.
The Beers of Lakewood Brewery
Core Beers of Lakewood Brewery
Temptress Imperial Milk Stout: Dive into a deep pool of flavors with this stout. Infused with rich notes of chocolate, swirled with hints of caramel, this stout turns into an irresistible treat, especially when paired with a handful of cookies.
Lakewood Lager: Crafted with a playful spirit, this seriously fun beer strikes the right balance between tradition and innovation. It provides a crisp, refreshing taste, reminiscent of age-old lagers, but with a subtle contemporary flair.
Hopochondria Session IPA: Tailored for the true hop enthusiasts, this IPA is a harmonious blend of crisp bitterness, combined with a tantalizing aroma that dances on the palate, making every sip memorable.
Seasonal and Limited Release Beers
Throughout the year, as seasons change, so does Lakewood's beer lineup. Drawing inspiration from nature's bounty, the brewery releases a range of beers, from sun-soaked summer ales to cozy winter stouts, ensuring that each season has its unique brew.
Using the freshest ingredients, Lakewood's seasonal beers are a true testament to their commitment to quality and innovation.
Collaborations and Special Projects
Bridging the gap between brewing and community, Lakewood Brewery embarks on collaborative ventures with local artisans and businesses. One such noteworthy collaboration is with Noble Coyote Coffee Roasters, resulting in a beer that sings praises of both the brewery's craftsmanship and the coffee roaster's expertise.
These special projects not only infuse the beers with unique flavors but also strengthen community bonds.
The Brewing Process at Lakewood Brewery
Ingredients
Venturing beyond the confines of basic brewing ingredients, Lakewood Brewing embarks on a flavorful journey with each brew. While hops and barley remain at the core, the team experiments with a myriad of ingredients, both traditional like wheat and rye, and more exotic ones like fruits or spices. The idea? To craft a brew where every ingredient tells a story, adding layers of complexity, depth, and character to the final product.
The Brewing Process
At Lakewood Brewing, brewing isn't just a process; it's an art form. Beginning with the careful selection of ingredients, the brewing journey traverses through various stages. The mashing phase unlocks the sugars from grains, setting the stage for fermentation. Yeasts are then introduced, working their magic and turning sugars into alcohol.
From there, hops might be added for bitterness and aroma. Each of these steps, while steeped in tradition, is executed with a precision that ensures every bottle from Lakewood Brewing echoes the brand's promise of consistency and quality.
Quality Control
But the journey doesn't end once the beer is brewed. Lakewood Brewing enforces a stringent quality control regime. From checking the pH levels to tasting sessions by experts, every detail is scrutinized.
Whether it's ensuring the correct carbonation levels in a can or the right aroma from a keg, no stone is left unturned. This dedication to quality control ensures that when someone sips a Lakewood brew, they're experiencing the very best that the brewery has to offer.
Visiting Lakewood Brewery
Stepping into the taproom of Lakewood Brewery is like entering the heart of a brewing wonderland. As the aromatic scents of hops and malt fill the air, visitors are immediately welcomed into a vibrant community hub. Here, amidst the gleaming backdrop of brewing equipment and fermentation tanks, one doesn't just taste beer; they immerse themselves in the very essence of Lakewood's brewing culture.
The taproom boasts an extensive menu, showcasing a spectrum of Lakewood brews, from their core classics to limited-edition gems. Knowledgeable staff eagerly share insights, assisting visitors in selecting the perfect brew based on their palate.
But the experience doesn't end at the tasting. Guests have the unique opportunity to go behind the scenes with guided tours. As they traverse the brewery's expanse, they witness the meticulous journey from grain to glass, gaining a deeper appreciation for the craft.
Throughout the year, the taproom comes alive with events, from beer launches to music nights. These events resonate with Lakewood's commitment to community, bringing people together in a lively celebration of beer and camaraderie.
Conclusion
Lakewood Brewery stands as a beacon of brewing excellence in the heart of Texas. It's not just an establishment but a sanctuary where passion meets tradition, and creativity finds its expression in every pint. Here, beer transcends its role as a mere beverage. It embodies a culture, a legacy, and an invitation to partake in a shared celebration.
As you traverse the vast Texan landscape, let your journey be punctuated by a visit to Lakewood Brewery. Within its walls, you'll discover not just a drink, but a story, an emotion, and an experience that will linger in memory and palate alike.
In case you want more content like this, visit Orderific right now!
FAQs
Where is Lakewood Brewery located?
Situated in the heart of Texas, in the bustling area of East Dallas.
When was Lakewood Brewery founded?
It began its brewing journey in 2011.
What types of beers does Lakewood Brewery produce?
From core beers, seasonal releases to special projects, there's a beer for every palate.
How many beers does Lakewood Brewery produce?
While the number varies, Lakewood Brewery has a diverse range that caters to all tastes.
Does Lakewood Brewery offer brewery tours?
Yes, visitors can immerse themselves in the brewing world with guided tours.
What is the tasting room experience like at Lakewood Brewery?
It's a blend of great beer, wonderful ambiance, and heartwarming stories.