Introduction
Lakewood Brewing Company. is more than just a brewery; it's a testament to the power of relationships, fine craft beer, and a shared passion for unique flavors. Nestled in the heart of North Texas, this brewery is renowned for its eclectic blend of locally crafted beers, headlined by its iconic Lakewood Lager. The taproom, an embodiment of casual charm and warm hospitality, serves as a social hub for beer lovers and connoisseurs. Founded by the visionary Wim Bens, Lakewood Brewing Co. has etched a unique identity in the beer-tasting championship realm, with the Temptress Imperial Milk Stout and Raspberry Temptress from their seduction series often stealing the limelight.
The Salted Caramel Temptress, a part of their "enjoyable beer" collection, is a must-try, reminiscent of cozy winter evenings with a warm, sugary cookie in hand. Lakewood Brewing Co's diverse beer portfolio is a testament to their dedication to quality and innovation, making them a stalwart in craft beer. Please stop by the taproom or look for their labels in discerning bars across East Dallas and experience what makes Lakewood Brewing Co. an unforgettable part of the beer landscape. Keep an eye out for upcoming events that promise a compelling experience of beer competitions, more Sin Mint Temptress surprises, and a deep dive into the world of Lakewood beer.
Delivering An Excellent Mobile Experience
In an era where digital touchpoints are critical to the customer journey, Lakewood Brewing Co. has stayed caught up. They have realized the importance of delivering an excellent mobile experience and have taken strides to create a user-friendly, intuitive, and engaging platform for their audience. The mobile-friendly website is the digital extension of their taproom, enabling beer enthusiasts to explore the vast array of Lakewood Brewing Co.'s craft beers from the comfort of their homes.
The site features detailed descriptions of each brew, its flavor profile, and food pairing suggestions, allowing customers to immerse themselves in the Lakewood beer experience. Furthermore, the company keeps its digital audience informed about the latest news, events, and beer releases through regular updates. Lakewood Brewing Co's digital expertise is as unique, flavorful, and inviting as the beers they brew. Whether you're a craft beer connoisseur or a casual beer lover, the digital journey offered by Lakewood Brewing Co. is sure to enrich your beer-tasting adventure.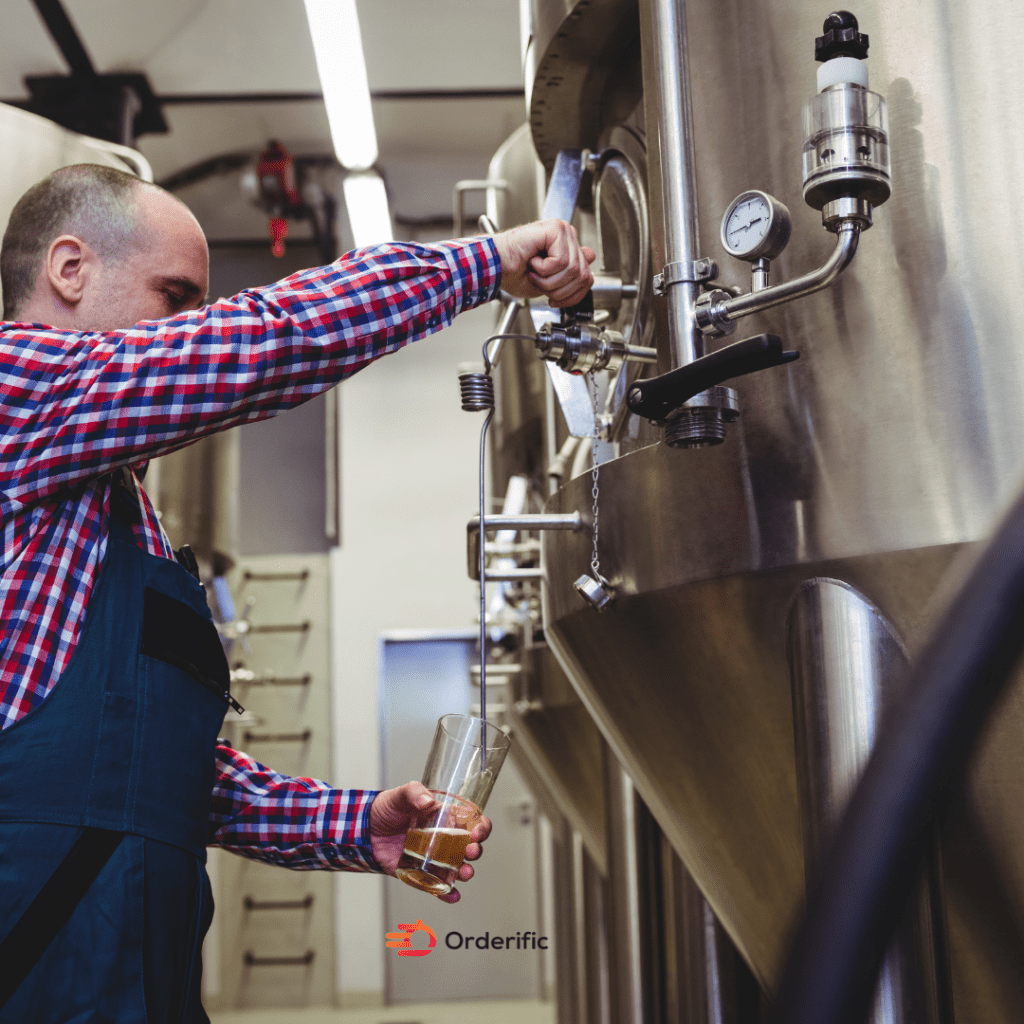 Managing Craft Beer Menus With Brewery Software
In the quest to maintain the exclusiveness and consistency in their brews, Lakewood Brewing Co has seamlessly integrated the use of brewery software into their process. This ingenious incorporation of technology assists in streamlining their beer production, inventory management, and quality control. The software makes it easy to manage and alter beer menus, keeping them updated with the latest brews available at the taproom. Additionally, it aids in maintaining an accurate record of the ingredient stock, ensuring the uninterrupted production of their well-loved beers.
This technology-driven approach has not only enhanced the operational efficiency of Lakewood Brewing Co but also ensured a consistent, high-quality experience for their customers. The blend of traditional brewing techniques with modern technology exemplifies Lakewood Brewing Co's commitment to delivering nothing but the best to their clientele.
Spreading The Love With Digital Gift Cards
About Lakewood Brewing Company
Lakewood Brewing Co., as a brand, has always been about more than just brewing magnificent beer. Situated in the heart of North Texas, Lakewood Brewing Co. has built its business on relationships and a shared enthusiasm for quality and unique flavors. Hence, The brewery's taproom has become a central hub for the community, a place where beer enthusiasts can come together to appreciate the art of brewing and the camaraderie it fosters. The Lakewood Lager, the crowning jewel of Lakewood Brewing Co., has made its mark in the craft brew world, making the brewery a popular destination for beer lovers near and far.
Living in a digital era, Lakewood Brewing Co understands the importance of a robust online platform. Their website, designed with the same attention to detail and commitment to user experience as their taproom, gives customers a convenient and engaging way to explore their diverse array of craft beers. The site offers a comprehensive guide for each brew, detailing flavor profiles and food pairings to enrich the user's beer tasting journey.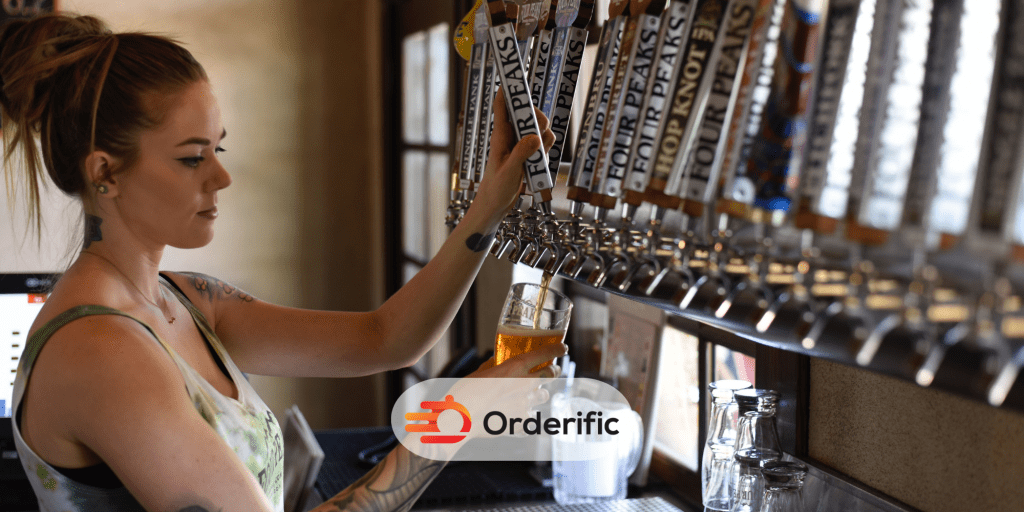 Ready To Get Started?
Stepping into the world of Lakewood Brewing Co means becoming a part of a community that celebrates quality craft beer and treasured relationships. Their taproom awaits, ready to welcome you with the inviting aroma of malted barley and a friendly smile. So, No matter where you are in your beer tasting journey, the Lakewood Brewing Co family is ready to guide you, enriching your experience with comprehensive insights into each brew's unique flavor profile and ideal food pairings.
Branch out and try their award-winning Temptress Imperial Milk Stout or indulge in the comforting taste of the Salted Caramel Temptress. Don't forget to keep an eye on their digital platform for exciting updates and news on upcoming events. Furthermore, With every visit, whether physical or digital, you'll discover a new facet of this craft beer gem, making your journey a never-ending exploration of flavors.
Whether you're sitting in the cozy corner of the taproom or browsing their digital menu from the comfort of your home, Lakewood Brewing Co promises a memorable experience. So why wait? Embark on your Lakewood Brewing Co adventure today!
Conclusion
In conclusion, Lakewood Brewing Co has intricately woven a rich tapestry of craft beer excellence, underpinned by their dedication to relationships, quality, and innovation. Hence, Their extensive range of unique brews, coupled with an inviting taproom experience and a seamless digital journey, exemplify their commitment to delivering a memorable experience for beer lovers. Furthermore, The combination of traditional brewing techniques and modern technology, as seen in their use of brewery software, reaffirms their position as a leader in the craft beer landscape. Lakewood Brewing Co is not just a brewery; it's a community built on shared enthusiasm for unique flavors and quality experiences, both online and offline. So, ready to dive into the world of craft beers? To explore the exceptional offerings of Lakewood Brewing Co, book a demo with Orderific today and embark on a flavorful journey unlike any other.
FAQs
Where is Lakewood Brewing Company located?
Lakewood Brewing Company is located in Garland, Texas.
What types of craft beers does Lakewood Brewing Company offer?
Lakewood Brewing Company offers a variety of craft beers including lagers, stouts, and IPAs.
Do they offer brewery tours or tastings?
Yes, they offer both brewery tours and tastings.
Can I purchase Lakewood Brewing Company's beers online?
Yes, you can purchase Lakewood Brewing Company's beers online through their website.
Are there any special events or collaborations by Lakewood Brewing Company?
Yes, Lakewood Brewing Co regularly hosts special events and participates in collaborations.