Delve into the enchanting universe of Lav Sushi, where each morsel paints a vivid picture of culinary excellence. As you navigate through this world, you'll be greeted by an intricate mosaic of flavors, tantalizing textures, and intoxicating aromas that beckon your senses. Each bite is acting as a gateway to an epicurean journey that traverses the rich traditions of Japan.
By harmoniously melding age-old techniques with innovative, modern twists, Lav Sushi stands as a testament to the art of gastronomy. The delicate balance of the old and the new ensures a dining experience that tantalizes, satisfies, and leaves an indelible mark on the palate.
Discover the World of Lav Sushi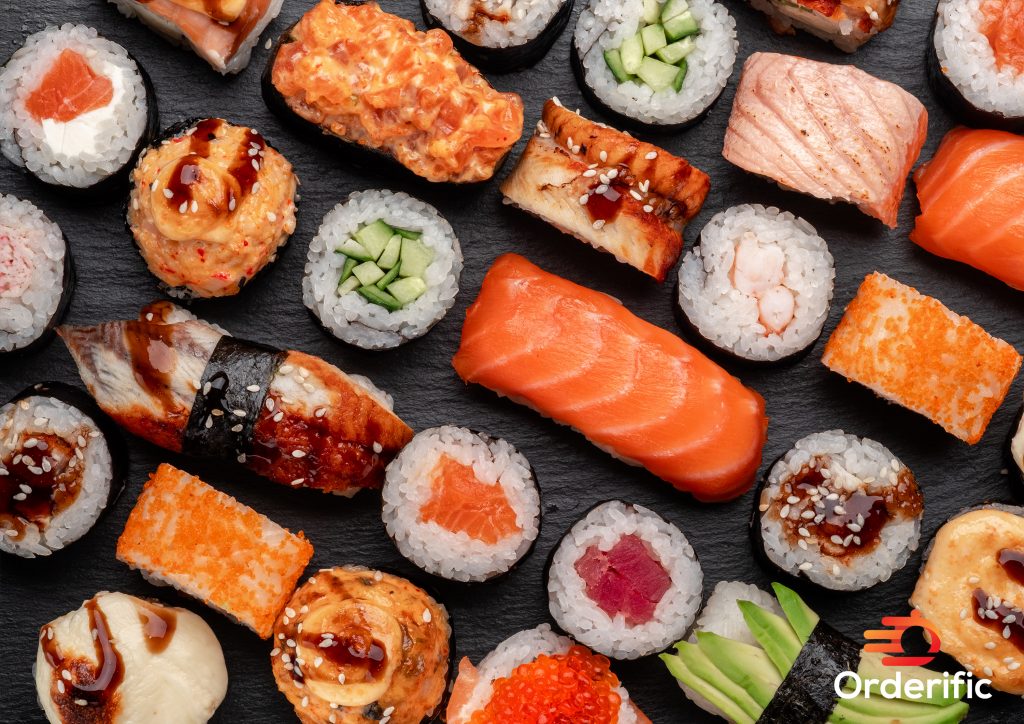 Amidst Houston's bustling streets and towering skyscrapers, it emerges as a culinary oasis, beckoning enthusiasts of refined taste and authentic craftsmanship. Its ambiance, a sublime fusion of tradition and modernity, sets the stage for a gastronomic journey like no other.
As you enter, you are transported to a realm where the delicate art of sushi-making takes center stage. Under the guidance of seasoned chefs, who have honed their skills amidst the cultural richness of Tokyo, each sushi piece comes to life, embodying perfection. These maestros seamlessly weave together age-old traditions with contemporary touches, resulting in creations that tantalize the palate and captivate the soul.
The precision with which each ingredient is selected speaks volumes about Lav Sushi's dedication. Whether it's the freshest catch from the Pacific or organically-grown vegetables, only the finest make the cut. Such unparalleled attention to detail ensures that every bite resonates with the brand's promise of unparalleled quality and flavor.
Signature Dishes
Lav Roll: A Must-Try Delight
Tantalize your taste buds with the Lav Roll, an ensemble of fresh fish, avocado, and the unique rice pearl, all enveloped in a delicate wrap and topped with the restaurant's signature sauce. The result? A culinary masterpiece.
Spicy Tuna Crunch: A Flavorful Surprise
A medley of succulent tuna, crispy tempura flakes, and spicy mayo, this roll offers an unforgettable burst of flavors and textures. Served with a side of miso soup, it's pure bliss in every bite.
Salmon Mango Tango: A Fusion of Flavors
Experience the zest of mango juxtaposed with the softness of salmon in this out-of-the-box roll. It's a delightful dance of sweet and savory, ensuring an unforgettable palate experience.
Lav Sushi: Beyond Sushi
Appetizers to Start Your Meal Right
Begin your culinary adventure with a selection of hand-crafted appetizers. Whether it's the tender a5 wagyu or the refreshing avocado salad, each appetizer is curated to whet your appetite and make you want more taste explosions.
Bento Boxes for a Satisfying Lunch
Delve into the diverse bento box offerings, which combine sushi rolls, sashimi, and other signature dishes, ensuring a balanced and fulfilling meal. This is for those who want their meals full of taste surprises.
Desserts to Sweeten Your Day
Round off your meal with Lav Sushi's assortment of decadent desserts. Whether you have a penchant for traditional Japanese sweets or prefer a contemporary spin, there's something to satiate every sweet tooth.
Visit Today
Location and Hours of Operation
Conveniently located in the heart of Houston, Lav Sushi welcomes guests from near and far. With extended hours, it's the perfect spot for both lunchtime feasts and late-night cravings.
Reservations and Special Requests
While walk-ins are always welcome, making a reservation ensures a seamless dining experience. Whether you're celebrating a special occasion or simply looking to enjoy an intimate meal, Lav Sushi caters to all.
Join the Lav Sushi Loyalty Program
Be a part of the Lav Sushi family by joining the loyalty program. Enjoy exclusive discounts, early access to new menu items, and much more. Getting closer is about getting so much more!
Conclusion
Amidst the bustling culinary scenes worldwide, Lav Sushi stands out, not just as a dining destination but as a beacon of Japanese culinary artistry. Every dish served is a chapter from Japan's rich gastronomic tale, crafted meticulously to ensure patrons experience more than just flavors.
It's a dance of history, culture, and age-old traditions on your palate. With each morsel, one doesn't simply relish the taste but also immerses in the deep-rooted legacy of Japan's culinary expertise. It's not just about satiating hunger; it's about connecting with a culture renowned for its precision and passion.
In case you want more content like this, visit Orderific right now!
FAQs
What is Lav Sushi known for?
Lav Sushi is renowned for its unique fusion of traditional and contemporary sushi dishes, crafted with the finest ingredients.
How long has Lav Sushi been in business?
Lav Sushi has been delighting the palates of sushi enthusiasts for over a decade, solidifying its reputation as a premier sushi destination.
Does Lav Sushi offer catering services?
Yes, Lav Sushi offers bespoke catering solutions, tailored to fit the needs of any event, big or small.
Can I make a reservation at Lav Sushi?
Absolutely! Reservations are recommended, especially during peak dining hours.
What is the price range at Lav Sushi?
Lav Sushi offers a diverse menu to cater to different budgets, ensuring that everyone can enjoy their offerings.
Does Lav Sushi have vegetarian or vegan options?
Yes, Lav Sushi boasts a varied menu with ample options for both vegetarians and vegans.