Are you looking for an efficient way to streamline your restaurant operations and boost customer satisfaction? Then look no further than Lavu POS! With a wide range of features from order management to analytics, Lavu is the perfect point-of-sale system for any business.
Lavu POS presents itself as a versatile point-of-sale solution tailored to the specific needs of small to mid-sized independent restaurants and bars. It boasts a cloud-based infrastructure, a user-friendly interface, and a fundamental set of features, making it a reasonable choice for establishments seeking operational efficiency and financial enhancement.
Lavu operates in the cloud, housing all data on remote servers, and ensuring accessibility from any internet-connected device. This empowers restaurant proprietors and managers to effortlessly access real-time business information from virtually anywhere and at any time.
Lavu POS For Restaurants Overview
It comes equipped with a robust ecosystem of features and tools that are designed to streamline restaurant operations. Lavu has built a reputation for its expertise in catering to fast-paced dining establishments and smaller venues, including coffee shops, cafes, food trucks, and pizzerias. Although they have expanded their services since their establishment in 2010 to encompass larger venues, they may not be the optimal choice for more extensive restaurant operations. Lavu's primary focus within the bar and restaurant industry is primarily on:
Quick Service Restaurants (QSRs)
Bars and Nightclubs
Food Trucks
Independent Restaurants
Cafes and Bakeries
Pizzerias
Ice Cream Shops
These segments represent Lavu's core niches, where their solutions are best suited to meet the unique demands and dynamics of such establishments.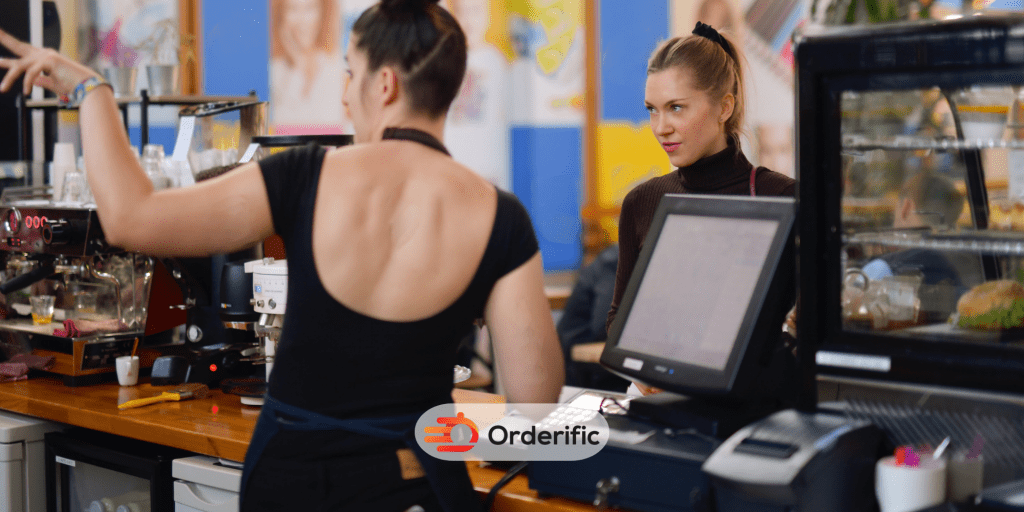 How These POS Reviews Work?
In our reviews, we aim to provide a comprehensive analysis of Lavu's POS system capabilities, focusing on key features, benefits, and potential challenges. We delve into aspects like ease of use, functionality, customer support, and pricing, to give you a complete picture of what you can expect. Our team evaluates each aspect based on extensive research, user reviews, and our hands-on experience with the system.
Each review is unbiased, thorough, and designed to help you make an informed decision. We understand that every restaurant has unique needs, so we break down how Lavu's POS system caters to different types of establishments, from quick-service restaurants to upscale dining venues. Whether you're a small coffee shop or a bustling pizza place, our reviews are your guiding light in finding the right POS system for your business.
Who is Lavu For?
Lavu is the perfect choice for restaurants and bars of all shapes and sizes. From independent establishments to quick-serve venues, Lavu has what you need to streamline your restaurant operations. With features like order management, customer loyalty programs, analytics tools, and more, Lavu is designed to give you complete control over every aspect of your business.
Whether you're looking for an easy way to manage orders or a powerful analytics tool, Lavu has the features and solutions necessary to take your business to the next level. With its user-friendly interface and cloud-based infrastructure, Lavu is the ideal choice for restaurateurs seeking efficiency and cost savings.
Lavu Ease of Use
One of the most appealing aspects of Lavu POS is its ease of use. The user interface is intuitive and clean, eliminating any unnecessary complexity. Whether it's entering orders or managing inventory, every process is streamlined and simple to grasp. This simplicity minimizes training time, letting your team concentrate on providing excellent customer service instead of wrestling with a complicated POS system.
Moreover, Lavu's cloud-based system allows for effortless updates and seamless integration with other software. This means you can incorporate new features or make adjustments without any significant downtime or disruption to your daily operations. Plus, with Lavu's mobile compatibility, managing your business on the go has never been easier. You can access necessary information, review analytics, and make quick decisions, all from the convenience of your smartphone or tablet.
Pros and Cons
Lavu POS may be the right choice for your business, but it's important to consider the positives and negatives before making a decision. Let's take a look at some of the pros and cons of Lavu:
Pros:
Cloud-based infrastructure with mobile compatibility
Uncomplicated user interface that requires minimal training time
Robust suite of features and tools to streamline operations
Ability to customize the experience according to specific needs
Support for multi-location businesses
Cons:
Limited support staff who are based in the US only
Some reports may be hard to access or understand
Not suitable for larger restaurants with extensive operations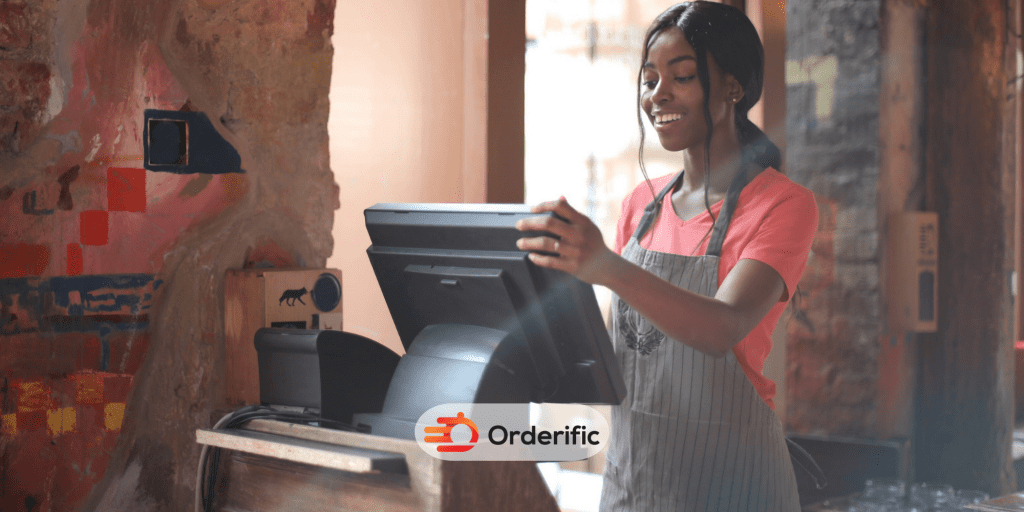 Conclusion
In conclusion, Lavu POS is a dependable point-of-sale system that may be the perfect fit for small to mid-sized restaurants, bars, and food establishments. Its robust features, cloud-based infrastructure, and ease of use make it a compelling option for businesses looking to streamline operations and enhance customer experiences. Despite some limitations, such as limited support staff and potentially less suitability for larger restaurants, Lavu has proven itself a worthy contender in the POS market.
Choosing a POS system is a critical decision that can dramatically impact your business's efficiency and profitability. Therefore, it's essential to carefully consider each system's pros and cons. With its flexibility, user-friendly interface, and comprehensive suite of features, Lavu POS offers compelling benefits that can help drive your restaurant's success. However, always consider your specific business needs and operational scale to ensure the system you choose is the right fit.
Find more informative content with Orderific here. For the many ways Orderific can improve your business, start trying it out here. It's Orderific time now!
FAQs
What is Lavu POS and how does it benefit businesses?
Lavu POS is a powerful point-of-sale system that helps streamline restaurant operations and enhance customer experiences.
What features and capabilities does Lavu POS offer for restaurant management?
It comes equipped with a comprehensive suite of features and tools for restaurant management, including order management, customer loyalty programs, analytics tools, and more.
How can Lavu POS help streamline operations and improve efficiency in a hospitality business?
Lavu's user-friendly interface and cloud-based infrastructure make it easy to manage operations on the go.
Is Lavu POS compatible with different types of devices and operating systems?
Yes, Lavu is compatible with PCs, tablets, and mobile devices, across multiple operating systems.
Can you provide insights into the pricing structure and customer support options available for Lavu POS?
Lavu POS offers flexible pricing options based on the needs of the business. Customer support is available via phone, email, and live chat.