Introduction
Welcome to the delicious world of Lemon Pepper Chicken! This easy-to-follow recipe is all about the zesty charm of lemon and the warm heat of the pepper, merging in a tender chicken that will tantalize your tastebuds. Here, we're focusing on chicken, be it chicken breast or chicken thighs, seasoned generously with lemon pepper – a delightful blend of tangy lemon zest and fiery black pepper. Whether you're thinking of using an air fryer for a healthier twist or simply oozing for some buttery delight, this lemon pepper chicken recipe is perfect as a main dish for any meal. From grilled lemon pepper chicken to a slow-cooked version or even a baked lemon pepper chicken variant, you'll find the citrusy zest and piquant pepper notes irresistible. Get ready to amplify your everyday chicken with the vibrant tastes of lemon juice, lemon slices, and the aromatic duo of onion and garlic powder. This isn't just lemon chicken—a zingy, zesty indulgence waiting to burst with flavor on your dining table.
What Kind Of Chicken Should I Use?
When choosing the kind of chicken for your lemon pepper indulgence, it's really about personal preference. If you're a fan of juicy, tender meat that's loaded with flavor, chicken thighs could be your best bet. On the other hand, chicken breasts work great for those who prefer lean, white meat. Remember, whichever part of the chicken you choose, the essential lies in the seasoning—the magical blend of lemon and pepper. This versatile recipe can also accommodate whole chickens or drumsticks, as you prefer. The important thing is to ensure the chicken is well-coated with the spice mixture. The lemon juice, lemon slices, and the combination of onion and garlic powder with the butter make for a mouthwatering marinade that seeps into the chicken, imparting flavor. So, don't hold back—choose your favorite chicken cut and let the lemon-pepper magic happen!
Do I Need Fresh Lemon?
Absolutely! Fresh lemons are key to this recipe, offering a zesty tang that's incomparable. The zest and juice of a fresh lemon impart a bright, tangy flavor that beautifully balances the heat of the pepper. While lemon juice provides the zing, the zest adds an extra layer of citrusy aroma that elevates the dish to a whole new level. Furthermore, fresh lemon slices cooked with the chicken can create a stunning visual appeal for the dish. However, if you're in a pinch and fresh lemons are out of reach, good quality bottled lemon juice can serve as a substitute. Just remember – when it comes to lemon pepper chicken, the fresher the ingredients, the more flavorsome the outcome!
Lemon Pepper Recipe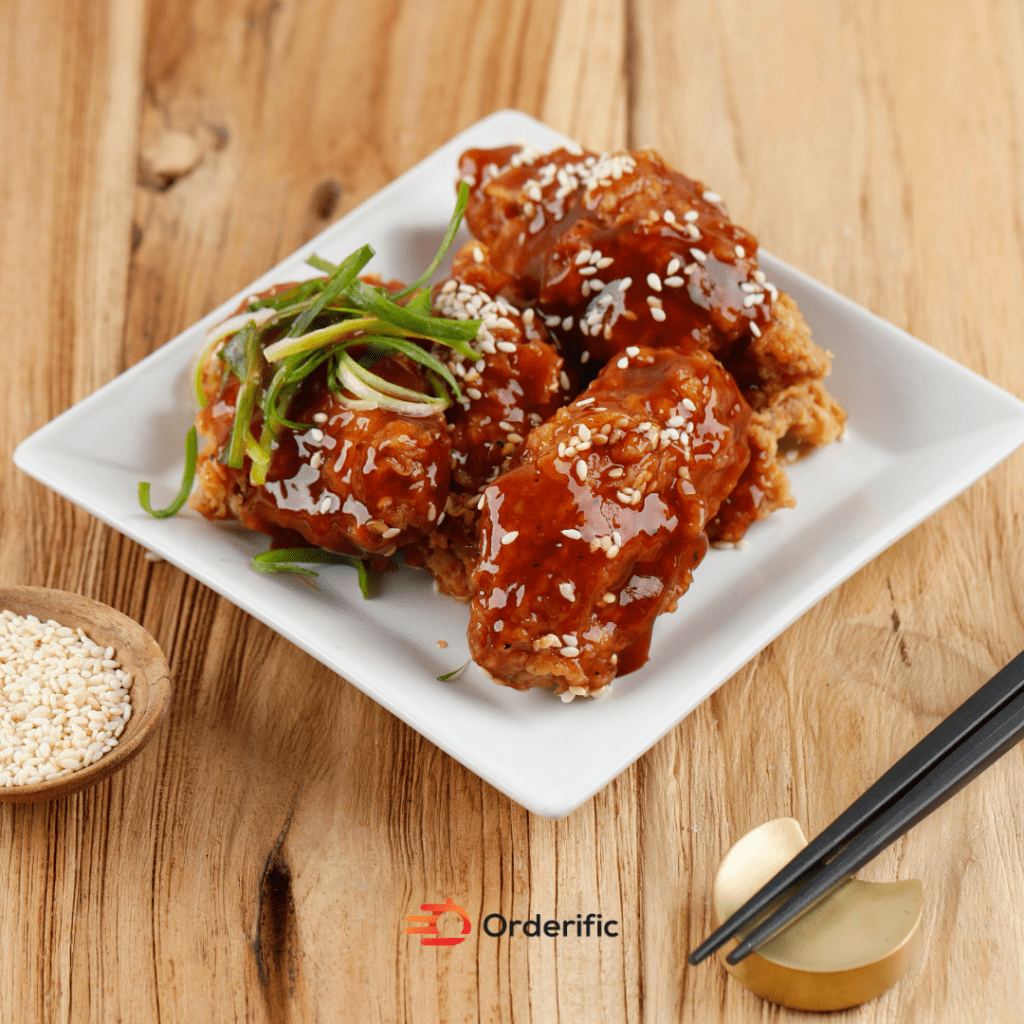 Now that we've dived deep into the essentials of our mouth-watering lemon pepper chicken, let's move on to the actual process of creating this zesty, buttery delight. Follow along with our easy step-by-step guide to prepare the perfect lemon pepper chicken that's bound to impress at any dinner table.
Ingredients
4 bone-in, skin-on chicken thighs or chicken breasts
4 tablespoons of butter
1 tablespoon of lemon pepper seasoning
Zest and juice of 1 fresh lemon
1 teaspoon of garlic powder
1 teaspoon of onion powder
Salt, to taste
Freshly chopped parsley, for garnish
Instructions
Preheat your oven to 425°F (220°C). While the oven is heating up, pat the chicken dry using paper towels. This ensures the butter and spices stick to the chicken better.
In a small bowl, mix together the lemon pepper seasoning, lemon zest, garlic powder, onion powder, and salt. Apply this spice mixture liberally all over the chicken pieces.
In a large ovenproof skillet, melt the butter over medium-high heat. Add the chicken, skin-side down, and sear until the skin becomes crispy and golden brown. This should take about 4-5 minutes.
Flip the chicken, squeeze fresh lemon juice all over, and move the skillet into the preheated oven. The chicken should bake until it's cooked through and the juices run clear, about 25 minutes for chicken thighs or 18 minutes for chicken breasts.
Let the chicken rest for a few minutes before serving. Garnish with fresh parsley and extra lemon slices for a picturesque, flavor-packed main dish!
By following these steps, you can effortlessly whip up a delicious batch of lemon pepper chicken. Whether it's for a cozy weeknight dinner or a special occasion, this recipe will deliver a punch of flavor every time!
What Is Lemon Pepper Seasoning?
Lemon Pepper Seasoning is a vibrant blend that adds a burst of zestiness to your dishes. It's a simple yet powerful mixture that brings together the citrusy tang of dried lemon zest and the warm, spicy notes of cracked black pepper. This unique flavor profile makes it a popular choice for seasoning a variety of dishes, particularly chicken. Lemon Pepper Seasoning is readily available in grocery stores in the spice aisle, but you can also make it at home. Making your own allows you to control the balance of flavors according to your preference. It typically involves drying lemon zest until it loses its moisture and becomes brittle, then blending it with freshly cracked black pepper and salt. The result is a seasoning that delivers an exciting symphony of flavors to your palate—the zingy tang of lemon combined with the robust heat of pepper. It's this delightful fusion that makes our Lemon Pepper Chicken so irresistibly delicious.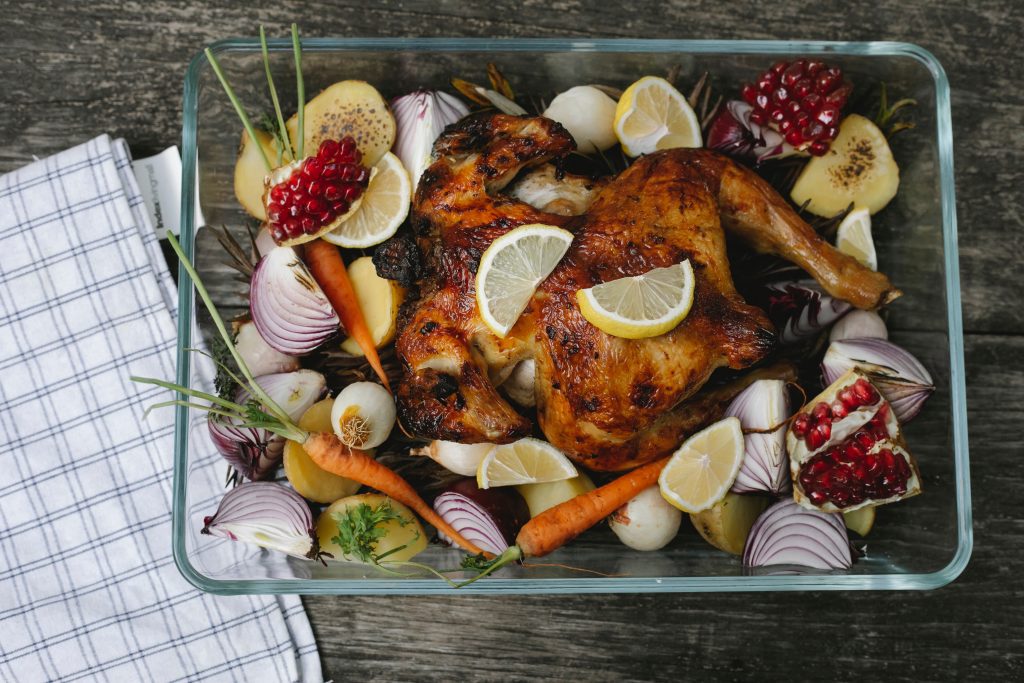 What To Serve With Lemon Pepper Chicken
Lemon Pepper Chicken is incredibly versatile and pairs wonderfully with a variety of side dishes. Whether you're looking for something light and refreshing or a hearty, comfort food-style side, there's something for everyone. For a light, summery meal, consider pairing your Lemon Pepper Chicken with a fresh, crisp salad or steamed vegetables. The bright, citrusy flavors of the chicken are a fantastic match for the crispness of fresh veggies. If you're in the mood for something more comforting, mashed potatoes or a creamy pasta dish can be an excellent choice. The richness of these sides beautifully balances the zingy flavors of the chicken. For a balanced meal, consider serving it with some roasted veggies and a side of brown rice or quinoa. The nutty flavors of these grains complement the tangy, spicy chicken perfectly. Don't forget a slice of crusty bread to mop up the delicious lemon butter sauce!
Conclusion
In conclusion, our Easy Lemon Pepper Chicken recipe is more than just an ordinary chicken dish. It's a celebration of vibrant, zesty flavors that tantalize your taste buds and leave you craving more. This recipe is all about the perfect union of fresh lemon and tangy pepper, creating a delicious main course that fits any occasion or mood. So why wait? Give this recipe a try and elevate your chicken game to a whole new level! If you're interested in more such delightful recipes, or want to explore the world of culinary arts further, we invite you to book a demo with Orderific. We are your one-stop solution for all things delicious!
FAQs
How does the combination of lemon and pepper elevate the flavor of chicken?
The tangy zest of lemon combined with the spicy heat of pepper brings out the chicken's natural flavors, creating a deliciously vibrant and well-rounded taste profile.
What cooking techniques best preserve the tenderness of lemon pepper chicken?
Proper marination and controlled cooking times and temperatures help maintain the tenderness of it.
How can lemon pepper chicken be incorporated into different dishes?
It can be used as a topping for salads, stuffed into wraps, or served over rice or pasta.
What types of seasonings pair well with lemon pepper chicken?
Seasonings like garlic, thyme, and rosemary pair well with lemon pepper chicken.