Exploring the intriguing effects of magic mushrooms? Lemon Tek is the right place! Discover the world of Lemon Tekking, a safe and efficient method to prepare and consume magic mushrooms. In this comprehensive guide, we'll walk you through each step, ensuring you're well-equipped to create your own Lemon Tek experience. This technique simplifies the process and guarantees the extraction of all the active compounds in your mushrooms.
We've got everything covered from essential ingredients to necessary equipment and even vital safety precautions. Prepare to delve into one of the most popular approaches to enjoying psilocybin mushrooms. Let's embark on this journey together!
What Is Lemon Tek and How Does It Work?
Lemon Tek stands out as a widely used technique for ingesting psilocybin mushrooms, renowned for its potential to heighten their effects. The process involves finely grinding dried mushrooms and immersing them in lemon juice for approximately 20 minutes. Devotees of this approach contend that it leads to a more potent experience and a quicker onset. While no scientific research yet substantiates these assertions, experts propose that the acidity of lemon juice could facilitate the conversion of psilocybin molecules into psilocin—the compound accountable for the mushrooms' mind-altering properties.
It's important to exercise prudence when considering Lemon Tek, as it can yield an intensified and swifter onset of effects, potentially overwhelming certain individuals. Thus, a measured approach is crucial, with the recommendation to begin with conservative doses if venturing into this method for the first time.
What Are the Benefits of Lemon Tek?
Lemon Tek, a method of consuming psilocybin mushrooms, is known to offer several potential benefits. However, it's important to note that scientific research in this area is limited. Some of the perceived benefits of Lemon Tek mushroom include:
Faster Onset: Lemon Tek is often reported to lead to a quicker onset of psychedelic effects compared to traditional ingestion methods. This rapid onset can provide a more immediate and intense shroom experience, which some users find appealing.
Increased Potency: Users of Lemon Tek frequently claim that the method enhances the potency of the psilocybin experience. The acidic nature of the lemon juice is believed to aid in the conversion of psilocybin into psilocin, potentially resulting in a more concentrated and impactful psychedelic experience.
Reduced Nausea: Psilocybin consumption can sometimes cause nausea and digestive discomfort. Advocates of Lemon Tek suggest that the method might mitigate this issue, as the acidic lemon juice could help break down compounds that contribute to stomach discomfort.
Shorter Duration: Some users believe that Lemon Tek leads to a shorter overall duration of the trip. This can appeal to those seeking a briefer psychedelic experience, allowing them to integrate the insights and effects more quickly.
Enhanced Visuals and Introspection: Due to the intensified effects of Lemon Tek, users often report enhanced visuals, introspection, and altered perceptions, which can contribute to a more profound and potentially transformative experience.
It's important to approach these potential benefits with caution and mindfulness. Lemon Tek's effects can be intense and overwhelming for some individuals, particularly those new to psychedelics or sensitive to rapid changes in consciousness.
Lemon Tek Dosage and Effects
The dosage and effects of Lemon Tek can vary based on individual factors such as tolerance, body weight, metabolism, and previous psychedelic experience. It's important to exercise caution and start with a conservative dosage, especially if you're new to psilocybin mushrooms or the Lemon Tek method. Here's a general guideline:
Dosage:
For beginners: Start with a low dose of around 1 to 1.5 grams of dried psilocybin mushrooms. The Lemon Tek method can intensify the effects, so even a smaller dose can lead to a potent experience.
For experienced users: If you're familiar with the effects of psilocybin and want to try Lemon Tek, you could start with a slightly higher dose, such as 2 to 2.5 grams.
Lemon Tek Process:
Grind the dried mushrooms into a fine powder.
Place the powdered mushrooms in a glass or container.
Squeeze enough fresh lemon juice to cover the powder. Use approximately one lemon per dose.
Stir the mixture and let it sit for around 20 minutes. Stir occasionally.
Consume the mixture, including any mushroom remnants.
Effects:
The Lemon Tek method is believed to lead to a more rapid onset of effects compared to traditional ingestion methods, usually within 15-30 minutes. The effects can include:
Intensified Perception: Visual and auditory perceptions may become more vivid, colors appear more vibrant, and sounds are more pronounced.
Altered Thinking: Thought patterns can become more introspective, abstract, and creative.
Emotional Changes: Emotions may be heightened, ranging from profound joy and awe to potential bouts of anxiety or confusion.
Enhanced Senses: Sensory experiences may become more acute, and users may report heightened sensitivity to touch, taste, and smell.
Ego Dissolution: Some users may experience a blurring of the boundaries between themselves and their surroundings, leading to a sense of unity or oneness.
Profound Insights: Users often report gaining insights into their own thoughts, emotions, and life experiences.
Always be prepared for the intensity of the effects, as Lemon Tek can lead to a more powerful experience compared to traditional consumption methods. Additionally, the duration of the trip can still vary, typically lasting around 4 to 6 hours, but individual experiences can differ.
Always prioritize safety and responsible use. If you're uncertain or new to psychedelics, consider having a sober and experienced trip sitter with you to provide support and guidance. As with any substance, know the legal status in your area and make informed choices regarding your health and well-being.
How To Make Lemon Tek With Magic Mushrooms or Truffles
Here's a step-by-step guide on how to make Lemon Tek with magic mushrooms or magic truffles:
Ingredients for Lemon Tek:
Dried magic mushrooms or truffles (desired dosage)
Fresh lemons (1 lemon per dose)
Equipment for Lemon Tek:
Grinder (coffee grinder) or mortar and pestle
Glass or container
Knife or lemon squeezer
Lemon Tek Directions:
Grinding the raw mushrooms: Begin by finely grinding your dried magic mushrooms or truffles into a powder using a grinder or mortar and pestle. Ensure the mushroom powder is consistent in texture.
Preparing the lemons: Squeeze the juice from one fresh lemon for each dose you intend to take. The acidity of the lemon is believed to aid in the conversion of psilocybin to psilocin.
Combining the ingredients: Place the powdered mushrooms/truffles into a glass or container. Pour the fresh lemon juice over the powdered substance, and ensure that it is fully covered. Stir the mixture thoroughly to evenly distribute the lemon juice.
Letting it sit: Allow the mixture to sit for about 15 to 20 minutes. Stir occasionally during this time. The acid in the lemon juice can expedite the conversion process.
Consumption: After the designated time, consume the entire mixture, including any psychedelic mushroom or truffle remnants. You might find it helpful to chase it with water or another beverage to mask the taste.
Does Lemon Tek Work With Lime?
Although Lemon Tek is conventionally carried out using lemon juice because of its acidic properties, some individuals have explored using lime juice as an alternative. Nonetheless, there is limited anecdotal data regarding the effectiveness of the Lime Tek approach in comparison to Lemon Tek. Should you decide to experiment with lime juice, you can adhere to the same instructions provided earlier, while replacing lemon juice with lime juice.
Important Considerations:
Dosage: Start with a lower dosage than you would with traditional ingestion methods, as Lemon Tek can intensify the effects.
Set and Setting: Ensure you're in a comfortable and safe environment with a supportive mindset and potentially a sober trip sitter if you're new to psychedelics.
Individual Reactions: Remember that individual reactions to psychedelics can vary significantly. Lemon Tek can potentially cause an intense experience.
Legal and Health Considerations: Know the legal status of magic mushrooms or truffles in your area and consider your health and any potential interactions with other medications.
As always, exercise caution, practice responsible use, and prioritize your well-being when engaging in any psychedelic experience.
Conclusion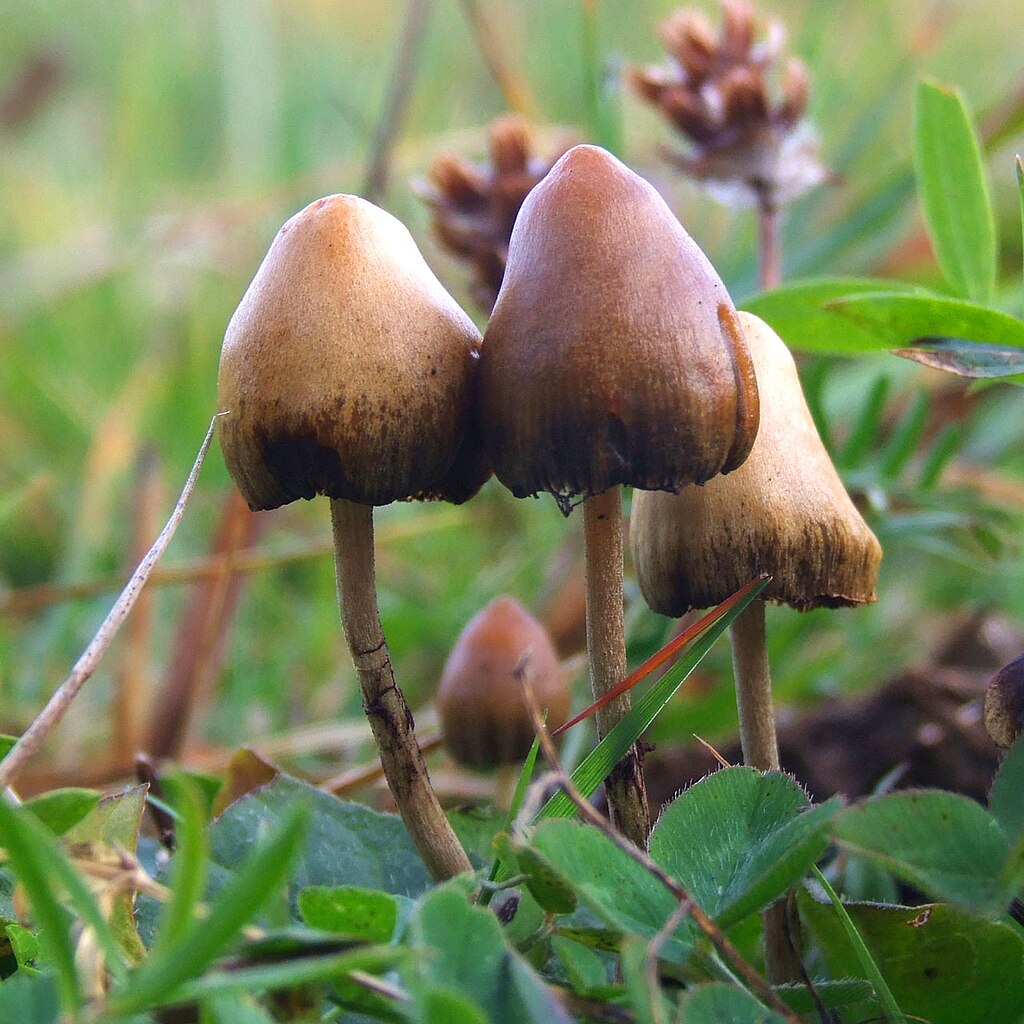 In summary, the Lemon Tek method offers an innovative approach to consuming psilocybin from magic mushrooms or truffles. It holds the potential to amplify the psychedelic encounter by intensifying its effect and expediting its onset. However, it's vital to recognize that these outcomes can differ significantly among individuals, and the technique should be approached with exceptional care, particularly by those new to it.
Legal considerations and health ramifications must also be taken into careful consideration before consumption. As with any psychedelic experience, responsible usage, appropriate dosing, a comfortable mindset and surroundings, and thorough readiness throughout the lemon tek duration remain paramount.
For further exploration of such distinctive and enlightening subjects, we encourage you to delve deeper into our collection of Orderific blogs. At Orderific, our commitment is to offer valuable content that informs, engages, and enlightens.
FAQs
What is everything to know about magic mushrooms?
Psilocybin mushrooms, commonly referred to as magic mushrooms, encompass a variety of fungi that possess psychedelic attributes. They bring alterations in perception and mood.
Is juice fasting good for fat loss?
Engaging in juice fasting may yield transient weight loss benefits, yet it's an unsustainable strategy for shedding fat and typically lacks effectiveness in sustaining weight management.
What are some potential side effects of Lemon Tek?
Some potential side effects of Lemon Tek include nausea, increased heart rate, altered perception, and in some cases, psychological distress such as paranoia or anxiety.
Is Lemon Tek safe for everyone?
No, Lemon Tek is not suitable for everyone. Individuals with mental health issues, heart conditions, or those who are pregnant should avoid it.