For countless people worldwide who love coffee, the aroma of brewing is more than just a pleasant scent—it's a symbol of a new day, a ritual, a promise of regained energy, and moments of tranquility ahead. The olfactory symphony of roasted beans grinding and hot water extracting the flavors is synonymous with morning rituals and sometimes even a beacon in the midst of a long afternoon.
Many claim that their day doesn't truly start until they've had that first sip. But what if, beyond just a daily ritual, one delves deeper into the realm of coffee, elevating that love to connoisseurship?
What Exactly is a Coffee Connoisseur?
A coffee connoisseur often likened to a wine aficionado, is someone who possesses a deep understanding, appreciation, and discerning palate for the complexities of coffee. But it's not just about being able to identify a good cup from a bad one. Let's brew up some insights:
Depth of Knowledge
More than casual sippers, connoisseurs have knowledge about the origins of beans, the differences in taste profiles from various regions, and the impact of specific growing conditions. Be it beans from the Ethiopian highlands, the volcanic soils of Central America, or the mountains of Colombia, each has its unique tale and taste.
Brew Mastery
Understanding and mastering various brewing techniques, from the precise pour-over method to the strong Moka pot brew, a connoisseur knows how different processes can emphasize particular flavor notes.
Sensory Skills
Like an artist discerning subtle hues or a musician detecting faint notes, a coffee connoisseur can identify and appreciate the subtle flavor undertones, aromatic notes, and mouthfeel of a brew. Is it fruity or nutty? Bright or mellow? These are the nuances a connoisseur discerns.
Continuous Exploration
The world of coffee is vast. New varieties, brewing methods, and innovations continually emerge. A connoisseur's journey is ongoing, always seeking out new experiences and knowledge.
Ethical Awareness
Many coffee connoisseurs also prioritize understanding where their coffee comes from, emphasizing ethical sourcing, fair trade practices, and sustainable farming. Being ethical helps you enjoy your coffee better!
In essence, to be a coffee connoisseur is to immerse oneself deeply into the world of coffee, moving beyond the surface and diving into its depths, appreciating its art, science, history, and the myriad flavors it offers.
Taste Every Different Kind of Coffee Drink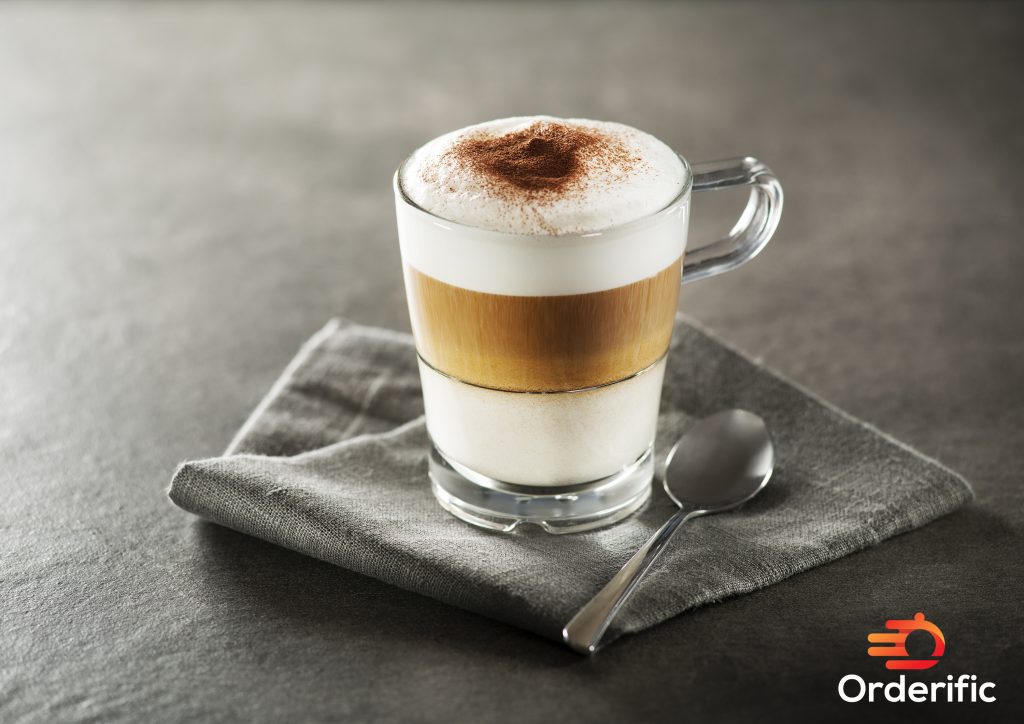 Ah, the beauty of coffee! It's not just about that warm mug in your hand or the aromatic scent wafting through the air—it's also about the journey of flavors your taste buds get to embark upon. And believe us, there's a vast ocean of coffee drinks to explore. If you're keen to deep dive into this world, here's a basic primer on some classic coffee beverages:
Espresso
This is where it all starts. A dense potion of pure coffee essence, the espresso is a concentrated coffee shot prepared by forcing hot water through finely ground coffee beans under pressure. It serves as the base for many other coffee drinks. Its robust and intense flavor is not for the faint-hearted but is a delight for those who appreciate a direct coffee kick.
Americano
Picture an espresso. Now, imagine it stretching its limbs in a bigger cup. That's an Americano for you—essentially an espresso diluted with hot water. This concoction delivers the depth of an espresso but with a lighter touch, making it more palatable for some.
Macchiato
The word 'macchiato' translates to 'stained' or 'spotted' in Italian. And that's precisely what this drink is—an espresso stained with just a spot of milk. This little addition softens the espresso's bite just a touch, making it a middle ground between an espresso and a cappuccino.
Cappuccino
For many, cappuccino is the embodiment of coffee perfection. One-third espresso, one-third hot milk, and one-third frothy foam—it's a harmonious blend of textures and temperatures. When sipped, the foam gives way to the rich and creamy mixture beneath, offering a multi-layered coffee experience.
Latte
If cappuccino is the balanced middle child, latte is its milk-loving sibling. It features one shot of espresso but is drowned in a generous amount of steamed milk, topped with just a thin layer of foam. The result is a milder, creamier concoction, often favored by those who love their coffee less robust.
Mocha
At the crossroads of coffee and dessert lies the mocha. A delightful union of espresso, steamed milk, and chocolate syrup, usually topped with a dollop of whipped cream. The addition of chocolate makes it a sweeter indulgence, ideal for when you want a treat to accompany your caffeine fix.
Whether you're a purist who enjoys the unadulterated taste of coffee or someone who loves to experiment, there's a coffee drink tailored for every palate. The adventure lies in sipping them all and finding your perfect brew. Ready for a coffee crawl?
Learn All the Ways to Brew Coffee
Coffee is an art form, a ritual, and a rich tapestry of flavors waiting to be explored. The way you brew your coffee can greatly influence its taste, texture, and aroma. Let's dive into the various brewing methods that have been embraced by coffee aficionados worldwide.
Pour Over Coffee
The pour-over method is about control and precision. Here, hot water is manually poured over coffee grounds. A steady hand and a gooseneck kettle often prove beneficial for this method. It allows water to pass through the coffee grounds at a consistent rate, extracting flavors evenly. The result? A clean, vibrant cup that showcases the bean's true character.
Press Method (French Press)
The French Press or press pot is a classic and straightforward way to make coffee. Coarse coffee grounds are steeped in hot water and then separated by pressing down a metal or nylon mesh sieve. This method gives a fuller-bodied brew, preserving essential oils and flavors that other methods might filter out.
Stovetop Method (Moka Pot)
Often associated with Italian culture, the Moka Pot brews coffee by passing boiling water pressurized by steam through ground coffee. It's not a true espresso, but it's strong and rich, and it can be the base for various coffee shop favorites.
Vacuum/Siphon
This visually dramatic method uses a siphon system where water is heated in the lower chamber, creating a vacuum that draws the water through the coffee grounds in the upper chamber. The resultant brew is clean crisp, and can be quite the conversation starter!
Percolator
A bit of a nostalgic method, the percolator brews coffee by cycling boiling brew through the grounds using gravity until the desired strength is reached. It gives a robust and hearty cup reminiscent of a bygone era.
Cold Brew
As the name suggests, this method involves brewing coffee with cold water over a prolonged period (typically 12-24 hours). This slow steeping process produces a coffee concentrate that's smooth, mellow, and less acidic than hot-brewed coffee.
Espresso
More than just a coffee type, espresso is a brewing method that forces a small amount of nearly boiling water through finely ground coffee beans. The process requires a special machine and results in a concentrated coffee shot, which serves as the foundation for many popular coffee beverages like lattes and cappuccinos.
Each of these brewing methods offers its own unique experience. By understanding and experimenting with them, not only do you get to savor different flavor profiles, but you also embark on a delightful journey through the vast world of coffee. So, why stick to just one when you can enjoy them all?
Conclusion
The world of coffee is expansive and enchanting, offering a myriad of experiences in every sip. It's not just a beverage; it's a tale of history, of distant lands, and of the passionate farmers who nurture every bean. As these beans travel from remote corners of the earth into our cups, they bring along stories of tradition, innovation, and artistry.
Each brewing method unlocks a new facet of the coffee's character, revealing nuances that might remain hidden otherwise. Cultures around the globe have embraced coffee, adding their own unique twists and traditions, creating a rich tapestry of flavors and rituals. For the aficionados, every cup is an invitation to a new adventure, a new story.
So, each time you hold that warm mug, know that you're not just savoring a drink but also partaking in a global legacy. For those who truly love coffee, the allure lies not just in its aromatic brew but in the endless journey of discovery, which is as captivating and rich as the beverage itself.
In case you want more content like this, visit Orderific right now!
FAQs
Why do humans love coffee so much?
The love for coffee can be attributed to its rich flavor, aroma, and the caffeine boost it provides. It's also a drink that fosters community and conversation.
Where is the best place to get a cup of coffee?
This varies based on personal preference. Some love artisanal coffee shops, others prefer established chains, and some find that home-brewed is the best.
Is it easy to prepare an Espresso at home?
Yes, it is easy to prepare an Espresso at home with instant options from brands like Nescafe.
What are the health benefits of drinking coffee?
Drinking coffee in moderation may offer health benefits such as improved alertness and reduced risk of certain diseases.