Loving Hut has carved a niche for itself in the world of vegan dining. It became synonymous with delectable and authentic plant-based cuisine. With its ever-evolving menu, it's no wonder that it's a favorite haunt for vegan aficionados. For those who haven't had the pleasure of dining here… They are yet to experience the zenith of vegan culinary artistry. 
Spread across multiple locations, each with its unique charm, Loving Hut beckons all – from seasoned vegans to curious food explorers. A visit here promises not just a meal, but a gastronomic journey. It will celebrate the richness and diversity of vegan flavors.
Our Philosophy: Why Loving Hut is a Haven for Vegans
Loving Hut isn't just a restaurant; it's a philosophy, a lifestyle, and a movement. Founded on principles of peace, harmony, and respect for all living beings, this establishment transcends the conventional dining experience. At its core, Loving Hut fervently believes in a compassionate world where animals and humans share space without exploitation or harm.
This vision reflects in every aspect of their operations. The meticulously curated menu is more than just a list of dishes; it's a tribute to the planet we call home, Mother Earth. Prioritizing sustainable and eco-friendly practices, each offering on the menu exemplifies the restaurant's dedication to ethical choices.
From sourcing to serving, the emphasis is on combining the purity of wholesome vegan ingredients with culinary expertise to create flavors that are as memorable as they are responsible. In a world increasingly conscious of ethical choices, Loving Hut stands as a beacon, inviting everyone to partake in a dining experience that's both delectable and in harmony with nature.
Appetizers to Die For: Top Picks from the Menu
Every great meal begins with an inviting appetizer, a teaser that sets the tone for the culinary journey ahead. At Loving Hut, the range of vegan starters is designed not just to whet one's appetite but to offer a glimpse into the world of rich, authentic, and sustainable vegan cuisine. Each appetizer is more than just a dish; it's a promise of what's to come. With a mix of traditional and innovative options, one is sure to embark on a flavorful voyage right from the first bite.
1. The Perfect Start: Signature Vegan Appetizers
Delving into the world of Loving Hut's starters, their signature vegan appetizers are the crown jewels. Crafted with precision and an unwavering commitment to veganism, these dishes stand out. Think of tofu skewers marinated to perfection, or fresh bell peppers stuffed with seasoned grains and veggies. Every bite is a delightful blend of textures and flavors, promising a culinary experience that's both authentic and innovative.
2. Small Plates, Big Flavors: More Appetizers to Savor
Beyond the signatures, the appetizer menu at Loving Hut is vast, offering small plates that pack a punch of flavor. From the crispy onion rings dipped in a vegan aioli to the light, airy, and crunchy vegetable tempura served with a tangy tamarind sauce, every option is a revelation. It's a testament to the restaurant's dedication to exploring the vast horizons of vegan cuisine, ensuring every diner finds something that resonates with their palate.
3. Vegan Comfort Food: Take on Classic Appetizers
Comfort food has a unique way of evoking nostalgia, and at Loving Hut, classic appetizers get a vegan twist without compromising on the comfort factor. Imagine the warmth of a bowl of mushroom soup, thickened with coconut milk, or the crunch of a veggie slider that tastes and feels just like the classics everyone loves. These dishes bridge the gap between traditional favorites and vegan must-haves, ensuring everyone, irrespective of their dietary choices, finds a piece of home on their plate.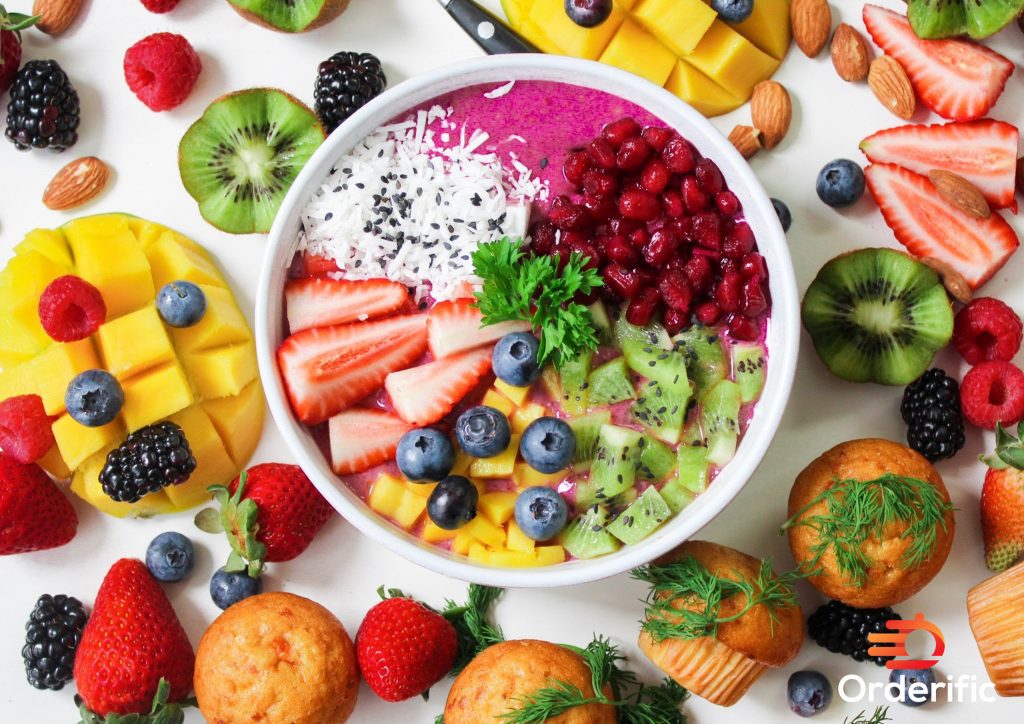 Main Course Delights: Vegan Dishes That Will Leave You Satisfied
Diving into the main course, one begins to truly appreciate the depth of vegan cuisine. At Loving Hut, the centerpiece of your dining experience is crafted to not just fill your stomach but also to satisfy your soul. With an eclectic mix of dishes, the main course menu is a testament to the versatility of plant-based ingredients. From time-honored classics to global flavors, each dish is a culinary masterpiece designed to tantalize taste buds and offer a memorable dining experience.
1. The Classics: The Best-Selling Vegan Entrees
The classics are timeless, and Loving Hut has elevated them with a vegan touch. Best-sellers like the tofu steak or the veggie stir-fry showcase the magic of turning simple ingredients into a symphony of flavors. These dishes, while rooted in tradition, carry the distinct Loving Hut twist, making them both familiar and refreshingly new.
2. International Flavors: Vegan Dishes from Around the World
The world is a melting pot of flavors, and Loving Hut brings them right to your plate. Whether it's the spicy allure of an African stew or the comforting embrace of an Italian vegan risotto, the international section is a journey through continents. Each dish is crafted with authenticity, ensuring that while the ingredients are vegan, the essence of each regional cuisine remains intact.
3. Vegan Comfort Food: Take on Classic Main Courses
Everyone has a dish that takes them back to cozy winter nights or sunny summer afternoons. Loving Hut's vegan comfort food section is a nod to such memories. With offerings like vegan shepherd's pie or the plant-based lasagna, these dishes offer the warmth of home with the promise of sustainability. Every bite is a blend of nostalgia and innovation, ensuring that while the heart finds comfort, the palate explores something new.
Sweet Endings: Desserts That Will Make You Fall in Love with Veganism
The allure of a sweet treat is universal, beckoning one and all to cap off a meal with a hint of sugar and a dash of indulgence. At Loving Hut, the dessert menu isn't just an afterthought but a celebration of vegan creativity. As each dessert is presented, diners are reminded that veganism isn't about restriction but rather about exploring new, delightful avenues. With a diverse range of offerings, these desserts are a love letter to every sweet tooth, promising an experience that's both delicious and ethically conscious.
1. Indulge in Vegan Desserts: The Top Picks from the Menu
For those who like to tread the royal path, Loving Hut offers signature desserts that have become fan favorites over time. From the rich, velvety vegan chocolate mousse adorned with fresh berries to the creamy vegan cheesecake that melts in your mouth, these top picks represent the pinnacle of vegan dessert artistry.
2. Sweet Treats for All: Vegan Desserts for Every Palate
Variety is, after all, the spice of life. The extensive dessert menu ensures that there's something for every kind of dessert lover. Light, airy sorbets bursting with natural fruit flavors for those who prefer a refreshing end to their meal or decadent vegan brownies for those who like their desserts rich and gooey. Each creation is a testament to the potential of plant-based ingredients to rival, if not surpass, traditional desserts.
3. Vegan Comfort Food: Take on Classic Desserts
Home is where the heart is, and Loving Hut understands that sometimes, the heart yearns for the comforting embrace of classic desserts. Whether it's a bowl of vegan rice pudding, fragrant with cinnamon, or a vegan apple pie with its flaky crust and spiced filling, these desserts transport one back to simpler times. Each bite is a harmonious blend of the past and the present, showcasing how classic recipes can be beautifully reimagined in the vegan paradigm.
Join the Vegan Movement: Tips for Transitioning to a Plant-Based Lifestyle
The tides are shifting. More and more people are being drawn to the vegan way of life, captivated by its ethical, environmental, and health benefits. Loving Hut, while renowned for its culinary masterpieces, also plays the role of a beacon, guiding those curious about this lifestyle change.
Embracing veganism is not just about altering one's diet but transforming one's entire perspective on food and its sources. The path might seem daunting initially, but with the right guidance, it becomes an adventure of discovery. Here's how Loving Hut suggests making the switch:
Educate Yourself: Dive into the world of veganism. Understand the reasons behind it – from the environmental benefits to animal welfare.
Nutritional Balance: Ensure a balanced diet by acquainting yourself with the nutritional profiles of grains, legumes, nuts, and vegetables. Knowing the protein content in lentils or the calcium in leafy greens can be empowering.
Experiment with Substitutes: Familiarize yourself with vegan alternatives. Whether it's almond milk for dairy, tofu for paneer, or flax seeds as an egg replacement in baking, there are countless delicious substitutes waiting to be explored.
Plan Ahead: As with any lifestyle change, preparation is key. Having a list of vegan recipes or knowing vegan-friendly restaurants in your area can make the transition smoother.
Join Vegan Communities: Whether online or offline, joining vegan groups can offer support, share experiences, provide recipes, and answer questions.
Stay Inspired: Remember the reasons for the change, be it for the environment, animals, or health. Keeping the purpose in mind can be a motivating factor on challenging days.
With these steps and the endless inspiration from places like Loving Hut, the journey to veganism becomes not just feasible, but also incredibly fulfilling.
Conclusion
Loving Hut emerges as a beacon in the culinary landscape, redefining what it means to embrace veganism. This establishment breaks the mold, showing that vegan cuisine goes beyond mere meat exclusion—it's a rich tapestry of flavors, textures, and aromas waiting to be explored. For the veteran vegan, it's a delightful affirmation, and for the intrigued newcomer, a captivating introduction.

Loving Hut goes beyond just food; it weaves an experience that not only excites the palate but also resonates deeply with one's values and conscience, creating a harmonious blend of taste and ethos.
In case you want more content like this, visit Orderific right now!
FAQs
Is Loving Hut a fully vegan restaurant?
Absolutely! Loving Hut takes pride in offering a 100% vegan menu, so you can rest assured there is no meat involved.
What types of cuisine does Loving Hut offer?
Loving Hut offers a diverse range of dishes inspired by global cuisines, all veganized to perfection.
Does Loving Hut have gluten-free options?
Yes, several dishes on the menu cater to those seeking gluten-free options, so those suffering from coelic disease are safe as well.
How does Loving Hut contribute to sustainability?
Beyond just vegan offerings, Loving Hut practices sustainable sourcing of ingredients and promotes eco-friendly practices in its operations.
Where are the Loving Hut locations located?
Loving Hut has various locations globally. For specifics, one would need to check their official website or local directories.