In a world where instant gratification often reigns supreme, there exists a haven where time, tradition, and skill blend seamlessly to create magic. That haven is Luca Pastry. Every item served speaks volumes of the meticulous craftsmanship and deep-rooted passion that go into its making. 
Here, pastries aren't just desserts. They're a cherished legacy, an art form that tantalizes the senses and narrates tales of generations.
Where is Luca Pastry Situated?
Nestled amidst the lively avenues of Ann Arbor, Luca Pastry shines bright, beckoning to those with a penchant for sweet indulgence. But its allure is more than just its strategic location. The very ambiance of Luca Pastry whispers tales of Italian craftsmanship. As you approach, the air gets rich with the heady scents of fresh goods. It's a clear indication of the authentic Italian baking magic happening within its walls.
It's this fusion of location and olfactory delight, combined with the promise of tasting age-old recipes and innovative creations, that magnetically pulls not just the residents of Ann Arbor but also curious tourists eager to discover and savor the famed Italian confections of Luca Pastry.
Origins of Luca Pastry
Behind the mouth-watering delicacies of Luca Pastry lies a tale drenched in passion, perseverance, and a profound love for Italian confectionery arts. The saga commenced in the bustling, eclectic neighborhoods of Ann Arbor. It was here that a dream began. A vision of crafting pastries so authentic, they would teleport one straight to the sunlit streets of Italy.
Each pastry, cookie, and cake crafted was not just food; it was a sentiment, a piece of art. With time, Luca Pastry's name became synonymous with excellence, drawing patrons far and wide. It wasn't just about the impeccable taste; it was also the essence of tradition, the nostalgia of old-world Italy, and the innovation of modern baking techniques that made them stand out.
As years rolled on, this dreamy venture transformed into an emblem of gourmet Italian pastries, with a promise to deliver a slice of Italy, with love and dedication, onto every plate they served.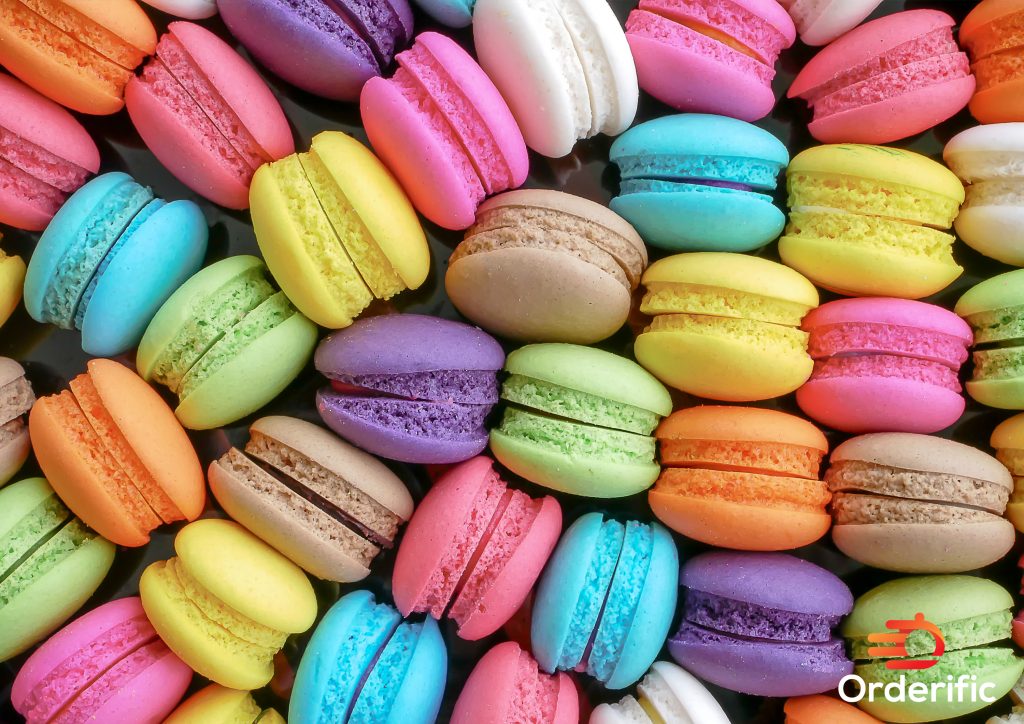 What Desserts Are Available at Luca Pastry?
Step into Luca Pastry, and one immediately faces a smorgasbord of sumptuous desserts, each telling its unique tale:
Pastry: At the heart of Luca Pastry lies its diverse array of pastries. From the decadent, creamy delights of traditional cannolis to the innovative, avant-garde renditions that infuse contemporary tastes with classic techniques, the choices cater to all palates.
Cookies: Imagine a mosaic of cookies, each intricately crafted. With a repertoire boasting over ten distinct varieties, these aren't just cookies; they are crunchy, chewy, sweet symphonies that sing a different tune with every bite.
Custom Cakes: Crafting dreams in the form of cakes, Luca Pastry ensures that you celebrate milestones, whether birthdays or weddings, with edible works of art. Each cake, an aesthetic and gastronomic spectacle, is a feast for both the eyes and taste buds.
Bread: Breads at Luca Pastry aren't mere accompaniments; they are the very essence of rustic Italian baking. Baked with passion and perfection, the aroma itself is a reminder of the quaint bakeries lining the streets of Italy, with every loaf and bun exuding warmth and tradition.
Ice Cream: In a nod to the endless Italian summers, Luca Pastry's ice creams are an ode to simplicity and flavor. Creamy textures coupled with rich flavors make them the quintessential refresher, a delightful respite from a sweltering day or a sweet ending to a meal.
Conclusion
Within the inviting walls of Luca Pastry, each dessert unfolds as a rich tapestry of flavors, histories, and emotions. More than just culinary creations, these are crafted tales that whisk you away to the picturesque lanes of Italy. Here, under golden sun rays, age-old recipes have been whispered from one generation to the next, encapsulating the very soul of its people.
Every morsel resonates with tales of tradition, love, and passion, making every bite an immersive experience. Whether it's a fleeting desire for an Italian escapade or the yearning for a cherished memory, Luca Pastry ensures that with each taste, you're transported, embraced, and cherished in the warm folds of Italian tradition.
In case you want more content like this, visit Orderific right now!
FAQs
What is the best seller of Luca Pastry?
Among a myriad of choices, certain delicacies have garnered a cult-like following. But the true magic? Discovering a personal favorite.
Do they have an option for Home delivery?
Absolutely! Every dessert, delivered to your doorstep, ensuring you don't miss out on any sweet moments.
Where can I find Luca Pastry near me?
With its growing popularity, Luca Pastry has extended its reach. A quick inquiry or an online search can guide you to the nearest outlet.
Are there any other branches of Luca Pastry?
Indeed, from its humble New York origins, Luca Pastry has expanded, marking its sweet presence in multiple locations, each echoing the same commitment to quality and tradition.