Nestled in the heart of New York City's bustling Financial District, you'll find an oyster of maritime delight – Luke's Lobster Fidi. It's more than just a restaurant; it's an invitation to a sea-to-table experience unmatched in its authenticity. You embark on a culinary voyage with every bite of their fresh, sourced lobster rolls. The sweet, succulent lobster meat, slathered in lemon butter and secret spices, dances on your tongue while the soft, warm roll cradles it like a sea shell. Whether you're a seasoned New Yorker or a visitor to South William Street, Luke's Lobster Fidi is a destination to savor. The journey doesn't end with Lobster: crab, shrimp, and clam chowder await, offering a full spectrum of seafood splendor. Dive in; your nautical adventure begins here.
Unveiling the Origins and Rich History Behind Luke's Lobster
The fascinating history of Luke's Lobster stretches back to 2009 in the throbbing heart of New York City. There, Luke Holden, a third-generation lobsterman from Maine, launched a humble lobster roll shack. A testament to his deep-rooted love for the family trade and a venture to satiate his longing for authentic, high-quality Maine lobster rolls.
Partnered with Ben Conniff, the duo fuelled their dream with a dedication to quality, sourcing from fishermen they knew and trusted via Luke's father, Jeff—a seafood magnate in his own right. This unwavering commitment to authenticity quickly earned them a loyal following, prompting the launch of ten additional shacks across the city.
In 2013, the entrepreneurial team elevated their trade to new heights, establishing their own seafood purchasing and production business in scenic Saco, Maine. This venture marked a significant milestone, transforming Luke's Lobster into a vertically integrated company. The essence of this integration was the seamless journey from dock to plate, championing the fresh, flavorful seafood that has become synonymous with Luke's Lobster name.
2018 saw Luke's Lobster venture into the branded grocery market, introducing flash-frozen lobster meat, tails, and delectable seafood meals in grocery stores nationwide. As the world grappled with the unprecedented challenges of 2020, Luke's Lobster rose to the occasion, creating an online market to deliver fresh seafood from Maine to doorsteps nationwide.
Luke's Lobster shacks in ten US states, Japan, and Singapore today. Despite their exponential growth, they remain firmly rooted in their core values, retaining a small family business mindset. Their commitment to stakeholders over profits is reflected in their Certified B Corp status, a shining beacon of their enduring ethos.
Luke's Lobster's Succulent Iconic Lobster Rolls
What could be more quintessentially New York than the bustle of South William Street? Amidst the commotion, one finds the jewel that is Luke's Lobster Fidi. A gastronomic delight awaits in this charming corner – the iconic lobster roll.
Now, imagine this: Sweet, succulent lobster meat, fresh from the sea, enveloped in a warm, buttery roll. An explosion of flavors, textures, and aromas envelops your senses, transporting you to the serene shores of Maine. The lobster roll is an ode to culinary craftsmanship and is expertly seasoned with secret spices. A hint of lemon butter adds the perfect tang, accentuating the Lobster's freshness.
You take a bite. The soft roll cradles the tender Lobster, creating a symphony of taste and texture. With each bite, you experience an intimate connection to the sea and its bounty. This isn't just lunch; it's an encounter with the soul of the sea, a journey from the ocean's depths to your plate.
Whether paired with a crisp beer or savored on its own, the lobster roll is a testament to Luke's Lobster's dedication to authenticity. A visit here isn't simply a meal; it's a maritime voyage, a flavorful exploration of the best seafood offers. Savor the experience. Remember the taste. Luke's Lobster Fidi awaits your return.
Sides and Soups: Perfect Complements to the Seafood Feast
At Luke's Lobster Fidi, the sides and soups are not mere accompaniments but integral parts of the seafood feast. Imagine starting with a bowl of their clam chowder, creamy, rich, and brimming with the taste of the ocean. The satisfying warmth of the soup, coupled with the subtle hint of fresh herbs, sets the stage for an unforgettable maritime culinary journey.
Then, let the coleslaw surprise you. Crunchy cabbage and carrots are tossed in a tangy, refreshing dressing, offering a crisp counterpoint to the rich seafood. It's a symphony of textures, a medley of flavors designed to delight the senses.
Pay attention to the chips. Made in-house, each chip is a perfect balance of crunch and salt, drawing out the subtleties of the Lobster's flavor. And if your taste buds crave more, try the lobster bisque, a decadent, flavorful dive into the very essence of Lobster.
Finally, end your meal on a sweet note with their homemade cookies. Soft, chewy, and irresistibly delicious, these cookies are the perfect finale for your sea-to-table experience.
At Luke's Lobster Fidi, every bite, every sip, is a celebration of seafood. It's not just a meal, it's an adventure. So why wait? Your table at South William Street is ready and waiting for your arrival.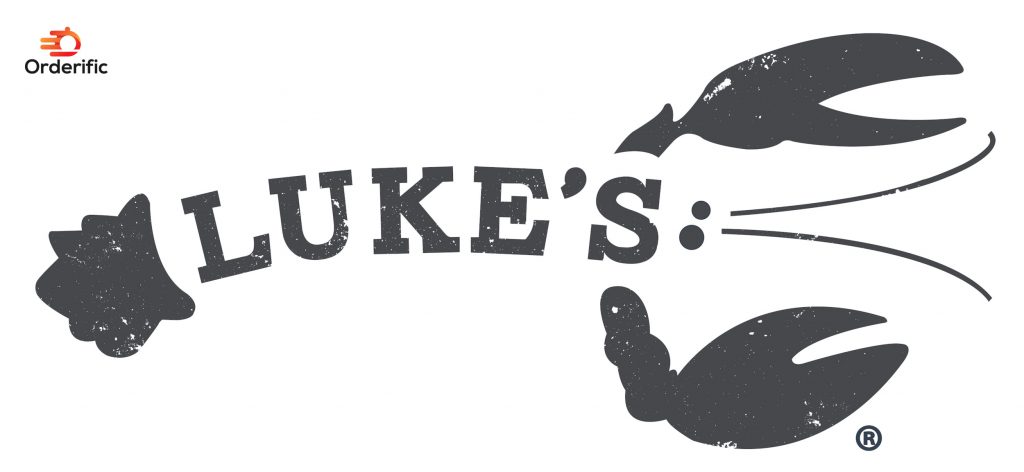 Beyond FiDi: Experience Luke's Lobster Across New York City
From the quiet charm of the Upper West Side to the vibrant energy of the East Village, Luke's Lobster's nautical delights beckon from every corner of New York City. Imagine indulging in a lobster roll while basking in the artistic ambiance of the East Village, the Lobster's fresh flavors mirroring the neighborhood's creative spirit. Or you'd prefer to savor their seafood splendor amidst the historic brownstones of the Upper West Side, where the classic meets the culinary.
On Staten Island, Luke's Lobster transforms lunch into a maritime feast, the taste of the sea blending seamlessly with the island vibe. Each location brings its unique essence to the table, all united by Luke's Lobster's unwavering commitment to freshness and authenticity. So why limit yourself to just one?
Embark on a culinary tour of New York City, guided by the succulent allure of Luke's Lobster's seafood offerings. Savor the differing atmosphere of each neighborhood, and let the city's diverse pulse enhance your sea-to-table experience. Whether you're a lifelong New Yorker or a first-time visitor, Luke's Lobster offers the opportunity to explore the city in a whole new way.
Let Luke's Lobster be your compass in this gastronomic journey across New York City. Every bite is a voyage, every location a new adventure. The journey is just beginning. Are you ready to set sail?
Showcasing Luke's Lobster FiDi's catering services for special events
Transform your special gatherings into an extraordinary seafood fest with Luke's Lobster Fidi's catering services. Picture this: freshly caught, succulent Lobster, crab, and shrimp prepared to perfection, delivered directly to your event. Each dish is a testament to their sea-to-table ethos, carrying the crisp, salty taste of Maine's cold waters to your New York celebration. The famed lobster rolls, seasoned with secret spices, will delight your guests, creating a symphony of flavor with every bite. Add to this a variety of sides – from their delectable clam chowder to crispy, homemade chips, and a gastronomic spectacle unfolds. The versatility of Luke's Lobster Fidi's catering services is commendable, catering to various dietary preferences and event sizes. To further elevate the experience, every morsel is prepared with love, skill, and dedication. The result? A culinary experience that engages the senses while connecting people through the shared love of seafood. Choose Luke's Lobster Fidi for your next event and embark on an unforgettable culinary voyage. Because at Luke's, every event is not just a gathering but a celebration of maritime culinary excellence. So why wait? Let Luke's Lobster Fidi turn your next event into a gastronomic adventure that your guests will remember.
Enjoy the Customizable Menu Offer
At Luke's Lobster Fidi, the indulgence is not just in the food but in the freedom to curate your culinary journey. Imagine creating a personalized menu, one that caters to your unique palate. Start by choosing the hero of your feast. Will it be the succulent lobster roll or the rich, flavorful crab? Perhaps the tender, juicy shrimp calls to you. Next, pair your choice with their signature sides, each a masterpiece in its own right. The crunch of the chips, the tangy freshness of the Coleslaw, or the creamy richness of the clam chowder are all waiting to enhance your chosen delicacy.
To finish, why not add a touch of sweetness to their homemade cookies? Each bite, soft and chewy, is the perfect end to your customized culinary adventure. With Luke's Lobster Fidi's customizable menu offer, dining becomes an immersive experience, a journey that you get to design. It's not just about savoring the flavors; it's about crafting an experience that is authentically yours. So why wait? Step into Luke's Lobster Fidi. The freedom to create your perfect seafood feast awaits. Your culinary canvas is ready. All it needs is your touch.
Conclusion
In the city's heart, Luke's Lobster Fidi offers a meal and a captivating culinary voyage. Every bite of their fresh, perfectly seasoned seafood delights vividly depicts their sea-to-table ethos. Amidst the city's hustle, it's a haven where the flavors, the ambiance, and the warm, friendly service come together in a symphony of sensory pleasure. But the experience continues beyond there. With Orderific, enhancing your customer journey has never been easier. From increasing revenue and decreasing operational costs to tailoring marketing strategies, Orderific lets you focus on what truly matters – the customer. Like Luke's Lobster Fidi, it's about crafting an unforgettable experience. Embrace the future of dining with Orderific. Schedule a FREE DEMO today. Let's make life easier together.
FAQs
What makes Luke's Lobster FiDi unique?
Luke's Lobster FiDi is unique for its fresh, sourced seafood, sea-to-table ethos, and warm, inviting maritime atmosphere.
Where does Luke's Lobster source its seafood from?
Luke's Lobster sources its seafood directly from Maine, ensuring fresh, sustainable, and top-quality products for their customers.
What are the must-try dishes at Luke's Lobster FiDi?
The must-try dishes include the iconic Lobster Roll, creamy Clam Chowder, homemade Chips, and their refreshing Coleslaw.
Can I host private events or parties at Luke's Lobster FiDi?
Yes, Luke's Lobster FiDi offers catering services for private events, ensuring a memorable seafood feast for your guests.