Transportation has truly transformed in the age of ride-hailing apps. Among them, Lyft gift cards stand tall, ensuring reliable and convenient rides at the tap of a screen. But have you considered gifting someone the freedom of movement?
Enter Lyft gift cards – the perfect solution to giving rides to friends, family, or even yourself. Be it birthdays, holidays, or simply a token of appreciation; these cards spell out convenience and thoughtfulness. Dive in to explore everything there is to know about these handy cards!
What Information Does the Complete Guide to Lyft Gift Cards Provide?
Navigating the realm of Lyft gift cards can seem daunting, but with the right guide, everything becomes crystal clear. This comprehensive guide illuminates all aspects, ensuring that whether you're a buyer, a recipient, or just someone curious about the process, you'll have all your questions answered. Let's unpack this:
Basics First: The guide kickstarts with a primer on what Lyft gift cards are and their main purpose. How do they stand out from regular payment methods?
Acquisition: Where and how can these cards be purchased? From online platforms to physical stores, understand every avenue available.
Activation and Use: Once you have the card, how do you activate it? Learn the steps to integrate the gift card into your account seamlessly, ensuring it's ready for your next ride.
Gifting Process: If you're thinking of presenting a Lyft gift card to someone, understand the steps involved, from selecting the right amount to adding a personal touch with a special message.
Balance Check: How does one keep track of the remaining amount on the gift card? This segment provides a step-by-step method to check your balance.
Limitations & Restrictions: Every card comes with its own set of rules. Dive deep into any restrictions, expiration details, and other nuances associated with the Lyft gift card.
Troubleshooting: It's not uncommon to face issues or have questions. This section will cover frequently encountered problems and their solutions, ensuring a smooth experience.
What Are the Reasons to Consider Buying a Lyft Gift Card?
Ah, Lyft gift cards, the unsung heroes of the modern urban transportation scene. They're more than just another payment method; they're gateways to convenience, flexibility, and thoughtful gifting. But what truly makes them worth considering? Here's a dive into some compelling reasons:
Ultimate Gifting Convenience: Struggling with gift ideas? A Lyft gift card is a versatile and universally appreciated present, perfect for birthdays, holidays, or any special occasion. It's the embodiment of the adage – "Everyone needs to get somewhere!"
Budget-Friendly Rides: Planning a budget for the month? Preloading a Lyft gift card can help keep track of transportation expenses, ensuring you stay within set limits.
Safety First: Concerned about the safety of a loved one during late nights? A Lyft gift card ensures they always have a reliable and paid-for means to get home.
No Need for Cash or Cards: Forget the hassle of fumbling for credit cards or cash. Having a preloaded Lyft gift card on the account means swift, cashless, and seamless transactions every time you book a ride.
Perfect for Tourists and Travelers: Know someone visiting your city or a frequent traveler? It is an excellent way to ensure they always have a trusted transportation method at their fingertips, without dealing with unfamiliar local transport systems.
Corporate Gifting: Businesses can consider Lyft gift cards as incentives, bonuses, or even as a transportation allowance for their employees.
Special Promotions: Occasionally, purchasing or receiving these gift cards might come with special offers or promotional deals, giving you a bit more bang for your buck.
Eco-friendly Option: Encourage a friend to ditch their car for a day and opt for a ride-sharing service, reducing their carbon footprint.
Guaranteed Ride: In situations where one's primary payment method fails, having a Lyft gift card balance can be a lifesaver, ensuring uninterrupted service.
Where Can I Purchase a Lyft Gift Card?
For anyone looking to hop onto the Lyft gift card train, there are multiple avenues to snag one of these golden tickets to hassle-free transportation. Whether you're buying for yourself or gifting a loved one, here's a comprehensive guide to getting your hands on a Lyft gift card:
Directly from Lyft: The most straightforward way to purchase is directly through the Lyft app or the official Lyft website. Once purchased, the gift card can be emailed directly to the recipient or even sent to oneself.
Retail Partners: Lyft has partnered with various retail stores, making their gift cards readily available at popular locations. Stores such as Best Buy, supermarkets, and others often carry them.
Online Retailers: Renowned online marketplaces, like Amazon, also list Lyft gift cards among their inventory. One can purchase either digital or physical gift cards based on preference.
Gift Card Platforms: Websites specializing in selling gift cards for various brands often feature Lyft among their options. Such platforms may also provide offers or discounts, especially during festive seasons.
Corporate/Bulk Purchases: For businesses looking to buy in bulk, Lyft offers a corporate portal. This option is ideal for companies wishing to gift their employees or clients.
Special Promotions: Keep an eye out for special promotions run by Lyft or its partners. Sometimes, they might offer discounted gift cards as part of a larger promotion or package deal.
E-Gifts: If physical cards aren't your thing or you're pressed for time, opt for e-gift cards. They offer the same value and convenience, sans the wait or the plastic.
Local Events or Collaborations: In some cities, Lyft may partner with local events, festivals, or businesses for special promotions where gift cards might be available as prizes or giveaways.
How Do I Use a Lyft Gift Card for Rides?
Utilizing a Lyft gift card to pay for rides is a simple, efficient process. Whether you've received it as a thoughtful present, earned it through a promotion, or bought it as a treat for yourself, it can be your passport to seamless rides. Here's a step-by-step guide on how to use it:
Redeem the Card:
Before using the gift card for rides, you must redeem it. To do so:
Open the Lyft app and go to the main menu.
Tap 'Promos' in the left sidebar.
Enter the unique gift card code provided on the card or in the e-gift card email.
Once redeemed, the card value gets added to your Lyft account, ready to be used for future rides.
Setting Gift Card as the Default Payment:
When the gift card has been successfully redeemed, the app automatically sets it as the default payment method. This ensures that the next ride you take will be charged to the gift card balance first.
Monitoring Balance:
Curious about how much balance is left after a few rides? The remaining amount can be easily viewed under the 'Payment' section in the app. This helps in planning rides and understanding if an additional payment method is needed.
Multiple Payment Methods:
If a ride's cost exceeds the gift card balance, the remaining amount will be charged to the backup payment method set in the account, like a debit card, credit card, or another promo code.
Exclusively for Rides:
While the Lyft gift card is versatile, remember that its balance can only be used for rides and not for other goods, services, or tips unless specified otherwise. This is important info for all shopaholics!
Duration:
One of the advantages of a Lyft gift card is that it typically doesn't have an expiration date. Hence, it provides flexibility to use it whenever one wishes. However, always check the terms just in case.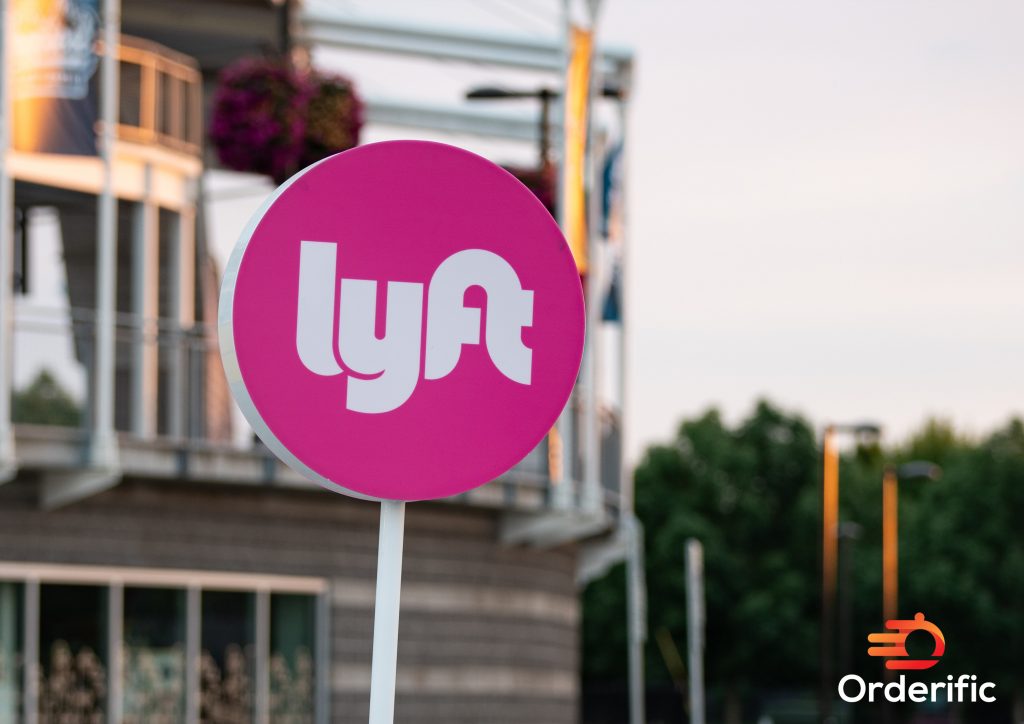 What Is the Process for Sending a Lyft Gift Card to Someone?
Gifting it is a delightful gesture, whether you're looking to make someone's commute easier or just wish to offer a thoughtful present. It's more than just a card; it's a ticket to hassle-free rides, a gift of convenience. The process of sending it is as smooth as a ride itself. Here's a comprehensive guide:
Choose Your Platform:
Start by visiting the official Lyft website or accessing the app on your smartphone. Lyft has made purchasing and sending these presents quite intuitive, both on desktop and mobile platforms.
Navigate to 'Gift Cards':
Once on the platform, search for the 'Gift Cards' option, usually located in the menu or footer. Once you get to this option, you will be greeted with many options to choose from, but each and every option includes the gift card, be it for you or for someone else.
Personalize the Gift:
Select the desired amount you wish to gift. Some platforms may allow you to enter a custom amount. Choose a theme or design for the digital gift card that fits the occasion – be it birthdays, holidays, or a simple 'thank you'. Add a personal touch by including a heartfelt message.
Recipient's Details:
Enter the recipient's email address where the digital gift card will be sent. Double-check to ensure it's accurate; you wouldn't want your gift going astray!
Some platforms might also ask for the recipient's name for added personalization.
Choose a Delivery Date:
One of the standout features when sending a Lyft gift card is the ability to schedule its delivery. Whether you want it sent instantly or on a specific date – perhaps a birthday or anniversary – you're in control.
Proceed to Checkout:
With the details filled out, proceed to checkout. You can usually pay via credit card, debit card, or any other accepted online payment method. Please check your preferred method of payment to avoid any unpleasant surprises.
Confirmation:
After purchase, a confirmation email will be sent to you, and the digital gift card will be dispatched to the recipient on the chosen date. The recipient will receive an email with the gift card code and redemption instructions, ensuring they can start using it right away.
Winding Up!
Gifting a Lyft gift card, whether to a childhood friend in New York or a family member planning a special night out, is more than just a token – it's sharing the convenience and care. The streamlined process ensures that from choosing to sending, every step is as delightful as receiving the gift itself. So, the next time you're pondering over the perfect present, why not make someone's ride a little brighter with a Lyft gift card?
Lyft gift cards are more than just a payment method; they're an experience, an expression of care, and a gateway to convenience. Whether you're a frequent rider, looking for the perfect gift, or seeking safer payment methods, these cards tick all the boxes.
So, why wait? Hop on to the Lyft journey and make travel more enjoyable and hassle-free!
In case you want more content like this, visit Orderific right now!
FAQs
How do Lyft gift cards work?
Lyft gift cards, when purchased, come with a unique code. This code, when added to a Lyft account, provides a balance that can be used for rides.
Can I use a Lyft gift card for any type of ride?
Yes, the balance from the gift card can be applied to any type of Lyft ride, depending on the available balance.
Are Lyft gift cards transferable or refundable?
Lyft gift cards are non-transferable and non-refundable. They can only be used by the account they're added to.
Do Lyft gift cards have an expiration date?
Typically, these do not have an expiration date. However, always check the terms and conditions during purchase.
Can I use a Lyft gift card with other payment methods?
Yes, if your ride cost exceeds the card balance, the remaining amount can be paid using the default payment method on your account.