Introduction
Welcome to Main Street Bistro, a beloved culinary gem nestled in the heart of New Paltz, New York. This New American restaurant has become a local favorite, offering classic American comfort food with a contemporary twist. The Bistro's menu, a testament to time-honored recipes, offers everything from heartwarming mashed potato dishes to delectable cookies that locals love.
Step inside, and you're instantly enveloped by the enticing aromas of garlic and butter wafting from the kitchen. The Bistro stands out among nearby restaurants, committed to using only the finest quality, trusted ingredients. Think fresh tomatoes, red onion, and cheddar cheese in their salads and home fries made from scratch that are simply unforgettable.
A Tour Of Main Street Bistro's Menu: Classic Dishes With A Modern Twist
Visiting Main Street Bistro, located on the main street in the heart of New Paltz, New York, is akin to stepping back in time, yet with a modern flair that invigorates the culinary experience. The Bistro offers a variety of dishes, each showcasing the essence of classic American comfort food while adding a unique twist that tantalizes the palate. Their food is more than just a meal; it's a fusion of tradition and innovation that leaves you wanting more.
The restaurant's menu proudly showcases its breakfast, lunch, and dinner options, each dish prepared with the freshest and finest quality ingredients sourced from trusted local suppliers. Their mashed potato, an all-time favorite entree, is like a warm hug on a plate, made with creamy butter, sour cream, and a sprinkle of cheddar cheese. It's a delicious homage to time-honored recipes that resonate with locals and tourists alike.
When it's time for dessert, the cookies from Main Street Bistro are the talk of the town. Baked from scratch, these cookies are the epitome of comfort food and are a must-try for anyone visiting New Paltz. They perfectly round off the culinary journey through time that Main Street Bistro offers.
At Main Street Bistro, there is more than just delicious food. It's about the love for food, the passion for quality, and the joy of sharing a meal. Whether you're visiting for a quick lunch, a leisurely brunch, dinner, or an event, you're sure to enjoy the Bistro's unique blend of classic and contemporary American cuisine.
Main Street Bistro's Commitment To Locally-Sourced, Seasonal Ingredients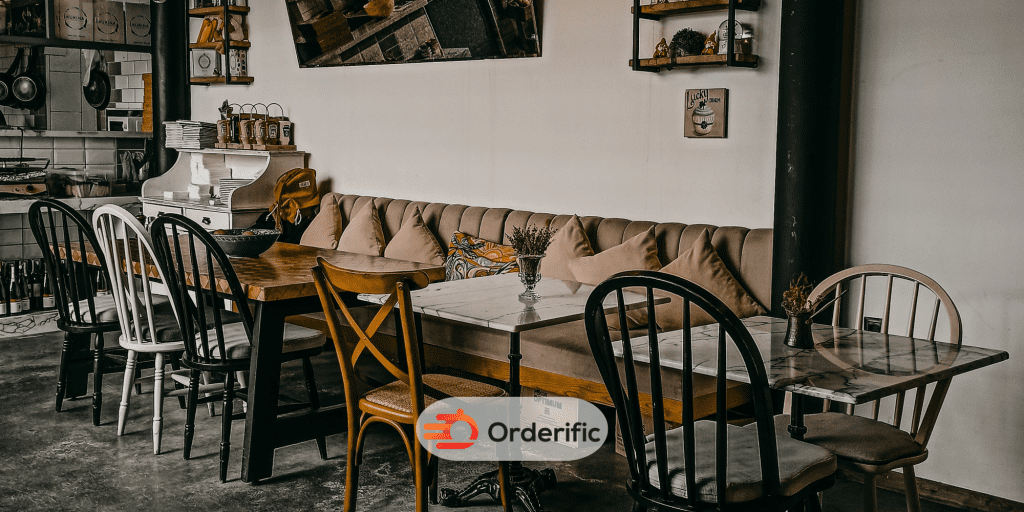 Main Street Bistro, known for its enchanting fusion of traditional and modern cuisine, carries a firm commitment to locally sourced, seasonal ingredients. This dedication to quality is reflected in every dish prepared in their kitchen, ensuring freshness and supporting local farmers at the same time. By fostering strong relationships with these suppliers, the Bistro ensures that each meal bursts with robust flavors and wholesome goodness. It's a culinary journey down memory lane that not only satisfies your taste buds but also benefits the local community.
The Ambiance Of Main Street Bistro: A Cozy And Inviting Atmosphere
Upon entering Main Street Bistro, you're greeted with a warm, inviting ambiance that beautifully complements its culinary offerings. The interior, with its tastefully muted colors, vintage decor, and cozy seating arrangements, exudes an atmosphere of comfort and nostalgia. Its casual yet classy vibe makes it the perfect setting for a family dinner, a get-together with friends, or a romantic date. The friendly staff, buzzing with genuine hospitality, further enhances the delightful dining experience at the Bistro. Come and immerse yourself in the heartwarming experience that is the Main Street Bistro.
Main Street Bistro's Catering Services: Perfect For Any Occasion
Main Street Bistro also stands out with its impeccable catering services, perfect for any occasion. Whether it's a birthday, a corporate event, or a wedding, Main Street Bistro ensures a memorable culinary experience. With a menu that seamlessly blends traditional and modern American cuisines and an unwavering commitment to quality and locally sourced ingredients, each catering event is a nod to the classic, heartwarming American dining experience that the Bistro is beloved for. So why wait? Make your next event unforgettable with Main Street Bistro's exceptional catering services.
Main Street Bistro's Bar: A Selection Of Fine Wines And Craft Cocktails
A visit to Main Street Bistro's bar is the perfect capstone to a culinary journey. The bar, like the restaurant, is a blend of the old and the new. Here, one can indulge in an impressive selection of fine wines sourced from both local and international vineyards. For those who prefer a cocktail, the Bistro offers an array of craft concoctions, expertly mixed and beautifully presented. From the robust, full-bodied reds to the crisp, refreshing cocktails, every sip promises a delightful experience, making it a must-visit for every wine and cocktail enthusiast.
Specials And Promotions At Main Street Bistro: How To Get The Best Deals
Main Street Bistro is always buzzing with exciting offers and special promotions, providing customers with an exceptional culinary experience at great value. From seasonal specials that highlight the freshest local produce to happy hour deals at their well-stocked bar, there's always something to look forward to. To stay updated on the latest promotions and get the best deals, customers are encouraged to follow Main Street Bistro on their social media platforms or sign up for their newsletter. These specials not only offer great savings but also provide the perfect opportunity to explore the diverse and delectable food and drink menu at Main Street Bistro.
Conclusion
In summary, Main Street Bistro is more than just a restaurant – it's a culinary destination that promises an unforgettable experience. Combining the charm of classic American cuisine with a contemporary spin, the Bistro serves up an array of mouthwatering dishes prepared with fresh, locally sourced ingredients. From the warm, nostalgic ambiance to the friendly and hospitable staff, your every visit promises to be a delightful journey through time. Most importantly, the Bistro's commitment to quality and its strong local ties make it a proud and cherished part of the New Paltz community. With its seamless melding of the old and the new, Main Street Bistro is truly a treasure of New Paltz. So why wait? Come and embark on your own culinary journey and experience the magic that is Main Street Bistro. To schedule a demo at Orderific, please click here.
FAQs
What is Main Street Bistro?
It is a popular restaurant in New Paltz, New York, known for its classic American cuisine with a modern twist.
Where is Main Street Bistro located?
They are located in the heart of New Paltz, New York.
What type of cuisine does Main Street Bistro serve?
They serve classic American cuisine with a modern twist.
Does Main Street Bistro have vegetarian or vegan options?
Yes, They offer both vegetarian and vegan options.