Introduction
Welcome to Māla Ocean Tavern, an oceanfront restaurant nestled in the heart of Maui, a haven for food enthusiasts seeking to elevate their dining experience. Our oceanfront location isn't just a title; it allows our guests to enjoy their delicious meals with a breathtaking sunset view, a treat for both the palate and the eyes. Renowned Chef Alvin Savella, lovingly known as the 'Kitchen Assassin', crafts every dish with precision, creating a harmonious fusion of Pacific Rim flavors and locally-sourced ingredients.
From our popular seafood offerings such as the Ahi Bruschetta and Mahi Mahi, to the unique blends of our '3-10 Happy Hour', every bite is a testament to our commitment to culinary excellence. Yet, the Māla experience extends beyond just food. It's the friendly service, the aloha spirit, and the joy of sharing a meal with loved ones in a setting that's as beautiful as the town of Maui itself.
Embarking On A Culinary Journey: Māla Tavern Experience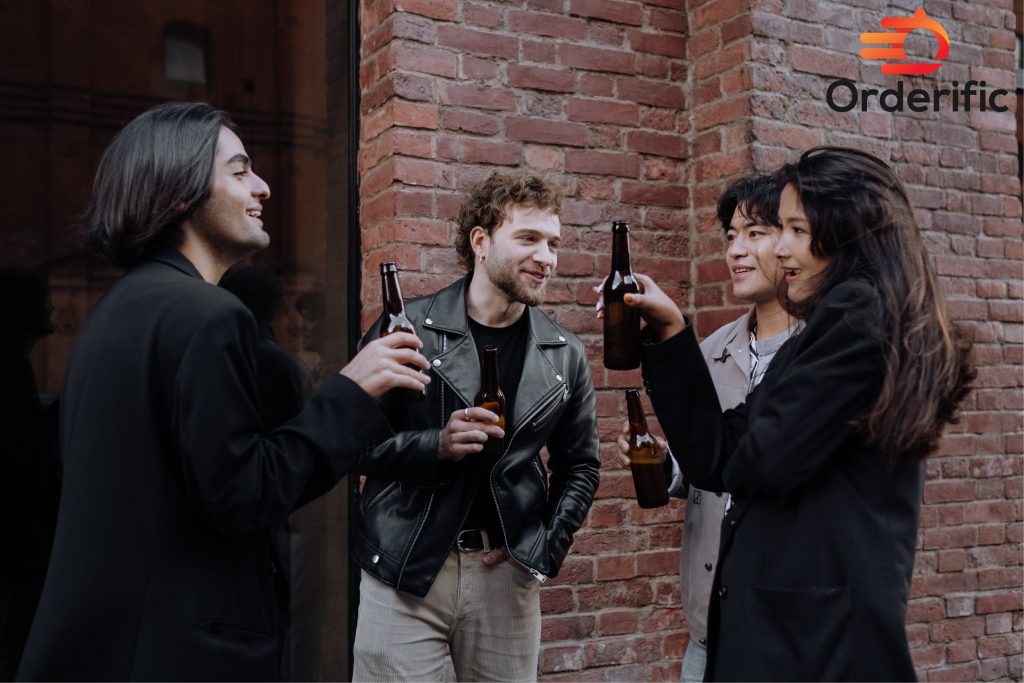 Upon setting foot in Māla Tavern, you'll embark on a culinary journey like no other. With the gentle sound of waves serving as your soundtrack, each dish from our diverse menu delivers a unique symphony of flavors. Savor every bite and take in the stunning ocean views, all while experiencing our heart-warming aloha spirit. Welcome to an unforgettable dining experience at Māla Ocean Tavern, where every visit is a delicious adventure.
Savoring The Māla Tavern Delights
1. Signature Dishes: Exploring Māla Tavern's Culinary Creations
At Māla Tavern, our signature dishes are a delightful exploration of culinary artistry. Chef Alvin Savella masterfully integrates locally-sourced ingredients into Pacific Rim inspired creations, resulting in a menu that is as diverse as it is flavorful. From the catch of the day to our innovative cocktails, every offering is a delectable testament to our commitment to culinary excellence.
2. Locally Sourced Ingredients: The Essence Of Māla Tavern
At Māla Tavern, we believe in the power of locally sourced ingredients. They are the heart and soul of our menu, contributing to the distinctive flavors and freshness that define our dishes. Sourced from the fertile lands of Maui, these ingredients bring the true essence of the island to your plate.
A Fusion Of Tradition And Innovation
They offer a dining experience that marries tradition and innovation, showcasing a menu that perfectly fuses Pacific Rim flavors with Maui's local produce. Our culinary philosophy involves a deep respect for heritage, coupled with a drive for creativity and innovation. Dining with us means embarking on a journey of taste where the old and new come together in a harmonious balance, setting a new standard for culinary excellence.
Beyond The Plate: Māla Tavern's Ambiance
Stepping into Māla Tavern is an immersion into a realm where ambiance and gastronomy intertwine. The ocanfront restaurant, carefully designed and thoughtfully curated. It provides a warm, welcoming atmosphere that amplifies the joy of savoring our culinary delights. From the harmonious soundtrack of the lapping waves to the stunning sunset views, the ambiance at Māla Tavern is a sensory delight, enhancing your dining experience beyond the plate.
Conclusion
Māla Ocean Tavern is more than just an oceanfront restaurant on Maui. It's an experience, a celebration of culinary artistry and local heritage. It's a place where you can immerse yourself in the true flavor of Maui. Where Pacific Rim cuisine meets local produce, and where traditional and innovative culinary practices create a symphony of flavors. From enjoying our signature dishes crafted by our renowned chef. To experiencing the warm aloha spirit, every moment at Māla Tavern is unforgettable. The dining experience extends beyond the plate. With stunning ocean views and the soothing sounds of lapping waves enhancing your gastronomic journey.
We invite you to come and savor the delights of Māla Ocean Tavern and let us take you on a thrilling culinary adventure. If you're captivated by what we offer, we encourage you to reach out to us and schedule a demo with Orderific to further explore our offerings. We promise, it's a journey you'll want to relive time and again.
FAQs
What type of cuisine does Māla Tavern specialize in?
They specializes in Pacific Rim cuisine using locally sourced Maui ingredients.
Are there vegetarian or vegan options available at Māla Tavern?
Yes, They offers a range of vegetarian and vegan options.
Does Māla Tavern have any special events or promotions?
Their standout dish is the Ahi Bruschetta and we regularly offer Happy Hour promotions.
Is there a reservation system for dining at Māla Tavern?
Yes, They offers online and phone reservations for your convenience.