In the modern, hyper-connected world, the significance of integrated marketing tools can't be overstated. Picture yourself standing out in the bustling digital marketplace. You're not just competing; you're shining. This is the power integrated marketing tools, such as social media advertising and content marketing, can bestow. Seamlessly bridging the gap between various platforms, these tools bring your brand into focus, enhancing brand awareness among potential customers. It's akin to orchestrating a symphony, where every instrument plays harmoniously. Your marketing strategy becomes a beautiful, cohesive melody that resonates across social networks and captivates social media users. Welcome to the age of integrated marketing – where promotion is more than just visibility; it's about memorable connections. Dive in, and let's explore how to harness this power to boost your promotion with social media.
Intriguing/Useful/Shocking Content
In the swirling current of the digital world, offering intriguing, useful, or shocking content is your life raft. Imagine stunning visuals, insightful infographics, or a viral video ad. These elements don't merely attract; they captivate. They lure social media users into your realm, immersing them in your brand story.
Now, envision the impact of helpful content. A well-crafted blog post, a handy tip, or an instructional Facebook live session. They hold the power to transform casual browsers into loyal followers. As you unveil your expertise, you also build trust, a precious commodity in social media promotion.
Finally, consider the shock factor. A startling statistic, an unexpected twist in your video ads, or a provocative Facebook ad. They jolt the audience, pushing your brand to the forefront of their minds. In the crowded social media platforms, being memorable is not a luxury; it's a necessity.
So, how can you create such content? It starts with understanding your audience. Their preferences, their needs, their language. Then, carefully crafting content that resonates with them. Remember, it's not about selling but about creating value. You'll notice a shift as you weave intriguing, helpful, or shocking elements into your content marketing strategy. Your followers will eagerly anticipate your posts. They'll engage, share, and contribute to the conversation.
Welcome to the power of content in social media marketing. It's not just about being seen; it's about being remembered.
Integrate Social Media With Your Blog
Integrating your blog with social media is akin to opening a two-way street between your brand and audience. Imagine, as you publish a new blog post, the news gently lands on social media platforms, inviting your followers to read more. A simple click then transports them to your blog, your home turf. Here, they can delve deeper into your content, savoring the richness of your insights.
For a moment, picture the sprout social network with its vast reach. Think of the potential customers it could bring to your blog with a well-placed Facebook ad or a carefully crafted Facebook post. The integration is seamless, and the possibilities are endless.
And it's not just about driving traffic. It's also about encouraging interaction. A compelling blog post can spark discussions on your social media posts, engaging your followers in meaningful conversations. The thread of comments becomes a vibrant tapestry of ideas and feedback, a testament to the power of your content.
Now, consider the unique perspective this integration provides. Observing the interaction between your social media users and blog posts gives you precious insights into what resonates with your audience. Each comment, each share, and each like becomes a clue, guiding your content marketing strategy.
Finally, the beauty of this integration lies in its simplicity. With the right tools, your blog and social media platforms can work harmoniously, amplifying the other's impact. It's not just about visibility or engagement anymore. It's about creating a community, a loyal following that looks forward to what you say. So, integrate your social media with your blog and watch your brand's influence grow.
Share Your Blog Across Your Social Media Profiles
Sharing your blog across social media profiles is akin to opening a treasure chest of opportunities. Imagine your latest blog post, resplendent with its insightful content, radiating across your social media network. Like a beacon, it draws attention and piques curiosity among your social media users.
In this age of digital marketing, social media platforms are bustling markets, humming with potential customers. Picture your social media promotion akin to an inviting stall in this marketplace. Here, your blog post becomes an engaging storyteller, weaving tales about your brand, fostering brand awareness, and furthering your social media marketing strategy.
Consider the vast network of a social media platform like Facebook. An enticing snippet of your blog post offers a taste of what's in store. It becomes irresistible with a captivating visual or riveting video ad. The reader clicks, and voila, they're transported into the world of your blog.
Now, envision the ripple effect. Each share, like, and each comment amplifies your visibility, reaching beyond your immediate network. Your social media content becomes a conversation starter, sparking meaningful dialogue and fostering a sense of community.
This tactic is a potent tool in the grand scheme of your marketing strategy. Think of it as casting a net, catching the interest of social media users. As you share your blog across your social media profiles, you're not just promoting. You're engaging, you're connecting, you're building relationships. Welcome to the world where content is not just king; it's the kingdom.
Create Relationships With Other Bloggers
Creating relationships with other bloggers is akin to planting a seed in a lush garden. A connection is formed, grounded in a shared passion and mutual respect. Picture a sprouting relationship nourished by collaboration and interaction.
Now, imagine a network of bloggers, each a unique voice in the digital chorus, and you amongst them. You're not merely existing but thriving. As you engage with fellow bloggers, an intriguing web of connections unfolds. These interactions aren't just fruitful—they're transformative.
Your blog posts aren't solo acts anymore but collaborative symphonies. Guest posts, shared content, and insightful comments become the norm. Consider the impact of a fellow blogger sharing your post on their social media platforms. It's like a digital endorsement, boosting your social media advertising reach.
Envision the ripple effect. Each shared post, each tagged mention, and each insightful comment cast a broader net in the vast ocean of potential customers. It's about more than just increasing visibility. It's about enhancing credibility, fostering brand awareness, and cultivating community.
And here lies the magic—you're no longer just a blogger. You're part of a vibrant, supportive community. Each interaction, each relationship, contributes to your growth and success. Welcome to the world of integrated marketing, where relationships are the lifeblood of your brand's promotion. As we delve deeper into the art of creating relationships with other bloggers, let's remember: it's not just about linking blogs; it's about connecting hearts and minds.
Social Bookmark Your Blog Posts
Social bookmarking your blog posts resembles casting a glowing beacon in the digital landscape. Picture your blog, its insightful content shining brightly, beckoning social media users from across diverse platforms. This is the magic of social bookmarking—it transforms your blog into an irresistible lure.
Imagine the thrill of discovery as users stumble upon your bookmarked blog. Each line they read, each insight they gain, deepens their engagement. Suddenly, they're not just casual browsers but active participants in your brand story.
Now, consider the ripple effect. Each user who bookmarks your blog post amplifies its reach. It's akin to a digital echo, resonating across social media platforms and igniting dialogue. This is where the power of social bookmarking shines—it's not just about visibility; it's about connectivity.
Social bookmarking plays a crucial melody in the grand symphony of your social media marketing strategy. The harmonious interplay between your blog and social media platforms enhances your brand awareness, enriching your digital marketing efforts.
Finally, picture the sense of community that social bookmarking fosters. Each bookmark is a testament to the value of your content. It's a digital nod of approval, a signal that your voice matters in the bustling social network.
Welcome to the world of social bookmarking—where your blog posts aren't just stories, they're conversations. As we delve into this technique further, remember that it's not just about bookmarking for visibility but for community, connection, and conversation.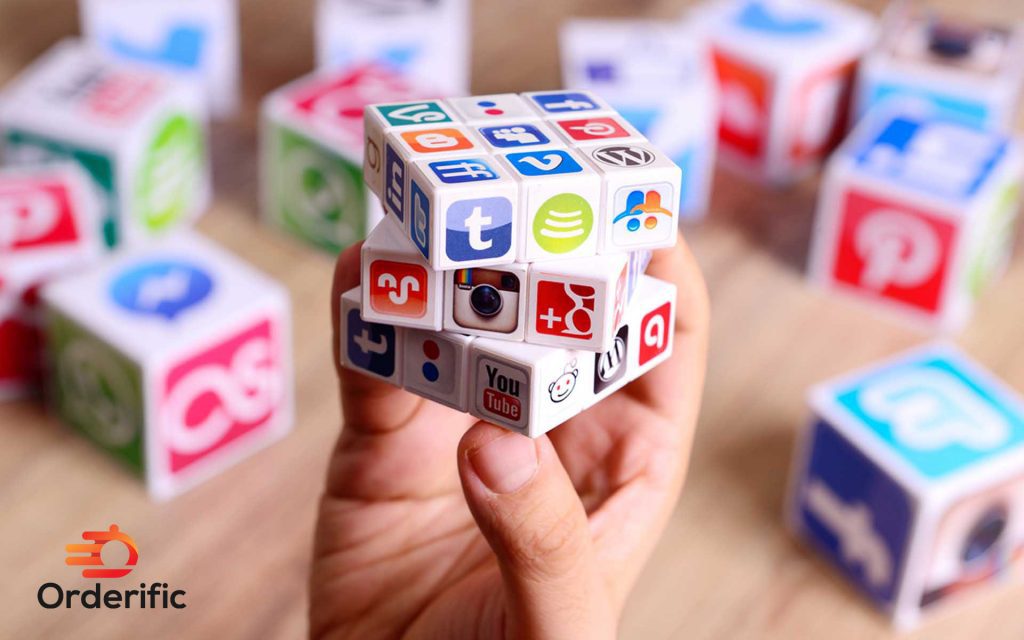 Forum Promotions
Forum promotions, like participating in a lively town square discussion, present unique opportunities to spread your brand's message. Picture yourself stepping into a bustling forum. Each thread hums with vibrant conversations, inviting your contribution.
As you engage, your insight carries the power to resonate with fellow users. Now, imagine this impact amplified by the ability of promotion. A well-placed link to your blog post within relevant threads can work wonders.
Subtly yet, your links lead curious browsers on a journey towards your brand story. Each click transports them to your blog, introducing them to your realm of expertise. In this captivating narrative, your blog isn't just a passive presenter of information. It becomes a dynamic participant in the forum discussions.
With each insightful comment you share, your credibility grows. Fellow forum users begin to value your opinion, anticipating your posts. Consequently, your blog's visibility sees an upswing. Your contributions, no longer just text, transform into trust-building interactions.
As your reputation grows, so does your blog's reach. Each link shared and each comment made creates ripples across the potential customer pool. In the grand canvas of your marketing strategy, forum promotions paint a vivid picture. It's not just about promoting your brand but building a community.
With forum promotions, you're not merely participating in discussions. You're creating meaningful connections, shaping opinions, and fostering relationships. Welcome to the world of forum promotions—a world where each word carries the potential to boost your social media promotion.
Join Social Communities
Joining social communities is akin to entering a vibrant, bustling marketplace with ideas and conversations. Picture yourself amidst this lively hubbub, your brand message resonating across the social network. Each interaction here is not merely an engagement but a step towards building relationships and trust.
Now, imagine the gravity of your presence in these communities. Every post you make, and every comment you share serves as a ripple in the digital pond. Your brand's influence expands, reaching potential customers and cultivating brand awareness.
Consider, for a moment, the vibrant tapestry of social communities. From Facebook groups to LinkedIn circles, each platform presents a unique opportunity. Here, your content isn't just information; it becomes a dynamic participant in exciting, insightful discussions.
Your posts, radiating with insightful content, invite meaningful conversations and foster a sense of community. Every share, every comment, and every like enhances your digital footprint, boosting your social media marketing efforts.
In the grand scheme of your marketing strategy, joining social communities is a potent tool. It's about promoting your brand, engaging, connecting, and building relationships. Welcome to the world of integrated marketing, where your brand is not just seen but remembered.
As we delve deeper into social communities, let's remember this: it's not just about posting content; it's about creating value. It's about weaving a narrative that resonates with your audience and stands the test of time.
Don't Forget About Your Old Blog Posts
Remember your old blog posts, those hidden gems tucked away in your blog's archive. Envision them as seasoned wine, maturing over time, their value only increasing. They are a testament to your brand's growth, reflecting your evolving insights and perspectives.
Don't let them gather digital dust. Instead, consider how they can breathe new life into your marketing strategy. Imagine revisiting them, dusting off their edges, and re-introducing them to your audience. It's akin to rekindling an old friendship.
Each post is ripe for re-promotion, offering a fresh engagement opportunity. Now, picture your old blog posts making a grand re-entry on social media platforms. Dressed in appealing visual aids and compelling headlines, they become irresistible.
Their reappearance sparks a sense of nostalgia among your followers, enhancing their connection with your brand. As they revise these posts, they're not merely reading but reminiscing. This enhances their sense of belonging and loyalty.
Remember, every click, every share, every comment is a chance to reinforce your brand's presence. It's about rehashing old content and repurposing it with a fresh perspective. Even in their re-run, your old blog posts continue to enhance your brand's promotion, ensuring that your brand's message resonates over time.
So, here's a toast to your old blog posts. They're fragments of your journey and stepping stones to your brand's future growth. As you revisit them, remember that they're not just posts but memories that continue to meditate and resonate with your audience.
Share Parts Of Your Content
Sharing parts of your content is akin to offering tantalizing tastes of a sumptuous feast. Picture bits of your content, each carrying the essence of your brand's story, reaching out to your audience on different platforms. It's a dance of intrigue – a skillful play of withholding and revealing.
Consider the charm of an eye-catching quote cleverly chosen from your blog post. It's a pearl of wisdom, a nugget of insight that piques curiosity. Similarly, an engaging infographic can summarize complex ideas in a digestible way. It's a visual treat that draws readers in, inviting them to explore further.
Now, imagine the ripple effect these bite-sized pieces of content create. Each share, like, and comment extend your brand's reach. It's like casting pebbles into a calm pond, creating concentric circles of influence.
On the grand canvas of your social media promotion, these shared parts of content are vibrant splashes of color. They're not just promoting your brand – they create dialogue, engage the audience, and spark interest.
With each part of your content shared, your brand story unfurls a little more. It's not about stripping your content down but enhancing its appeal and reach. Welcome to the realm of content sharing – where each fragment of your content is a key to unlocking the grandeur of your brand story.
Conclusion
In the marketing realm, where the ever-evolving landscape of social media drives promotion forward, the importance of integrated marketing tools shines brightly. Each post, each share, and each comment becomes a brushstroke, painting a vivid picture of your brand's story. Through Orderific, restaurant owners can increase revenue, decrease operational costs, and enhance the user experience. Imagine automating manual tasks, customizing customer experience, and conducting tailored marketing campaigns that genuinely convert! Indeed, this dynamic interplay of marketing strategies transforms not just promotion but also the very essence of customer engagement. For more information on Orderific, schedule a FREE DEMO today. Each step in this marketing journey isn't just about progression—it's about transformation.
FAQs
How has social media revolutionized the landscape of digital marketing?
Social media has democratized marketing, enabling real-time, two-way communication, fostering customer engagement, and enhancing brand visibility.
What role does content creation play in effective social media marketing strategies?
Content creation helps brands to narrate their stories, engage with their audience, and establish their industry credibility effectively.
Explain the importance of influencer marketing in promoting products and brands on social media.
Influencer marketing offers credibility, extends reach, and enhances product visibility by leveraging the influencer's established audience.
What are some creative ways to promote a new restaurant through digital marketing and social media?
Utilize food blogging, influencers' endorsements, catchy hashtags, mouth-watering food photography, and interactive contests on social platforms.