The restaurant scene is a whirlwind of activity, from the rush of peak dining hours to the meticulous task of inventory checks. Amidst all this, errors can creep in, leading to lost revenue and missed opportunities. That's where MarketMan sweeps in.
Designed specifically for the fast-paced nature of restaurants, MarketMan goes beyond mere management. It acts as the brain behind operations, effortlessly synchronizing various tasks like inventory control, supplier communication, and menu costing. Its adaptability ensures that whether you run a cozy café or a sprawling eatery, the software molds itself to fit your needs.
Inventory Management Made Easy
In the dynamic world of the restaurant industry, inventory management emerges as a critical cornerstone. Why, you ask? Firstly, accurate inventory tracking ensures that restaurants maintain an optimal stock level, preventing wastage while avoiding running out of key ingredients. This balance is crucial not only for meeting customer demands but also for financial health, as wastage can erode profits.
Moreover, understanding inventory consumption patterns offers insights into customer preferences, guiding menu changes or special promotions. Mismanagement, on the other hand, can lead to service disruptions, unhappy customers, and a tarnished reputation. Furthermore, in today's competitive landscape, where margins are often thin, efficient inventory management can be the difference between a restaurant's success and failure.
Automated Inventory Tracking with MarketMan
The relentless task of sifting through stacks of inventory and recording each item can be daunting. MarketMan revolutionizes this process with its automated inventory tracking. Simply scan, click, or touch, and watch as the system seamlessly records and updates inventory levels. The system's precision drastically reduces human error, ensuring a more accurate inventory count.
Real-Time Inventory Reports and Alerts
Navigating a restaurant without real-time data is like sailing without a compass. MarketMan ensures you're always on course by providing instant inventory updates. Its real-time alert system notifies you of any discrepancies or when stock levels dip below a certain point, enabling proactive replenishment. This feature ensures that the kitchen never runs out of essential ingredients, and there are no unexpected halts in service.
Inventory Optimization with Recipe Costing and Menu Engineering
MarketMan's prowess extends beyond mere counting. By tying inventory to individual recipes, the software paints a clear picture of how each ingredient impacts the dish's cost and profitability. With this information at hand, restaurants can tweak their menus, adjust ingredient quantities, or renegotiate supplier prices. 
The software's intricate menu engineering also helps identify star performers and underachievers on your menu, providing insights to optimize offerings for maximum profit.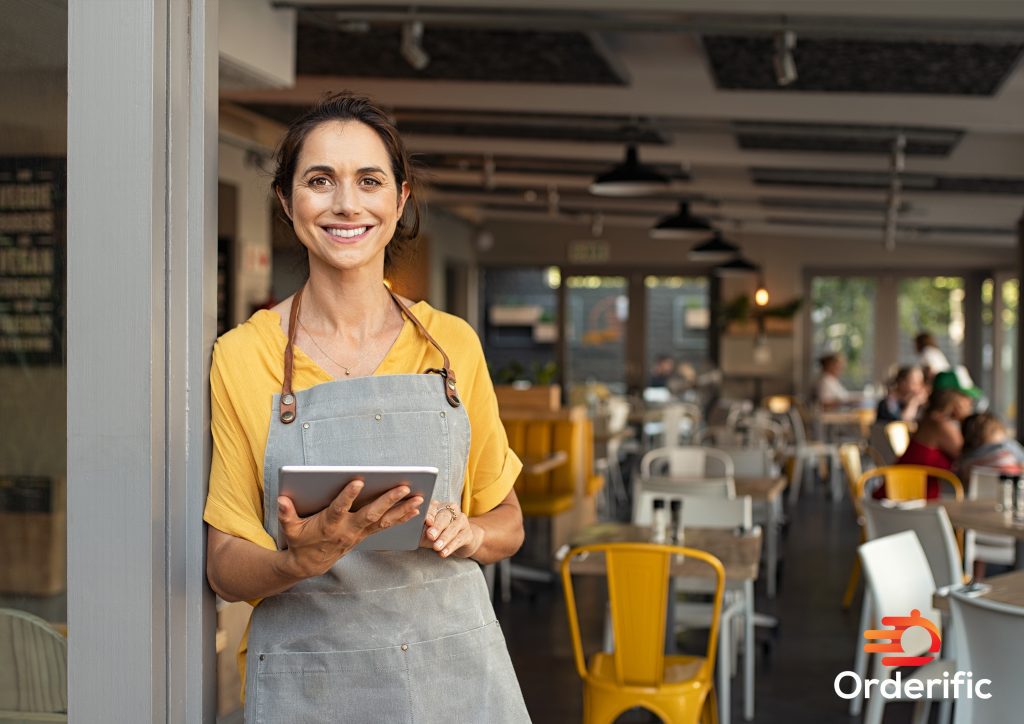 Streamline Your Purchasing Process
For restaurants, the purchasing process is akin to the backbone of their operations. An efficient purchasing system is indispensable for several compelling reasons. First and foremost, it ensures that the establishment has a consistent supply of essential ingredients, preventing any potential disruptions that can negatively impact service quality. Efficient purchasing also aids in cost management.
By negotiating better deals with suppliers and making timely bulk purchases, restaurants can achieve significant cost savings. Moreover, a streamlined process allows for better forecasting, enabling restaurants to adapt to fluctuating demand, seasonal changes, or even unexpected events.
Simplify Ordering with MarketMan's Purchasing Platform
The backbone of any restaurant is its ability to procure ingredients timely, efficiently, and at the right price. MarketMan's purchasing platform acts as a powerful facilitator in this process. With its intuitive design, restaurants can create, send, and track orders seamlessly. 
What's more? The platform offers suggestive ordering based on previous data and predictive analytics, ensuring that the restaurant neither overorders nor falls short. It efficiently integrates with several distributors, meaning bulk orders, or unique ingredient requests, are just a few clicks away, making the entire ordering process as breezy as Sunday morning.
Vendor Management Made Easy
Juggling multiple vendors, each with its quirks, requirements, and offerings, can often feel like a high-wire act. MarketMan steps in to simplify this dance. Its vendor management system provides an organized view of all suppliers, their respective product lists, pricing history, and past interactions. 
Such a system isn't just about organization; it's about empowerment. Armed with this consolidated data, restaurants can negotiate better terms, spot buying patterns, or even identify more cost-effective suppliers. Additionally, with integrated communications, following up on delayed orders or discussing specifics becomes a straightforward task, minus the clutter.
Centralized Purchasing and Receiving
The cycle of purchasing doesn't end at placing an order; it concludes when the ordered items are received, checked, and stored. MarketMan's centralized system covers this entire spectrum. When deliveries arrive, the platform assists in verifying the order against the delivery note, ensuring discrepancies, if any, are immediately flagged.
This centralization eliminates common issues like receiving wrong products, incorrect quantities, or items that don't match the quality standards. By automating these checks and balances, MarketMan ensures that what was ordered is precisely what gets stocked, laying the foundation for consistent, high-quality dishes that customers love.
Optimize Your Menu and Recipe Costing
Menu and recipe costing stands at the crossroads of customer satisfaction and restaurant profitability. It's a strategic balancing act. By accurately costing each dish, restaurants can determine the right selling price, ensuring they cover expenses while offering value to diners. This process not only protects profit margins but also aids in making informed decisions about menu design.
Understanding the cost of each ingredient and dish allows restaurants to highlight profitable items, design promotions, and adjust portions or ingredients as needed. In a sector with razor-thin margins, precise menu and recipe costing becomes the linchpin of a sustainable and profitable operation.
Recipe Costing and Scaling with MarketMan
Every restaurateur understands the intricacies of recipe costing. With fluctuating ingredient prices and seasonal availability, it's crucial to maintain a balance between quality and cost. MarketMan simplifies this art. How? By offering dynamic recipe costing.
As you input a recipe, the software automatically calculates the cost based on current inventory prices. Planning a special or introducing a new dish? Scale recipes up or down based on the projected volume, and MarketMan adjusts the ingredient quantities and costs accordingly. This ensures you always have an accurate understanding of your dish costs, allowing for informed pricing decisions.
Menu Engineering and Analysis
Creating a menu is more than just listing dishes; it's about designing a profitable and appealing assortment. MarketMan's menu engineering tool uses sales data and food cost percentages to highlight star performers and those lagging.
This valuable insight allows restaurant operators to tweak, replace, or promote dishes to optimize both customer satisfaction and profitability.
Cost and Profit Analysis for Every Menu Item
Ever wondered if that signature dish, while popular, is really profitable? MarketMan dives deep into every menu item, breaking down the costs involved, from ingredients to labor. This granular analysis provides a clear picture of profitability, ensuring that popular dishes aren't silently draining resources.
By having a pulse on the true cost and profit of each dish, restaurants can make informed decisions about promotions, specials, or even potential menu revamps. In the dynamic world of food service, having such a comprehensive tool ensures you're always a step ahead, delighting taste buds while watching the bottom line.
Simplify Your Accounting and Reporting
Accounting and reporting are the financial backbones of restaurant management, serving as the compass that directs business decisions. With accurate accounting, restaurants can track their revenue, expenses, and profitability, ensuring they're on a sustainable path. Reporting, on the other hand, offers a snapshot of the restaurant's financial health at any given time, highlighting areas of success and those needing attention.
Whether it's daily sales, overhead costs, or inventory value, having a clear and streamlined accounting and reporting process is crucial. It not only keeps the business compliant with financial regulations but also equips managers and owners with the insights needed to make data-driven decisions.
Streamlined Invoicing and Payment Tracking
Bid farewell to the age-old invoice books. With MarketMan, invoicing becomes a breeze. The system allows you to digitally create, send, and track invoices, providing real-time updates on payment statuses. With automated reminders and digital payment integration, you can be assured of timely payments and a systematic way to monitor any outstanding balances.
Customizable Reports and Analytics
Dive deeper into your business insights with MarketMan's comprehensive analytics. From sales data to inventory insights, generate reports that matter the most to your operations. Want to know which dish is a hit this season? Or how a particular promotional offer impacted sales?
With its customizable reporting feature, you can tailor the data to answer specific queries, aiding in strategic decision-making. Plus, visual charts and graphs make interpreting complex data simpler.
Seamless Integration with Accounting Software
Let's eliminate the tedious task of manual data entry. MarketMan integrates smoothly with popular accounting software, ensuring consistent data flow. This seamless connection means all sales, expenses, and inventory data are automatically updated in your financial records.
Whether it's for monthly reconciliations or year-end audits, this feature guarantees accuracy and saves valuable time, allowing restaurant operators to focus on what they love: serving delicious food and creating memorable dining experiences.
Enhance Your Team Communication and Collaboration
In the bustling environment of a restaurant, effective team communication stands as the linchpin for smooth operations. Every team member, from the kitchen staff to the front-of-house, plays a pivotal role in delivering an impeccable dining experience. Seamless communication ensures orders are prepared correctly, special requests are met, and potential issues are quickly addressed.
Moreover, fostering open collaboration encourages staff to share ideas, voice concerns, and work collectively towards the restaurant's goals. As restaurants operate in real-time, with little margin for error, efficient communication becomes not just beneficial, but essential, driving success both behind the scenes and on the dining floor.
Streamlined Communication with In-App Messaging
Communication is key in the bustling environment of a restaurant. With MarketMan's in-app messaging feature, team members can seamlessly communicate in real-time. Whether it's a chef inquiring about ingredient availability or a manager announcing a special event, everyone stays informed.
No more missed emails or overlooked messages; everything you need to discuss is right within the platform, ensuring efficient and clear communication.
Task Management and Delegation
Gone are the days of scribbled notes and forgotten to-dos. With MarketMan, tasks are systematically assigned and tracked. Managers can delegate tasks, from inventory counts to promotional campaigns, and monitor their progress.
Team members get notified of their assignments, and managers can track completion, ensuring responsibilities are clear and deadlines are met. This not only enhances productivity but also ensures that critical tasks don't fall by the wayside.
Team Performance Analytics and Reporting
Want to know which team members are excelling and which areas need attention? MarketMan provides robust analytics on team performance. This feature allows restaurant owners and managers to monitor and evaluate staff efficiency, identify top performers, and detect areas that might need additional training or resources.
By having insights at your fingertips, you can make informed decisions, offer praise where it's due, and provide support where needed, leading to a motivated and efficient team.
Conclusion
In the intricate and ever-evolving realm of restaurant management, MarketMan is not merely a tool but a transformative force. Its multifaceted capabilities bring forth clarity amidst chaos, enabling restaurateurs to navigate the intricate maze of operations with ease.
From precision in inventory management to fostering team collaboration, this platform stitches together the myriad threads of restaurant operations into a cohesive tapestry. MarketMan isn't just redefining software standards; it's sculpting the future of restaurant management, making it an indispensable asset in this dynamic industry.
In case you want more content like this, visit Orderific right now!
FAQs
How does MarketMan help with restaurant management?
Combining a slew of features from inventory tracking to purchasing, MarketMan is a holistic restaurant management platform.
What features does MarketMan offer for inventory management?
Automated tracking, real-time alerts, linkage to recipes and menu engineering. These are just the basics to get you started.
Can MarketMan help with purchasing and vendor management?
Absolutely! From ordering to vendor communication, everything is centralized. It becomes a streamlined process for the utmost convenience.
How does MarketMan assist with recipe costing and menu engineering?
It provides tools to cost each ingredient and analyze menu profitability. By doing so, it provides you with the optimal profit margin.
Does MarketMan integrate with accounting software?
Yes, it seamlessly integrates with many popular accounting platforms and more. There are many different integrations to choose from.
What kind of reports and analytics does MarketMan provide?
From sales to inventory and team performance, MarketMan offers a wide range of customizable reports.