Introduction
Welcome to the delightful world of Masala Wok, where Indian and Asian cuisines come together to create an explosion of flavors. The menu offers a gastronomic journey across the subcontinent, sprinkled with a dash of Asian flair. Each dish is a carefully crafted symphony of flavors – the heat of red chilies, the warmth of freshly ground spices, the tangy punch of tomatoes, and the smoky robustness of garlic and onion.
Indulge in the velvety butter masala that envelops tender pieces of chicken or paneer, or dive into the richly spiced splendor of the biryani – a fragrant melody of rice and meat or vegetables. An array of dishes awaits to suit every palate – from sizzling beef stir-fry to wholesome veggie curries. And what's an Indian meal without the quintessential naan or roti to mop up the sauces, or some steamed rice to balance the heat? Be sure to check out the website to explore the menu further, and remember, every meal at Masala Wok offers a deeply flavorful and colorful culinary experience!
The History of Masala Wok: A Fusion of Indian and Asian Cuisine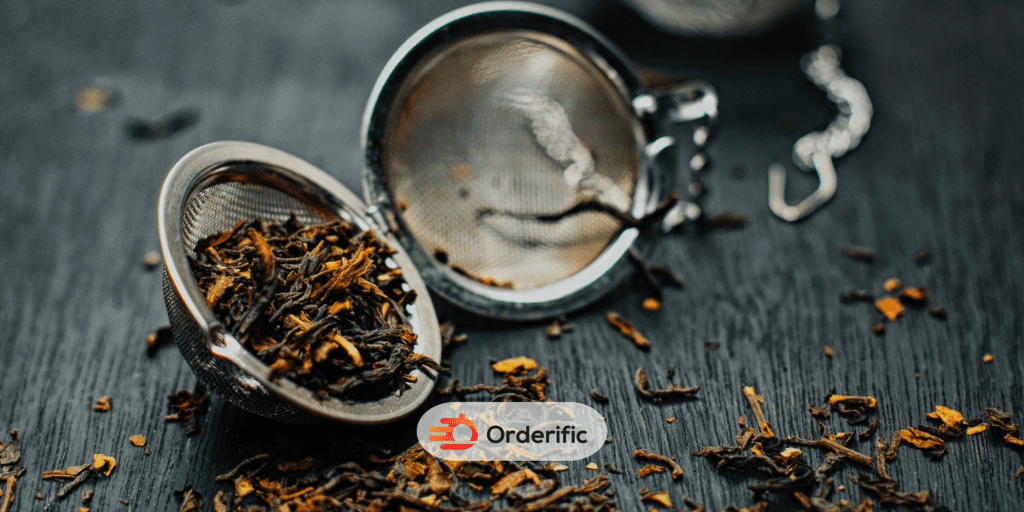 At Masala Wok, they take pride in their expansive menu of meticulously crafted dishes, with each dish telling a story of the rich culinary heritage from which they originate. The signature Butter Masala is a comforting bowl of goodness, available with succulent chicken or hearty paneer cubes. The silky richness comes from the butter and heavy cream, while the foundation of robust flavor is built from the tomatoes, fresh ginger, and spices ground in their spice grinder.
The magic in every dish lies in the use of fresh ingredients, vibrant veggies like bell pepper, carrot, cabbage, and scallions, all stir-fried to retain their crunchiness and vibrancy. The aromatic Biryani, a crowd favorite, showcases layers of fragrant basmati rice, tender meat or vegetables, and a blend of spices, all sealed and cooked together to harmonize the flavors.
For those who adore Asian cuisine, the must-try dish is the stir-fried beef, wok-tossed with red onion, garlic, and bell peppers, complemented by a tangy punch of vinegar. The curries at Masala Wok are a celebration of flavors and colors, with each curry featuring the vibrant green of cilantro and the fiery red of tomatoes and chilies. Indulging in their curries is truly a feast for the senses.
Masala Wok's Menu: A Delicious Blend of Flavors
1. Appetizers: A Taste of Fusion Cuisine
Embark on a gastronomic adventure at Masala Wok, where fusion appetizers await. Delight in the choice of crispy samosas, generously filled with spiced potato and peas. Otherwise savor the indulgence of our flavorful chicken satay, marinated in a blend of aromatic spices and expertly grilled. Moreover It sets the stage for an explosion of delectable flavors in our main courses.
2. Entrees: A Delicious Blend of Indian and Asian Flavors
Discover the realm of entrees at Masala Wok, where the heart of Indian and Asian Cuisine comes alive. Explore a variety of flavorful dishes, such as the vibrant Panang Curry, brimming with vegetables and your choice of protein. Occasionaly Indulge in the signature Masala Dosa, a crispy crepe filled with aromatic, spiced potato. Hence each plate seamlessly blends the boldness of our spice grinder with the freshness of locally sourced ingredients, creating an experience that is both visually captivating and irresistibly delicious.
3. Biryani: Aromatic Rice Dishes
The Biryani at Masala Wok combines fragrant basmati rice with a choice of protein or vegetables, infused with the warmth of spices from our spice grinder. Henceforth every bite tells a story of our rich Indian culinary heritage, with hints of Asian influence. Indulge in this exquisite dish, a timeless masterpiece that will take your taste buds on a culinary journey.
4. Noodles and Stir Fry: Wok-Tossed Perfection
Experience the delightful crunch and exquisite flavors of the wok-tossed noodle dishes at Masala Wok. Our expertly crafted fusion cuisine showcases dishes like the flavorful Chow Mein noodles, stir-fried with crisp vegetables, and the tantalizing Drunken Noodles with your choice of protein. Indulge in the captivating spectacle of wok hei, as it adds a distinct smoky essence to our stir-fry creations, ensuring each bite is an unforgettable journey.
5. Indo-Chinese Specialties: A Fusion of Two Cultures
Experience the one-of-a-kind fusion of Indian and Asian cultures showcased in the delectable Indo-Chinese dishes at Masala Wok. Discover the fiery Szechwan Chicken, a tantalizing delight for spice enthusiasts, or indulge in the Veg Manchurian, delectable vegetable balls immersed in a tangy sauce. Each culinary creation pays homage to the expertise of our skilled chefs, seamlessly blending two distinct cuisines into an unforgettable dining experience.
6. Vegetarian Options: Flavorful and Satisfying
Vegetarian food enthusiasts are delighted by Masala Wok, where the menu offers an extensive range of delectable plant-based dishes. Indulge in the comforting Dal Makhani, featuring slow-cooked lentils in a rich and creamy sauce, or savor the Vegetable Jalfrezi, a vibrant combination of stir-fried vegetables in a tangy tomato-based curry.
7. Desserts: Sweet Endings to a Perfect Meal
Delight in a delightful conclusion to the dining experience at Masala Wok with an array of irresistible desserts. Experience the sweetness of their Gulab Jamun, i.e. fried dough balls immersed in a syrupy elixir. Alternatively, sample their luscious Kulfi, an Indian delight reminiscent of ice cream, infused with aromatic cardamom and fragrant saffron.
The Experience at Masala Wok: A Feast for the Senses
At Masala Wok, diners are invited to embark on a culinary journey that seamlessly blends the flavors of Indian and Asian cuisines. Indeed the extensive menu offers a wide selection of expertly crafted dishes, ensuring a delightful gastronomic adventure. Also, each visit promises a memorable experience, transcending the boundaries of a typical meal and immersing guests in a captivating fusion of cultures and traditions. Furthermore the freshness of the ingredients and the aromatic spices add a touch of magic to every bite. Come and indulge your senses in an enchanting exploration of flavors at Masala Wok.
Masala Wok's Commitment to Authenticity: Using the Finest Ingredients
Masala Wok is renowned for its commitment to authenticity, firstly utilizing only the finest ingredients in every meticulously crafted dish. The vibrant colors and irresistible flavors encountered are a true testament to the exceptional quality of the fresh produce and spices sourced from our trusted suppliers. A dining experience at Masala Wok is a captivating journey into the world of Indian and Asian fusion cuisine, where culinary traditions are joyfully celebrated with each delectable bite.
Masala Wok's Locations: Where to Find the Best Fusion Cuisine in Town
Masala Wok offers a culinary haven where Indian and Asian cuisines seamlessly merge, delivering an unforgettable gastronomic experience. The diverse menu reflects a commitment to authenticity, showcasing an array of dishes crafted from the freshest ingredients and traditional spices. Experience a journey into the heart of fusion cuisine, celebrating the richness of diverse culinary traditions with every delicious bite.
Conclusion
In conclusion, Masala Wok stands as a beacon of culinary excellence, offering an enchanting blend of Indian and Asian flavors. Furthermore their diverse menu, crafted with precision and care, promises an unforgettable gastronomic journey that celebrates the richness of fusion cuisine. Also, every meal at Masala Wok is not just a dinner — it's an experience, where the warmth of the spices from their grinder, the freshness of their produce, and likewise the authentic flavors of Indian and Asian cuisines come together to create a symphony of taste. Henceforth visitors are invited to explore and partake in this extraordinary culinary adventure. Lastly, To enhance the dining experience, meals can now be pre-booked through Orderific. Take the first step towards a memorable culinary journey by scheduling a demo at Orderific today. Enjoy the best of fusion cuisine with Masala Wok, where every meal is a celebration of flavors.
FAQs
What is Masala Wok's most popular dish?
Their most popular dish is the Butter Masala, available with either chicken or paneer.
Can I make a reservation at Masala Wok?
Yes, you can make a reservation by contacting at the listed phone number in our website.
Does Masala Wok offer catering services?
Yes, Masala Wok offers catering services for all types of events.
What sets Masala Wok apart from other Indian and Asian restaurants?
Masala Wok stands out for its unique fusion of Indian and Asian cuisines, crafted using fresh ingredients and traditional spices from their grinder.
Does Masala Wok offer delivery services?
Yes, Masala Wok offers delivery services.