Welcome to Matcha Cafe Maiko – the ultimate destination for matcha lovers! They pride themselves on bringing the authentic flavors of Japan to your table with their delectable range of matcha-based desserts and drinks. From ice cream and cookies to lattes and smoothies, every item on their menu is a true testament to the traditional Japanese culinary art.
At their cafes, matcha isn't just a flavor – it's an experience. They source the finest quality matcha from Uji, Kyoto to ensure a taste that's rich, refreshing, and undeniably unique. So, whether you're a seasoned matcha enthusiast or a curious first-timer, come explore the ambrosial world of matcha at Matcha Cafe Maiko. They promise it's an adventure worth embarking on!
The History of Matcha: From Ancient Japan to Matcha Cafe Maiko
Matcha, a finely ground powder derived from specially cultivated and processed green tea leaves, holds a significant place in Japanese culture. Traditionally, it plays a central role in the revered Japanese tea ceremony. Beyond its ceremonial use, Matcha enhances various culinary delights such as wagashi desserts, green tea ice cream, and a savory dish known as soba. In some contexts, this green tea powder is referred to as "Spades powder."
The origins of Matcha trace back to the 10th century when it was first crafted. This tea-making method, borrowed from China during the Kamakura period (1185-1333), was a notable import from the Tang dynasty (618-907). The Chinese technique, which involved the use of a spade, was introduced to Japan by the monk Eisai in 1191. Interestingly, during this early period, Matcha had a brown hue rather than the vibrant green we associate with it today.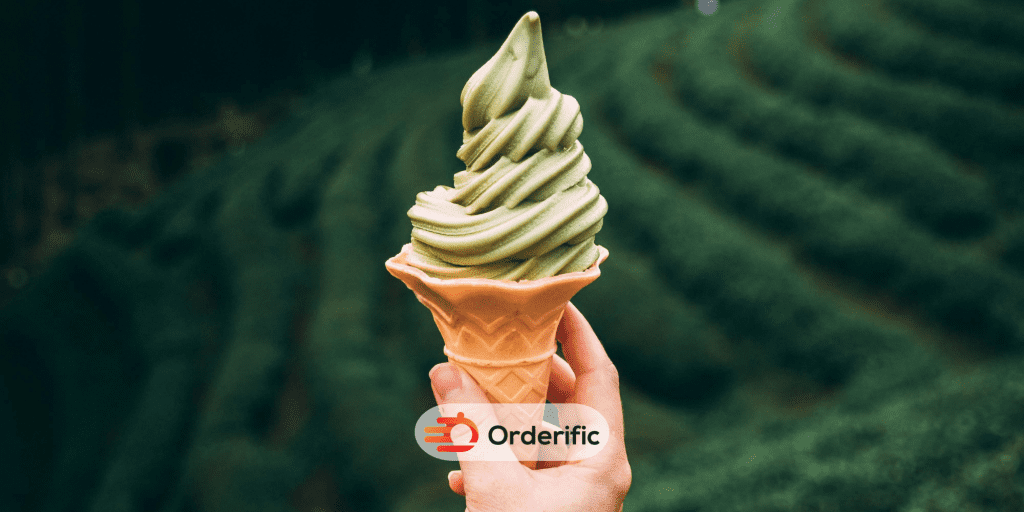 Discover the Best Matcha Experience in Town
Marvel at the mesmerizing world of matcha at Matcha Cafe Maiko– your one-stop shop for all things matcha! Experience the rich heritage of this traditional Japanese tea, skillfully blended into a myriad of delightful desserts and refreshing beverages.
A Matcha Lover's Paradise: What to Expect When You Visit Matcha Cafe Maiko
In these places, you can find an array of exquisite matcha-based delicacies. From classic favorites such as their beloved Matcha Tiramisu to creative new inventions like their Matcha Choux Croquant, each item on the menu is crafted with utmost precision and care to ensure a delightful experience for all. Of course, their drinks selection goes without saying – they offer an array of exquisite hot and cold beverages, all with a hint of matcha.
The Menu: A Range of Delicious Matcha Drinks and Desserts to Try
Matcha Cafe Maiko boasts an impressive menu of matcha-based desserts and drinks. Here's an overview of some of the highlights:
Matcha Lattes: Enjoy a classic hot or cold latte with that distinct matcha flavor.
Matcha Frappuccino: Experience the smoothness and creaminess of this popular beverage!Matcha Smoothies – Enjoy a refreshing blend of matcha and seasonal fruits.
Matcha Ice Cream: Indulge in the subtle sweetness and fragrant aroma of this creamy treat.
Matcha Cookies: Satisfy your sweet tooth with Matcha Cafe Maiko's delicious selection of matcha-infused cookies.
What Customers Are Saying: Reviews and Testimonials of Matcha Cafe Maiko
Customers rave about Matcha Cafe Maiko's unique and delicious offerings. Here are some comments from customer reviews:
"The matcha ice cream was incredible! I'm not usually a fan of green tea, but this changed my mind." – Thomas H.
"Matcha Cafe Maiko is the ultimate destination for matcha loversI've been visiting this cafe for years now and I'm still impressed by the quality of their matcha-based drinks and desserts. Highly recommend!" – Jennifer L.
"This place is such a treat! It's my favorite spot for a relaxing afternoon with friends over some delicious matcha treats." – Sarah J.
Authentic Japanese Desserts: A Sweet Treat at Matcha Cafe Maiko
At Matcha Cafe Maiko, authenticity is not just a concept, but a principle that guides their menu planning. This commitment to tradition is most evident in their selection of authentic Japanese desserts. Embark on a sweet and delightful journey through Japan's gastronomical heritage with their delectable desserts, each infused with the rich goodness of Uji matcha.
Matcha and Desserts: A Perfect Pairing at Matcha Cafe Maiko
At Matcha Cafe Maiko, matcha is an integral part of every dessert. This versatile ingredient can be found in almost everything on the menu – from their Tiramisu to their Chocolate Parfait and beyond. Each dish has been carefully crafted to ensure harmony between the delicate flavor of matcha and the sweetness of traditional desserts.
Traditional Japanese Desserts: An Overview Sweet Selections
Continue your journey through the world of Japanese confectionery with Matcha Cafe Maiko's range of traditional desserts. From Matcha Warabi Mochi and Matcha Daifuku to their homemade Anmitsu and Warabimochi parfaits, they cater to even the most finicky matcha connoisseurs. With every bite, you'll discover the sweetness of Japanese cuisine and the delicate flavor of Uji matcha.
Matcha Cafe Maiko's Signature Desserts: Must-Try Items on the Menu
If you're looking for something truly special, try one of Matcha Cafe Maiko's signature desserts. These delectable treats are sure to satisfy your sweet tooth and provide a delightful pick-me-up after a long day. From their decadent Matcha Soufflé Pancakes to the refreshing Matcha Float – these inventive creations will leave you wanting more.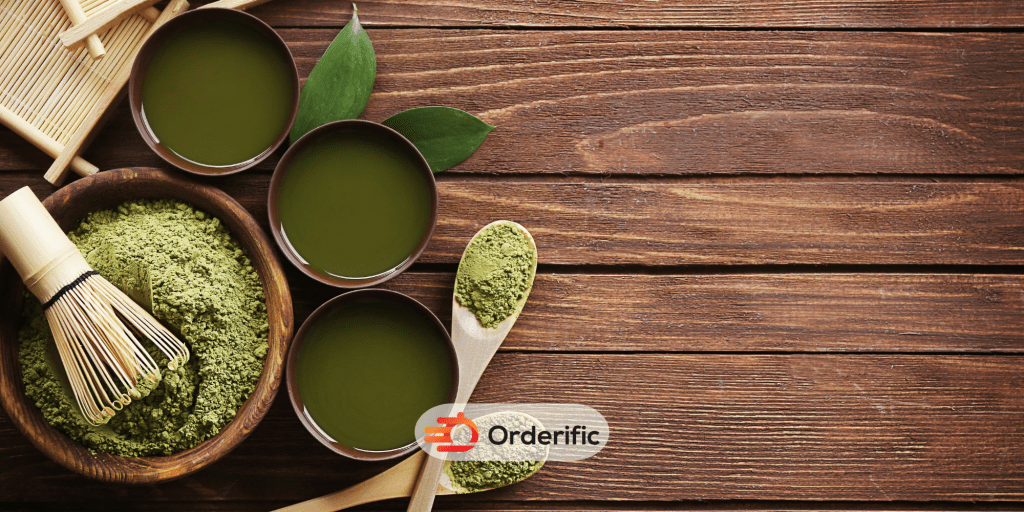 The Perfect Matcha Drink: Sip on Signature Beverages
At Matcha Cafe Maiko, the art of crafting the perfect matcha drink is taken seriously. Each beverage is a blend of tradition, skill, and carefully selected ingredients, promising an experience that is both refreshing and invigorating. Be it a hot matcha latte, a cold frappuccino, or a unique matcha lemonade, every sip is a tribute to the rich heritage of Japanese tea culture. Each drink is made with Uji matcha from Kyoto, ensuring a deep, vibrant flavor that is distinct and indelibly memorable.
To further elevate your drink experience, Matcha Cafe Maiko offers an abundance of add-ons. Choose from their range of toppings such as red bean, shiratama, and matcha jelly to add an extra layer of texture and flavor to your beverage. Whether you're seeking a morning pick-me-up or a relaxing afternoon sip, Matcha Cafe Maiko's extensive drink menu caters to all tastes and moods.
Conclusion
At Matcha Cafe Maiko, they strive to bring the best of Japanese culture and tradition to your table. With their selection of exquisite desserts and drinks infused with Uji matcha and other classic ingredients, they promise a taste that is unique, exciting, and undeniably delicious. So come experience the ultimate matcha adventure and indulge in the delightful flavors of Japan! Discover the perfect matcha drink to suit your taste. Enjoy a hot or cold latte, smoothie, or even a float – all prepared with the finest quality Uji matcha from Kyoto!
Enhance your beverage experience further with their assortment of toppings and add-ons. With Matcha Cafe Maiko's exquisite selection of drinks, you'll never run out of new flavors and combinations to try. And for those with a sweet tooth, they also provide an array of traditional Japanese desserts that are sure to bring you culinary delight. Whether you're a curious first-timer or a seasoned matcha enthusiast, come explore the exciting world of matcha at Matcha Cafe Maiko! They promise it'll be an adventure worth embarking on. Enjoy!
Click here for more flavorful and informative advice with Orderific. To start experiencing the great benefits Orderific can bring to your business, click here now. Try Orderific!
FAQs
What is matcha and why is it so special?
Matcha is a finely ground powder derived from specially cultivated and processed green tea leaves.
What kind of desserts can I expect to find at Matcha Cafe Maiko?
Matcha Cafe Maiko's menu offers a range of matcha-based desserts, including Matcha Tiramisu, Matcha Choux Croquant, and ice cream.
What makes Matcha Cafe Maiko different from other matcha cafes?
At Matcha Cafe Maiko, they strive to bring the best of Japanese culture and tradition to your table.
Are there any vegan or gluten-free options at Matcha Cafe Maiko?
Yes, there are a variety of vegan and gluten-free options available. Be sure to ask your server for more information.
Can I order online or do I have to visit the cafe in person?
Currently, Matcha Cafe Maiko only offers in-person orders. For more information, be sure to visit their website or contact them directly. (www.matchacafe-maiko.com)