Picture this – a VIP club membership granting you exclusive access to many perks. At the click of a button, you're privy to early access deals, exceptional rewards, and even a curated selection of wine. Sounds inviting. Welcome to the realm of membership sites. These digital VIP clubs are transforming customer experiences, promising personalized attention and unparalleled benefits. For businesses, a membership model opens doors to a steady revenue stream, bolstered customer loyalty, and rich personal information for tailoring offerings. Suppose you're intrigued by the prospect of exclusive VIP membership; journey with us as we unlock the secrets of starting your membership site today. Let's turn those VIP status dreams into a tangible reality. Do you fancy being the next star bar member? It's time to discover how.
What is a Membership Site?
At its core, a membership site is a digital platform that offers members exclusive content, products, or experiences. Imagine opening a gate to a world where your unique interests are nurtured, your thirst for knowledge is satiated, and you're part of an elite community sharing the same passions. Personal information only enhances this experience, tailoring the offerings to your tastes.
As a member, you enjoy VIP status, gaining access to resources others can only dream of. This could be early access to your favorite author's latest book, a sneak peek into an upcoming fashion line, or a chance to taste a wine before its official release. The rewards are rich and varied, designed to cater to your every whim.
For businesses, this model serves as a key to customer loyalty. It allows companies to transform regular customers into VIP club members, binding them tighter to the brand. The opportunity to collect valuable customer insights is a bonus, enabling companies to fine-tune their offerings and increase satisfaction.
Imagine being part of such an exclusive club. Wouldn't you enjoy the benefits of being a VIP club member? It's more than just a status – it's a lifestyle. This sense of belonging, this feeling of being valued, this world of exclusive experiences – all wrapped in a membership site. A membership site offers this, and starting one might be the best business decision you'll ever make.
Types of Membership Models
Membership models come in various flavors, each offering unique advantages. The experience can be as distinct as a rare vintage wine, resonating with a character and finesse that is both intriguing and inviting. Let's explore the assorted bouquet of membership models.
Paywall Communities: Imagine walking into an exclusive club, a hidden gem reserved only for the elite. Paywall communities function similarly, offering access only to individuals willing to pay a premium. Behind the protective barrier, club members can engage with exclusive content, connect with like-minded individuals, and enjoy an experience customized to their tastes.
Courses: Picture a library filled with wisdom, a treasure trove of knowledge awaiting discovery. Membership sites that offer courses function as this library. Members are granted exclusive access to various courses, allowing them to quench their thirst for learning and growth. It's akin to having a personal tutor guiding you through new realms of understanding.
All-in-One Products: Envision a convenience store where every need is catered to, where every product is hand-picked to suit your preferences. All-in-one product membership sites operate on this principle. From early access to products to exclusive rewards, these sites offer a comprehensive package. Customers can indulge in a curated selection of goods, reaping the benefits of convenience and customization.
As the scent of an exclusive VIP membership wafts, it's hard not to be enticed. Whether it's the allure of a paywall community, the intellectual challenge of courses, or the convenience of all-in-one products, there's a membership model tailored for every taste. Each offering a unique VIP status experience, these membership sites truly redefine the concept of exclusivity. Choose your favorite, and start reaping the benefits of being a VIP club member today.
Pros of Starting a Membership Site
The enticing glow of benefits beams brightly for those who venture into the world of membership sites. Picture a thriving virtual community, teeming with loyal customers, humming with engagement. It's not just a business but a lifestyle in its own right.
Steady Revenue Stream: Like the steady trickle of a stream, membership sites offer a consistent flow of income. Imagine your bank account swelling with regular monthly payments, the fruits of your VIP club membership, sweet and satisfying.
Customer Loyalty: A membership site is akin to an exclusive club – a haven for your customers. It's where they receive that coveted VIP status, fostering an unbreakable bond between them and your business. Picture the loyalty blooming, nurtured by the rich rewards and personalized experiences.
Valuable Customer Insight: Membership sites are gold mines of personal information. As you learn more about your club members, you can refine your offerings, perfectly tailoring them to their tastes. Imagine the satisfaction, the delight in their eyes as they enjoy an experience crafted just for them.
Increased Engagement: The world of an exclusive VIP membership is one fraught with excitement. From early access to rewards, each member is bound by a thread of anticipation, keeping them engaged and eager. Visualize the community buzzing, the lively discussions, the shared laughter.
Community Building: Finally, membership sites offer the opportunity to build and nurture a community. Picture a group of like-minded individuals chatting, sharing, and growing together, all under the umbrella of your brand. This isn't just about customers; it's about forging lifelong relationships.
Dive into this exciting world, for the benefits of starting a membership site are genuinely abundant. This realm of exclusivity, rewards, and customer loyalty is waiting to be explored. Embrace the VIP club member lifestyle, and watch as your business blossoms.
Cons of Starting a Membership Site
Just as a coin has two sides, starting a membership site, too, brings its own set of challenges. Picture the flip side of the membership coin, a realm tinged with a few shadows amid the bright glow of benefits.
Time Investment: Imagine the tick-tock of a clock, each second filled with painstaking effort. Setting up a membership site requires a significant time investment, demanding your undivided attention for its smooth functioning. In this world, ' time is money' rings more accurate than ever.
Continuous Content Creation: Envision an artist's canvas, constantly yearning for fresh strokes of creativity. A membership site is this canvas, requiring regular new content to keep club members engaged. The pressure can be immense, akin to an ongoing race against time.
Customer Retention: Visualize a butterfly, flitting from flower to flower in search of nectar. Retaining customers in a membership model can be as challenging as coaxing this butterfly to stay. Loyalty is fickle, and maintaining the allure of the VIP status is a constant uphill battle.
Technical Glitches: Picture a hiccup in a well-oiled machine, the sudden jolt disrupting harmony. A membership site might face technical issues, potentially affecting the user experience and tarnishing the shiny veneer of the VIP club membership.
Privacy Concerns: Imagine a locked diary, its secrets fiercely guarded. With the handling of personal information, membership sites must navigate the delicate balance of privacy concerns. One misstep, and you risk losing the trust of your club members.
The challenges can be daunting, yet the yield of an exclusive VIP membership site remains enticing. These hurdles are stepping stones, leading toward a flourishing community of loyal customers basking in the glow of their VIP status. Navigate them wisely, and the rewards of your journey await.
How to Start a Paid Membership Site With a Blog
Imagine embarking on a thrilling expedition, your fingertips tingling with anticipation as you delve into the vibrant landscape of digital memberships. You're venturing into a world where blogs serve as the backbone of exclusive VIP clubs, where each post is a gateway to a rich trove of rewards and an elevated VIP status. Picture the journey of crafting a paid membership site, one that's intricately woven around your blog. It's a tale of innovation, creativity, and boundless possibilities.
Choose Your Model
First, take a moment to envision your ideal membership site. What does it look like? What unique offerings does it bring to the table for your VIP club members? As a chef selects a recipe before cooking, you must choose a fitting model for your membership site. It's a critical step, akin to laying the foundation stone of a monumental building.
Your choice of model forms the blueprint of your site, shaping its structure and defining its identity. It can range from paywall communities to courses or all-in-one products. Each model presents a unique palette of offerings, catering to the varied tastes of your prospective members. It's like setting up an exclusive boutique, with each membership model offering a distinct flavor.
So, take your time. Savor the process. Enjoy the thrill of dreaming up a world that can offer your customers the alluring promise of VIP status. Remember, this is your chance to craft an experience that grants your members early access, exclusive rewards, and a sense of belonging. No pressure, though. This is just the exciting challenge of starting your membership site journey. Embrace it, and watch as your vision takes form.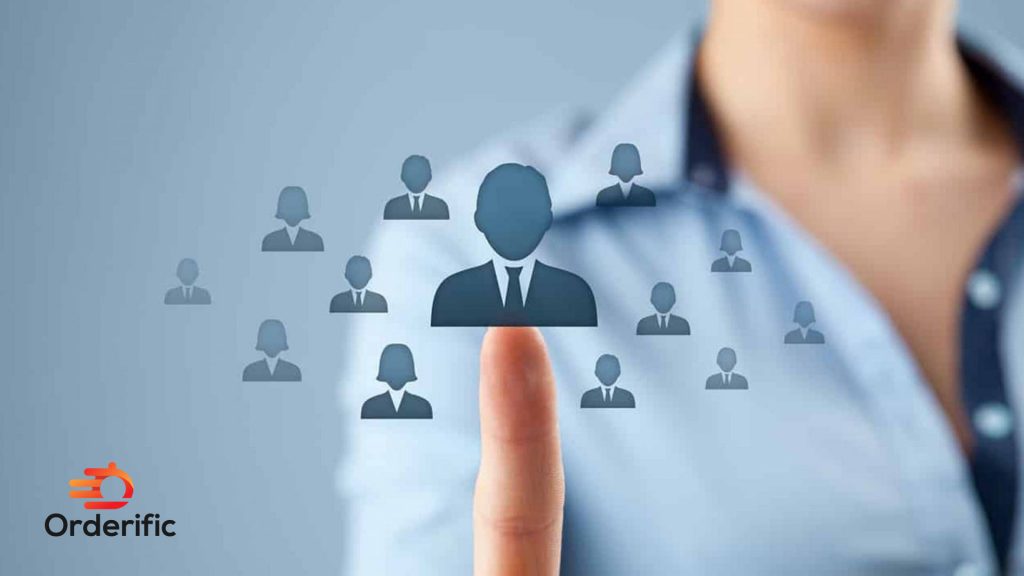 Find a Membership Plugin
Picture your fingertips dancing across the keyboard, breathing life into your membership site. The next step? Finding the all-important membership plugin. This software gem is akin to the heart of your site, pumping life into its digital veins. Think of it as the catalyst that transforms your blog into an exclusive community.
Imagine a tool that facilitates user registration, content protection, and payment handling. That's what a good membership plugin does. Choose wisely, considering your unique needs and ensuring compatibility with your existing platform.
Picture the plugin elegantly handling sign-ups, retaining VIP members, and nurturing engagement. It's about creating a seamless user experience, mirroring the effortless poise of a skilled ballet dancer.
So, embark on the quest for the perfect plugin, the guardian of your valuable content, and the facilitator of your VIP club memberships. As you explore options, remember the importance of user-friendliness, security, and flexibility.
With the right plugin, your membership site will hum like a well-oiled machine, offering your members coveted VIP status and alluring benefits. So, enter this intriguing world of membership plugins and find the perfect companion for your venture. After all, a fruitful journey begins with choosing the right tools.
Set up Payments, Levels, and Rules
The next stage of your voyage brings you to the heart of your digital realm. Picture yourself setting up payments, defining member levels, and establishing rules. Think of it as drawing lines in the sand, shaping the landscape of your membership site.
Envision a virtual cash register, tinkling melodically with each transaction. With secure and convenient payment setups, your site transforms into a trusted market. It's a place where customers happily exchange their hard-earned money for elite status and countless membership rewards.
Next, imagine stepping into the shoes of a seasoned sommelier, expertly discerning and categorizing wines. Your members, too, are as diverse as a wine cellar's offerings, each requiring their unique serving of exclusivity. As you delineate membership levels, you're fine-tuning the VIP experience, ensuring every customer feels recognized and valued.
Now, envision a constitution guiding interactions within your digital haven. These are your rules, forming the backbone of your community and preserving the allure of your VIP club. It's a delicate balance, akin to walking a tightrope, dictating the flow of your ecosystem without stifling members' freedom.
As you embark on this journey stage, remember the importance of seamless transactions, inclusive categorization, and fair rules. By navigating this path wisely, you're one step closer to unlocking the full potential of your exclusive membership site. Adventure on, for the rewards are well worth the effort!
Create Content for the Launch
Picture yourself as a master storyteller, creating a captivating narrative for your site's grand launch. Each piece of content is a brushstroke on a canvas, gradually revealing a masterpiece. With every word, sentence, and paragraph, you are setting the stage for your members' VIP journey.
Imagine your content as the first chapter of an engaging novel, enticing readers to turn the page. It's a story that captures your audience's imagination, drawing them into your world. Each sentence, carefully crafted, weaves a rich tapestry of experiences. It's a narrative that resonates with your members, encouraging them to embark on the VIP adventure.
Consider the importance of SEO optimization, the secret sauce of your content strategy. The beacon guides your audience to you, illuminating your presence in the vast digital expanse. Infusing secondary keywords into your text enhances your visibility, casting a wider net to capture your audience.
Think of your launch content as the grand opening of a theatre play, the curtains rising to reveal a world of enchantment. It's the first step on the yellow-brick road of your membership site journey. As you craft your narrative, remember the power of words to inspire, engage, and transform. Welcome to the world of content creation for membership site launch!
Add a Membership Page to Your Site
Imagine yourself as a gifted architect, meticulously designing the final structure of your digital terrain – a membership page. See your creativity coming alive as you piece together the elements on your screen. It's an exciting mix, a fusion of art and science, as you work to create an eye-catching, functional, and intuitive layout.
The membership page is your digital welcome mat, inviting visitors to step inside and explore the exclusive world awaiting them. Feel the anticipatory thrill, the infectious excitement as you add this page to your site. It's akin to installing a whole entrance to your VIP club, a gate that opens into endless rewards and experiences.
Envision the webpage taking shape under your deft touch, each added feature enhancing its appeal. Appreciate the importance of a clear, concise, and enticing description of being a VIP club member. It's like a siren song, coaxing your visitors to the shores of membership, compelling them to join your elite club.
Finally, imagine the sense of accomplishment as you view your finished membership page. This is your golden ticket, the gateway to a thriving community and a steady revenue stream. With this in place, your membership site is ready to welcome its first VIP members, and your exciting journey has truly taken off.
Promote and Maintain Your Membership Site
Step into the spotlight and picture yourself as a charismatic showman, ready to create a memorable spectacle. Your mission? To promote and maintain your vibrant membership site. Begin by crafting an enticing invitation, a digital clarion call echoing across the vast expanse of the internet.
Visualize your promotion as a compelling billboard, lighting up the digital highway and luring curious passersby. Like a VIP lounge, your site promises exclusivity, and your promotional efforts should echo this allure. Whether through engaging social media posts, captivating email newsletters, or irresistible offers, your primary objective is to entice new audience members and captivate them with your VIP charm.
Next, turn your attention to the heart of your digital realm, your exquisite membership site. Like a skilled gardener, your task is to nourish and maintain this digital landscape. From refreshing content to updating plugins, your every action is guided by a commitment to sustaining your site's vibrancy and allure.
Also, keep your fingers on the pulse of the digital world. Stay updated with the latest trends, adapting and evolving your strategies to continue enchanting your members. Remember, your journey doesn't end with the site's launch; instead, it blossoms into a thrilling adventure of continuous growth and innovation.
Finally, let's remember the importance of SEO. This digital magic spell enhances visibility, attracting visitors to your VIP sanctuary. Infusing your content with relevant secondary keywords makes your site a shining beacon in the crowded digital sea.
So, brace yourself for the exciting journey ahead. Start promoting and maintaining your membership site, and watch as your digital VIP club thrives.
Conclusion
Embarking on unlocking VIP benefits by starting a membership site today is akin to discovering a treasure trove. As you delve into the vibrant landscape of Membership, your senses are engaged by the tantalizing prospect of crafting a rich, rewarding VIP experience. With each step, you're drawing closer to creating a thriving community of loyal customers, their faces illuminated by the glow of VIP status. This adventure, while challenging, promises bountiful rewards, with increased revenue, decreased operational costs, and an enhanced user experience. Closer to home, Orderific, integrated with leading POS systems and payment partners, is an example of how automation of manual tasks can improve customer experience. Intrigued? For more information on Orderific, schedule a FREE DEMO today.
FAQs
What are the advantages of offering membership programs for businesses?
Membership programs enhance customer loyalty, increase revenue, provide valuable customer insights, and create a sense of exclusivity.
How can businesses create and maintain a successful membership program?
Businesses can achieve this by providing exclusive benefits, engaging content, regular updates, and exceptional customer service.
What are the key features and benefits that members typically expect from their memberships?
Members typically expect exclusive access, special offers, personalized content, and superior customer service from their memberships.
How does membership retention impact the long-term success of businesses?
Membership retention bolsters business success by sustaining revenue streams, strengthening customer relationships, and enhancing brand reputation.