Welcome aboard our VIP membership journey! Imagine being granted exclusive access to a world of privileges. Not just any privileges but those meticulously curated for our VIP members. The anticipation heightens as you unlock the door to an elite club of exclusivity. Your status, now elevated, makes you part of a unique circle. You start to experience early benefits, rewards tailored to your preferences, and access to finely selected wines, all exclusive to VIP club members. This is no mere club; it's an experience, a lifestyle, a universe exclusively designed for you. It takes personal information, but only so we can customize your rewards. Intrigued? Continue reading as we dive deep into VIP exclusive membership management. Let's explore this incredible journey together, shall we?
What is a Membership Site?
A membership site is a digital fortress where exclusivity meets value. Imagine an online arena curated just for you, the esteemed VIP member. Each click reveals more perks, each login, and a sensation of belonging. It's a treasure trove with rewards, early access opportunities, and a world of finely selected wines.
These aren't mere benefits but a testament to your VIP status — a status earned, not given. This digital realm, this membership site, becomes a second home. It knows your preferences, anticipates your needs, and delivers rewards tailored just for you. It's not merely a site; it's an experience, a recurring joy laden with surprises. A single login holds the promise of countless discoveries.
Even at a basic level, the membership site protects your personal information, valuing it as much as you do. This isn't just about data; it's about earning and maintaining the trust of VIP club members. This site, this exclusive digital realm, is where customers become club members, club members become VIPs, and VIPs uncover a world of exclusive experiences.
This is the essence of a membership site: a world of privileges, rewards, and experiences, all designed to elevate the ordinary into extraordinary.
Benefits of Creating a Membership Website
Creating a membership website is akin to crafting a golden key that opens the door to opportunities. It's a digital haven that delivers many benefits, each contributing to the allure of the VIP experience.
Enhanced Engagement: Membership sites nurture an intimate bond between the brand and the VIP club member. Every interaction, reward, and early access opportunity strengthens this relationship.
Tailored Experiences: Membership sites personify exclusivity. They are realms where personal information is transformed into personalized experiences. Each login promises a discovery tailored to the VIP member's preferences.
Elevated Status: Every club member enjoys the prestige of VIP status, which bestows a wealth of exclusive benefits. It's an honor, a recognition, a testament to the member's value.
Loyalty Rewards: Membership sites are fertile grounds for loyalty. Rewards, exclusive experiences, and early access opportunities all serve as incentives, building a strong bond of loyalty between the VIP club member and the brand.
Security and Trust: Membership sites respect and protect personal information, fostering trust. Customers can confidently enter this digital realm, assured that their data is cherished and shielded.
Exclusive Access: Membership sites offer a peek into the exclusive. They present unique experiences, finely selected wines, and privileges exclusively for the VIP club members.
Continuous Discovery: The allure of a membership site lies in its promise of constant discovery. Each login and access unravels more, enhancing the VIP member's journey.
In essence, a membership site is not just a platform. It's a universe of opportunities, experiences, and rewards — all designed to honor, engage, and delight the exclusive VIP club member.
Different Types of Membership Websites
Here, in digital exclusivity, membership websites manifest in different forms, each with its unique flavor and charm. It's a world teeming with possibilities, each path leading to a different experience, each experience designed to cater to the varied preferences of our esteemed VIP club members.
Content-based Membership Sites: In this digital haven, exclusivity intertwines with knowledge. Many articles, e-books, videos, and podcasts await behind the secure walls, providing early access to a rich reservoir of information tailored to the VIP member's interests. It's a labyrinth where every turn unravels a treasure trove of knowledge.
Community-based Membership Sites: Imagine a bustling digital marketplace where VIP club members come together to share, discuss, and explore. It's a space where camaraderie is fostered, bonds are solidified, and shared interests spark lively conversations.
Product-based Membership Sites: Here, the tangible meets the intangible. VIP members are granted exclusive access to physical products, each meticulously selected and delivered with the utmost care. It's a realm where anticipation meets gratification, every package serving as a testament to the member's VIP status.
Service-based Membership Sites: In this corner of the digital realm, VIP members enjoy access to various services. Catering to various needs, these services offer convenience at the click of a button, exuding a charm that is both enchanting and practical.
Hybrid Membership Sites: This is where boundaries blur, where different types of membership sites converge. It's a melting pot of experiences, offering a blend of content, community, products, and services seamlessly integrated to enrich the VIP member's journey.
These paths unfold in the realm of membership websites, each leading to a unique experience. Each website a testament to exclusivity, a symbol of VIP status, and a celebration of the member's journey. It's a digital universe crafted with a single purpose – to make the ordinary feel extraordinary.
Membership Website Setups
Setting up a membership website is akin to crafting an art piece. It's a thoughtful process, blending functionality, aesthetics, and exclusivity. Envision it as a digital canvas, brimming with possibilities, waiting for the artist's touch.
But who's the artist here? Why, it's you, our esteemed VIP members. We create the framework, and you bring it to life with your unique preferences. The result? A harmonious symphony of features, catering to your needs and surpassing your expectations. The first stroke on our canvas is the registration process. Simplistic in design yet secure in delivery, we ensure your personal information is safe. Trust us, your security is our priority.
Now, imagine a dashboard – your command center. You can navigate the digital universe from here, accessing exclusive content and engaging with fellow VIP club members. Visualize a library, an oasis of knowledge at your fingertips. Articles, e-books, and videos, all curated according to your interests. Your curiosity fuels this library, making each log in a journey of discovery.
Picture a marketplace bustling with activity. Engage in lively discussions, share insights, and forge bonds with fellow VIP members. It's not just a community; it's a family. Remember the exclusive access we promised? Picture a vault of finely selected wines, rewards, and early access opportunities. Yes, they are all yours to claim.
But the journey doesn't end here. With continuous updates, your experience evolves, making each log in a new adventure. We're not just offering you a membership; we're inviting you on a journey that turns the ordinary into extraordinary. So, are you ready to unlock your VIP exclusive membership? Welcome aboard; the adventure awaits!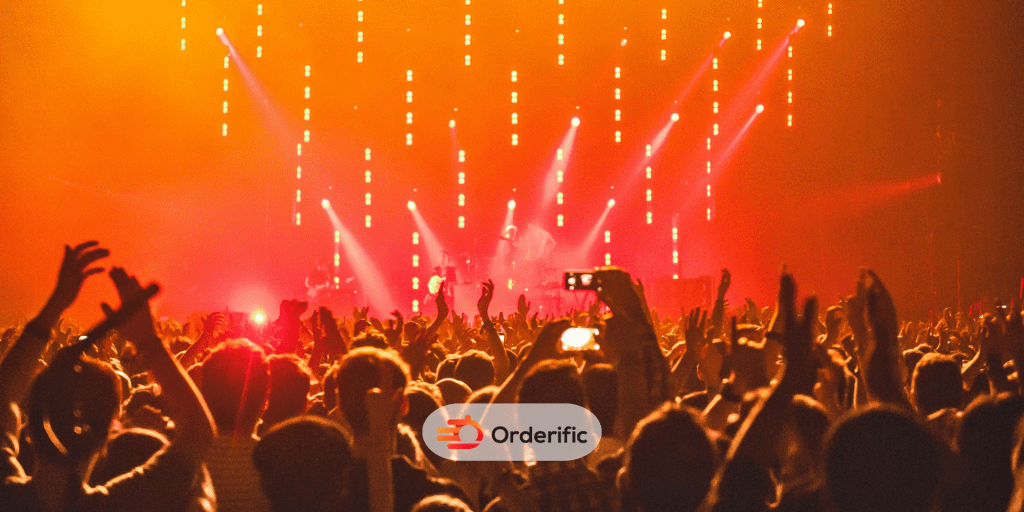 Best Practices for Managing Membership Websites
Imagine yourself steering the digital ship of your VIP exclusive membership site. The task might seem daunting at first, but fear not! We're here to guide you. By following these best practices, managing your membership site becomes a breeze, and your VIP club members feel valued. Firstly, prioritize the security of your members' personal information.
It's a vital trust factor and a testament to your commitment to their privacy. Next, continuously update your website content. Keep it fresh and engaging. Remember, each login should feel like a new adventure for your VIP member. Moreover, foster a sense of belonging within your VIP club members.
Encourage them to interact, share insights, and engage in lively discussions. Don't forget to reward their loyalty. Early access opportunities, exclusive rewards, and finely selected wines are a few ways to do this. Lastly, keep your VIP members in the loop. Regular updates, newsletters, and notifications help them feel connected.
Managing a membership website requires a delicate balance of security, engagement, exclusivity, and communication. It's not just about maintaining a platform; it's about curating an experience. An experience that elevates ordinary customers into esteemed VIP club members. So, are you ready to sail smoothly into membership website management? Let's embark on this incredible journey together!
The Future of VIP Exclusive Membership Websites
Imagine stepping into a new era, one where digital exclusivity meets personalization. In the future, your VIP exclusive membership site will evolve, adapting to your growing preferences and desires. It's no longer just a platform; it becomes an intimate companion on your journey.
Picture this. When you log in, you're greeted by an interface that feels familiar yet thrillingly fresh. It's like coming home to a newly renovated house, each room brimming with surprises. New articles, podcasts, and eBooks await, each piece of content more engaging than the last.
Now, envision a growing community. A hub where VIP members share, learn, and grow together. Animated discussions, shared insights, and a sense of belonging permeate the air. The community isn't just thriving; it's blooming, nurturing bonds that transcend the digital realm.
The product offerings evolve, too. Exclusive wines, tailored rewards, and early access opportunities multiply, each more enticing than the last. The rewards aren't just tokens of appreciation but symbols of your elevated status.
Imagine the enhanced security measures. Your personal information, more secure than ever, reinforcing the trust you place in us. It's not just a technical update; it's a reaffirmation of our undying commitment to you.
Finally, anticipate a journey of continuous discovery. With each login, you uncover more, each discovery amplifying the joy of being a VIP member. This future isn't just a possibility; it's a reality that we're tirelessly working towards. So, ready to embrace the future of VIP exclusive membership websites? The adventure continues!
Conclusion
In concluding our deep dive into membership management, envision the allure of Orderific's VIP exclusive membership. Imagine a digital realm brimming with opportunities, increased revenue, and decreased operational costs, all wrapped in an immersive, personalized experience. Each login unveils more delights, each interaction teases your senses, and each discovery amplifies the joy of being a VIP member. This isn't a mere digital platform; it's a testament to the extraordinary, where ordinary customers transform into esteemed VIPs. With Orderific, you gain more control, enjoy a superior user experience, and engage in tailored marketing that truly resonates. Schedule a FREE DEMO today for more glimpses into this exclusive journey and a chance to automate manual tasks.
FAQs
What benefits do VIP members typically enjoy in a loyalty program, and how does it affect customer retention?
VIP members enjoy exclusive rewards, early access, and personalized experiences, fostering loyalty and significantly enhancing customer retention.
How can businesses create a sense of exclusivity for their high-end products or services?
Businesses can create exclusivity by offering limited access, unique experiences, and personalized services tailored to high-end customers' preferences.
What are the different levels of membership that a premium gym may offer, and what exclusive perks might each level provide?
Premium gyms may offer basic, pro, and elite levels, each providing access to exclusive classes, personal trainers, and spa services.
Discuss the strategies that luxury fashion brands use to maintain an aura of exclusivity.
Luxury fashion brands maintain exclusivity through limited releases, high prices, celebrity endorsements, and premium marketing strategies.