Just imagine stepping into a bustling kitchen, the air filled with tantalizing aromas and the symphony of sizzling pans. This is where aspiring chefs find their calling, where raw talent meets seasoned expertise. Welcome to the world of mentor restaurants — innovative spaces that shape the culinary virtuosos of tomorrow.
Mentor restaurants are more than just food establishments; they are creative laboratories where culinary dreams take flight. Under the watchful eyes of seasoned chefs, aspiring cooks learn the art and science of food. They dive mouth-first into the complex flavors, diverse techniques, and the captivating dance of kitchen orchestration. Let's embark on a gastronomic journey to understand how these mentor restaurants mold culinary talents and influence the food landscape.
Mentor Restaurants: Nurturing the Next Generation of Culinary Stars
Mentor restaurants serve as culinary incubators, nurturing the nascent talents of passionate food enthusiasts. Within these vibrant kitchens, experienced chefs share their wealth of knowledge, skills, and, most importantly, their philosophy of food. They provide a real-world, hands-on environment where the perfection of a julienne cut or the subtlety of a delicate sauce becomes a learning moment. The mentor-mentee relationship established in these settings is a powerful one, marked by mutual respect, shared passion, and a commitment to culinary excellence.
Moreover, mentor restaurants play a pivotal role in shaping the future of the food industry. They encourage creativity and innovation, pushing the boundaries of traditional culinary norms. Here, aspiring chefs are given the freedom to experiment with flavors and techniques, fostering a spirit of inventiveness that is vital to the ever-evolving food scene. The culinary stars of tomorrow, shaped in these kitchens, are thus ready to step into the professional world, equipped with a profound understanding of their craft and a unique culinary voice.
Behind the Scenes: Understanding the Mentor Restaurant Concept
Mentor restaurants are not just about training aspiring chefs; they also offer an immersive dining experience for food enthusiasts. These establishments showcase the best of culinary artistry, inviting patrons to indulge in a feast for their senses. The menu is a carefully curated masterpiece, blending classic techniques with modern twists and local flavors. Each dish is a reflection of the mentor's philosophy, showcasing their unique culinary identity.
The dining experience in a mentor restaurant is also an interactive one. Guests can witness the magic unfold in the kitchen, observe how dishes are prepared, and even engage with the chefs. This allows for a deeper connection between food lovers and the culinary world, fostering appreciation and understanding of the craft.
The Role of Mentor Chefs: Inspiring and Guiding Future Talent
Mentor restaurants are only as good as their chefs, and these mentors are the heart and soul of these establishments. With years of experience under their apron strings, they bring a wealth of knowledge, skill, and passion to the table. Their guidance is invaluable for aspiring chefs, shaping them into well-rounded professionals with a deep understanding of the culinary arts.
In addition to training and mentoring, these chefs also serve as role models for future talent. They inspire with their dedication, creativity, and love for food. Their influence extends beyond the kitchen walls; they are ambassadors of the culinary world, shaping its direction and pushing it toward new horizons.
Building Culinary Foundations: Training in Mentor Restaurants
The training provided in mentor restaurants goes beyond technical skills and culinary knowledge. These establishments also instill important values such as teamwork, discipline, and time management. In a fast-paced, high-pressure kitchen environment, these qualities are essential for success.
Mentor restaurants also offer opportunities for networking and exposure to different cuisines and cultures. This helps aspiring chefs build a diverse palate and broaden their understanding of the global food scene. It also fosters a sense of community within the culinary world, creating connections that can last a lifetime.
Experiencing Mentorship: Life in a Mentor Restaurant Kitchen
Life in a mentor restaurant kitchen is a dynamic and exhilarating experience, bustling with creative energy and the vibrant rhythms of gastronomic innovation. Amidst the sizzle of pans and the chop of knives, young chefs are put through their paces, learning from the best in the industry. Each day presents new challenges and learning opportunities, fostering a sense of curiosity and exploration. The mentor restaurant kitchen becomes a hub of culinary growth, where trainees not only perfect their culinary skills but also learn to navigate the high-pressure world of professional cooking.
In these nourishing environments, every recipe mastered, every dish tastefully presented, and every critique positively received, contributes to the culinary journey of the mentees. Over time, they develop their unique style, blending their ideas with the wisdom of their mentors. Chefs-in-training get to experience first-hand the joy of creating a dish that resonates with patrons, strengthening their bond with food and enhancing their understanding of its artistry.
From Novice to Master: Success Stories of Mentor Restaurant Graduates
The success stories of them graduates are a testament to the power of this unique culinary concept. These establishments have produced some of the most renowned chefs in the industry, who have gone on to win prestigious awards and open their successful restaurants. Their journeys started in mentor restaurants, where they honed their skills and discovered their passion for food.
From Michelin-starred chefs to well-known restaurateurs, mentor restaurant alumni have made their mark on the culinary world and continue to shape its future. Their success is a result of the nurturing environment, invaluable guidance, and life-changing experiences provided by mentor restaurants.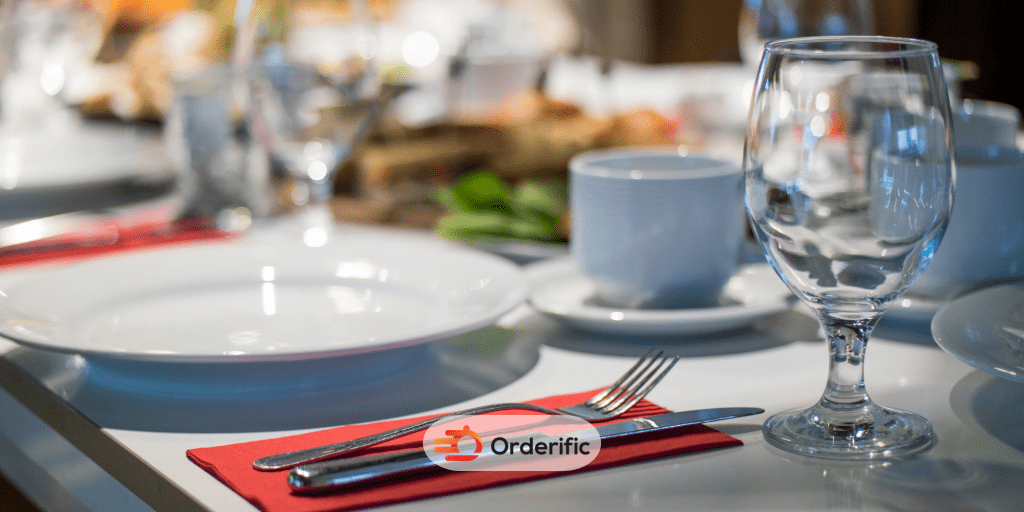 Conclusion
They play a crucial role in shaping the culinary landscape. They provide aspiring chefs with the necessary training, support, and inspiration to turn their passion for food into a successful career. These establishments are not just restaurants, but also creative spaces that foster innovation and push the boundaries of culinary excellence. With mentor restaurants, the future of the food industry is in safe, capable hands. So let's raise our forks to these culinary incubators and celebrate the power of mentorship in unlocking success!
You can find more informative content with Orderific here. For the countless benefits Orderific can bring to your business, start trying it out here. Today is Orderific time!
FAQs
What are mentor restaurants, and how do they differ from regular restaurants?
Mentor restaurants are food establishments that serve as creative laboratories for aspiring chefs.
How do aspiring chefs get accepted into a mentor restaurant program?
Aspiring chefs can apply to mentor restaurant programs through various methods, such as submitting an application or going through a recruitment process.
Do mentor restaurants have specific cuisine specialties?
Some of them specialize in a particular cuisine, while others offer a diverse menu. It ultimately depends on the mentor chef's expertise and culinary style.
What benefits do aspiring chefs gain from working in mentor restaurants?
Aspiring chefs working in mentor restaurants gain hands-on experience, technical skills, and exposure to different cuisines and cultures.
Can anyone dine at a mentor restaurant?
Yes, they are open to the public. Anyone can experience the unique dining experience offered by these establishments.