Navigating the intricate waters of the Michigan minimum wage often resembles a journey into uncharted territory. Many, from small businesses to large corporations, seek clarity amidst the complex web of rules. With a robust grasp of Michigan's employment law framework, employers and employees can confidently maneuver, ensuring operations are legal and ethically sound.
Delving deep into Michigan's wage mandates isn't just about compliance but understanding their ethos. This exploration seeks to elucidate the fundamental rights of every worker, the responsibilities shouldered by employers, and the undeniable societal advantages that emerge when equitable compensation becomes standard practice in the state.
Michigan Minimum Wage in 2023: An Overview of Fair Pay Standards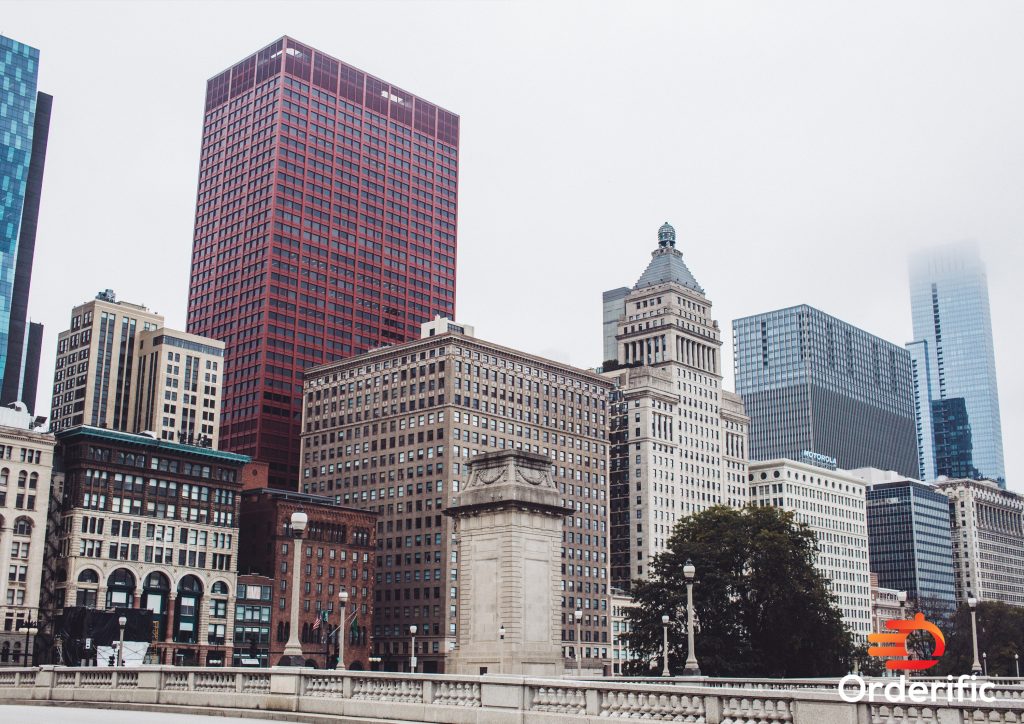 In 2023, Michigan's wage narrative is a rich tapestry woven with evolving public sentiment, analytical insights from labor statistics, and critical Michigan court interventions. Amidst this ever-changing backdrop, it's paramount for businesses, both large and small, along with their employees, to remain abreast of the prevailing standard minimum wage to ensure they're in line with state stipulations. But it's not just about the base numbers.
Delving deeper, one uncovers intricate layers like the distinct wage guidelines for tipped workers and how overarching federal guidelines, such as the Federal Fair Labor Standards Act, intersect with, and influence, Michigan's own wage policies. Such insights offer a comprehensive view of Michigan's unwavering dedication to maintaining equitable compensation for its labor force and its minimum wage of $10.10.
Optimizing Restaurant Operations: Utilizing a Scheduling Template in Michigan
Amid the bustling culinary scene of Michigan, restaurant owners must remain vigilant and adaptive to the state's evolving minimum wage policies. Enter scheduling templates – these aren't just tools for noting down shift timings. They're intricate frameworks that help restaurant managers align their operations with Michigan's wage mandates.
By meticulously aligning shift schedules with minimum wage and overtime requirements, restaurants not only maintain a smoother workflow but also sidestep potential legal hurdles. Moreover, a well-structured template acts as a transparent medium, allowing employers to clearly delineate wage structures to their team.
This is especially vital when discussing the specifics of wages for tipped workers, ensuring that every employee is fully aware of their earnings and rights. In a nutshell, these templates serve as a compass, directing restaurants toward compliant and efficient operations in the Great Lakes State.
Breaking Down Michigan's Minimum Wage: Understanding the Current Rates
In the realm of Michigan's employment sector, the minimum wage structure serves as a beacon of the state's dedication to its workforce's well-being. A multitude of rates exist, each tailored to different work categories. Whether it's the servers bustling around in a cafe relying on tips or the full-timers clocking in their regular hours, the wage system has specific provisions to cater to them all.
For those helming businesses, this is not just about knowing the numbers. It's about staying attuned to the pulse of the Michigan legislature's decisions, recognizing any shifts, and promptly adapting. With annual increments and periodic legislative updates, being proactive isn't just advisable; it's imperative. After all, falling out of line doesn't just risk legal repercussions—it can also tarnish a business's reputation in the eyes of its employees and the public.
Building a Strong Restaurant Team: Strategies for Future-Oriented Hiring
Michigan's restaurant scene, brimming with diverse cuisines and cultural influences, thrives when underpinned by a cohesive, dedicated team. As the dynamics of the state's minimum wage continue to evolve, it's imperative for restaurant owners to recalibrate their hiring strategies. A future-focused approach goes beyond merely filling vacancies. It entails a vision of nurturing talent.
By investing robustly in comprehensive training, employers can equip their teams with skills that will serve them in the long run. Furthermore, clarity in communication, especially regarding wage intricacies, eliminates potential misunderstandings and fosters trust. Above all, a restaurant that cultivates an environment of recognition and appreciation not only attracts talent but also retains it. After all, a team that feels seen, heard, and valued translates to a restaurant that resonates authenticity and warmth to its patrons.
Effective Staffing Solutions: Ensuring the Right Positions in Michigan Restaurants
The heartbeat of any successful restaurant in Michigan, or anywhere else, lies in its workforce. And finding the right staffing balance is a blend of art and strategy. In a state where minimum wage laws are constantly in flux, it's essential to craft roles that are not just operationally effective but are also equitable in compensation.
The meticulous chef ensuring that every dish is perfect, the swift-footed servers ensuring timely service, or the smiling host at the front desk—all have distinct roles, and understanding these intricacies is key. By defining clear job descriptions, ensuring equitable wages, and maintaining transparency, restaurants can create a harmonious work environment. This, in turn, translates to a dining experience that resonates with patrons. After all, a well-compensated and satisfied team ensures that every diner leaves with a smile.
Conclusion
Michigan's evolution in the realm of minimum wage showcases a profound commitment to worker rights and economic stability. As changes unfurl on this landscape, the onus falls on employers and employees to remain proactive and updated. Being abreast of the latest regulations is not merely about compliance but about fostering a workplace culture that values fair pay.
In doing so, Michigan not only bolsters its economic fabric but also sends a message about the importance of equitable compensation in today's age. Thus, as the state continues its journey, the emphasis on knowledge and adaptability becomes a beacon for all involved.
In case you want more content like this, visit Orderific right now!
FAQs
What is the minimum wage in Michigan for 2023?
The minimum wage in Michigan for 2023 is currently set at $10.10, but it's always essential to refer to official state resources or the Michigan Department of Labor.
Are there different minimum wage rates in different parts of Michigan?
No, the minimum wage is consistent across the state. However, there are different rates for standard employees versus tipped employees.
How can small businesses and restaurants in Michigan comply with minimum wage laws?
Businesses can ensure compliance by staying updated on the latest wage rates, understanding special provisions for certain categories of employees.
How can Michigan businesses ensure fair wages for their employees?
By adhering to the state's wage laws, conducting regular wage audits, and providing transparent communication about compensation, businesses can foster trust.
What steps should employers take to adhere to state labour laws in Michigan?
Employers should regularly consult Michigan's official labor resources, invest in employee training, and maintain transparent wage records.