Microbreweries, also called craft breweries, bring incredible flavors and creative brews. They foster beer lover community development within the beer industry. Originating several decades ago, these small-scale breweries emerged as a refreshing departure from standardized commercial beers.
As a result, they have steadily flourished and become an inseparable part of both urban and rural areas.
Today, microbreweries extend beyond just brewing beer. They create unique experiences for consumers, establish connections among beer lovers, and contribute positively to local economies. They're places where like-minded individuals can gather and share their love for specialty beers. They can also partake in the vibrant, rich culture of craft brewing.
The Culture of Microbreweries: A Community of Beer Enthusiasts
Microbreweries foster a culture that goes far beyond brewing beer. Craft beer spaces serve as gathering places for beer enthusiasts. They breed connections and shared love for unique and delicious brews. Often housed in repurposed buildings, they significantly revitalize communities, ignite local pride, and cultivate lively, friendly environments. 
Such establishments usually feature taprooms where customers can enjoy a wide range of beers. They can engage with the brewers, and witness the brewing process firsthand.
Moreover, these breweries often arrange community gatherings, like beer festivals, tastings, trivia nights, and live performances. This way, they promote a delightful bond among visitors.
They also prioritize sustainability, often utilizing locally sourced ingredients and implementing eco-friendly practices. Their food menus often feature dishes created with locally sourced ingredients. They provide a complete dining experience in a craft brewery that complements their craft beers perfectly.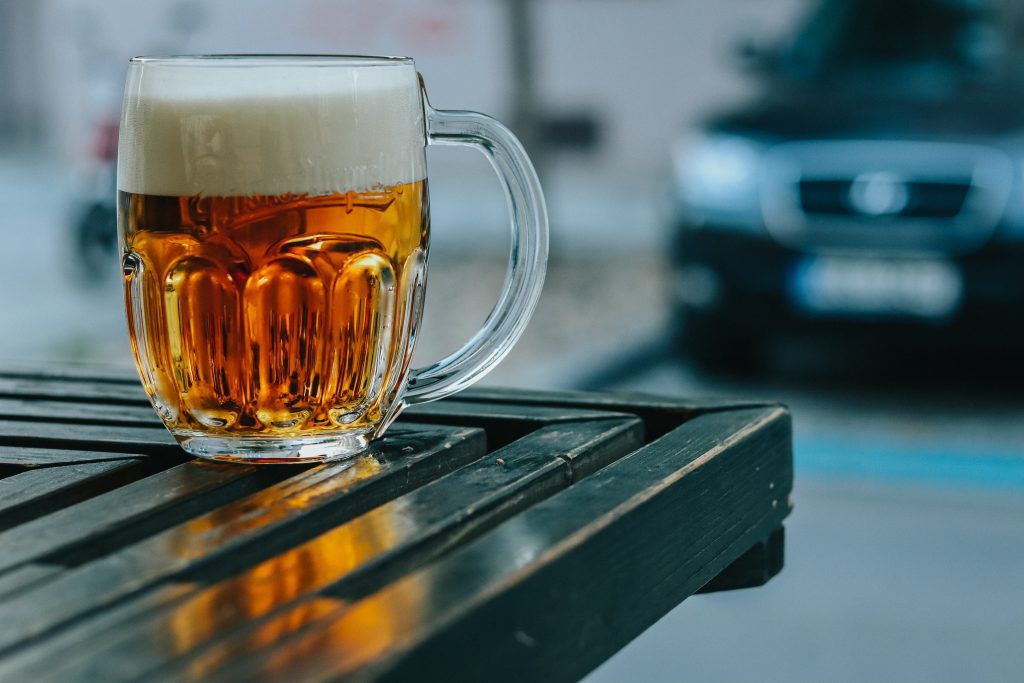 The Impact of Microbreweries on the Beer Industry
Microbreweries have substantially influenced the beer industry, promoting a renewed appreciation for quality, diversity, and innovation in brewing. Their rise has tested the dominance of large breweries, prompting these larger establishments to reevaluate their brewing and marketing strategies.
Microbreweries have also been a catalyst for the brewer job creation and have driven local economies, often rejuvenating areas where they are established.
As beer connoisseurs broaden their palate and express a thirst for new taste experiences, there's an increasing desire for exceptional brews in a taproom. In response, microbreweries have risen to the occasion by crafting an extensive range of specialty beers.
Expect velvety stouts, hearty porters, invigorating IPAs, and zesty sours – each boasting unmistakable flavor of a delicious craft beer.
The result has been a delightful variety that has ignited beer tourism, attracting passionate fans from both near and far who long to indulge in the local brews.
The Art of Craft Beer: Exploring Unique Flavors and Styles
Craft beer combines the precision of science with the artistry of creation, showcasing the skill, ingenuity, and deep knowledge of brewing techniques and ingredients. At microbreweries, the brewers transcend craftsmanship and become true craft brewer artists, continuously exploring and pushing the boundaries of flavors, components, and brewing methods to craft an extensive array of beers.
From incorporating unconventional elements like fruits and spices to aging in wine or whiskey barrels, the possibilities for innovation are seemingly boundless.
Microbreweries often specialize in specific beer styles, ranging from traditional German lagers and Belgian ales to groundbreaking experimental brews that defy conventional norms.
This unwavering commitment to excellence, creativity, and distinctiveness has elevated beer from a mere beverage to a sensory journey reminiscent of exquisite wines and spirits.
Conclusion
Microbreweries are much more than just beer producers. They are catalysts for community engagement, creators of unique experiences, and pillars of local economies. They continue to push boundaries, experimenting with flavors, and innovating brewing techniques to offer a wide range of specialty beers. Their rise has not only revolutionized the beer industry but also cultivated a vibrant culture of craft brewing.
These establishments serve as hubs for beer enthusiasts to gather, connect, and share in the appreciation of exceptional brews. As we continue to witness the growth and influence of microbreweries, one thing is clear: the art and culture of craft beer are here to stay, promising exciting times ahead for beer lovers worldwide.
In case you want more content like this, visit Orderific right now!
FAQs
What is a microbrewery?
Microbreweries operate on a more personal small brewery scale, meticulously crafting beer in smaller batches and typically producing fewer than 15,000 barrels annually.
How is microbrewery beer different from other types of beer?
Microbreweries are renowned for their ability to create craft beer of extraordinary caliber, offering an extensive selection and unparalleled artistic expression.
What is the history of microbreweries in the United States?
During the vibrant late 1970s and early 1980s, an incredible wave of microbreweries swept the United States.
What are the most popular styles of beer produced by microbreweries?
Alongside popular styles like India Pale Ales (IPAs), stouts, porters, and pale ales, microbreweries push the boundaries of flavor, ingredients, and brewing methods.
Can microbreweries distribute their beer to other states?
Microbreweries can expand their beer distribution to multiple states, contingent upon factors like unique laws and regulations in each state.