Introduction
In the past, beer was a simple, unassuming drink. Now, it's a platform for artisans to experiment, innovate, and express their creativity. Welcome to the world of microbreweries, a realm where beer reaches new heights of complexity and taste. Here, brewers are not just producers but artists, crafting brews with a blend of time-honored traditions and inventive techniques.
Craft brewing is more than just about brewing beer. It's a culture, a community, a commitment to quality, and above all, a passion. Microbreweries, with their small-batch brews, are at the forefront of this movement, introducing beer lovers to a delightful array of flavors and styles. From the robust, full-bodied stouts to the refreshingly tangy IPAs, there's a craft beer to tantalize every palate.
The Culture Of Microbreweries: A Community Of Beer Enthusiasts
The microbrewery culture is a captivating tapestry of diversity and vibrancy, akin to the kaleidoscope of brews they create. It's a tight-knit community of passionate beer enthusiasts, where every individual, be it the skilled brewer or the discerning consumer, is united by a shared appreciation for exceptional quality, tantalizing flavor profiles, and boundless creativity.
Immerse yourself in the welcoming ambiance of a local taproom, where engaging conversations flow as freely as the beer on tap. Unleash your inner beer connoisseur by attending captivating beer festivals and tasting events, where you can explore an endless array of brews, each with its own distinct character and story.
Beyond the sheer pleasure of indulging in a glass of beer, the microbrewery culture fosters a profound sense of camaraderie and belonging. It's a celebration of the artistry and craftsmanship behind every brew, as well as an homage to the unique nuances that define each sip. Whether you're savoring a hop-forward IPA or relishing the rich complexities of a barrel-aged stout, the microbrewery culture offers an immersive experience that transcends mere libation—it's a symphony of flavors, a journey of discovery, and a vibrant community that warmly welcomes all who appreciate the beauty of the brew.
The Impact Of Microbreweries On The Beer Industry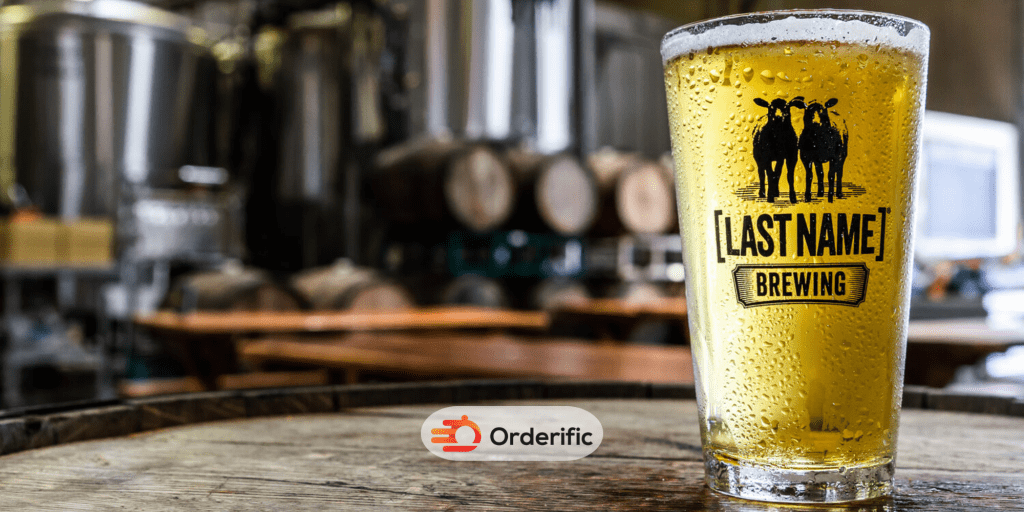 Microbreweries have significantly influenced the beer industry, carving a niche for quality and creativity. Their emergence has brought about a paradigm shift, challenging the long-standing monopoly of mass-market breweries. These small-scale, independent breweries focus on crafting distinctive, flavor-rich brews, offering consumers an alternative to conventional beers.
With their attention to detail and dedication to their craft, microbreweries have become a haven for beer enthusiasts seeking unique and innovative flavors. From hoppy IPAs to rich stouts and everything in between, these breweries continuously experiment and push the boundaries of what beer can be.
Not only do microbreweries provide a diverse range of beer options, but they also play a vital role in revitalizing local economies. By creating jobs and attracting visitors to their taprooms, these establishments contribute to the growth and vibrancy of their communities. The sense of community fostered by microbreweries is unparalleled, as locals and tourists alike gather to share their love for beer and support small businesses.
In essence, the rise of microbreweries is a testament to the enduring appeal of craftsmanship and the power of a passionate community. It's a celebration of creativity, flavor exploration, and the pursuit of exceptional beer experiences.
The Art Of Craft Beer: Exploring Unique Flavors And Styles
Craft beer is an art form, a sensory delight that engages palate with an array of unique flavors and styles. Each brew is an expression of the brewer's skill and creativity. Exploring the depths of taste and aroma that beer can offer. From the fruity, spicy notes of a Belgian Wit to the deep, chocolatey undertones of a Porter. Craft beers are a testament to the complexity and diversity of beer. Whether you're a seasoned beer enthusiast or a curious novice, venturing into the world of craft beer is a journey of discovery. A journey enriched by the passion and community spirit that microbreweries foster.
Conclusion
In the panorama of the beer industry, microbreweries have emerged as a significant and transformative force. They represent a return to authenticity and craftsmanship. Offering a diverse and exciting world of flavors that redefine what beer can be. With their emphasis on quality and creativity. These small-scale breweries create unique brews that captivate the palate and ignite the imagination. The craft beer culture is a dynamic, vibrant community of beer lovers. United by a shared appreciation for brews that are as complex and layered as a fine wine. This thriving culture, focused around taprooms, festivals, and tasting events, is a testament to the power of passion and community spirit.
Now that you've had a taste of the craft beer universe, why not delve deeper? Schedule a demo with us at Orderific and embark on an immersive journey into the world of craft beers. Let's raise a glass to the art of brewing and the vibrant culture it fosters. Contact us today to schedule your demo, and let's explore the fascinating world of craft beers together.
FAQs
What is a microbrewery?
A microbrewery is a small-scale brewery that produces a limited amount of beer, emphasizing quality, flavor, and brewing technique.
How is microbrewery beer different from other types of beer?
Microbrewery beer is crafted in small batches, focusing on quality, flavor diversity, and innovative brewing techniques.
What is the history of microbreweries in the United States?
Microbreweries emerged in the United States in the 1970s. Marking a shift towards craft brewing and diversity in the beer industrry.
What are the most popular styles of beer produced by microbreweries?
Microbreweries often produce Pale Ales, IPAs, Stouts, Porters, and Lagers.
Can microbreweries distribute their beer to other states?
Yes, microbreweries can distribute their beer to other states, subject to local and state laws.