Navigating the intricacies of the minimum wage in Alaska can take time and effort, leaving employers and employees perplexed by constantly evolving labor standards. We present a thorough handbook outlining the minimum compensation obligations to clarify this uncertainty. 
This guide offers extensive insight into the historical and present state regulations, serving as a comprehensive resource for understanding Alaskan minimum wage requirements in 2023.
What is the Minimum Wage in Alaska?
The minimum wage in Alaska (United States) has ignited fervent discussions among employees and employers. As of 2023, Alaska boasts a minimum wage of $10.85 per hour, eclipsing the federal baseline of $7.25. This minimum wage increase has garnered widespread approval for its potential to furnish workers with a viable income, enabling them to sustain their livelihoods and support their families. 
Nevertheless, apprehensions persist regarding the potential of the higher minimum wage to escalate operational expenses for businesses, potentially exerting ripple effects on the local economy. Despite these reservations, the discourse surrounding Alaska's minimum wage is far from abating. Collaborative efforts between workers and employers persist as they strive to uncover an optimal resolution that harmonizes the interests of all stakeholders.
Minimum Wage Rates in Alaska over the years
The evolution of minimum wage rates in Alaska reflects the dynamic interplay between economic shifts and the pursuit of equitable income distribution. A brief overview of Alaska's minimum wage history is as follows:
Nevertheless, despite these endeavors, numerous Alaskans grapple with financial challenges, necessitating a contemplation of more potent remedies to tackle the foundational causes of poverty and inequality within the state.
How often does the Minimum Wage change in Alaska
The issue of minimum wage holds significant importance for employees, particularly those engaged in low-paying jobs. For individuals residing in Alaska, there might be a curiosity about the state's frequency of minimum wage revisions. In Alaska, the minimum wage undergoes an annual review. It is adapted based on the fluctuations in the Consumer Price Index (CPI). The intention is to align with the evolving cost of living. 
However, any alterations to the minimum wage values necessitate approval from the Alaska Department of Labor and Workforce Development. This underscores the careful evaluation and specific prerequisites that must be met before changes can be implemented. Staying informed about these adjustments becomes crucial to avoid overlooking potential advantages that could arise as a result.
How is the Minimum Wage in Alaska determined
Determining the minimum wage in Alaska is a dynamic process guided by legislative decisions, which are subject to revisions over time. The state's approach to setting its minimum wage is outlined as follows:
Legislative Mandate: The state's legislature is responsible for establishing the minimum wage in Alaska. This initiative was inaugurated in 1959 when the inaugural Alaska legislature enshrined a minimum wage of $1.50 per hour into law. Remarkably, this rate has consistently surpassed the federal minimum wage ever since.
Surpassing Federal Standards: Alaska law mandates that the state's minimum wage must exceed the federal minimum wage by a margin of at least $1 per hour. Consequently, the minimum wage in Alaska typically stands higher than the federal baseline.
Annual Fine-Tuning: An iterative process of annual increases characterizes the minimum wage in Alaska. These adjustments hinge on multiple factors, notably the Consumer Price Index (CPI), a metric gauging the evolution of commodity and service prices. The objective of these periodic modifications is to ensure that the minimum wage remains in step with inflation and the prevailing cost of living.
Remaining attuned to any shifts in minimum wage regulations is of paramount importance for an employer in Alaska. This vigilance ensures adherence to legal requirements and equitable remuneration for their workforce.
How can Small Businesses and Restaurants in Alaska be compliant with Minimum Wage Laws?
Small businesses and restaurants in Alaska are grappling with the complex task of adhering to evolving regulations. The escalating minimum wage requirements have presented a dilemma for many Alaska employers, forcing them to strike a balance between sustaining their operations and providing their employees with equitable compensation. To effectively navigate Alaska minimum wage laws, small businesses, and restaurants should consider the following strategies: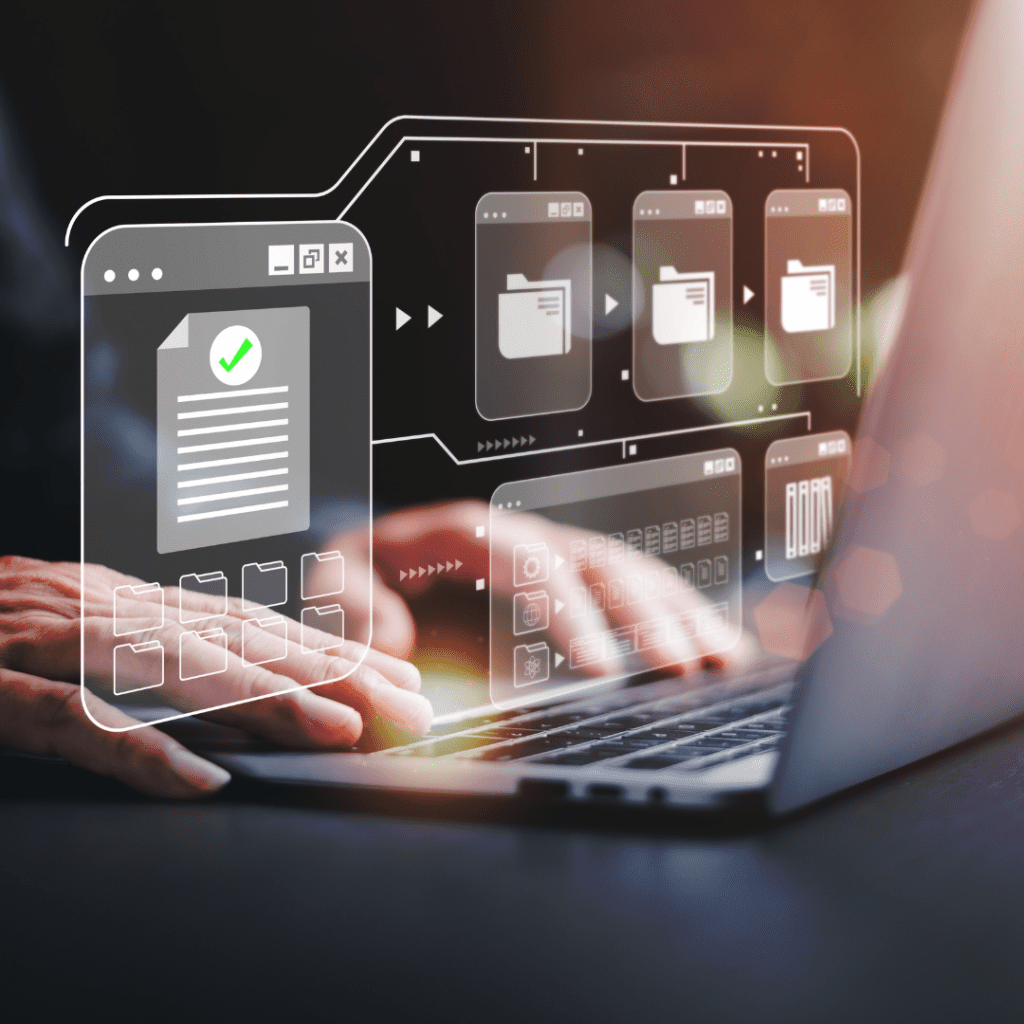 Equitable Compensation: Uphold the principle of fairness by ensuring that all employees are remunerated at the prevailing minimum wage rate, which currently stands at $10.85 per hour (also the tipped minimum wage). This average wage applies irrespective of whether employees also receive gratuities or tips (tipped workers).
Overtime Compensation: Demonstrating respect for employees' time and commitment involves compensating overtime work appropriately with overtime pay. If employees exceed 8 hours within a day or 40 hours within a week, unless exemptions are applicable, businesses should pay an overtime rate of 1.5 times the regular Alaska wage.
Accurate Record-Keeping: Maintain meticulous records of employee's working hours and corresponding wages. This practice ensures compliance and promotes transparency and trust within the workplace.
Stay Abreast of Changes: The fluid nature of minimum wage laws necessitates a proactive approach. Continuously monitor for any shifts or updates in these laws by the labor department, and make necessary adjustments to employee compensation to remain aligned with the regulations.
By adopting these measures, businesses can navigate the intricate landscape of minimum wage laws in Alaska while nurturing a contented and engaged workforce.
How can Small Businesses and Restaurants in Alaska offer Fair Wages to their Employees?
Balancing the equation between providing equitable compensation to employees and upholding a business's financial stability poses a notable challenge, particularly for small enterprises like restaurants in Alaska. The region's remote location and harsh climatic conditions amplify operational expenses.
However, the pursuit of just remuneration is essential. It benefits employees cultivates higher job contentment and amplifies productivity. To ensure fairness in employee compensation, small businesses, and Alaska-based restaurants can undertake the following steps:
1. Periodically Reevaluate and Align Wages
Keeping a consistent pulse on the state's minimum wage requirements and labor law and making necessary adjustments reflects a commitment to meeting legal obligations. Beyond that, evaluating wages against industry trends and economic conditions ensures that your employees are compensated fairly in comparison to others in similar roles.
2. Competitive Compensation based on Local Context
Understanding the cost of living in Alaska is crucial. Offering wages that consider the higher expenses associated with the region's remoteness and harsh climate can make your job offers more attractive to potential employees. Researching industry benchmarks for comparable roles in the local area will help you maintain a competitive edge in the job market.
3. Incorporate Performance-Driven Incentives
Performance-based raises or bonuses provide a tangible link between an employee's efforts and their compensation. This approach motivates individuals to excel in their roles and contribute to the company's growth. Well-defined criteria for earning these incentives ensure that they're both fair and transparent.
4. Augment Wages with Valuable Benefits
While wages are a crucial aspect of compensation, benefits can significantly enhance the overall package. Providing health insurance, paid time off, and retirement plans not only ease the financial burden on employees but also communicates that their well-being is a priority for the business. These benefits can help attract and retain quality talent.
5. Cultivate a Positive Professional Atmosphere
A positive workplace culture fosters a sense of belonging and encourages employees to invest their best efforts. Recognizing and appreciating contributions, whether through verbal commendations or formal rewards, establishes a culture of recognition. When employees feel valued and acknowledged, their job satisfaction and commitment tend to increase.
By meticulously addressing each of these points, small business owners and Alaska-based restaurants can create an environment where employees are fairly compensated and motivated to excel. This not only benefits individual employees but contributes to the overall success and growth of the business as well.
Conclusion
In summary, navigating the ever-changing landscape of the Alaska minimum wage law and ensuring equitable compensation may seem challenging for small businesses and restaurants. However, this objective is certainly attainable with strategic planning, transparent policies, and a genuine commitment to employee well-being.
The adoption of fair and competitive wages benefits everyone involved. Employees enjoy an improved quality of life, while businesses witness heightened productivity and the retention of valuable talent.
Ultimately, recognizing the worth of your team members through fair wages significantly contributes to your business's overall prosperity and expansion. Looking for more insightful content? Explore our array of informative blogs at Orderific. We delve into various aspects of effective business management, ensuring you remain at the forefront. Stay well-informed and compliant as you journey forward.
FAQs
Q. What is the minimum wage in Alaska?
Ans. In 2023, the hourly minimum wage in Alaska stands at $10.85.
Q. Has the minimum wage changed recently?
Ans. Indeed, it sees yearly adjustments in accordance with shifts in the Consumer Price Index.
Q. Does the minimum wage apply to all workers?
Ans. The majority of Alaskan workers are subject to the minimum wage policy, although a few exceptions do exist, such as independent contractors.
Q. Is there a separate minimum wage for tipped employees?
Ans. Tipped employees in Alaska are not subjected to a distinct minimum wage; they are instead entitled to the complete rate.
Q. Where can I find official minimum wage information for Alaska?
Ans. The official resource to consult is the Alaska Department of Labor and Workforce Development website.