Picture yourself as an employee in the picturesque state of Maine. You've just clocked in for your new job, optimistic and ready to earn your wage. But what is the minimum wage in Maine? It's a vital question in ensuring fair compensation for workers. Understanding the minimum wage isn't just about numbers and laws. It's about an individual's livelihood, supporting their needs and aspirations. This article will take you through the ins and outs of Maine's minimum wage, deep-diving into key areas like the Fair Labor Standards Act, Federal Minimum Wage, and Maine Labor Laws. Are you curious how these impact you as an employee or employer? Read on. Together, we'll navigate the intricacies of Maine's minimum wage law.
What is the Minimum Wage in Maine?
In the enchanting state of Maine, the minimum wage sets the stage for a fair economic dance. Picture this: as soon as a business opens in Maine, the minimum wage law swings into motion. This applies to all public and private organizations, regardless of size or profitability.
From the dawn of 2023, the minimum wage in Maine stands at a respectable $13.80 per hour. However, different municipalities might step to their tune. Businesses in Bangor, Portland, or any other city that sets local wage ordinances may have additional regulations to consider.
Moving onto service employees, a distinct category of workers who pocket more than $175 in tips each month. From 2023, these employees should receive a direct wage of at least $6.90 per hour. Employers must bridge this gap if tips and direct wages fail to meet the state minimum wage weekly.
Maine's labor laws notice the notion of overtime. Employees clocking more than 40 hours a week are entitled to overtime pay, at least one-half times their regular pay. Employers can greenlight or veto overtime, but once worked, it must be compensated as per state requirements. Private-sector employers cannot offer "comp" time, although they can flex time within a seven-day workweek.
Exemptions from overtime are available, subject to salary thresholds and duties as per the Fair Labor Standards Act. Non-adherence can lead to legal violations. Furthermore, Maine mandates employers to provide detailed wage statements to employees and retain accurate records for three years. The Department of Labor offers guidance at a dial or click away for any queries.
How should small business owners prepare for minimum wage increases?
Small business owners in Maine face an intriguing challenge as the tide of minimum wage increases rolls in. Preparing is key to smooth sailing, like a ship's captain navigating uncharted waters. Here's a snapshot of how these entrepreneurial captains can safely steer their businesses through the rising waves of wage hikes:
Understanding the Implications: Like a seasoned sailor studying weather patterns, it's crucial for Maine employers to grasp the full implications of rising minimum wages. Knowledge is power – in this case, it's the compass guiding them through the wage storm.
Planning for Cost Increases: Next, they need to chart a course for their business, preparing for the inevitable cost increases. A well-crafted budget is their map, helping them navigate toward profitability despite the rising labor costs.
Adjusting Prices Accordingly: As costs rise, businesses may need to change their prices. Like adjusting the sails to match the wind's direction, finding the balance between revenue and customer satisfaction is crucial.
Improving Efficiency: Efficiency is the wind in their sails. They can counterbalance some cost increases by streamlining operations and maximizing their workforce's productivity.
Communicating Changes: Finally, clear communication is their signal flag. Whether discussing changes with their team or explaining price adjustments to customers, transparency fosters trust and understanding.
So, as the tide of Maine's minimum wage law rises, these small business owners know they have the tools and strategies to navigate the wage hike successfully. As they prepare and adapt, they support fair labor standards and contribute to the state's economic growth. Their resilience and adaptability prove that Maine's businesses are as sturdy as its iconic pine trees.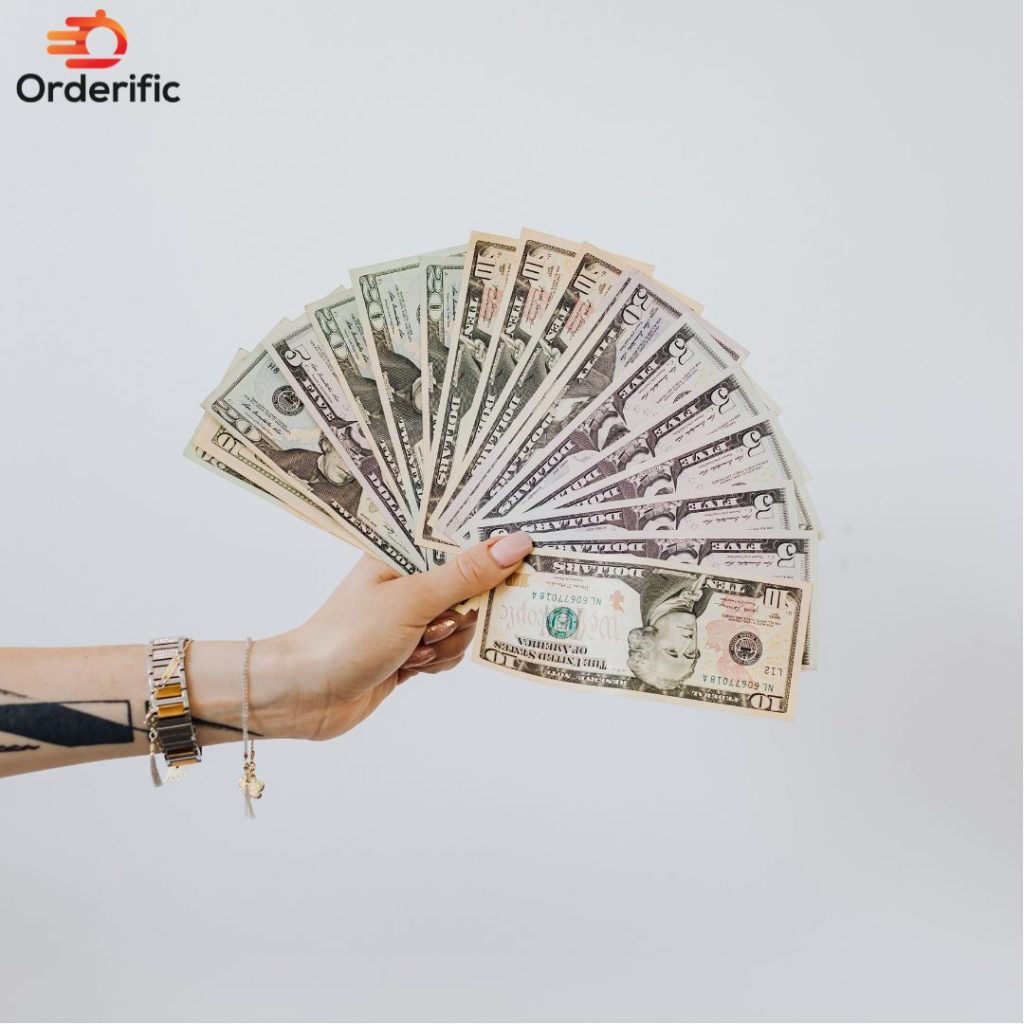 Impact of Minimum Wage Increases on Maine's Economy
As the sun rises over the beautiful coastline of Maine, it illuminates an economy in transformation. The increasing minimum wage in Maine is not just a change in numbers but a catalyst, sparking a chain of effects throughout the Pine Tree State.
Boost in Local Spending: As wages grow, so does the purchasing power of workers. Consumers begin to line up at local businesses, their pockets a little heavier than before. This increased spending breathes life into the local economy, bolstering Maine's businesses and creating a cycle of prosperity.
Reduction in Wage Inequality: The wage hike serves as a bridge, narrowing the gap between the low and high-income groups. It's a step closer to a fair wage, capping off the peaks of wage inequality.
Improved Worker Productivity: Higher wages can yield more engaged employees. The workforce, feeling valued, delivers quality work, driving business success with renewed vigor.
Attraction of Talent: As the word spreads about the wage hike, Maine attracts more talent. The state becomes a magnet for skilled workers, enhancing the local labor market's diversity and capability.
However, the rising minimum wage may also cause Maine to face a few challenges. Small businesses might feel the heat as labor costs go up. They may need to adjust their sails, revamp their budgets, or increase prices to cope. A select few may need to trim their crew, leading to job cuts.
The increase in Maine's minimum wage paints a complex canvas, blending hues of positivity and challenge. It's a bold stroke in the state's economic portrait, forever changing the landscape. As the sun sets on the Maine coast, an economy learning to navigate its new wage realities is left behind.
Comparison between Maine's Minimum Wage and Federal Minimum Wage
The story of Maine's minimum wage unveils a journey of growth and adaptation. Picture the scene: it's 1959, and Maine's first universal minimum wage, with a few professional exemptions, comes into effect at a modest $1 per hour. A leap from earlier times, the wage began its slow but consistent climb. With the arrival of 1974, the wage had doubled to $2 per hour. Since then, Maine has raised its minimum wage twenty-two times, a testament to its ongoing quest for labor fairness. 
As we navigate through the years, two trends come into focus. The first was an era of steady growth between 1965 and 1981, where the minimum wage was raised yearly, barring 1970. The wage rose from $1.15 per hour to $3.35, mirroring the federal increments over the same period. Then, we witnessed another surge between 1985-1991, when the wage rose annually except for 1988. By 1991, it had climbed from $3.45 to $4.25 per hour. Intriguingly, between 1985 and 1990, Maine's wage exceeded the federal minimum, signaling its unwavering commitment to fair labor standards.
Fast forward to the 2000s, and Maine's minimum wage sees a series of increases from 2003-2006, reaching $6.75 per hour. In 2007, a legislative wave, "An Act To Ensure Fair Wages," ensured a three-year increase, taking the wage from $7.00 to $7.50 per hour by 2009. The federal wage, in contrast, rose to $7.25 per hour.
This unique journey paints a vivid picture of Maine's commitment to providing a minimum wage higher than the federal standard. A tale of consistent growth and dedication, it continues to foster a fair and thriving economic dance floor in Maine.
Living the Reality: Personal Experiences with Maine's Minimum Wage
Imagine stepping into the shoes of a minimum wage worker in Maine. Each day, you wake to the call of a new work shift, your mornings greeted by the aroma of brewing coffee and the crisp Maine air. The journey to work is a symphony of bustling traffic, the rhythmic hum of tires on the roadway echoing an everyday mantra. It's a meditation on survival, the essence of your day-to-day routine.
Your hours are filled with tasks, each absorbing the precious seconds of your life. The persistent ticking of the clock serves as a reminder of your economic dance, one dictated by the minimum wage in Maine. You feel the weight of each dollar earned, a testament to your perseverance and resilience.
As the day turns into evening, the city lights of Portland twinkle like a constellation, illuminating the path home. The chatter of families settling down for the night forms a comforting backdrop, a melodious lullaby after a long day's work. You rest, knowing that the minimum wage safeguards your dreams and aspirations.
Despite the challenges, you stand undeterred. Strength, after all, lies in the heart of a minimum wage worker in Maine. The rhythm of your life synced with the state's labor laws; you dance to the beat of resilience, an embodiment of Maine's spirit.
Understanding the Rights and Responsibilities of Workers in Maine
Navigating the world of work in Maine means understanding the rights and obligations you have as an employee. It's like dancing on a tightrope, balancing the dynamics of the workplace while ensuring your rights are not infringed. The airy scent of freedom permeates your being, knowing that Maine labor laws are there to safeguard you. At the same time, the weight of responsibility anchors you, reminding you of your duties as a part of the workforce.
From the moment you clock in, you step into a world where your rights are enshrined in law. You feel the steady rhythm of the workday, the ebb and flow of tasks and breaks, a dance choreographed by labor standards. The warmth of camaraderie surrounds you, a testament to the fair wage system fostering a healthy work environment.
Yet, amidst this symphony of rights, your responsibilities echo in harmony. Like clockwork, you fulfill your duties, a melody of productivity and reliability. Your actions, after all, contribute to Maine's economic tapestry.
Understanding your rights and responsibilities in the Maine workforce is more than staying informed. It's about becoming a part of the harmonious dance of Maine's labor market, each step echoing the state's commitment to fair labor practices.
Maine's Future Outlook: Predicted Changes in Minimum Wage
As dawn breaks over the horizon, Maine looks towards a future painted with the hues of minimum wage changes. The landscape is vibrant with anticipation, fueled by speculation and analysis. The winds of change are swirling, carrying whispers of wage increments and economic implications.
As the tide ebbs and flows, so does Maine's minimum wage. It's a heartbeat pulsing with the state's economic vitality. It's the undercurrent guiding the dance of labor markets, the unseen conductor of Maine's financial symphony.
The crystal ball of Maine's economy reflects potential scenarios. Some predict sunny skies, with a minimum wage increase fostering growth and fairness. Others see a storm brewing, fearing the impact on small businesses and job availability. Yet, amidst these forecasts, Maine remains resolute, ready to navigate whatever weather lies ahead.
Maine embarks on this journey like a ship setting sail, charting a course guided by labor fairness and economic stability. It's a dance with the future, a tango with uncertainty. Yet, with each step, each twirl, Maine continues to write its unique economic narrative.
Looking ahead, we can only speculate that Maine's minimum wage will change in the coming years. But one thing is sure: the Pine Tree State will face the music with resilience, adaptability, and an unwavering commitment to its workers.
Whatever transpires, Maine's minimum wage evolution will undoubtedly be a captivating spectacle, a dance of resilience and adaptability. So, take your seats; the show of Maine's economic future is set to commence.
Conclusion
As we conclude our journey through the labyrinth of Maine's minimum wage, we're left with a vivid tapestry of resilience, adaptability, and commitment to fair labor standards. Much like the steady rhythm of a beating heart, this exploration echoes the state's dedication to a fair minimum wage. The dance of economic resilience performed by Maine's small businesses parallels the transformative work of innovative solutions like Orderific – making life easier for restaurant owners and customers alike. They work tirelessly to balance increased revenue, decreased operational costs, and enhanced user experience. Just as Maine's minimum wage law fosters a better standard of living for its workers, Orderific aims to streamline restaurant operations, focusing on customer experience. Schedule a FREE DEMO today for more information on Orderific and how it can dance to the rhythm of your business needs.
FAQs
As of my last update in September 2021, what is the current minimum wage in Maine, and any recent changes?
As of September 2021, the current minimum wage in Maine is $12.15 per hour, with no recent changes.
Has Maine implemented any unique policies or initiatives related to its minimum wage that differ from federal standards?
Indeed, Maine often sets a minimum wage higher than the federal standard, demonstrating its commitment to fair labor standards.
How does Maine's minimum wage compare to neighboring states, and has there been any noticeable economic impact or labor market trends associated with this difference?
Maine's minimum wage is comparatively higher, attracting more skilled workers and boosting the local economy due to increased spending.
Since my last update, can you provide information about ongoing public debates, advocacy efforts, or proposed legislation concerning the minimum wage in Maine?
Public debates continue with advocacy groups pushing for further increases while small business owners express concerns about rising costs.