Navigating the intricate landscape of the minimum wage can feel like decoding a labyrinth. At its core, the "minimum wage virginia 2022" is the lowest compensation that employers can legally pay their workers per hour of labor. 
Yet, Virginia's minimum wage isn't just a stagnant figure. It's a dynamic entity, ever-evolving with the tides of economic shifts and the decisions of the Virginia General Assembly. So, what exactly are the changes set for 2022?
The New Minimum Wage Rates in Virginia for 2022
In recent years, discussions surrounding minimum wage have gained considerable traction, not just in the United States as a whole but also in specific states. Virginia, being no exception, has made notable adjustments in its minimum wage rates for the year 2022. But what exactly do these changes entail?
For those who just want the numbers, here's the breakdown:
Standard Minimum Wage in Virginia for 2022: $11.
Tipped Minimum Wage: A wage structure is in place for those in the service industry, where employees earn tips. In Virginia, this rate is different from the standard minimum wage. As of 2022, the tipped minimum wage in Virginia is set at $2.13. Again, employers are legally obligated to ensure that the tips combined with the wage meets or exceeds the standard state minimum wage. If not, the employer must cover the difference.
Overtime: Workers who clock in over 40 hours in a single workweek are entitled to overtime pay. In Virginia, the rate for overtime is typically 1.5 times the regular hourly wage.
Now, let's unpack some of the reasons and implications behind these changes:
Why The Increase?
Several factors drive changes in minimum wage, including:
Cost of Living Adjustments: As the cost of living rises, there's an argument for wages to rise proportionally. By doing so, workers can potentially maintain their purchasing power and meet their basic needs.
Political Pressure and Advocacy: Labor unions, workers' rights groups, and even individual activists have been lobbying for wage hikes. Their primary argument hinges on the belief that everyone deserves a living wage, which might be higher than the previously set minimum.
Economic Health: Sometimes, an increase in the minimum wage is seen as a tool to spur economic growth. When workers have more money, they can spend more, potentially driving demand and stimulating the economy.
Impacts on The Economy and Workforce:
While the introduction of a new minimum wage brings joy to many workers, it's not without its criticisms.
Pros: Many believe that a higher wage will lead to increased consumer spending, reduced employee turnover (since they're being paid more), and a general improvement in the quality of life for low-wage workers.
Cons: Some employers, especially small business owners, express concerns about the financial strain of paying higher wages. They worry about potential layoffs, reduced hiring, or even business closures.
In the context of Virginia's vibrant and diverse economy, which ranges from bustling urban centers to serene rural landscapes, the changes in the minimum wage are a reflection of broader discussions about fairness, economic viability, and the future of work in the state.
There's an upward trajectory here. The Virginia minimum wage doesn't just stop in 2022. There are plans for annual increases, ensuring workers can hope for better wages in the future.
The Exemptions and Exceptions to Virginia's Minimum Wage Laws
The landscape of minimum wage laws isn't straightforward. While there's a general umbrella that covers the majority, there are pockets of exceptions and exemptions that create a nuanced tapestry of regulations. Virginia is no different, with its unique set of exemptions and exceptions that employers and employees should be aware of.
1. Exemptions for Certain Industries and Employers
Small Employers: In some states, businesses with a limited number of employees or those that earn below a certain threshold in gross revenue might be exempt from standard minimum wage laws. Virginia, too, provides certain exemptions based on these criteria.
Agricultural Sector: Agricultural workers often fall under different regulations. In Virginia, workers engaged in farming, livestock production, or certain seasonal agricultural activities might be exempt from the standard minimum wage.
Certain Non-profit Organizations: Some non-profit organizations, especially those that rely heavily on volunteer work or have special permissions, might be exempt from certain wage provisions.
2. Exceptions for Certain Types of Employees
Tipped Employees: As mentioned, service employees or those who earn a substantial part of their income from tips might fall under the "tipped minimum wage." It's lower than the standard minimum wage, but if their total earnings (tips + wage) don't match the state minimum wage, the employer must make up the difference.
Salaried Employees: Those on a salaried structure, especially those who meet the criteria for executive, administrative, or professional roles, might be exempt from hourly wage requirements. However, their salary should generally equate to an amount that meets or exceeds the state's minimum wage when broken down hourly.
Students, Apprentices, and Learners: Some states provide a special wage rate for those in educational roles, training programs, or internships. They might receive a wage that is below the standard rate for a specified period.
Workers with Disabilities: Some states offer special provisions for workers with disabilities, allowing them to earn a wage below the standard rate. This is often under a specialized certificate program and is designed to promote employment among those with disabilities.
3. Legal and Ethical Implications of Exemptions and Exceptions
Understanding these exemptions isn't just about knowing who gets what. There are layers of ethical implications that arise:
Fair Labor Standards Act (FLSA): This federal act sets a baseline for worker rights, but states can enhance these protections. When Virginia provides an exemption, it often needs to balance it against the FLSA's guidelines.
Ethical Considerations: Is it right for some workers to earn below the minimum wage? This is a heated debate. For instance, the exemptions in the agricultural sector might be rooted in historical practices, but do they stand up to modern scrutiny?
Employee Rights: Employees must be aware of their rights. Just because certain exemptions exist doesn't mean employers can misuse them. If a worker believes they are wrongly classified and thus receiving lower wages, they can seek recourse.
In the complex arena of Virginia's labor law, the exemptions and exceptions to the minimum wage provide flexibility but also raise important questions. Both employers and workers should stay informed, ensuring they adhere to the regulations and respect the rights of all involved.
The Future of Virginia's Minimum Wage
When we talk about the future of Virginia's minimum wage, we're diving into a realm of both concrete plans and speculative hopes, where economic realities blend with political decisions and public sentiment.
Current Trajectory and Scheduled Increases
In the recent past, Virginia has been on a path of progressive wage increments. A roadmap often gets outlined, providing clarity on how the minimum wage will evolve in the coming years.
Annual Increases: Based on previous trends, the Virginia General Assembly often outlines plans for systematic increases in the minimum wage. This not only offers predictability for businesses to prepare but also gives workers a sense of financial security.
Factors Shaping the Future
Inflation and Cost of Living: One of the biggest factors driving the need for a higher minimum wage is the rising cost of living. Rent, utilities, food, transportation—everything gets more expensive year after year. Virginia, with its mix of urban and rural areas, experiences varying costs of living across regions. This will undoubtedly shape future decisions.
Economic Health: The broader health of the state's economy will play a pivotal role. If businesses thrive and the economy grows, there might be more room to argue for higher wages. Conversely, economic downturns might slow the rate of wage growth.
Worker Advocacy and Public Sentiment: Voices from the ground often shape policies. Labor unions, workers' rights groups, and even individual activists will continue to influence the narrative. Their efforts, combined with public sentiment, can drive political decisions.
Comparisons with Neighboring States: Virginia doesn't operate in isolation. When neighboring states like North Carolina or West Virginia make changes to their wage structures, Virginia might feel compelled to reevaluate its own rates, ensuring it remains competitive in attracting businesses and workers.
Potential Challenges and Considerations
Balancing Act: Increasing the minimum wage isn't a straightforward decision. It's a delicate balancing act between ensuring workers receive a living wage and ensuring businesses, especially small ones, don't get overburdened.
Automation and Technological Advances: As wages rise, some industries might explore automation as a cost-saving measure. While this can lead to efficiency, it could also mean fewer jobs in certain sectors.
Diverse Needs: Virginia's diverse landscape, from bustling cities to tranquil rural areas, means that a one-size-fits-all approach might not work. Different regions might have distinct needs and economic realities.
The future of Virginia's minimum wage is poised at the crossroads of economic imperatives and ethical considerations. While there's an undeniable momentum towards ensuring workers receive fair compensation, the journey is intertwined with diverse challenges.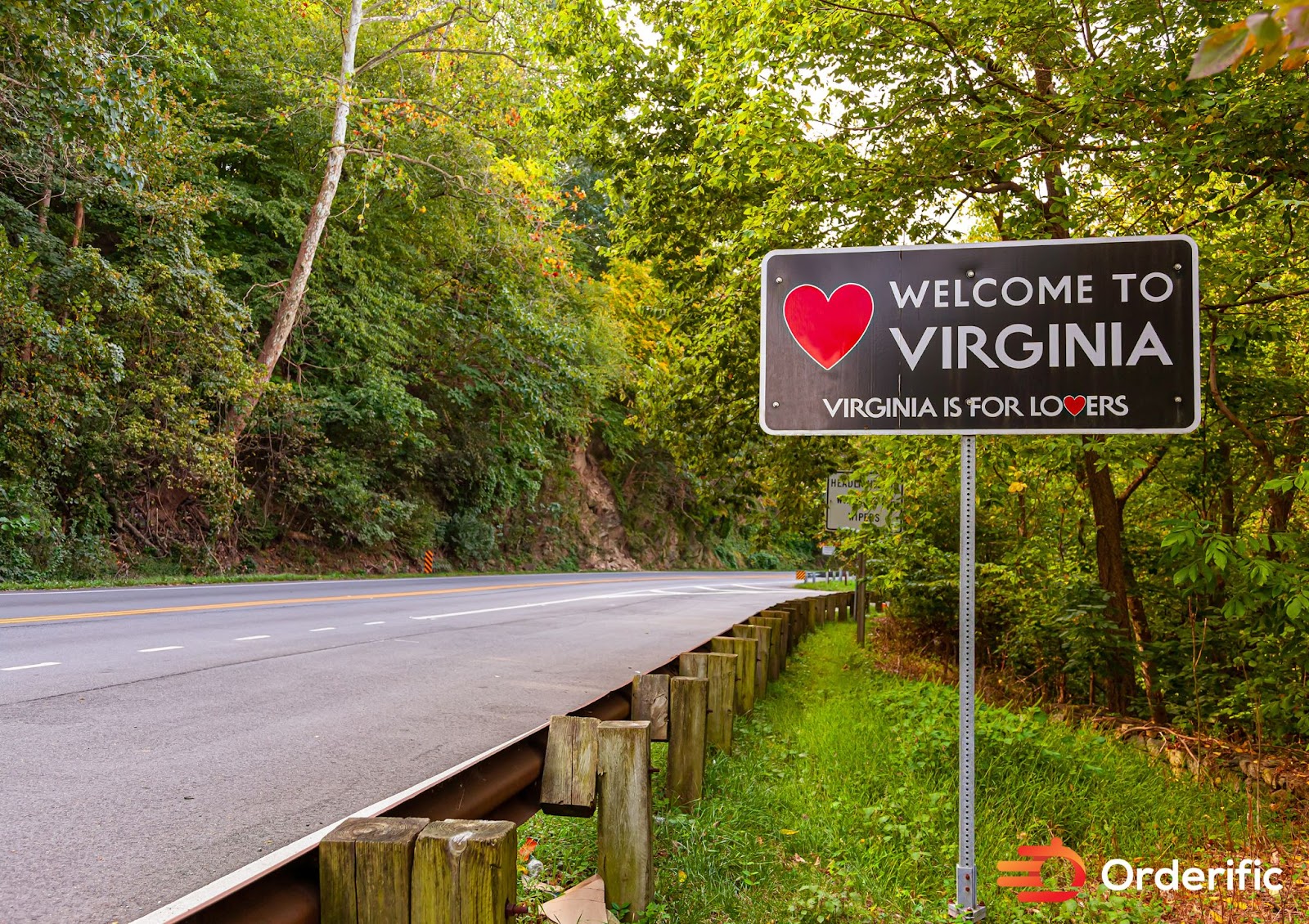 The Enforcement and Compliance of Virginia's Minimum Wage Laws
When laws are enacted, especially those impacting worker rights and employer responsibilities, their effectiveness rests on proper enforcement and compliance.
Virginia's minimum wage laws, in their intent, aim to protect workers. Yet, without adequate monitoring and adherence, these laws could easily be reduced to mere words on paper.
Who's In Charge?
Virginia Department of Labor and Industry (DOLI): This is the primary state body overseeing labor regulations in Virginia. It's tasked with ensuring that businesses adhere to the state's labor laws, including minimum wage requirements.
Federal Bodies: The U.S. Department of Labor (DOL) plays a role, especially when violations overlap with federal law. The Fair Labor Standards Act (FLSA) is a federal statute that sets national minimum wage standards. When Virginia employers also fall under the FLSA's jurisdiction, dual compliance becomes necessary.
Methods of Enforcement
Routine Audits: The state can initiate regular checks on businesses to ensure they're adhering to the set wage standards.
Worker Complaints: One of the most common ways violations come to light is through employee complaints. Workers who believe they are being paid less than the legal minimum wage can file complaints with the relevant bodies.
Penalties: Employers found in violation of the minimum wage laws can face fines, be required to provide back pay, or even face legal action in severe cases.
Promoting Compliance
Education and Outreach: A significant aspect of ensuring compliance is making sure businesses know what's expected of them. Regular workshops, informative campaigns, and resources are made available to employers to help them understand and comply with the law.
Resources for Workers: Just as employers need resources, employees, too, should be equipped with knowledge. They should know their rights, understand what the state's minimum wage is, and be aware of how to report potential violations.
Feedback Mechanisms: Creating avenues where businesses can provide feedback on wage regulations can also help in refining and streamlining the rules, making them more effective and easier to comply with.
Challenges in Enforcement
Informal Economy: Not all work arrangements are formalized. Day laborers or those in informal work settings might fall outside traditional enforcement mechanisms, making it a challenge to ensure they receive the minimum wage.
Complex Business Structures: Some businesses have complex employment structures, using contractors, part-time workers, or temporary staff. This can sometimes blur the lines of responsibility and make enforcement tricky.
Fear of Retaliation: Some workers might hesitate to report wage violations due to fear of retaliation from their employers. This underscores the need for protective measures that ensure workers can report issues without facing adverse consequences.
While the setting of a minimum wage is a crucial step, its real-world impact is determined by how effectively it's enforced. Minimum wage virginia 2022, in its commitment to worker rights, continues to refine and reinforce its mechanisms, ensuring that the promise of a fair wage becomes a lived reality for its workers.
The Debate and Controversy Surrounding Minimum Wage
The discussion around the minimum wage is anything but quiet. Across the United States, states like Virginia find themselves amid spirited debates regarding the merits and drawbacks of raising the minimum wage.
As stakeholders from various sectors share their views, one thing becomes clear: the minimum wage isn't just about numbers—it's about values, economic philosophies, and real-life implications.
The Advocates' Perspective
Living Wage Argument: Many believe that the minimum wage should equate to a living wage. In simple terms, if a person works full-time, they should earn enough to cover basic living expenses without needing additional assistance. Given the rising costs of living, advocates argue that the minimum wage must increase to align with economic realities.
Economic Stimulation: When workers earn more, they spend more. A higher minimum wage might lead to increased consumer spending, thereby stimulating the local economy.
Decreased Reliance on Social Services: If workers earn a sufficient wage, they might rely less on government-assisted programs, which could reduce the burden on state resources.
Worker Productivity and Retention: Some studies suggest that when employees are paid better, they tend to be more satisfied, productive, and loyal, leading to decreased turnover rates for businesses.
The Critics' Concerns
Potential Job Loss: Some businesses, especially smaller ones, may feel the strain of higher wage requirements. They argue that they might have to lay off employees or reduce hiring to manage increased labor costs.
Increased Prices for Consumers: To offset the higher wages, businesses might increase their product or service prices, which could lead to higher costs for consumers.
Harm to Small Businesses: While larger corporations might better absorb the wage increase, small businesses with tighter margins might struggle, leading to closures or reduced growth.
Automation: As labor becomes more expensive, there's a fear that businesses will lean more towards automation, potentially reducing job opportunities in certain sectors.
Virginia's Unique Position
Virginia's diverse economic landscape, spanning from tech hubs to agricultural areas, means the debate has multiple layers.
Urban areas with higher living costs might see stronger calls for wage hikes, while rural areas, where the cost of living is generally lower, might have different views.
Virginia's historical ties to both agricultural and industrial sectors mean it has a complex tapestry of worker rights, business interests, and economic dynamics that play into this debate.
The debate surrounding the minimum wage in Virginia is a microcosm of a larger national conversation. It's a blend of economic theories, real-world trials, and ethical considerations.
As the state continues to navigate its path, the challenge remains: how to ensure fair wages for workers while maintaining a vibrant and growing economic landscape. Whatever the outcome, the importance of informed and empathetic dialogue cannot be underestimated.
How Virginia's Minimum Wage Compares to Other States
The topic of minimum wage is not just a localized conversation within states but a nationwide debate, where each state's decision can influence and reflect broader trends.
As Virginia takes steps regarding its own minimum wage, understanding how it stacks up against its neighbors and other states offers a clearer picture of its stance in the broader context.
Neighboring States
North Carolina: Historically, North Carolina has had minimum wage rates that closely mirror the federal minimum wage. Comparing it with Virginia often shows the differences in economic policies and priorities of the two neighboring states.
West Virginia: West Virginia has seen its own debates and changes regarding minimum wage, with periodic increases. Depending on the year, Virginia and West Virginia may oscillate in terms of which state has the higher rate.
South Carolina: Unique in its approach, South Carolina does not have its own established minimum wage, defaulting instead to the federal minimum wage. This provides a stark contrast to Virginia's more proactive stance in setting state-specific wage standards.
Beyond the Neighbors
South Dakota: While seemingly distant from Virginia in both geography and economic structure, South Dakota's minimum wage is influenced by its own set of industries and cost of living. The state has implemented periodic increases, often tied to inflation.
High Wage States: States like California and Washington often stand out nationally due to their notably higher minimum wages. These states, influenced by high costs of living in urban centers and strong worker advocacy, contrast sharply with Virginia and offer a view of how aggressive policies look in practice.
Federal Minimum Wage: Always worth noting is how Virginia's rate compares to the federal minimum wage. The federal rate provides a baseline, but many states, including Virginia, opt for higher rates to better reflect their individual economic realities.
Factors Influencing Variations
Cost of Living: States with urban hubs, like New York or California, often have a higher cost of living, pushing the need for a higher minimum wage.
Economic Landscape: States dominated by certain industries might see wage influences. For instance, tech-heavy states might have different economic pressures than agriculturally dominant ones.
Political Climate: The balance of political power in a state's legislature can influence minimum wage decisions, with more progressive bodies often pushing for higher wages.
Worker Advocacy: The strength and presence of labor unions and worker advocacy groups can play a significant role in pushing for wage increases.
Conclusion
When Virginia's minimum wage is viewed in the broader panorama of the United States, it offers insights into the state's economic policies, priorities, and challenges. While it may not be at the extreme ends of the spectrum, Virginia's decisions reflect its unique blend of urban and rural economies, historical contexts, and future aspirations. As the state looks forward, understanding how it compares to others will remain crucial in shaping its path.
The tapestry of minimum wage in Virginia is intricate, woven with threads of economic theories, political decisions, and the lived experiences of workers. While 2022 has brought changes, the story is far from over.
In case you want more content like this, visit Orderific right now!
FAQs
How often does Virginia's minimum wage change?
The frequency of change depends on decisions by the Virginia General Assembly and economic factors. Recent trends suggest annual increases.
What is the process for changing Virginia's minimum wage?
The process starts with proposals in the Virginia General Assembly, followed by debates and then legislation.
What is the penalty for not paying minimum wage in Virginia?
Penalties can range from fines to legal actions, depending on the severity and frequency of the violation.
How can I report a violation of Virginia's minimum wage laws?
Violations can be reported to the Virginia Department of Labor or federal agencies.
What resources are available for employers and employees to understand Virginia's minimum wage laws?
The Virginia Department of Labor offers resources, as do federal bodies. Moreover, various non-profits provide insights and guidance.
How does Virginia's minimum wage compare to other states?
Virginia's minimum wage, especially with the 2022 adjustments, is competitive. However, each state's decision is influenced by its unique economic realities and needs.