In the bustling world of supermarket operations, efficiency is king. The emergence of mobile management and remote access technologies have been game-changers, ushering in a new era of operational efficiency. Imagine the scene: managers oversee operations from afar, responding to real-time data on their mobile devices. This remote control is not a distant future but today's reality. From overseeing inventory to managing remote workers, the impact of mobile device management is profound, saving time and enhancing productivity. As we delve deeper into this topic, we'll uncover the best practices for implementing these tools. It's time to embrace the future with secure remote access, transforming how supermarkets operate. Let's explore this brave new world together.
What Is a Remote Access Device?
A remote access device, at its core, is your daily driver in the digital age. Picture this: a device securely connected to a network, regardless of physical distance. This connection, created through advanced mobile management, isn't just some technological wizardry. It's a lifeline for businesses, especially supermarkets.
Imagine a manager, miles away from the store, with the supermarket at their fingertips. They're monitoring inventory and managing workers, all on their devices. A combination of technology and convenience, it's operational efficiency personified.
It's like having a remote control for your business's operations. Unbelievable, but it's the new normal. In today's world, it's the best practices that define success. A remote access device is the key to this success.
Embrace this magic of technology. It's not just an IoT device; it's a marvel of secure remote access. It's not just a tool but a trusted companion by your side, making remote work effortless. With it, operational efficiency isn't just a game but a winning streak. The world is moving fast. With a remote access device, you're always ahead.
The Four Main Types of Remote Access Devices
Picture a world where the concept of distance is virtually eradicated – a place where connectivity is the lifeblood. This is the world of remote access devices. Four distinct types of these devices serve as the pillars of this interconnected universe, each providing unique benefits and reinforcing the backbone of operational efficiency.
Computer to Computer – Reminiscent of a pair of skilled dancers in perfect synchrony, the journey begins with computer-to-computer access. This form of remote access mirrors the seamless continuity of an uninterrupted conversation, ensuring a coordinated dance of data between two distant computers.
Computer to Phone – Imagine the convenience of having your computer's prowess within your smartphone. This is the magic of computer-to-phone remote access. It transforms your phone into a powerful tool, efficiently bridging the gap between size and functionality.
Phone to Computer – Now picture the ability to wield the might of your computer from the palm-sized wonder that's your smartphone. Phone-to-computer remote access yields the power to manage hefty tasks from a compact device, offering unparalleled mobility and flexibility.
Phone to Phone – Finally, envision the ease of managing multiple mobile devices simultaneously. Phone-to-phone remote access is the epitome of mobile management, streamlining operations and enhancing productivity, all on your mobile screen.
Each of these remote access types is a star in the constellation of mobile management. They light the path towards operational efficiency, illuminating how businesses operate, especially supermarkets. Embrace the future already here, powered by the magic of secure remote access. After all, in the race for success, staying connected is the winning strategy.
What are the Benefits of Using a Remote Access Device?
In the dynamic world of supermarket operations, efficiency molds a radiant path to success. At the heart of this path, the magic wand of remote access devices works wonders. These devices, gleaming with technological prowess, have transformed how businesses function, painting a vibrant picture of productivity and flexibility.
Improves Flexibility and Productivity: Remote access devices are like the invisible hands that keep a supermarket's wheels turning. They allow managers to stay in control, no matter the distance, paving the way for increased productivity. With these devices, every moment can become an opportunity to accomplish more.
Enhances Remote Accessibility and Collaboration: The power of remote access extends beyond the supermarket's walls. It fosters seamless collaboration, enabling employees to work together efficiently, irrespective of location. The result is a synergistic work environment that transcends geographical boundaries.
Enables Rapid Remote Troubleshooting: When problems arise, every second counts. Remote access devices are the superheroes in these situations, swooping in to save the day. They allow for rapid troubleshooting, minimizing downtimes, and maintaining the smooth flow of operations.
Reduces Costs: In the pursuit of operational efficiency, cost-effectiveness is paramount. By eliminating the need for physical presence, remote access devices significantly lower operating costs. It's an example of secure remote access working its magic, ensuring the best practices in cost management.
The secret to a supermarket's operational efficiency lies in strategic mobile device management. By embracing secure remote access and remote work, businesses can stay ahead in the race. After all, in this fast-paced world, the power to adapt quickly and stay connected is the winning strategy.
What Is the Importance of Remote Access Device Monitoring?
Monitoring remote access devices is akin to having a vigilant sentinel tirelessly watch your supermarket operations. Imagine this: a seamless, uninterrupted flow of processes underpinned by the watchful eyes of your remote device management system. Indeed, it's like having an invisible hand gently guiding your operations, ensuring every task runs smoothly and efficiently.
Now, project yourself into this high-tech world. Feel the rhythmic pulse of real-time data streaming directly from your remote access devices. Hear the hum of operational efficiency, with every process perfectly synchronized, thanks to secure remote access. Even when working remotely, you can almost smell the fresh produce, touched by the glow of productivity.
Here, each digital heartbeat echoes a new milestone, a testament to the power of remote work. This is the magic of remote device management, a spectator and participant in the symphony of supermarket operations. It's not just about Google Cloud or IoT devices; this is about your network performance, privileged access, and your supermarket's heartbeat.
In the course of this dance, remote monitoring reveals its true value. It's not merely an act of surveillance but a dialogue between your operations and your remote access devices. It's a story of partnership, where every update, every alert, and every report serves as a new chapter in your quest for operational efficiency.
In these tasks, your remote access device isn't just a tool. It becomes your partner, your ally, your trusted aide. Together, you're not just managing a supermarket. You're orchestrating a masterpiece of operational efficiency. This is the importance of remote access device monitoring.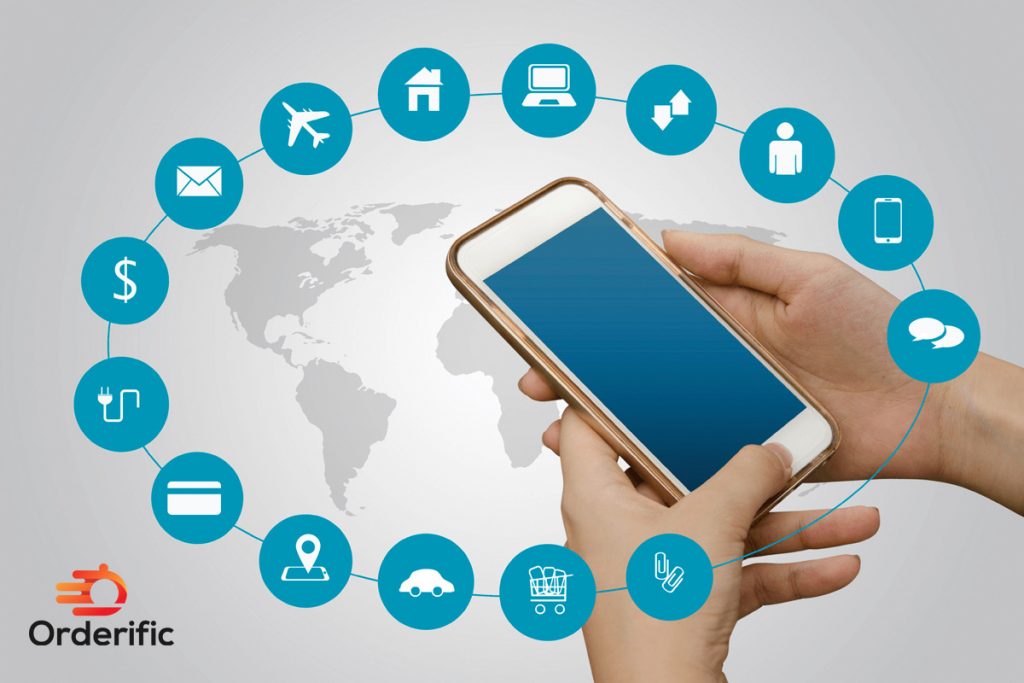 Connect All Your Remote Access Devices With RealVNC
In the digital realm, RealVNC stands as a beacon of connectivity, a trusted partner in the quest for operational efficiency. Picture it: all your remote access devices are seamlessly connected under one reliable platform. This isn't just an experience; it's an immersion into a world of technological mastery.
Visualize the power of secure remote access right at your fingertips. Imagine managing your supermarket operations, all from the comfort of your mobile device. With RealVNC, this is the reality. It's a platform where convenience meets efficiency, transforming remote work into a delightful experience.
Feel the rhythm of real-time data streaming in from all your devices. Hear the harmonious dance of information, perfectly synchronized to create a symphony of productivity. This is more than Google Cloud or IoT devices; this is the magic of mobile management, made possible by RealVNC.
Taste the sweetness of success as your operations become more efficient. Smell the fragrance of cost-effectiveness as RealVNC eliminates the need for physical presence. With RealVNC, every moment, every update, every alert is a step towards operational efficiency.
In this journey, RealVNC is more than a tool; it's a trusted ally. It's a partner that understands your needs, prioritizes secure access, and respects the importance of remote device management. Above all, it's a platform that believes in the value of best practices, empowering you to stay ahead in the race for success.
Embrace the power of connectivity. Embrace the magic of RealVNC. After all, in the pursuit of operational efficiency, staying connected isn't just an option; it's a winning strategy.
The Challenges of Implementing Remote Access Devices
Implementing remote access devices isn't a walk in the park. There are hurdles on the path to operational efficiency. Breathe in the fresh challenge; this is the reality of digital transformation.
Picture a network performance issue disrupting your harmonious symphony of supermarket operations. You're left grappling in the dark, straining to restore the rhythm. Suddenly, the promise of remote access seems a distant dream. Yet, in the face of adversity, the importance of being prepared shines through.
Now, imagine the daunting task of training your employees equipping them with the skills to wield these new tools effectively. It's a race against time, battling the clock to maintain productivity. Here, the value of well-structured training and best practices can't be overstated.
Consider the potential security concerns. Feel the cold shiver of a data breach lurking in the shadows of your network. The whisper of secure remote access has never sounded more reassuring. It's a reminder of the crucial role of secure access in safeguarding your operations.
Look at the complexity of managing multiple devices. It's like juggling many balls in the air, striving to maintain the balance. Yet, amidst the chaos, the role of a trusted mobile management tool like RealVNC becomes a beacon of hope.
Savor the taste of triumph as you overcome these challenges, your supermarket standing as a testament to resilience and operational efficiency. The journey might be strewn with obstacles, but every step forward, every hurdle crossed, makes the destination of a well-managed supermarket worth the effort.
Understanding the Technical Requirements
Before diving into the realm of remote access devices, understanding the technical requirements is crucial. Imagine standing at the edge of a vast, digital frontier. You're about to embark on a journey into the heart of operational efficiency.
Feel the excitement ripple through you as you prepare to unlock the power of mobile management. Yet, also sense a touch of caution, whispering the need for adequate preparation. This is where the significance of technical comprehension steps into the spotlight.
Firstly, consider the hardware requirements. It's like selecting the right keys for a complex lock. Your device specifications play a significant role in ensuring smooth operations. After all, every successful journey begins with a well-prepared traveler.
Next, ponder over the software requirements. Visualize them as a roadmap guiding you through the digital landscape. The software you choose should align with your operational needs and objectives, effortlessly handling the orchestration of tasks.
Lastly, focus on the network demands. Picture them as the breath that gives life to your remote operations. A stable and secure internet connection is vital, the lifeline that connects your mobile management empire, ensuring your supermarket operations pulse efficiently.
As you navigate the technical requirements, remember – you're not just embarking on a digital transformation. You're building a bridge to operational efficiency, strengthening the future of your supermarket. The path may be challenging, but with a clear understanding of the technical necessities, the journey will be worth every step.
Managing Security Concerns
In remote access devices, security concerns are akin to uninvited guests. At first, they can seem like invisible specters, their presence unnoticed amidst the hustle and bustle of supermarket operations. Yet, they lurk in the shadows, casting a cold, ominous silhouette over the landscape of operational efficiency.
Now, imagine holding the key to warding off these unwelcome guests, a solution that's as effective as it is unobtrusive. This is the role secure mobile management plays. It's like a protective cloak, gently wrapping around your operations, shielding them from potential threats.
Feel the comforting warmth of this security blanket; its subtle embrace is a constant reminder of your vigilance. Hear the whispers of reassurance it offers, echoing the promise of secure remote access. Each whispered word fortifies your defenses, creating a resilient barrier against security threats.
However, managing security concerns goes beyond mere protection. It's about building trust and fostering a sense of confidence among your team. It's about creating an environment where employees feel safe, their data protected by the unyielding armor of encrypted connections. In this world, every alert and every update is a vital pulse, a heartbeat signaling the health of your operations. Each one is a gentle reminder of the importance of secure mobile management.
Navigating security concerns may not be easy, but with the proper measures in place, it's manageable. So, take a deep breath and step into the light of secure remote access, embracing the challenges and savoring the triumphs. After all, in the quest for operational efficiency, managing security concerns is not just a necessity; it's a winning strategy.
Training Employees for Remote Work
In mobile management, training employees remotely is akin to learning a new dance. Picture this. Every step, every move, every rhythm, beautifully synchronized to the beat. The dance floor? Your supermarket is pulsating with operational efficiency.
The first step in this dance is understanding the moves. Visualize your employees, their eyes alight with curiosity. The music starts – the hum of remote access devices, the rhythm of mobile management. Feel the beat as employees begin to grasp the nuances.
Next comes practice. Imagine the flurry of activity as employees learn to navigate the digital landscape. Their movements may seem disjointed initially, but they're becoming familiar with the rhythm. There's a charm in this chaos, a testament to the power of perseverance.
Slowly, the dance takes form. The initial stumbling gives way to confident strides. Each update, each alert, and each report is a new step learned. The remote work dance is coming together, one move at a time.
Now, picture the final performance. Employees, once novices, are now adept dancers. They twirl and glide confidently, their movements echoing the rhythm of operational efficiency. The dance floor – your supermarket – vibrates with the energy of accomplishment.
This is the journey of training employees for remote work. It's not just about mastering the steps. It's about embracing the dance, immersing oneself in the rhythm, and delivering a performance of dedication and hard work. This is the beauty of remote training – a dance of digital transformation, a ballet of operational efficiency.
Securing Your Remote Access Devices
Securing your remote access devices is a journey, not just a destination. Imagine holding a golden key, radiant with the promise of protection. This key, a tangible symbol of security, is your tool for securing mobile management. As you turn the key, feel the satisfying click of the lock, a metaphor for the fortified defenses of your operations.
Next, picture your supermarket operations as a sprawling digital castle. This castle, bristling with the energy of daily transactions, pulses with the heartbeat of operational efficiency. Each remote device is a stronghold within this castle, its security paramount.
Now, visualize the process of securing these strongholds. It's like a vigilant guard doing his rounds, his eyes sharp, his senses alert. This guard is your security protocol, a silent, steadfast sentinel against potential threats.
With each round, the guard checks each device, ensuring its defenses are robust. Each successful check is a victory, a small yet significant step towards operational efficiency. It's a dance of diligence, each step echoing the rhythm of security.
As the guard completes his rounds, feel relief washing over you. The castle—your supermarket—is secure, its operations safeguarded. Each secure remote access device stands tall, a pillar of resilience in the face of potential threats.
Lastly, sense the undercurrent of confidence running through your operations. It's the assurance of secure mobile management and the comfort of knowing your processes are protected. This confidence, subtle yet palpable, is the final note in the symphony of operational efficiency.
The journey to secure your remote access devices might be complex, but with diligence and the right tools, it transforms into an experience of empowerment. It's a testament to the resilience and adaptability of modern supermarket operations in the digital age.
Future Trends of Mobile Management in Supermarkets
As the digital landscape continually evolves, future trends in mobile management for supermarkets paint a vibrant picture of progress. Picture a dawn breaking over your supermarket operations, each ray of sunlight revealing exciting possibilities. Visualize the rise of AI, its luminescent glow illuminating paths to operational efficiency. Feel the hum of machine learning algorithms, their rhythm in sync with your supermarket's pulse.
Now, imagine the growing reliance on data analytics. Each nugget of data is like a puzzle piece, coming together to form a comprehensive view of your operations. Instantaneous access to this information, made possible by mobile management, crafts an intricate tapestry of insights. With these in hand, making informed decisions becomes as effortless as breathing.
Next, regard the increasing importance of cybersecurity. It's a fortress being continuously fortified, its walls standing tall against potential threats. Secure mobile management, in this context, becomes a trusted gatekeeper, safeguarding your operations against data breaches. At the same time, it fosters a culture of trust, instilling confidence in your team and customers.
Lastly, ponder over the rising trend of remote work. It's not a distant prospect anymore but a tangible reality. The symphony of remote access devices orchestrates a dance of productivity, with each employee finding their rhythm. This seamless integration of work and life is a testament to the power of mobile management, enabling your supermarket to stride confidently into the future.
As these trends promise a future radiant with potential, their successful adoption hinges on embracing the magic of mobile management. It's a journey of transformation, a dance of digital mastery. And amidst this dance, every step taken, every hurdle overcome, brings you closer to the pinnacle of operational efficiency.
Conclusion
In the evolving sphere of supermarket operations, the transformative power of mobile management and remote access cannot be overstated. It's akin to a digital symphony, its rhythm pulsating with operational efficiency. Along this journey, each note struck, each rhythm echoed, heralds a step towards overcoming challenges, fostering a seamless blend of work and customer experience. Orderific, with its integrated solutions, proactively addresses these challenges, crafting a narrative where increased revenue, decreased operational costs, better control, and enhanced user experiences coexist harmoniously. As we embark on this digital voyage, let us remember this: the dance of operational efficiency is not just a necessity but a winning strategy. For more information on how Orderific can revolutionize your operations, schedule a FREE DEMO today. Embrace the future where the impact of mobile management on supermarket operations is not just a potential but a vibrant reality.
FAQs
How can mobile management solutions enhance operational efficiency in a business?
Mobile management solutions streamline tasks, improve communication, and foster real-time decision-making, significantly enhancing operational efficiency.
Explain the importance of secure remote access to company systems for employees.
Secure remote access ensures data protection, enables flexibility, and facilitates seamless, efficient remote operations for employees.
What challenges might organizations face when implementing mobile management strategies for their workforce?
Challenges may include security concerns, technology adoption, employee training, connectivity issues, and remote workforce management.
Provide examples of industries where mobile management has significantly improved overall efficiency.
Industries where mobile management has improved efficiency include healthcare, retail, logistics, education, and hospitality sectors.