Introduction
In the fast-paced world of dining and hospitality, where efficiency and customer service are crucial, the Mobile POS Advantages can be a game-changer for restaurant owners looking to elevate their business operations. By integrating a Mobile POS, restaurant owners can take their establishments to the next level with its advanced features. With mobile payments, customers can conveniently settle their bills with just a few taps on their smartphones. Contactless payments enhance safety and convenience, allowing customers to pay without physical contact. The inventory management feature also helps streamline operations by ensuring optimal stock levels and minimizing wastage.
But the benefits continue beyond there. The Mobile POS solution also empowers restaurant owners with real-time analytics and reporting, allowing them to make data-driven decisions for improved profitability and customer satisfaction. Furthermore, it enables tableside ordering and payment, reducing wait times and enhancing the dining experience.
What Is A Mobile Point Of Sale System?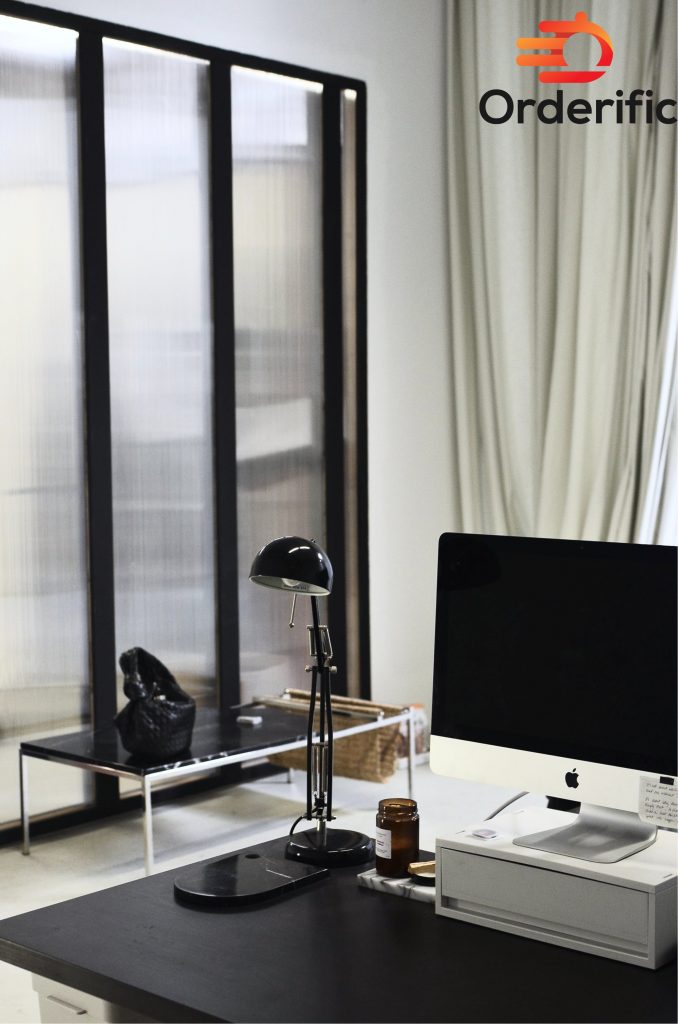 An mPOS (Mobile Point of Sale) system is a portable device that replaces traditional cash registers or POS terminals. It allows businesses, especially in the food and beverage industry, to accept payments on the go, using a smartphone or tablet. This innovative technology uses wireless connectivity to process transactions, send digital receipts, and perform sales tasks. The compact size and user-friendly interface of a Mobile POS system make it a popular choice for restaurant owners seeking operational efficiency and improved customer service.
How Does A Mobile Point Of Sale System Work?
A Mobile Point of Sale System (mPOS) works in a simple yet highly effective manner. In essence, the server or cashier uses a portable device such as a tablet or a smartphone equipped with the mPOS app. When a customer is ready to make a payment, the server enters the amount due into the app, which then generates a one-time readable barcode or QR code. The customer uses their mobile banking app to scan this barcode or QR code, effectively conducting the payment transaction directly from their bank account to the restaurant's account.
This process is seamless and fast, ensuring that the customer doesn't face long wait times to settle their bill. Furthermore, the digital nature of this transaction eliminates the need for physical receipt printing, making the whole process more environmentally friendly. The mPOS system also integrates with other restaurant management systems, updating inventory and sales records in real-time, thus enhancing operational efficiency.
The seamless integration and user-friendly nature of the mPOS system streamline the payment process, enhancing the customers' dining experience, and ultimately leading to increased customer satisfaction and loyalty.
4 Benefits Of An mPOS System
1. Ease Of Use
The implementation of a Mobile POS system in your restaurant significantly simplifies the process of receiving payments. Compared to traditional POS systems, mPOS devices are intuitive and user-friendly. This ensures that your staff can seamlessly adapt to the system without needing extensive technical training. The intuitive interface allows servers to quickly enter orders and process payments right at the table, reducing errors and enhancing their productivity. In essence, an mPOS system offers a more efficient way of managing transactions, freeing up your staff's time to focus more on providing an exceptional dining experience to your customers.
2. Reduced Setup Costs
Another significant advantage of a Mobile POS system is the substantial reduction in setup and operational costs compared to traditional POS systems. Traditional systems often require expensive hardware, software, and maintenance costs. On the other hand, a Mobile POS system can be operated using a tablet or a smartphone, devices that your business likely already owns. The software is typically cloud-based, which means updates and maintenance are handled remotely, minimizing your need for an in-house IT team. This cost-effectiveness allows you to allocate more resources towards improving other aspects of your restaurant, such as menu development, staff training, and customer service.
3. Improved Customer Service
Embracing a Mobile POS system in your restaurant significantly elevates the level of customer service. These systems introduce features like tableside ordering and payments which dramatically reduce the wait times for customers – nobody likes to wait to place an order or pay the bill. It also minimizes errors by allowing servers to input orders directly into the system, reducing miscommunication and enhancing the overall dining experience. Furthermore, the system can track customer preferences and purchase histories, enabling personalized service and recommendations. This personalized attention can significantly enhance your customers' dining experience, fostering loyalty and repeat patronage.
4. Integrations
A standout feature of a Mobile POS system lies in its capacity for integrations. This system can seamlessly connect with various other business software, including inventory management, customer relationship management (CRM), and accounting software. This ability to integrate allows for a holistic approach to managing your restaurant. For instance, each sale made via the Mobile POS can automatically update your inventory levels, helping prevent stock-outs or overstock situations. Similarly, by integrating with your CRM, you can better understand your customers' preferences and behaviors, allowing for more targeted marketing campaigns. Lastly, having your sales data directly feed into your accounting software facilitates easy and accurate financial management. This level of integration not only streamlines operations but also provides a comprehensive overview of your restaurant's performance, thereby supporting informed business decisions.
Conclusion
In the dynamic landscape of the restaurant industry, staying ahead of the curve is essential. The adoption of a Mobile POS system in your establishment can be just the tool you need to streamline operations, enhance customer service, provide data-driven insights, and ultimately, improve your bottom line. Its ease of use, cost-effectiveness, and integration capabilities demonstrate why an mPOS system is an investment worth considering. So why not take the leap and upgrade your traditional system to a more comprehensive, efficient, and innovative solution? If you're interested in experiencing the benefits of a Mobile POS system firsthand, Orderific is here to help. Schedule a demo with us today and let us show you how our mPOS solution can transform your restaurant operations and take your business to the next level.
FAQs
What advantages do mobile POS systems offer over traditional POS systems?
The Mobile POS Advantages are more portable, cost-effective, offer better customer service with decreased wait times, and can integrate with other business software.
How do mobile POS systems impact the efficiency of restaurant operations?
They streamline payment processes, improve inventory management, and enhance customer service.
Are there security considerations associated with using mobile POS systems?
Yes, ensuring secure data transactions is essential when using mobile POS systems.
Can you provide examples of businesses that have benefited from adopting mobile POS solutions?
Sure, restaurants such as Joe's Pizza and The Burger Joint have seen improved efficiency and customer satisfaction after adopting mobile POS solutions.