The restaurant industry has always been at the forefront of adopting new technologies, and the realm of payment processing is no exception. Today, more than ever before, restaurants are embracing modern payment processing systems. As consumer behavior continues to evolve, propelled by advances in technology, businesses must keep in line with market demands.
Modern payment systems offer a multitude of benefits, from increased speed of transactions to enhanced security measures. The adoption of credit card processing not only simplifies the payment process but also ensures a smoother, more streamlined dining experience for customers. Stay with us as we explore the ins and outs of adapting to these systems in restaurants.
What Are Modern Payment Processing Systems in Restaurants?
Modern payment processing systems in restaurants are advanced platforms that facilitate quick and secure transactions. They include technologies such as point of sale (POS) systems that integrate multiple functions like order taking, inventory management and credit card processing all in one device. These systems eliminate the need for multiple pieces of equipment, simplifying operations and reducing the likelihood of errors.
In addition to POS systems, other popular methods include mobile payment platforms and digital wallets, which allow customers to pay their bills directly from their smartphones. This enhances the customer experience by offering a touch-free payment option and reduces waiting time, making the dining experience more enjoyable. These modern systems can also integrate with loyalty programs and provide actionable insights for restaurant owners to improve their service.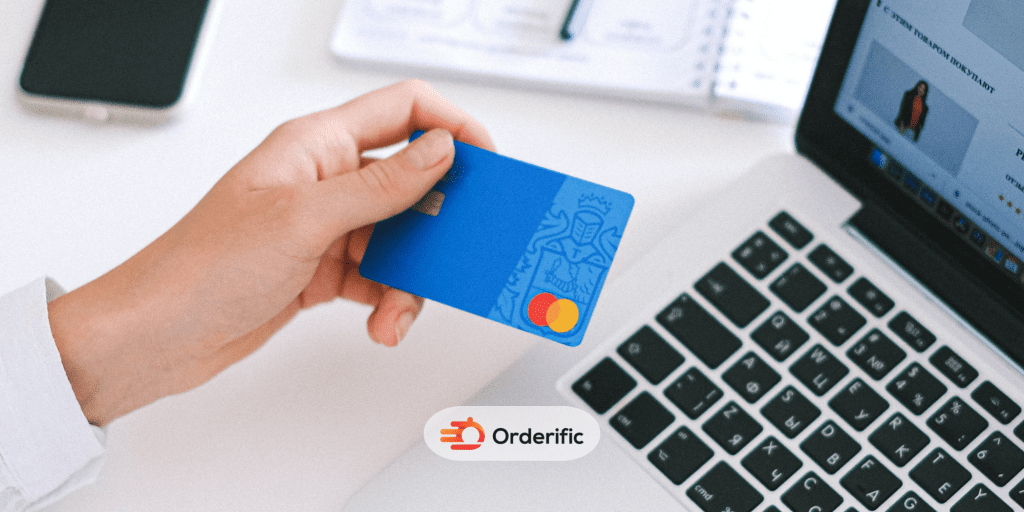 Implementing Modern Payment Processing Solutions
Implementing modern payment processing solutions in a restaurant involves a few key steps. First, it's essential to understand what fits best for your unique operation – whether it's a stand-alone POS system or a mobile payment platform. The choice heavily depends on the volume of transactions, the restaurant's size, and customer preferences. Partnering with a reputable payment processing company can help guide this decision-making process, ensuring you choose a solution that aligns with your business objectives and budget.
The next step involves training the staff effectively to use these new systems, an often overlooked yet critical aspect of the implementation process. When the team is comfortable using the system, it minimizes errors, speeds up transactions, and helps deliver a seamless customer experience. Additionally, it's important to have a reliable support system in place, so any issues with the technology can be promptly addressed without affecting the restaurant's operation. Remember, the goal of implementing a modern payment processing solution is to simplify transactions, not complicate them.
Types of Payment Systems for Restaurants
Depending on the restaurant's needs, there are different types of payment systems available. Some restaurants may opt for a standalone POS system, while others may choose to have a combination of solutions. Here are some common payment processing systems used in modern restaurants:
Contactless Payment Technologies
Contactless payment technologies have been rapidly gaining popularity, particularly in light of the modern's world focus on hygiene and convenience. They include Near Field Communication (NFC) and Radio Frequency Identification (RFID) enabled credit cards, mobile wallets like Apple Pay and Google Wallet, and other wearable devices. These technologies allow customers to make payments by simply tapping their card or device on a payment reader. Contactless payments are not only faster but also offer enhanced security features, thereby reducing the risk of fraudulent transactions. They have become an integral component of modern payment processing systems in restaurants, providing a seamless, efficient, and secure way to handle transactions.
Integrating Mobile Wallets
Mobile wallets have become increasingly popular, especially among the millennial demographic. They enable customers to save their credit or debit card information securely on their smartphones and make payments with a simple tap or scan at checkout. Integrating mobile wallets into your payment process can attract more tech-savvy customers and speed up transactions, thereby improving turnover times.
Online Ordering and Payment Integration
Online ordering and payment integration is an essential component of modern payment systems in the restaurant industry. It enables customers to place orders and complete transactions directly from their devices, offering convenience and saving time. This method is particularly effective for takeaway and delivery services, as it streamlines the process, reducing the risk of order errors. With the integration of online payments, customers can pay ahead using their preferred method, which not only improves the user experience but also simplifies the task for restaurant staff. Indeed, integrating online ordering and payment can significantly enhance your restaurant's efficiency and customer satisfaction.
Tips to Choose the Right Payment System for a Restaurant
When it comes to choosing a modern payment system for your restaurant, there are a few key factors to consider. Here are some tips to help you make an informed decision:
Consider Your Needs: Evaluate your restaurant's unique needs, including the type of transactions you typically handle, customer preferences, and budget.
Compare Features: Look for features that align with your business objectives, such as inventory management, loyalty programs, and online ordering.
Test It Out: Choose a payment system that allows you to test it out before committing fully. This will help ensure it meets all your requirements and is user-friendly for both staff and customers.
Get Feedback From Your Employees: Involve your staff in the decision-making process and get their feedback on the system's ease of use. After all, they will be the ones using it daily.
Choose a System That Offers Support: Select a payment system that offers reliable customer support, so any issues can be addressed promptly to avoid disruptions in your restaurant's operations.
Benefits of Modern Payment Processing Systems
Modern payment processing systems offer a range of benefits for restaurants, including:
Increased Efficiency: With streamlined processes and integrated functions, modern payment systems allow for faster transactions and less room for error. This leads to improved efficiency and smoother operations.
Enhanced Security: Modern payment systems use advanced security measures such as encryption and tokenization to protect customer data, reducing the risk of fraud and data breaches.
Improved Customer Experience: Surely, by offering various payment options, including contactless and mobile payments, restaurants can enhance the customer experience by providing a convenient and hassle-free payment process.
Actionable Insights: Some modern payment systems offer data analytics that provides valuable insights into customer behavior and sales trends. This information can help restaurant owners make informed decisions to improve their operations and increase revenue.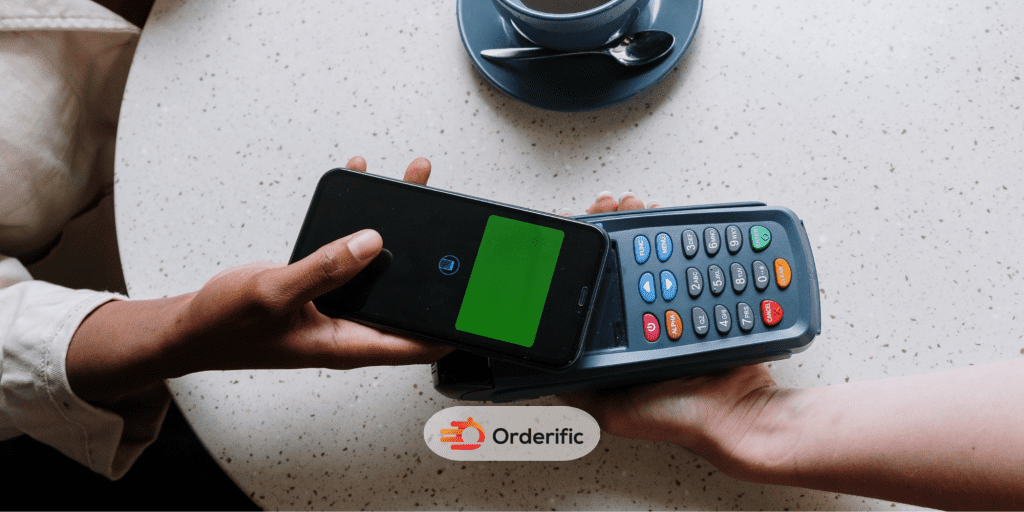 Conclusion
Adapting to modern payment processing systems in restaurants offers numerous advantages, from increased efficiency and security to improved customer satisfaction. By carefully considering your restaurant's unique needs and choosing the right system, you can enhance your dining experience and stay ahead of evolving consumer trends. Embrace these advancements in technology today, and see your restaurant thrive. So, what are you waiting for? Get ready to take your restaurant payments to the next level with modern payment processing systems!
Click here for more informative and insightful content with Orderific. To start experiencing the great benefits Orderific can bring to your business, click here now. Try Orderific!
FAQs
What is a modern payment system?
A modern payment system in the restaurant industry refers to advanced platforms that facilitate quick and secure transactions, such as POS systems and mobile payment options.
What are the most modern electronic payment systems?
Some of the most modern electronic payment systems in restaurants include contactless payment technologies, mobile wallets, and online ordering and payment integration.
Is it easy to set up a modern payment system for a restaurant?
Yes, modern payment systems can be easily set up in restaurants with the right guidance and support from a reputable payment processing company.
How does e-payment processing work for a restaurant?
E-payment processing in restaurants typically involves a point of sale (POS) system that integrates various functions, including order-taking and credit card processing.
Why should a restaurant adopt a modern payment processing system?
It brings multiple benefits including improved efficiency, enhanced security, better customer experiences, and valuable insights into customer behavior and sales trends.