If there's one dish that has won the hearts of foodies worldwide, it's the iconic Moe's Chicken. This tantalizing culinary delight is savored for its perfect blend of spice, flavor, and tender chicken pieces. Whether it's lunch, dinner, or a midnight snack, Moe's Chicken never fails to hit the spot. But what if we told you that you could whip up this delicacy in your kitchen?
Yes, you heard it right! We've managed to snag the coveted Moe's Chicken recipe and are thrilled to share it with you. No longer do you have to brave the queues or wait for a table at your favorite Moe's. This simple, step-by-step recipe will guide you in creating your own homemade Moe's Chicken, rivaling the taste of the original. So let's tie up those apron strings and break out the beans, it's time to cook up some Moe's magic at home!
What Makes Moe's Chicken Special?
The charm of Moe's Chicken lies in its unique flavor profile that tantalizes the taste buds with every bite. It's a blend of tender, juicy chicken pieces marinated in a special mix of herbs and spices, cooked to perfection. The chicken carries a slightly smoky undertone, complemented by a subtle tanginess that can only be attributed to Moe's secret recipe.
But that's not all! The Moe's Chicken experience would be incomplete without the sides, specifically the beans. These aren't any ordinary beans – they're slow-cooked to a creamy consistency with a hint of spice, adding a layer of depth to the dish. Each bite of the chicken combined with the beans creates an explosion of flavors that keep you coming back for more. This harmony of flavors and textures is what sets Moe's Chicken apart from others.
What Kind Of Chicken Does Moe's Use?
Moe's uses nothing but the finest quality chicken for their famous dish. They opt for boneless, skinless chicken breasts, known for their lean and flavorful characteristics. These cuts of chicken are a favorite among chefs globally due to their versatility and ability to absorb flavors well. The chicken is carefully sourced to ensure it's free from any added hormones or steroids, ensuring only the best for their customers.
The magic lies not just in the type of chicken, but also in the preparation. Moe's Chicken is marinated for several hours in a secret blend of herbs and spices before it's grilled to perfection. This preparation method ensures the chicken is tender, juicy, and packed with flavor. The combination of high-quality chicken and the unique cooking process is what gives Moe's Chicken its signature taste and texture. So, when you're recreating this dish at home, remember to give it the time it deserves for that authentic Moe's flavor.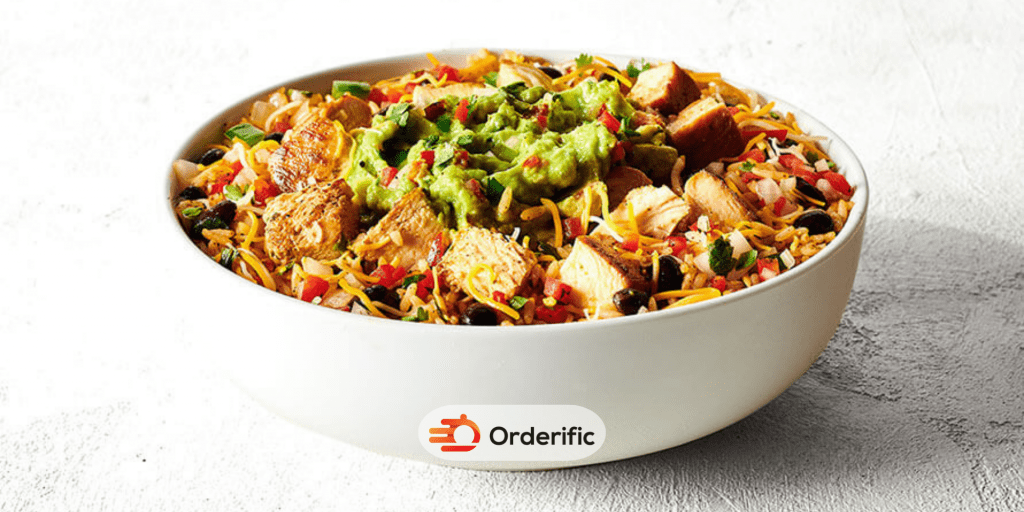 Ingredients
Now that you're familiar with what makes Moe's Chicken so irresistible, it's time to gather the ingredients. We've broken down the recipe into simple components so you can recreate the magic in your kitchen. Remember, the quality of your ingredients will reflect in the taste of your dish, so choose wisely! Without further ado, here's what you'll need to make your homemade Moe's Chicken feast:
¼ tsp salt or to taste
1 ½ tsp garlic powder
½ tsp black pepper
½ tsp white pepper
1 ½ sweet peppers
1 can chopped tomatoes
2 tsp butter
1 chopped onion
200 grams (about 7-8 oz) button mushrooms, sliced into quarters
1 oz water brought to a boil
1 cup of chicken stock
1 tbsp lemon juice
1 tsp corn flour
4 to 5 potatoes
Steps for preparation
Now that we've assembled all our ingredients, it's time to roll up our sleeves and delve into the heart of Moe's magic. Follow these step-by-step instructions to recreate the sensational Moe's Chicken in your kitchen.
Fry the chicken pieces with garlic salt and pepper
Add butter to a pan and fry the chopped onions
Fry the mushrooms for three minutes
Add black and sweet pepper
Add water and stir the mixture for 60 to 90 minutes
Add a can of chicken stock, mushroom, and lemon
Dissolve the cornflour in water and add it to the mixture
Boil the potatoes and serve them along with the chicken.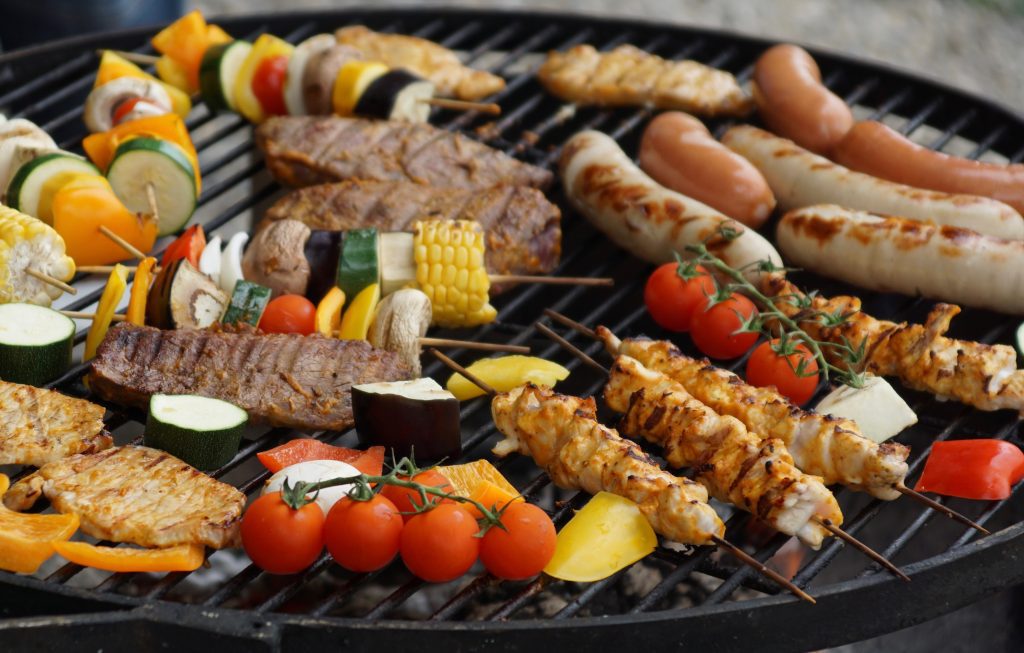 Conclusion
As you savor the last bite of your homemade Moe's Chicken, we hope you experience the same joy and satisfaction that you get when dining at Moe's. This recipe, filled with the same love and care that goes into every Moe's dish, is our way of bringing the Moe's dining experience right to your home. Remember, the secret to a perfect Moe's Chicken lies not just in the ingredients, but also in the patience and effort you put into preparing it.
So go ahead, enjoy this cherished recipe with your loved ones, and make every meal a Moe's meal. And don't forget the beans! They're the unsung hero of this dish, offering a delightful contrast to the star, our chicken. Whether it's a family dinner, a get-together with friends, or simply a night in with your favorite movie, this Moe's Chicken recipe is sure to bring a touch of Moe's magic to your table.
Click here for more flavorful and informative advice with Orderific. To start experiencing the great benefits Orderific can bring to your business, click here now. Try Orderific!
FAQs
What's your favorite Moe's menu item?
We love Moe's Chicken, of course! But a close second would be their famous burritos.
Is Chipotle or Moe's healthier?
Both restaurants offer healthy options, but it ultimately depends on your individual choices and preferences.
What is the best way to prepare boiled chicken?
Boiled chicken can be prepared in a variety of ways depending on your preferences.
What is Moe's Adobo Chicken?
Moe's Adobo Chicken is a variation of their famous chicken dish, marinated in a special blend of adobo spices.
Is Moe's Adobo Chicken Dark Meat?
No, Moe's Adobo Chicken is typically made with boneless, skinless chicken breasts.