Welcome to your daily infusion of inspiration, served piping hot in your favorite mug. We understand the magic that the first sip of morning coffee brings. The aroma unfurls, promising a day filled with possibilities. Isn't it comforting, the ritual of brewing a fresh pot? Coffee lovers will agree there's a certain satisfaction in hearing the familiar gurgle of coffee percolating. It's like morning music to our ears. So, why complement this symphony with some stirring words? Our collection of heartwarming morning coffee quotes promises to do just that. Whether you like your coffee black, iced, or with a dash of fun, these quotes will add joy to your daily java routine. So, sit back, sip your coffee, and let these words energize you for the day ahead. Here's a toast to a good morning and even better coffee.
Brewing Inspiration: The Magic of Morning Coffee Quotes
In the stillness of dawn, the aroma of brewing coffee wafts through the air, a testament to the joy of the first light. The ritual of morning coffee, practiced in many homes, is more than a routine; it's a moment of quiet reflection, a time to greet the day, and an opportunity to find inspiration in the familiar.
"Coffee is the common man's gold, and like gold, it brings to every person the feeling of luxury and nobility." – Sheik-Abd-al-Kadir.
"Life is too short for bad coffee." – Unknown.
"Coffee is a language in itself." – Jackie Chan.
"Coffee: because adulting is hard." – Unknown
"Coffee first. Schemes later." – Leanna Renee Hieber
"I'd never met coffee that wasn't wonderful. It was just a matter of how wonderful it was." – Lauren Kate.
"Coffee helps me maintain my 'never killed anyone streak'" – Unknown.
"I don't need an inspirational quote, I need coffee." – Unknown.
"Even bad coffee is better than no coffee at all." – David Lynch.
"Coffee – the favorite drink of the civilized world." – Thomas Jefferson
Savor these morning coffee quotes as you sip your favorite brew. Let the words revitalize your senses and prepare you for the day. Experience the magic of morning coffee, not just as a beverage but as a medium of inspiration, motivation, and joy, right in your cup.
Coffee and Creativity: Quotes to Spark Your Imagination
Coffee, the muse of many a creative mind, has a charm that's both palpable and intangible. The enchantment begins with the first whiff of a freshly brewed pot, a scent that stirs the senses and awakens the imagination. This section, 'Coffee and Creativity: Quotes to Spark Your Imagination,' seeks to encapsulate this unique relationship.
"Coffee is a cup of hope in a world full of chaos and Mondays." – Unknown.
"Coffee, the finest organic suspension ever devised." – Star Trek.
"What goes best with a cup of coffee? Another cup." – Henry Rollins
"Coffee: a warm, delicious alternative to hating everybody, every morning, forever." – Unknown
"Coffee is a means to an end: the end of sleepiness." – Unknown
"Good ideas start with brainstorming. Great ideas start with coffee." – Unknown.
"Coffee: a liquid hug for your brain." – Unknown
"Caffeine and kindness are all you need to succeed." – Unknown.
"Black as the devil, hot as hell, pure as an angel, sweet as love. That's the recipe for coffee." – Charles Maurice de Talleyrand.
"Coffee is a way of stealing time that should belong to your older self." – Terry Pratchett.
Each quote, akin to a sip of coffee, fuels the creative fire, becoming the catalyst for innovation and imagination. So, linger over the next cup of morning coffee, let these quotes inspire creativity, and watch as thoughts transform into words and ideas into action. The magic in your cup awaits.
Coffee Love: Quotes Celebrating the Joy of a Perfect Cup
Coffee, the universal love potion, is an intimate companion to the soul. Its magic casts a warm, comforting spell, transcending beyond mere sustenance. This enchanting ritual of sipping the perfect cup is celebrated in 'Coffee Love: Quotes Celebrating the Joy of a Perfect Cup.' Explore this beautiful collection, where each quote, like a coffee bean, holds a universe of flavor, aroma, and warmth.
"To me, the smell of fresh-made coffee is one of the greatest inventions." – Hugh Jackman.
"Coffee smells like freshly ground heaven." – Jessi Lane Adams.
"I want someone to look at me the way I look at coffee." – Unknown.
"I believe humans get a lot done, not because we're smart, but because we have thumbs to make coffee." – Flash Rosenberg.
"Coffee is a hug in a mug." – Unknown.
"A morning coffee is my favorite way of starting the day, settling the nerves so that they don't later fray." – Marcia Carrington.
"Coffee, according to the women of Denmark, is to the body what the Word of the Lord is to the soul." – Isak Dinesen.
"The powers of a man's mind are directly proportional to the quantity of coffee he drank." – Sir James Mackintosh.
"Coffee is the best thing to douse the sunrise with." – Terri Guillemets.
"Behind every successful woman is a substantial amount of coffee." – Stephanie Piro
Savor these morning coffee quotes, each delivering a fresh brew of inspiration. Let the words awaken a newfound appreciation for the art of drinking coffee. Immerse in the world where love, life, and coffee converge, and let it add a unique flavor to your mornings.
Morning Rituals: The Power of Coffee and Quotes
As the dawn breaks, our day begins with two simple yet powerful rituals – a cup of morning coffee and a dose of inspirational quotes. These morning rituals, though ordinary, possess a unique magic that transforms our entire day. The act of savoring the rich, bold flavor of coffee while marinating in the profound wisdom of quotes sets the perfect tone for the day.
Each morning, as we cradle our favorite mug, the scent of fresh coffee engulfs us, acting as a silent alarm clock. It gently rouses our senses, banishing the remnants of sleep. We take a moment, appreciating the warmth seeping through the ceramic, heightening our anticipation for the first sip. The taste, a symphony of bitterness and comfort, is a testament to the perfect art of brewing coffee.
Next, we immerse ourselves in quotes, seeking motivation and inspiration in the wisdom of words. Each section, much like each coffee bean, holds a distinct flavor, creating a lingering aftertaste of thought. Our minds dance with the rhythm of these melodic sentences, giving rise to a symphony of contemplation.
The harmony of coffee and quotes, of taste and wisdom, forms the cornerstone of our morning routine. It prepares us for the day ahead, cloaking us with an armor of positivity and resilience. This ritual, deeply personal yet universally shared, reverberates the power of a good morning coffee quote, fueling us for our daily endeavors. So, let's raise our mugs to these morning rituals, the power of coffee and quotes, and the promise of a new day.
Coffee Humor: Witty Quotes to Perk Up Your Day
In the bustling symphony of life, humor serves as that refreshing interlude, a dash of lightheartedness that stirs joy into the everyday grind. And when coupled with the refreshing aura of good coffee, it brews a delightful concoction of light-hearted fun and wit. This segment, 'Coffee Humor: Witty Quotes to Perk Up Your Day,' brings together the subtle notes of humor and the robust aroma of coffee, ensuring a hearty laugh over your morning cup.
"Decaf coffee only works if you throw it at people."
"I like my coffee like I like myself: strong, sweet, and too hot for you."
"Coffee because crack is bad for you."
"I never laugh until I've had my coffee."
"Drink coffee! Do stupid things faster with more energy!"
"Depresso: The feeling you get when you've run out of coffee."
"Espresso may not be the answer, but it's worth a shot."
"Coffee: because anger management is too expensive."
"I don't have a problem with caffeine. I have a problem without it."
"Without coffee, I'm just like a dried-up piece of roast goat."
These quotes, imbued with humor, serve as a cheery companion to your morning coffee, stirring in a dash of laughter along with the cream and sugar. So, sip your brew and let these witty words tickle your funny bone, adding a dash of humor to your morning routine.
The Perfect Blend: Coffee and Wisdom
The allure of coffee is undeniable. Each morning, as dawn paints the sky, we are drawn to the comforting ritual of brewing our favorite cup. The process is almost therapeutic, the steady drip of the freshly brewed beverage an antidote to the chaos of everyday life. It's in this tranquil moment, cradling a warm cup in our hands, the day's first rays painting patterns on our window, that we find peace.
But coffee's magic extends beyond its taste and aroma. It also serves as a conduit for wisdom. Each sip is a communion, an exchange of knowledge and insights. It stirs our minds and taste buds, prompting self-reflection and introspection. Hence, we have curated a unique selection of coffee quotes encapsulating this unity of taste and wisdom.
These quotes, much like the delicate notes of your morning brew, hold profound truths within their words. They are the perfect companions to your cup of coffee, enriching your morning routine with a dose of wisdom. So, as you savor the rich flavors of your brew, let these quotes steep your thoughts in wisdom, creating the perfect blend of coffee and knowledge.
Here, we celebrate not just the joy of drinking coffee but also the lessons it imparts, one cup at a time. This is the essence of our 'Perfect Blend: Coffee and Wisdom' – celebrating the intimate bond between our favorite beverage and life's greatest truths.
The Duality of Coffee: Comfort and Inspiration
Coffee represents a duality, serving as both a source of comfort and a catalyst for inspiration. It's a sensory delight, unfurling layers of flavor with each sip. Each cup of coffee comes with an intrinsic promise – the promise of warmth, a familiar and comforting embrace that starts our day on a positive note. Yet, at the same time, its robust flavor stimulates our senses, sparking creativity and aiding concentration.
As the morning sun peeks over the horizon, the aroma of freshly brewed coffee fills the air. It's a scent that holds an invitation, urging us to take a moment for ourselves. We succumb willingly, cradling the warm mug in our hands. The heat seeps through the ceramic, grounding us in the present moment. The steam wafts up, carrying the robust scent of coffee, a fragrance that can stir memories and evoke emotions.
Next, we take the first sip. It's a taste that's both bitter and comforting, a testament to the complexity of coffee. The flavor dances on our tongues, a symphony of notes that simultaneously comforts and invigorates. It's a taste that lingers, much like the wisdom that coffee imparts.
Indeed, coffee's duality extends beyond its sensory appeal. It's a source of wisdom, a conduit for inspiration. Each morning, as we sip our coffee, we are invited to ponder, dream, and create. It's a ritual that awakens not just our senses but also our minds, sparking ideas and fueling creativity. Coffee, in its comforting familiarity, holds the power to inspire extraordinary thoughts.
This is the duality of coffee – it's a comforting ritual and a source of inspiration. It's a dichotomy that adds depth to our daily routine, making each cup of coffee an experience to be savored. And so, we raise our mugs to coffee, to the comfort and inspiration it brings, and to the promise of a new day.
Reimagining Coffee: Brew of Motivation
Coffee, an age-old elixir, is more than just a morning beverage. It's an integral part of our life, a silent motivator, a secret keeper, and a companion in solitude. In this section, 'Reimagining Coffee: Brew of Motivation,' we endeavor to highlight this versatile facet of our favorite brew.
As dawn unveils a new day, our senses awaken to the promise of coffee. The familiar sound of boiling water, the clinking spoon, and the soft pour harmonize into a symphony of anticipation. The aroma, robust and inviting, fills the air, coaxing us towards that first, much-awaited sip.
The taste, a delightful blend of bitter and sweet, nudges us gently into wakefulness. Each sip is a silent affirmation, a small victory over sleep, a testament to our resolve to seize the day. It's this moment, this silent communion with our cup that adds a layer of profundity to our morning routine.
Beyond its sensory appeal, coffee offers a wellspring of motivation. Its potent blend of comfort and stimulation serves as a catalyst, sparking ideas, fueling creativity, and cementing resolve. It's not merely a beverage; it's an ally, a silent cheerleader encouraging us to face the day's challenges.
So, as you cradle your morning cup, savor not just its taste but also its transformative power. Let this 'Brew of Motivation' guide you, inspire you, and propel you forward. After all, within every cup of coffee lies not just a beverage but a microcosm of life's possibilities.
Coffee Conversations: Personal Reflections and Profound Realizations
Can coffee stir a conversation with oneself? At 'Coffee Conversations: Personal Reflections and Profound Realizations,' we believe it does. Each morning, as you pour yourself a cup of coffee, you also pour a space for introspection. The aroma, vivid and inviting, sets the tone for contemplation. As the warm liquid touches your lips, you're enveloped in a comforting sense of solitude.
This quiet moment, you and your coffee, opens a channel for introspection. Each sip is a gentle prompt, urging you to delve deeper into your thoughts. You find yourself reflecting on past experiences, learning from them, and using these insights to shape your day.
In this space, you're free to be your authentic self. There's no judgment, only understanding. This profound connection with oneself, stimulated by the simple act of drinking coffee, is transformative. It strengthens your self-awareness, fostering resilience and emotional intelligence.
You also find yourself pondering life's intriguing complexities. The brew's bitterness mirrors life's challenges, while its comforting warmth resonates with moments of joy. This exercise in introspection, powered by your morning coffee, often leads to profound realizations.
So, let your coffee fuel your mind, stirring conversations that inspire personal growth. Remember, your favorite brew is not only a drink but a catalyst for self-discovery. It's the essence of our 'Coffee Conversations' – a celebration of introspection, inspiration, and the enduring love for coffee.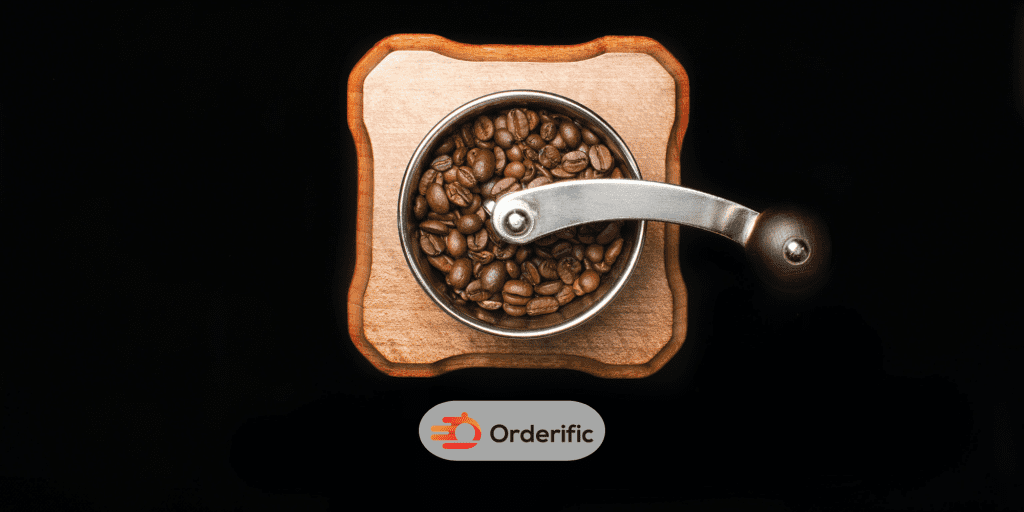 Espresso Yourself: Personalized Coffee Quotes
Under the 'Espresso Yourself: Personalized Coffee Quotes' section, we're inviting you to cozy up with your morning brew and dive into the world of bespoke coffee quotes. Each quote, brimming with wit, wisdom, and a dash of caffeine-induced humor, echoes the profound relationship we share with our beloved brew. They're crafted to resonate with your unique coffee experience, making each quote a personalized note of inspiration.
The fragrance of your morning coffee might evoke varied emotions, from the anticipation of a bustling day to the comforting calm of solitude. Our quotes, steeped in this diversity, mirror your unique experiences, making your morning coffee ritual a more immersive journey. From the initial anticipation evoked by the gurgle of the brewing coffee to the final, satisfying sip, each quote accompanies you, adding a dose of inspiration to your routine.
As you delve into the quotes, you'll find them mirroring your thoughts, echoing your sentiments, and sometimes, offering a fresh perspective. They're not just words; they're a celebration of your unique coffee journey, a testament to your nuanced relationship with your brew. So, as you cradle your mug, let our personalized coffee quotes stir your thoughts, making your morning coffee experience a delightful blend of flavor and wisdom.
The 'Espresso Yourself: Personalized Coffee Quotes' section is an homage to the coffee lover in you, an ode to your coffee journey. It's here that we marry the art of brewing coffee with the art of crafting words, creating a unique symphony of taste and wisdom. So, sip, savor, and let the magic of words enhance your coffee experience.
Conclusion
As we conclude our "Morning Brew of Inspiration: Best Coffee Quotes to Kickstart Your Day," let's savor the cherished moments our morning coffee quotes have painted. Each quote, a sip of inspiration, has enriched our mornings, blending warmth with wisdom. The comforting aroma of thoughts, the robust flavor of humor, and the velvety texture of motivation have transformed our daily ritual into an intimate journey of self-discovery. As our beloved brew, these quotes have been a comforting presence, perking up our mornings with laughter, introspection, and motivation. Ultimately, it's not just about the coffee or the quotes. It's about celebrating the harmony between them, cherishing the nuanced flavors of life that they encapsulate. For more enriching content, stay tuned to Orderific, an innovative platform that makes life easier for restaurant owners and customers. For more information on Orderific, schedule a FREE DEMO today.
FAQs
What are some famous morning coffee quotes?
Some famous morning coffee quotes are "Coffee first, schemes later" and "May your coffee kick in before reality does."
How can morning coffee quotes brighten up my day?
Morning coffee quotes can add a dash of humor, wisdom, and inspiration to your routine, making your mornings brighter.
Are there quotes specifically for coffee enthusiasts?
Yes, many quotes celebrate the love and enthusiasm for coffee in various unique and witty ways.
Can coffee quotes be used as daily affirmations?
Yes, coffee quotes can be daily affirmations, inspiring positivity and motivation with each morning brew.
Do coffee quotes have cultural significance?
Yes, coffee quotes often reflect cultural sentiments towards coffee, highlighting its role in social interactions and rituals.
How do coffee quotes reflect the joy of coffee rituals?
Coffee quotes encapsulate the anticipation, rich flavors, and soothing ritual of coffee, elevating the joy of this daily practice.