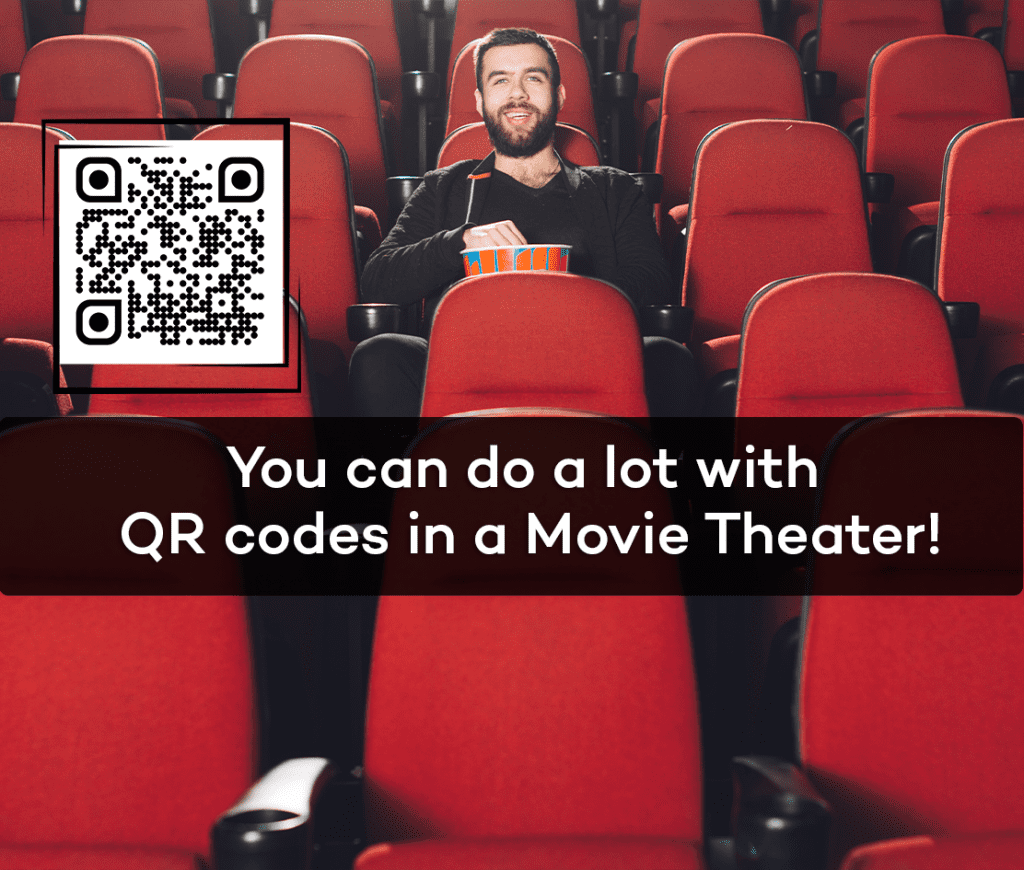 With the increase in smartphone use and access to high-speed internet, QR Codes have become popular. They are now also being used to provide many services in the entertainment sector.
QR code is a two-dimensional barcode that can store and present different content, such as text, URL, webpage, photo, video, pdf, or social media profiles.
Anyone can access the information stored in a QR code by scanning it through a smartphone camera. Due to their ability to display information quickly, cinemas use QR codes in various ways to provide better customer service and experience.
Read on to learn how movies and the entertainment industry leverage QR Codes.
1. For hassle-free check-in to theaters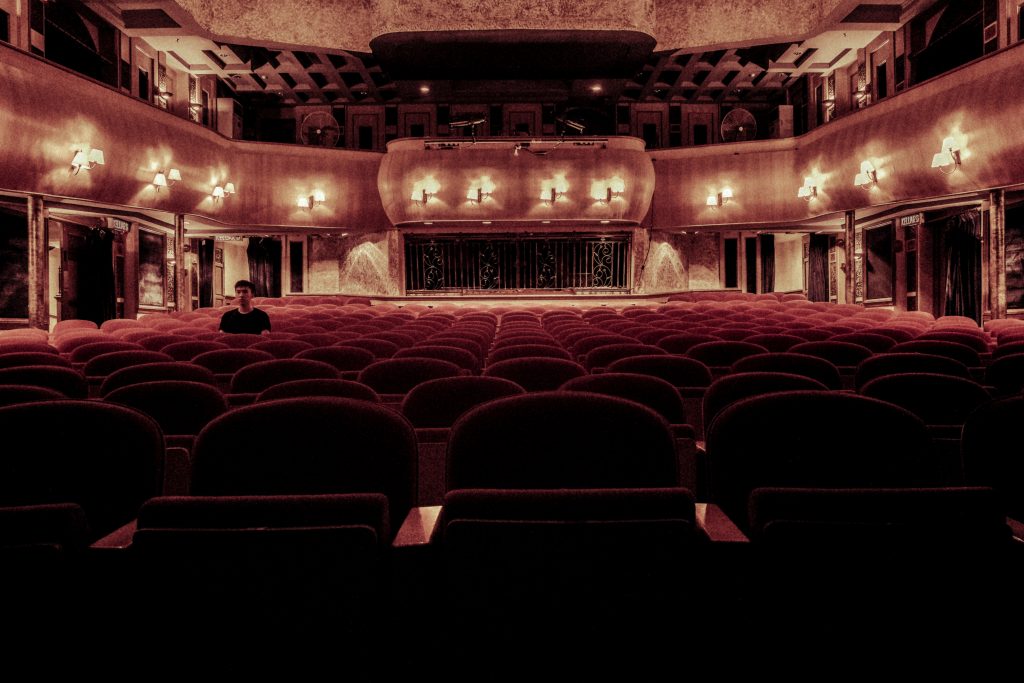 QR codes provide a safer and contact-free check-in at movie theatres. Since scanning a QR code takes 2 to 3 seconds, the cinema's check-in process has become faster and more convenient. It helps people avoid waiting in long queues, thus saving them time.
Once you book a movie ticket online, you'll find a QR code printed on its soft copy. The person authorizing theater entries scans the QR Code on your smartphone to check the movie ticket's validity and grants you access if it's valid.
According to a survey, 43% of audiences use QR codes as tickets to cinemas or concerts.
Theatre authorities can also use QR codes to validate entries and set up a contact-free payment process. When customers scan a payment QR code, it redirects them to an online banking account and lets them pay securely.
2. Market upcoming movies or shows.
Cinemas are utilizing QR codes to promote new movie trailers. They put a QR code on each new movie poster that redirects users to the trailer.
Theaters can create a video QR Code or website URL QR code and add it to the movie posters. The audience can then scan the code to see the movie's trailer.
3. Increase website traffic
Movie theaters can improve their SEO ranking on Google by increasing website traffic. These can place a URL QR Code on movie posters, popcorn buckets, and other marketing materials to redirect users to their website.
When customers scan your website QR code, they will find more information about your cinema, such as movie schedules and new releases. They can also purchase tickets on your website or follow you on social media, thus increasing your website traffic.
4. To promote a mobile application
People can scan an app QR Code to download cinema applications on their phones. Thus, QR codes make it easier to download an app.
An app QR Code stores the link to an app that redirects you to Google Play Store or App Store, depending on your smartphone OS. With an app QR Code, you can increase the app download rate and maximize your audience reach.
5. Provide discount coupons
Offers and discounts are a great way to encourage people to visit a movie theater. You can display a coupon QR code at your theater or send these codes in emails and newsletters.
When customers scan a coupon QR Code, it shows them the promo code, a description, and an option to apply it. The audience can use these codes to redeem the offer while booking the ticket or share it with their friends.
6. Get reviews and ratings
Customer ratings and reviews help theaters understand the audience's expectations and service areas that need improvement. Cinemas can redirect customers to an online feedback page using QR Codes.
When customers scan a QR code, a review page appears on their screen where they can give ratings, share their movie experience, and post comments. Thus, the process becomes more accessible, and the number of responses also increases.
According to a survey, around 49% of visitors in movie theaters use QR codes. Display these QR codes in areas where the movie audiences can easily see and scan them.
7. Build a community on social media
Theaters can use a social media QR code to redirect customers to a landing page with links to all their social media profiles. When customers scan this code, they can view and choose a social media platform to follow them and stay updated on new movie releases.
You can display your social media QR Code on movie screens, movie tickets, or movie posters to grow your social media audience.
Cinemas can integrate a social media QR code to promote their services, build brand awareness and increase website traffic.
8. Offer a loyalty program
Theaters can create a QR code that redirects customers to the webpage where they can access and claim rewards through an online loyalty program.
You can give points or discounts to people who purchase a certain number of tickets in a month. Thus, you can encourage customers to visit your theater repeatedly and increase customer retention.
9. Order food and drinks
According to a study, around 25% to 50% of visitors order food at the cinema. Place QR codes on theater seats to allow your audience to order food and drinks while watching movies. The QR code will direct them to a page where they can order and pay online securely.
Always create a dynamic QR code for your theater since it is editable and trackable. You can edit its content even after you deploy it at your theater. Also, you can measure the number, location, date, and time of scans.
With Orderific, you can quickly create QR codes for your movie theater free of cost. You can design it in five simple steps for all your needs.
Visit Orderific Qr Code Generator.
Select a QR code according to the type of data you want to embed in it.
Customize the code – Add a logo, icon, URL, or image to your QR code to help your customers remember your brand.
Add a short call-to-action (CTA) to inform the audience what to expect when they scan the QR code.
Download and test the QR code before you go ahead with printing or displaying it for your audience. Make sure your QR code is visible and easy to use.
Wrapping up
Movie theaters are gradually shifting their operating methods toward the new normal after the ease of COVID restrictions.
With this shift, QR codes have become one of the standard technologies utilized by the entertainment industry to keep their audience entertained and engaged.
Also, due to their simple usage, theaters use QR codes in every digital and print marketing campaign.
Visit Orderific for more insightful information like this!