Introduction
Managing multiple juice bar locations presents unique challenges, particularly in ensuring consistent customer service, maintaining optimal inventory levels, and handling the logistics of numerous warehouses. To navigate these complexities, creating a robust Google Business Profile and leveraging tools like Google My Business and Google Analytics is critical. With these, you can monitor and manage your business profile across all locations from a single dashboard, enabling informed decision-making. Good multi-location inventory management practices are essential to prevent excess inventory, meet customer demand, and maintain customer satisfaction. Utilizing inventory management software can make this task more manageable. Remember, the success of your juice bars hinges on your customers – their feedback, pleasure, and service needs. Whether opening a new location, managing employees across different areas, or adjusting your operation to meet changing customer demands, every decision should be customer-focused.
What Is Multilocation Management?
Managing multiple locations of your juice bars can be challenging, especially when each place has unique customer demands and inventory levels. To tackle these, consider investing in robust inventory management software. This tool ensures efficient workforce management across your multiple business locations, helping you keep track of stock levels in your warehouses and eliminating excess inventory.
Your Google Business Profile is a crucial asset in efficient multi-location management. With tools like Google My Business and Google Analytics, you can manage the profiles of your different locations from a single dashboard. These platforms allow you to update your business information, like store location, on Google Maps, making it easier for customers to find you. They also provide custom fields for specific location details, ensuring information about each place is easily accessible in multi-location management. 
Remember, customer satisfaction is the cornerstone of your business. Whether you're opening a new location or managing inventory, every decision should be made with your customers in mind. Consistent and high-quality customer service across all areas is crucial to maintaining loyal customers and attracting new ones.
A Simple Guide To Management Across Multiple Locations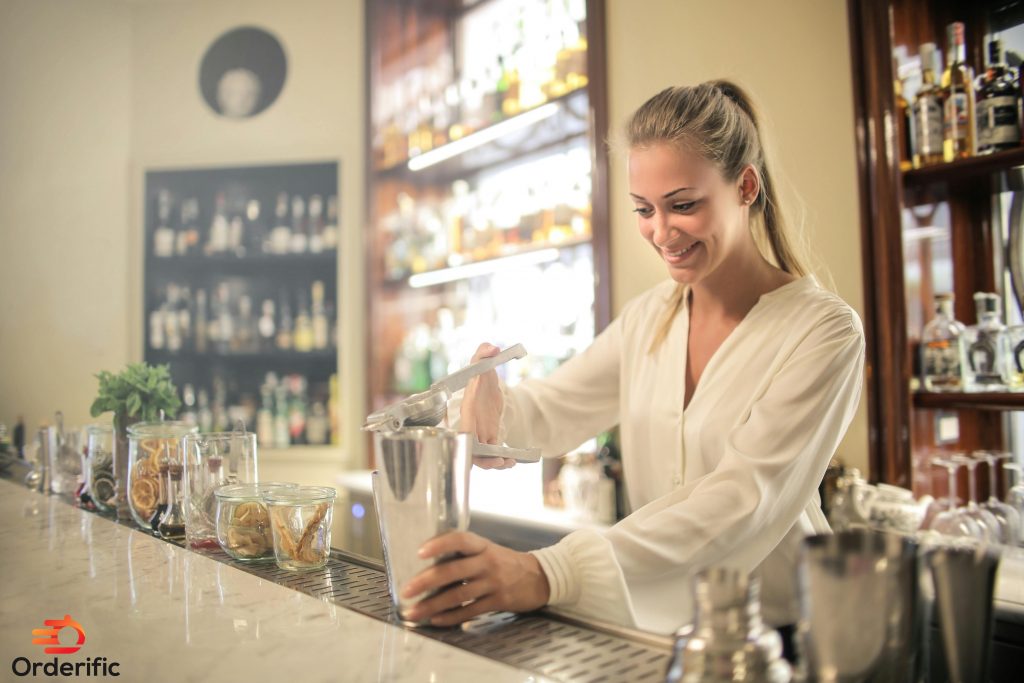 Why Are You Opening A New Location?
Before opening a new juice bar location, it's crucial to understand the driving reasons behind this decision. Are you looking to cater to a new customer base, or is it to better serve your existing customers? Justifying your reasons upfront ensures your expansion aligns with your broader business objectives and customer needs.
What Level Of Independence Will You Give Each Site?
Determining the autonomy level for each site is crucial, as it impacts the operations from inventory management to customer service. Will each location operate independently, or will a central management system exist? The degree of independence given to each site should align with your business goals and customer satisfaction strategies.
What Are The Implications For Staffing?
Staffing implications are critical when managing multiple juice bar locations. Consider hiring new employees, training them to ensure consistency in service across all areas, and adequately managing schedules to staff each site. Remember, a well-trained and satisfied workforce directly contributes to customer satisfaction.
How Will You Ensure Sufficient Management Oversight?
Maintaining sufficient management oversight is integral for running multiple juice bar locations smoothly. It involves implementing effective communication channels, using advanced management software and regularly reviewing operations to ensure each area aligns with the brand's standards and customer expectations. Regular oversight ensures all locations function efficiently and consistently deliver high-quality customer service.
What Infrastructure Will You Need?
The infrastructure necessary for managing multiple juice bar locations ranges from physical components like adequate space and equipment to technological assets such as inventory management software and communication tools. It also includes a solid logistics plan for delivering supplies across different locations. This infrastructure will play a pivotal role in meeting customer demands consistently and ensuring smooth operations across all locations.
What Is Your Process For Continuous Improvement?
Continuous improvement is a vital part of managing multiple juice bar locations. It involves regularly assessing and refining your processes, from customer service to inventory management, ensuring they stay efficient and effective. This could mean soliciting customer feedback, analyzing sales data, or observing market trends to identify areas for improvement and implement necessary changes to enhance customer satisfaction and business performance.
How Do You Know You're Ready To Expand To Multiple Locations?
Organize, Standardize, And Document Your Operating Procedures
Before considering expansion, it's crucial to organize, standardize, and document your operating procedures. Having a well-defined and consistent operational framework can help ensure the successful replication of your business model across new locations. This process includes everything from customer service tactics to inventory management procedures, and it is foundational for maintaining consistency and efficiency as your business grows.
Consult With Legal And Financial Experts To Review Operational Details
Before expanding your juice bar business, it's paramount to consult with legal and financial experts. They'll aid in reviewing operational details, ensuring compliance with laws, assessing financial feasibility, and guiding you on tax implications. This precautionary step can help mitigate risks and provide a clear roadmap for your growth plan.
Build Your Teams
Expanding to multiple locations requires a careful and crucial step in building your teams. It involves meticulously recruiting skilled personnel who not only possess the necessary expertise but also align with your brand's values and culture. Once onboard, these individuals should be provided with comprehensive training to ensure that they not only meet but also exceed your brand's standards. Additionally, instilling in them a strong commitment to customer satisfaction will help create a customer-centric environment. It's important to remember that your team is not just a group of individuals; they are the face of your brand, and their performance directly impacts the overall customer experience. By investing time and effort into building a strong and dedicated team, you lay a solid foundation for success and growth across multiple locations.
Establish A Strong Communications System With Your Team
Establishing a strong communications system with your team is paramount when managing multiple juice bar locations. Clear communication fosters efficiency, ensures the smooth functioning of operations, and aids in maintaining consistent customer service across all locations. To facilitate this, consider using advanced communication tools that allow for real-time interaction and information sharing among team members across different locations.
Managing inventory accurately at each location is crucial to prevent excess stock levels and meet customer demand promptly. This is where multi-location inventory management comes in handy. Utilizing inventory management software can provide real-time updates on inventory levels across multiple warehouses, aiding in informed decision-making.
Promote Your Company Culture And Engage Your Staff With Team-Building Activities
Promoting your company culture and engaging your staff with team-building activities is a vital part of managing multiple juice bar locations. These activities foster a united workforce, boost morale, and help maintain consistency in delivering exceptional customer service. Remember, a motivated team is pivotal to the success of your expansion plan.
Invest In Tools And Technology
Investing in tools and technology is a crucial element in managing multiple juice bar locations. As you expand your business, it's essential to leverage advanced solutions that aid in streamlining operations. This can include inventory management software, which offers real-time insights into inventory levels across various locations. Similarly, it's important to implement efficient communication tools that facilitate seamless interaction and cooperation among teams dispersed across multiple sites. Digital tools can also help manage your Google Business Profile, aiding in managing your online presence and tracking customer behavior. Remember, integrating the right technology can significantly enhance operational efficiency, ensuring that your locations run smoothly and your customers are consistently satisfied.
Plan For Success
Planning for success is an essential part of expanding to multiple juice bar locations. This involves setting measurable goals, devising a strategic plan, and outlining contingency measures. Setting clear, quantifiable objectives can provide a roadmap for your growth, helping to drive strategies and operations in the right direction. This includes financial targets, customer service standards, and inventory management goals. A strategic plan should detail how each location will operate, outlining processes and roles in line with the overarching business objectives. Finally, it's important to anticipate potential challenges – from sudden shifts in customer demand to unexpected inventory shortages – and prepare contingency plans. This proactive approach helps maintain smooth operations and consistent customer service, even in the face of uncertainties. Remember, successful expansion isn't just about launching new locations – it's about ensuring they thrive in the long run.
Conclusion
In conclusion, managing multiple juice bar locations comes with its unique set of challenges, from ensuring customer satisfaction to maintaining optimal inventory levels across different locations. However, with careful planning, the right tools, and a customer-centric approach, you can successfully navigate these complexities. Remember, efficient multi-location management is not just about expansion; it's about maintaining a uniform brand identity, delivering excellent customer service consistently, and ensuring each location operates at maximum efficiency. As you continue to grow, consider tools like Orderific to help streamline your operations and manage multiple locations with ease. Schedule a demo with us today and discover the difference effective inventory and multi-location management can make for your juice bars.
FAQs
How to manage inventory when you have multiple stores?
Invest in robust inventory management software to efficiently track stock levels across all stores.
What is multi-store inventory management software?
It's a tool that helps track and manage stock levels across multiple store locations.
How to own/manage multiple restaurants?
Implement effective inventory systems, hire competent staff, and use management software.
How to apply local SEO to multiple locations?
Optimize your Google Business Profile for each location and utilize local keywords in your website content.