Running multiple venues can often feel like juggling flaming torches while blindfolded. But what if you could streamline this process, bringing it all under one roof? This is where a unified software solution comes into play, serving as your virtual assistant. It's no magic trick, but it is a well-engineered system to centralize management across your locations. Picture this: inventory tracking, event planning, and booking, all managed effortlessly from one console. No more chaos, no more confusion, just a smooth, well-oiled machine humming to the rhythm of efficiency. This isn't just a dream – it's possible with the right tools. Let's explore how managing multiple venues can become as easy as a breeze.
What Is Unified Software for Managing Multiple Venues, and How Does It Work?
Unified software for managing multiple venues is like the invisible glue that holds everything together. It's the secret weapon that venue managers swear by. Picture yourself sitting in your office, sipping your morning coffee. You have a nightclub downtown, a grand ballroom that hosts corporate events, and a wedding venue overlooking the beach. Each venue has unique needs and requirements – from inventory to bookings, event planning, and attendee management.
A single dashboard flashes on your computer screen, presenting real-time data from all your venues. The nightclub needs a restock of its bar inventory, the grand ballroom has a corporate event tonight, and the wedding venue awaits a couple's big day. With a few clicks, you set the wheels in motion. The stock arrives at the nightclub in time, the event managers prepare for the corporate event, and the wedding venue is ready to create unforgettable memories.
This is the power of unified software at your fingertips. It empowers you to make informed decisions, streamlines repetitive tasks, and enhances operational efficiency. And the best part? It frees you up to create unique guest experiences, improve customer satisfaction, and grow your business. It's not just about managing multiple venues – it's about doing it with ease, confidence, and a smile. This is centralized management elevated to an art form. And you? You're the maestro conducting this symphony of efficiency.
Streamlined Access Control Management
Welcome to the era of streamlined access control management. Imagine a world where guest check-ins occur effortlessly, like a gentle breeze on a sunny day. No more long, winding queues. No more frustrated event attendees. It's only smooth sailing from here.
This is made possible by your trusty companion – unified software. Its ability to centralize management across multiple venues offers a seamless experience for everyone involved. It's like having an invisible, efficient assistant ensuring every guest is noticed and included.
Picture this: an attendee walks into your grand ballroom. There's anticipation in the air, mixed with the sweet aroma of success. With a quick scan of their ticket from your centralized system, they're in! No fuss, no delay—just impeccable service.
Imagine the smiles on the faces of event professionals as the stress of manual checking dissipates. Instead, they have time to engage with the attendees, elevating the overall guest experience. This is the power of unified software. It's not just a tool; it's an experience enhancer.
In event management, streamlined access control equates to happy guests and stress-free event organizers. And the ripple effect? A boost in customer satisfaction and positive word-of-mouth. Now, that's music to any venue manager's ears. Come, embrace the revolution! Step into the future of managing multiple venues where technology meets human touch, creating an orchestration of seamless experiences.
Scalability and Flexibility
Imagine you're an established venue manager, and your business is growing. You're adding more venues – a chic nightclub, a serene country club, and a stylish fitness studio. Each is a unique venue with its own specific needs. As your empire expands, so does the complexity of management. Here's where the magic of unified software shines. It's a tool, an ally, a trusty club management system that scales up with you.
As you open the doors of the new nightclub, the software seamlessly integrates it into your network. No hiccups. No sleepless nights. Only smooth transitions. The nightclub's marketing tools, social media handles, and ticket reservation systems are up and running in no time. Similarly, your country club and fitness studio join the symphony, each dancing to its operational beat yet harmoniously connected to the central rhythm.
Flexibility is the name of the game here. Whether managing VIP tables at the nightclub, handling membership and bar tabs at the country club, or automating payment processing at the fitness studio, the software adapts. It's like a zen planner, anticipating your venues' needs and adjusting accordingly.
No more jumping between multiple websites or management software. No more operational jitters. Just one system, one dashboard, a centralized hub that handles it all. And you? You're at the helm, steering your expanding empire confidently into the future of venue management. With unified software, managing multiple venues is manageable; it's an exciting journey. Embrace the scalability and flexibility it offers, and watch your business soar.
Enhanced Security and Customization
Security and customization – are two key ingredients in the recipe for successful venue management. Imagine moving through the virtual halls of your venues, armed with robust security features and the power of customization. It's like possessing a secret key, opening doors to enhanced functionality and personalized experiences for every guest.
Unified software, your silent sentinel, keeps a vigilant eye, safeguarding your venues from potential threats. It's your night watchman, your secure warehouse, ensuring peace of mind while you concentrate on creating unforgettable events. Even as the moonlight bathes the city and eventgoers dance the night away, your software stands guard.
At the same time, the software doubles as a tool of transformation. Think of it as your genie, catering to the specific needs of each venue. Want to transform the nightclub into a VIP haven? Consider it done. Need advanced ticket reservation features for your grand ballroom? Your wish is its command.
This duality in function extends its capabilities beyond ordinary venue management software. It's the toast of town for club owners, transforming nightclubs and fitness clubs alike. It's the show-runner for event organizers, running the operations behind the scenes, ensuring the spotlight stays on the event.
With this enhanced security and customization, managing multiple venues becomes an experience rather than a chore. It's a symphony of technology and human touch, perfectly harmonious. And you, the maestro, conduct this orchestra, creating a spectacle that leaves your audience spellbound. This is more than a software solution in venue management – it's the key to endless possibilities.
Centralized Reporting and Analysis
Imagine this. Your morning begins with a steaming cup of coffee and a comprehensive overview of your venues' performances, not from multiple reports but a centralized system offering detailed analysis.
The screen lights up with neatly presented data. Look! The nightclub's latest marketing campaign has brought an influx of new attendees. The country club's member engagement is at an all-time high. Your grand ballroom's recent corporate event was a resounding success.
These insights are not just numbers on a screen. They represent the heartbeat of your venues, beating in sync with your business goals. Each venue, marked by its unique rhythm, harmonizes into a unified melody of progress under your expert conduct.
Unified software does more than gather data. It weaves a tale of success and lessons learned, guiding you toward informed decisions. Along with performance cookies, it uncovers visitor behavior patterns. This valuable insight allows you to tailor your services, enhancing the guest experience.
As you sip your coffee and observe the data dance on the screen, you realize the power in your hands. Centralized reporting and analysis is not just a feature; it's your strategic ally. It's a tool that empowers you to understand, adapt, and grow.
So, here's to making informed decisions, improving operational efficiency, and creating unforgettable experiences. Here's to managing multiple venues with ease, backed by unified software that understands your business as well as you do.
Enhancing Customer Experience with Unified Software
In the realm of venue management, customer experience is paramount. Enter unified software, your partner in creating memorable moments. Imagine the delightful surprise on a new member's face as they discover a personalized welcome message at your country club.
Suddenly, they're not just another number but a valued part of your community. Picture the radiant joy of a bride-to-be, amazed by a flawless wedding venue booking courtesy of your seamless software. Happiness bubbles up, filling the air with infectious excitement.
Now, envision the triumph of a fitness enthusiast greeted by an intuitive interface that effortlessly schedules their workout sessions. Every element of their interaction is carefully curated, fostering a sense of belonging and satisfaction. From the nightclub's pulsating energy to the country club's serene tranquility, from the fitness studio's empowering atmosphere to the grandeur of event venues, unified software enhances each experience.
This is the art of customer experience, made possible by technology but deeply rooted in human connection. It's a symphony of efficiency, aesthetics, and emotion, playing the sweet melody of customer satisfaction. Welcome to the next level of venue management.
Personalized Guest Interaction
Imagine walking into a venue and being recognized instantly. Not just as a face but as an individual with preferences and history. With unified software, personalized guest interaction becomes the norm, not the exception. Picture this: A regular at your nightclub walks in. The system recognizes him and suggests his usual favorite cocktail. A touch of familiarity, a sprinkle of personalization. Meanwhile, the software keeps track of each member's preferred activities at the country club. So when Mrs. Johnson logs in to book a session,
it effortlessly offers options based on her past bookings. It's like the software knows her. Over at the fitness studio, the software recalls each member's workout regime. As Mr. Smith checks in, his personalized workout schedule is ready for him. It's technology that understands him. In this world of customized guest interaction, unified software is the artist painting a masterpiece of memorable experiences, making every guest feel special.
Streamlined Reservations and Bookings
Imagine the convenience and efficiency at your fingertips. With unified software, booking your favorite venue becomes a breeze. The system is intuitive and designed for effortless navigation. You select your venue, and date and click 'Book.' It's that simple! The process is seamless, a testament to the power of streamlined operations. Your booking is confirmed, a digital ticket lands in your inbox, and anticipation wells up within you.
You look forward to the event, relishing the ease of the process. The software takes care of everything – from reservation to confirmation, adding a personal touch to each interaction. This is the age of streamlined reservations and bookings made possible by unified software. It's the future of venue management, blending technology and human touch into a symphony of efficiency. Enjoy the convenience, experience the magic, and enter a world of ease and comfort.
Effortless Event Planning with Unified Software
Embark upon a journey of effortless event planning with unified software. Picture this: you're organizing a grand event. Every detail matters; every second counts. Delve into the sophisticated realm of streamlined planning. The software, your trusted aide, brings your vision to life. It's a breath of fresh air, a beacon amidst chaos. Dive into the intuitive interface. Experience the system's seamless flow.
From venue booking to vendor management, it's all under your control. Smell the ink as your digital agenda materializes. Every task, every timeline, neatly organized. Hear the click as you delegate responsibilities, all within the system. See your team's productivity soar. Taste victory as stress melts away. Feel the warmth of gratitude from your satisfied attendees. It's more than just software; it's your partner in creating magical events.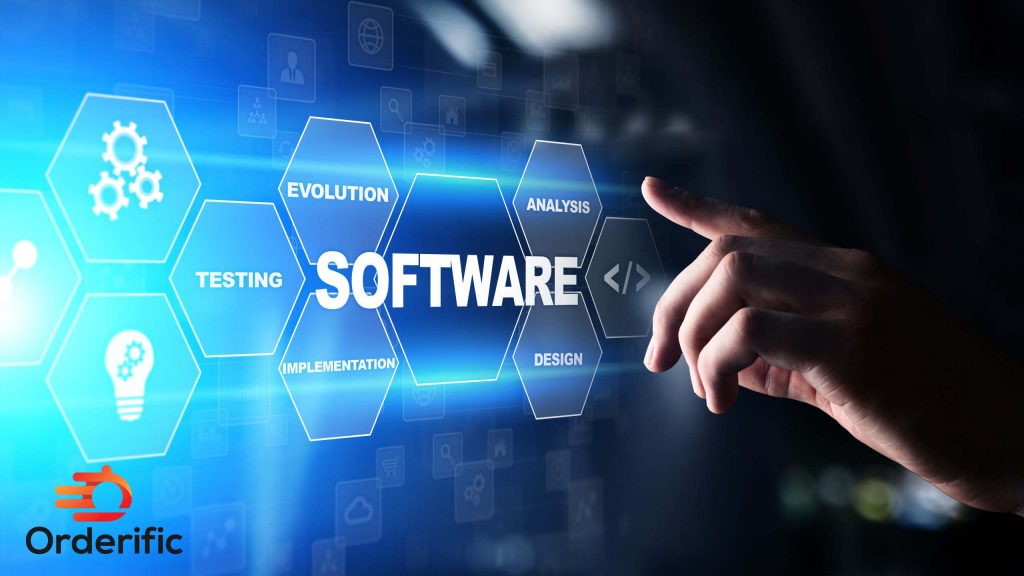 The Power and Potential of Unified Software in Venue Management
Imagine stepping into the world of venue management, wielding the power of unified software. With this, managing multiple venues becomes not just a task but an adventure. Each day unfolds like a well-written novel, filled with twists, turns, and triumphs. You're the protagonist, and the software guides the labyrinth of operations.
Feel the efficiency of the system humming beneath your fingertips. The swift click of keys and the rustle of digital pages replace the chaos of manual processes. It's like a soothing melody, a welcomed respite from the cacophony of traditional venue management.
Breathe in the scent of success as your venues thrive under centralized management. Each unique venue adds to the vibrant tapestry of your growing empire, seamlessly woven together by the software. It's the sweet aroma of harmony, a testament to the power of unification.
Look upon your realm, painted in vivid hues of progress and potential. Each venue shines brightly, from the nightclub's pulsating heart to the country club's tranquil corners. It's a picture of diversity, yet united under the shared banner of unified software.
Taste the satisfaction of streamlining operations, enhancing customer experiences, and fostering personalized guest interactions. Every decision and action is a flavor in the banquet of success. It's a feast crafted by the software, served with a generous helping of efficiency.
Conclusion
In the symphony of managing multiple venues, unified software is the maestro, orchestrating optimum efficiency and tangible success. With centralized management, venues dance harmoniously to the rhythm of streamlined operations, personalized interactions, and enhanced customer experiences. Imagine a world where daunting tasks transform into an exciting journey, thanks to Orderific. It harmonizes increased revenue, decreased operational costs, and better user experience, striking a perfect balance. The software does more than automate manual tasks—it paints a vibrant landscape of tailored marketing designed to convert. Charming the senses with its warm human touch, Orderific is the future of venue management. Schedule a FREE DEMO today for more information or to experience this symphony. Experience the magic of managing multiple venues with Orderific, where technology meets the human touch, creating the perfect harmony.
FAQs
What are the key benefits of using unified software for venue management?
Unified software offers centralized management, scalability, flexibility, enhanced security, personalized guest interactions, and streamlined bookings for multiple venues.
Are there specific industries or businesses that can benefit most from this solution?
This solution benefits hospitality, events, fitness, and entertainment businesses that manage multiple venues.
How does unified software improve communication and streamline operations across multiple venues?
Unified software synchronizes information, making communication seamless and operations efficient across all venues.
Can existing systems be integrated into unified software for seamless management?
Unified software allows integration with existing systems, facilitating seamless management and operational efficiency.