Introduction
Welcome to your guide to the art of neat drink meaning in 2023. Have you ever been intrigued by sipping whiskey neat and truly experiencing the flavor without the frills? Or are you a seasoned whiskey drinker seeking to refine your appreciation for this classic liquor? Whether you're fond of American, Irish, or Canadian whiskey, drinking it neat presents you with the purest form of the concoction, unadulterated and straight from the bottle to your rocks glass.
From the robust bourbon to the sophisticated rye whiskey, each type of neat drink whiskey has its unique character. Even without the embellishments of a cocktail glass or the complexity of a whiskey sour or an old fashioned, an excellent whiskey is an experience. The flavor of the neat whiskey, whether it's a scotch whisky or a Jack Daniel, is as rich and layered as any cocktail.
Are Neat Drinks Safe? Understanding the Neat Drink Meaning
In simple terms, a 'neat' drink, such as whiskey neat, is a single, unmixed spirit served without any additions – no ice, water, or mixers. This method of drinking neat enables whiskey drinkers to savor the full spectrum of flavors of their chosen whiskey, be it bourbon, rye whiskey, or scotch whisky.
When you order a whiskey neat, you're asking to taste the liquor in its purest form, without the dilution or flavor alteration that can come from adding ice or water. This is the essence of the Neat Drink Meaning. This is the test for quality alcohol as it allows the drinker to appreciate the complexity, depth, and complete profile of the whiskey's flavor.
The culture of drinking whiskey neat isn't limited to American whiskey. Varieties like Irish whiskey and Canadian whiskey also lend themselves beautifully to this style. For instance, a Jack Daniel's served neat in a rock glass invites one to enjoy every note of the drink's flavor, just as a neat Irish whiskey would be.
On the other hand, cocktails like the Old Fashioned and the Whiskey Sour, along with mixed drinks like the Bloody Mary or Irish coffee, typically use whiskey as a base but add other elements to create new flavor profiles. When you order a whiskey neat, you're asking to taste the liquor in its purest form, without the dilution or flavor alteration that can come from adding ice or water. This is the essence of the Neat Drink Meaning.
Whether you're a fan of bourbon, rye whiskey, or any other type of whiskey, understanding the concept of 'neat' drinking can genuinely elevate your whiskey experience. After all, while a cocktail glass filled with a carefully crafted alcoholic beverage has its charm, there's something uniquely satisfying about a simple rocks glass cradling a neat whiskey. So, here's to the art of savoring your favorite alcoholic drink, neat and genuinely relishing every sip.
What Spirits Are Best Served Neat?
While all spirits can be enjoyed neat, there are few that truly shine when served without any additions. Whiskeys, especially those with intricate flavor profiles such as bourbon, rye, or scotch, are frequently enjoyed neat to fully savor their complex tastes. This encompasses the essence of the Neat Drink Meaning. Similarly, aged spirits such as cognac and brandy are enjoyed neat to honor their refined flavors. These spirits served at room temperature in a proper glass, provide a pure, unadulterated experience of the liquor, making every sip intimate with the spirit's distinct character.
Neat Drinks Vs. Other Serving Styles
Drinking neat differs significantly from other serving styles, like on the rocks, with water, or in a cocktail. Consuming an excellent spirit provides a full-bodied, unaltered taste experience, whereas other techniques like adding water can mellow the flavor, or cocktails can transform it entirely. Each style has charm, but the neat serving style gives you the most authentic essence of a spirit, particularly with complex ones like whiskey.
Are Neat Drinks Safe?
While neat drinks provide the purest experience of a spirit's flavor, drinking responsibly is critical. Spirits served neat are potent, and it's worth noting that they contain a higher alcohol content compared to mixed drinks or cocktails. Always savor these drinks slowly, allowing the intricate flavors and the Neat Drink Meaning to unfold, and remember – the goal is to appreciate the drink, not to overindulge in it.
Benefits Of A Neat Drink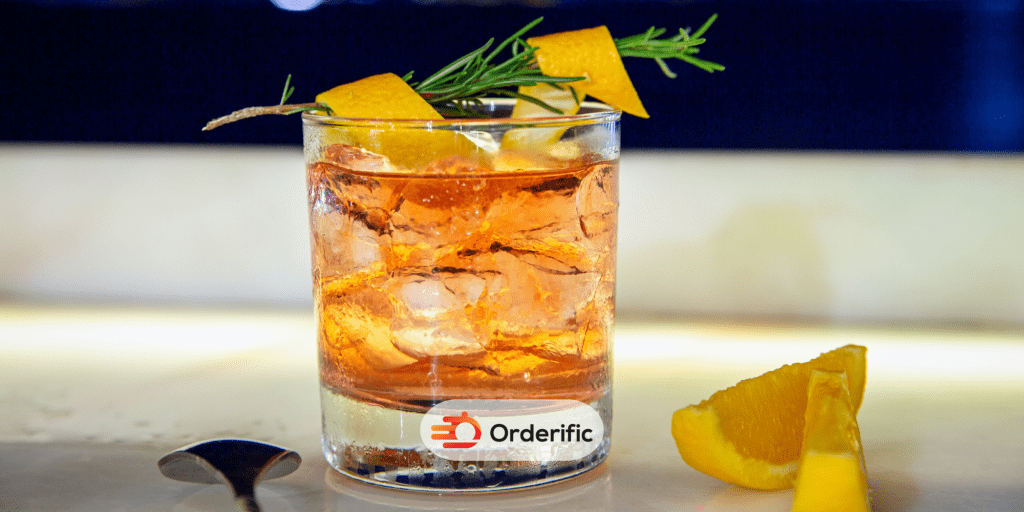 Stronger Undiluted Taste
Drinking neat intensifies the flavor of spirits, particularly whiskey, providing a more robust, undiluted taste. It allows drinkers to experience intricate layers of flavors that shine in their raw, unaltered form. This pure taste exploration and the traditional charm of a neat drink make it a preferred choice for true connoisseurs. Yet, it is essential to remember – with its potent, undiluted form, neat drinks should be savored slowly and responsibly.
Reduces Calorie And Sugar Intake
Drinking neat also has the advantage of reducing your calorie and sugar intake. This is because neat spirits lack the additional sugars and syrups often found in mixed drinks and cocktails. A neat whiskey or other spirit could be a healthier choice if you're watching your diet or prefer a less sweet drink. Remember that while the sugars may be less, the alcohol content remains high. Responsible drinking is always crucial!
Lower Risk Of Heart Disease
Moderate consumption of spirits like whiskey, when served neat, has been associated with a lower risk of heart disease. The antioxidants in these spirits can reduce harmful cholesterol levels and increase good cholesterol. However, it's essential to stress that moderation is vital, as heavy drinking could lead to significant health problems. Enjoying a neat whiskey or other spirit should be about savoring the flavors and the experience, not overconsumption.
Better Circulation
The warmth of a neat spirit like whiskey can aid in improving circulation. Consumed in moderate amounts, the alcohol works as a blood thinner, which can enhance blood flow, especially in colder climates. However, as with all benefits of alcohol, moderation is vital. Overconsumption could lead to adverse health impacts, overshadowing the potential benefits. Always drink responsibly, savoring each sip for flavor and enjoyment rather than excess.
How To Drink Neat
Pour The Correct Amount
When drinking neat, the pour is crucial. It's common to pour about 1.5 to 2 ounces (a standard shot) of the spirit into a glass. This quantity is perfect for savoring the drink, allowing you to appreciate the depth of flavors without overwhelming your palate. Remember, the aim is to enjoy the drink, not to finish it quickly. So, pour carefully and savor each sip.
Use An Appropriate Glass
The type of glass you use for drinking neat can significantly influence your experience. Traditional tumblers are often the go-to option, but for a more enhanced experience, consider using a tulip-shaped glass. These glasses, with their narrow top, concentrate the spirit's aroma, thereby enriching the flavors. Whether you're a whiskey, cognac, or brandy enthusiast, choosing the right glassware can heighten the pleasure of your neat drinking experience.
Serve At Room Temperature
Spirits served neat should ideally be at room temperature. Chilled spirits can numb the palate and suppress the spirit's complexity and depth. As you pour your whiskey or chosen spirit, resist the urge to chill it. Instead, let it breathe and acclimate to room temperature, and then savor each sip, allowing the flavors to unfold naturally.
Take Short Sips
When enjoying a neat drink, it's best to take small, measured sips. This allows you to fully taste the spirit's rich flavors without overwhelming your palate. Consider it a slow, mindful experience where the focus is on truly appreciating the depth and complexity the spirit has to offer. Remember, drinking neat is about quality, not quantity, so take the time to savor and enjoy the journey of flavors.
Choose High-Quality Alcohol
Choosing quality alcohol is paramount when drinking neat. Top-shelf spirits usually have a balanced, rich flavor and are smoother, making them ideal for neat drinking. Whether it's a fine bourbon, a matured Irish whiskey, or a deluxe scotch, investing in high-quality alcohol ensures a superior taste experience, truly honoring the art of drinking neat.
How To Order A Neat Drink
Ordering a neat drink at a bar is straightforward. Simply ask for your chosen spirit "neat." For example, "A bourbon, neat, please." It's essential to specify 'neat' to ensure your spirit is served without ice, water, or mixers. Being clear with your request will help you enjoy the pure, undiluted flavor of your chosen spirit, be it whiskey, rum, or any other.
Neat Drink Recipes
In the world of spirits, a 'neat' drink represents the purest way to enjoy the essence of your chosen liquor, be it a whiskey, rum, or cognac. Savoring spirits neat, particularly whiskey, enables an unadulterated experience of their intricate layers of flavors. The art of drinking neat involves serving the spirit at room temperature, in a suitable glass, and taking small, measured sips. Whether a seasoned connoisseur or a curious beginner, understanding and appreciating the concept of 'neat' can truly elevate your drinking experience.
Conclusion
In conclusion, the art of drinking neat is an experience that every serious spirit lover should explore. Drinking a spirit neat is an unadulterated way to appreciate its intricate flavors and unique character. Whether you're a whiskey aficionado or a newcomer to the world of spirits, understanding how to enjoy a neat drink can elevate your tasting experience to new heights. However, it's crucial to remember that while neat drinks offer a stronger, undiluted taste, they should be savored slowly and responsibly due to their potent form. And while seasoned connoisseurs may prefer their spirits neat, cocktails and mixed drinks offer their own delightful flavors and experiences.
So, whether you're sipping a bourbon neat, exploring the complexity of a scotch without any additions, or indulging in a carefully crafted cocktail, the enjoyment of spirits is a journey, not a destination. Keen to explore neat spirits more? Book a demo with Orderific to see how we can enhance your spirit tasting journey even further. Click here to book a demo.
FAQs
Are neat drinks suitable for beginners?
Yes, neat drinks can be suitable for beginners, but they may be stronger and more intense than mixed drinks.
What is a NEAT glass?
A NEAT glass is a specially designed glassware that enhances the tasting experience of spirits served neat.
Which is the best type of whiskey to drink neat?
Bourbon, Scotch, and Irish Whiskey are among the best types to drink neat due to their rich flavors and smoothness.
What is the limit to drink neat?
The limit for drinking neat should be moderate, typically 1 to 2 standard drinks per day for men and 1 for women.